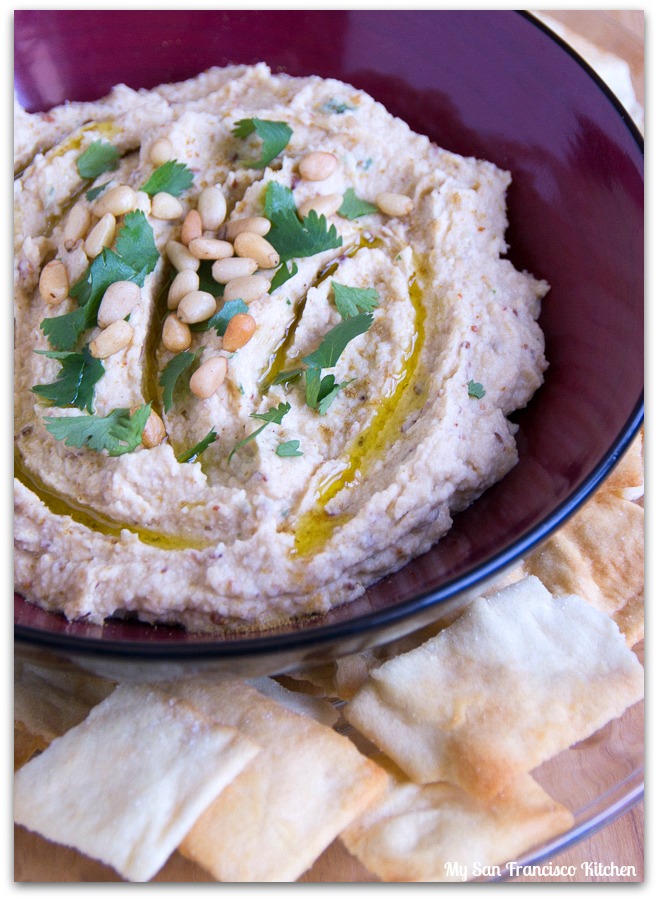 We're back from Hawaii! Photos soon =) Today was unpacking/cleaning day, so I was in a snacking mood and made this yummy pine nut and cilantro hummus!
Last time I went home to visit my family, my mom and I experimented with different hummus recipes. We made this delicious cilantro and jalapeño hummus, which was gone before the day was over! Recently, I tried a storebought flavor of hummus with pine nuts. It was really delicious, and since I prefer making my own homemade hummus, I thought I would give it a try. This pine nut and cilantro hummus is really flavorful, and goes very well with vegetables or pita chips!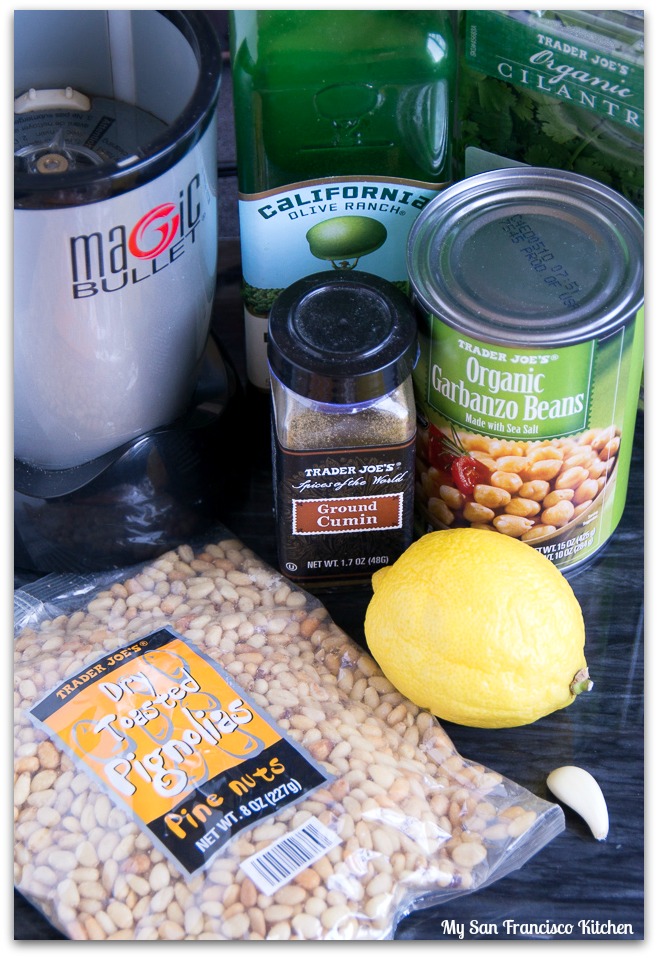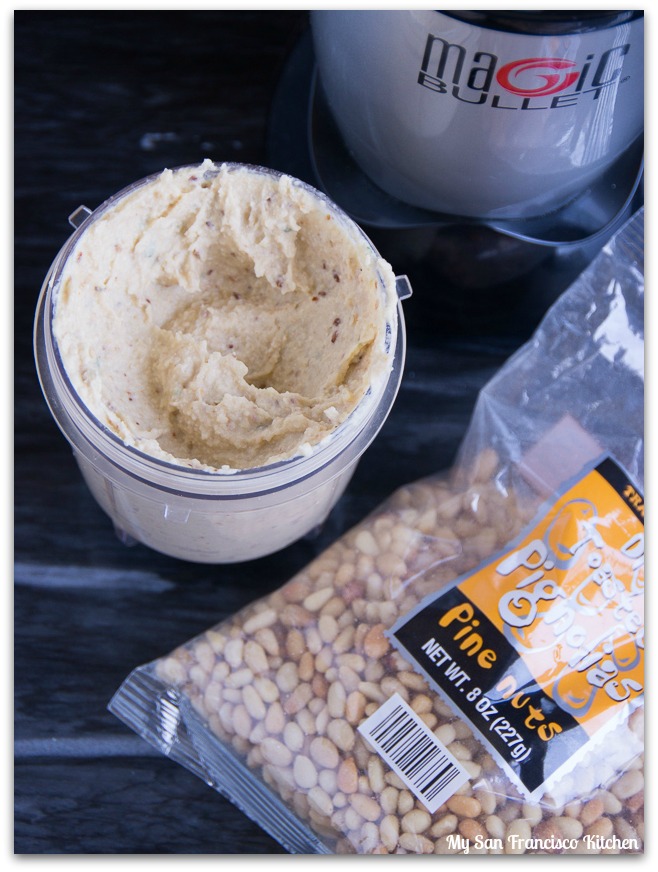 Pine Nut and Cilantro Hummus
Ingredients
1 can (15 oz) garbanzo beans, rinsed
2 tbsp tahini
½ lemon, juiced
1 clove minced garlic
2 tbsp olive oil
⅓ cup toasted pine nuts (more for garnish)
¼ tsp cumin
¼ tsp salt (or more to taste)
1 tbsp fresh chopped cilantro (more for garnish)
Instructions
Add all ingredients to a food processor or blender and run on "high" for 1 minute.
Scrape the sides with a spatula and run on "high" again for 1 minute.
Taste and add additional salt, cumin or lemon juice if desired.
Top with fresh cilantro, chopped pine nuts and olive oil.
Keep refrigerated for up to 3 days.