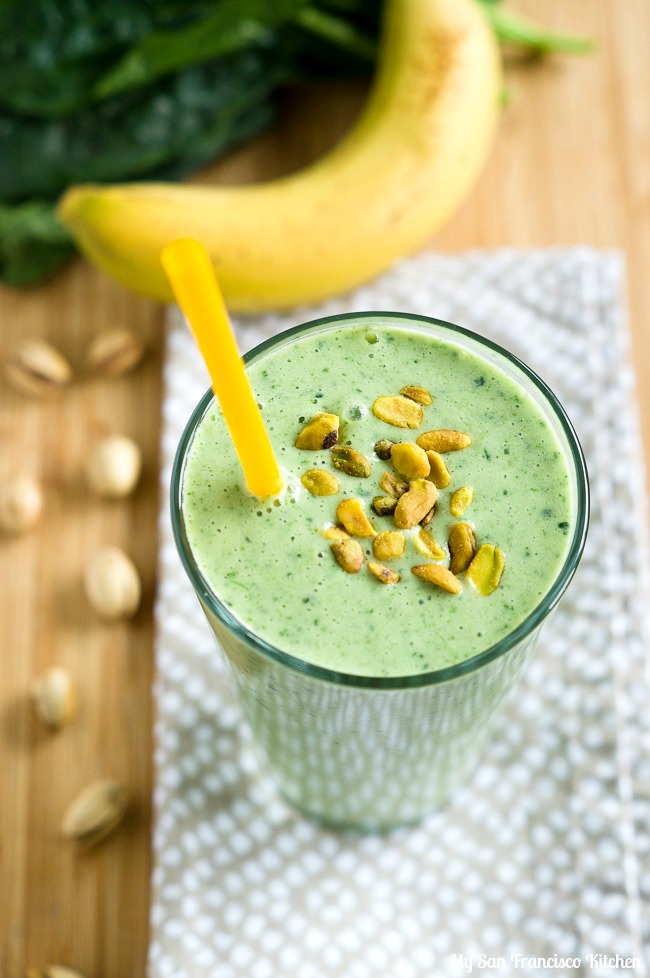 I went to my first pilates class in ages the other day, and have been terribly sore everywhere for the past few days after. What a nice wake-up call to how out of shape I got from not doing it in forever! Have you guys used gliders before? This particular instructor was really keen on them, and I have decided they are my true enemy! Ouucchhh. Smoothies are my favorite post-workout pick-me-up, and I am back in my smoothie rhythm lately. Today I want to share a delicious smoothie I made the other day to recover from my pilates workout. I call it a pistachio power smoothie! 
This yummy pistachio smoothie was inspired by a product (Elmhurst Harvest Pistachio Milk) I got in my June Degustabox, which is a monthly surprise subscription food box that contains 10-15 food products delivered right to your door. I love the surprise element and not knowing what products I am going to get each month because I can try new products I never heard of before or wouldn't otherwise get to try. It is a lot of fun! Here are some of the other products I got in my box this month:

Check out their website for more information, and if you are interested in signing up (you can cancel anytime), here is a coupon just for My San Francisco Kitchen readers! -> Get your first Degustabox filled with 10-15 full-sized goodies for only $9.99! The shipping is always free 🙂
Back to this pistachio power smoothie… I've never tried pistachio milk before (only almond milk), and I really liked the taste! It went really well with banana and spinach in this pistachio smoothie. You can omit the yogurt for dairy-free, or add some protein powder if you like!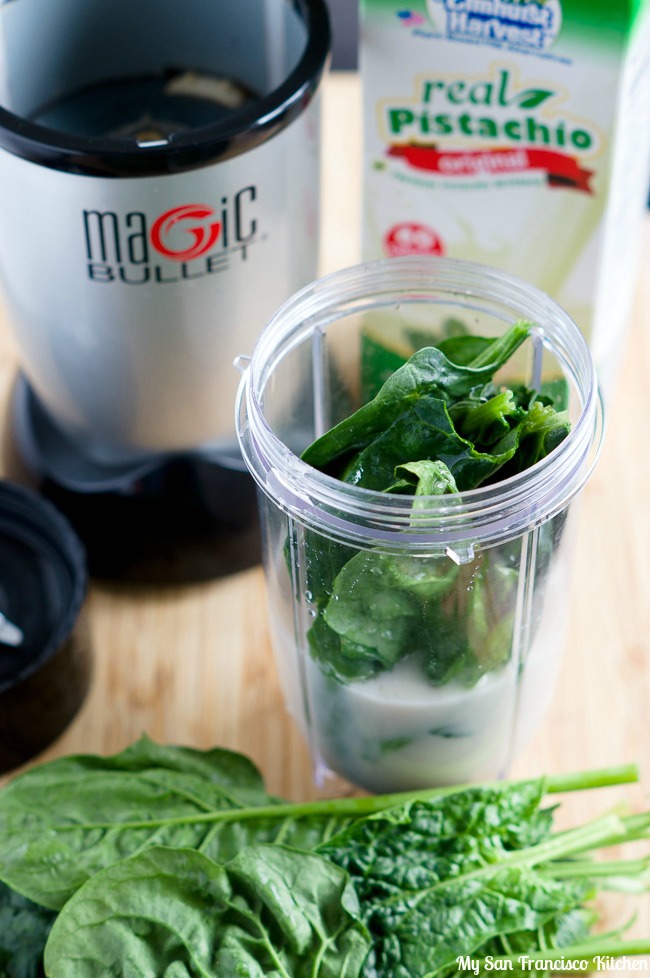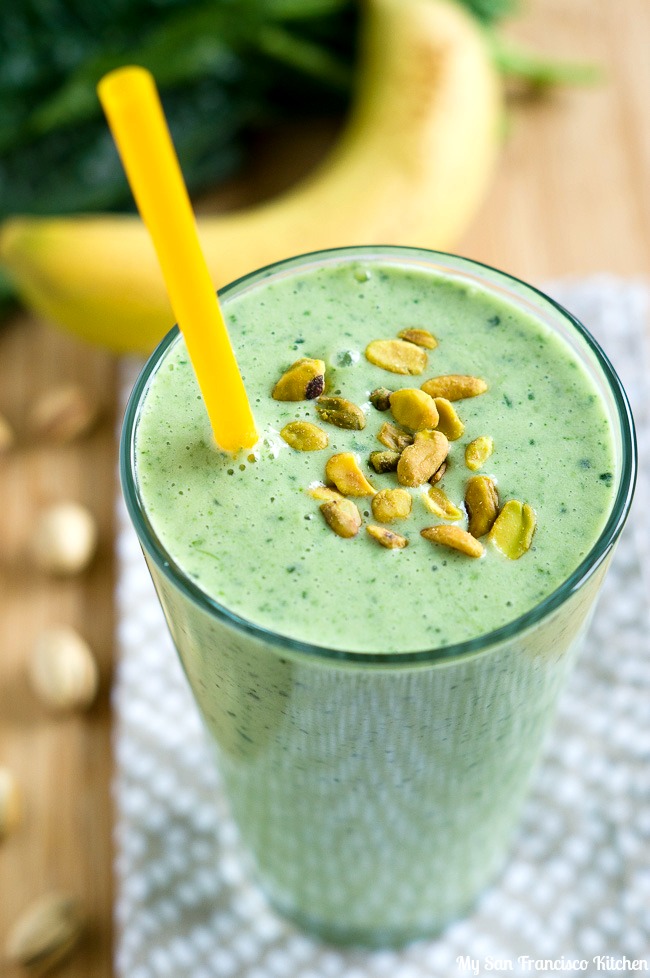 Pistachio Power Smoothie + Degustabox Review
Ingredients
1 cup pistachio milk
½ cup plain Greek yogurt
1 banana
1 handful spinach leaves
1 tsp honey
Crushed pistachio nuts for topping
Instructions
Add all ingredients except for the pistachio nuts to a blender and blend until smooth.
Top with crushed pistachio nuts.
Makes 1 smoothie