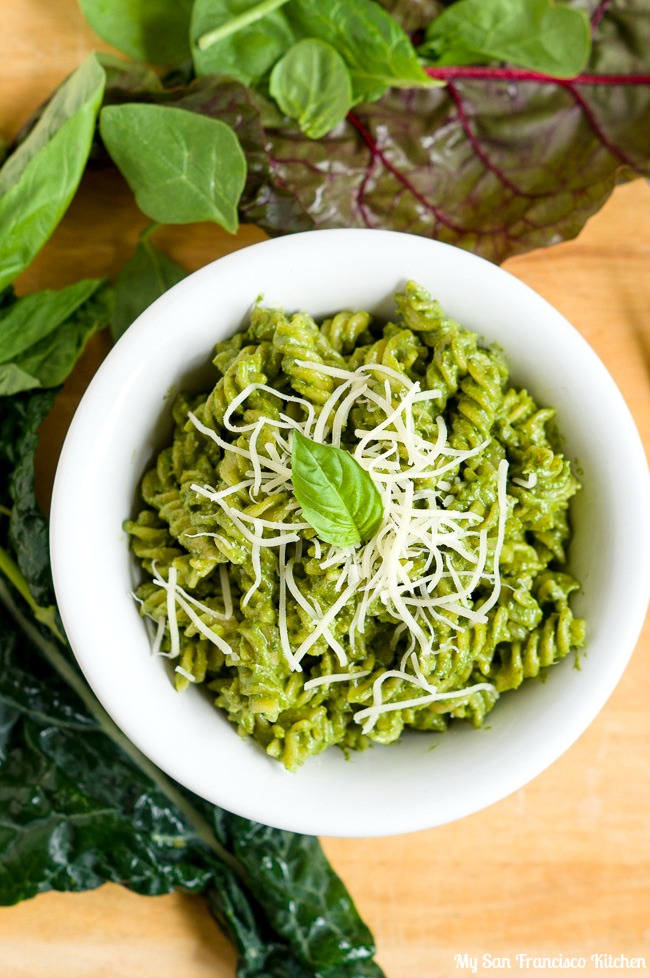 Eating my vegetables has always been a challenge for me. I still struggle with getting enough vegetables in my diet every day. Coming up with creative ways to "sneak them in" has worked great. This power greens pesto is just one example of how I sneak my greens into my diet! Instead of using just pesto, I also used spinach, kale and swiss chard. The basil flavor is so strong, you don't even taste the other greens in the pesto sauce! You have to try this healthy power greens pesto recipe. 
I used a new product I never tried before, Sam Mills Gluten Free Corn & Quinoa Fusilli Pasta, that I got in my September Degustabox. I am always worried about wheat pasta alternatives turning out mushy, but I couldn't even tell the difference with this one – it is a keeper. Degustabox is a monthly surprise subscription food box that contains 10-15 food products delivered right to your door. Get surprised and inspired every month by getting the chance to try new products you may not find in your local stores. How fun, right!? Read more about their service on the Degustabox website.
If you are interested in signing up, use my special My San Francisco Kitchen coupon and get 50% off your first month! The shipping is always free.
In other news, the apartment hunt is still on! We have been looking at places for rent in the neighborhood, and all so far have been really expensive and really old. I'm talking, 100 years old. I know something will pop up that is the right fit… In the meantime, we are finally upgrading some furniture! Leila is getting a new crib (we bought a mini crib to save space and she is outgrowing it fast) and we bought a new bed and mattress too.
Have a great week!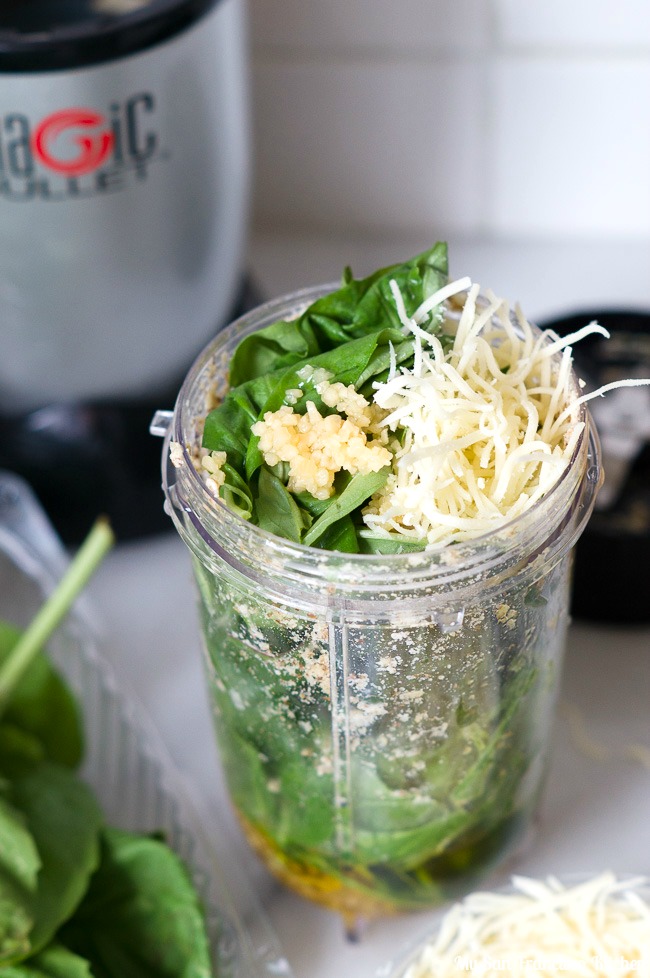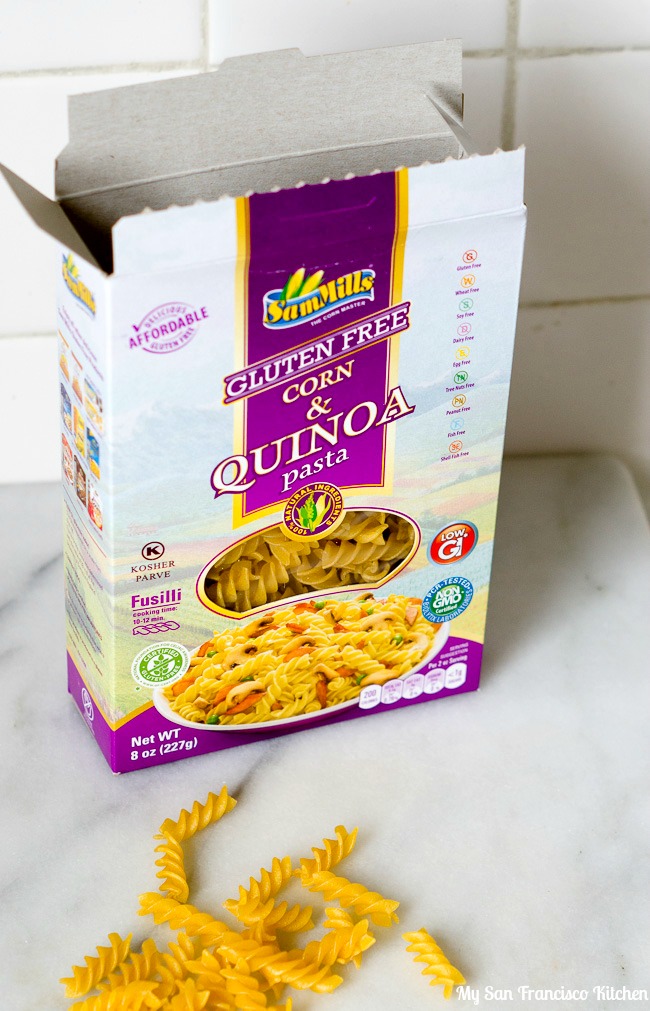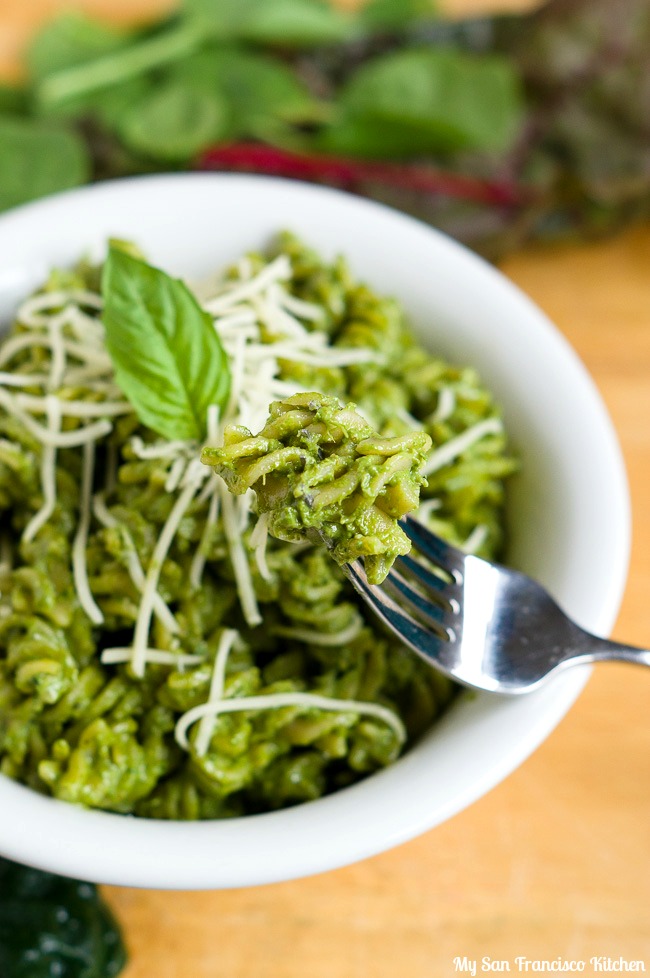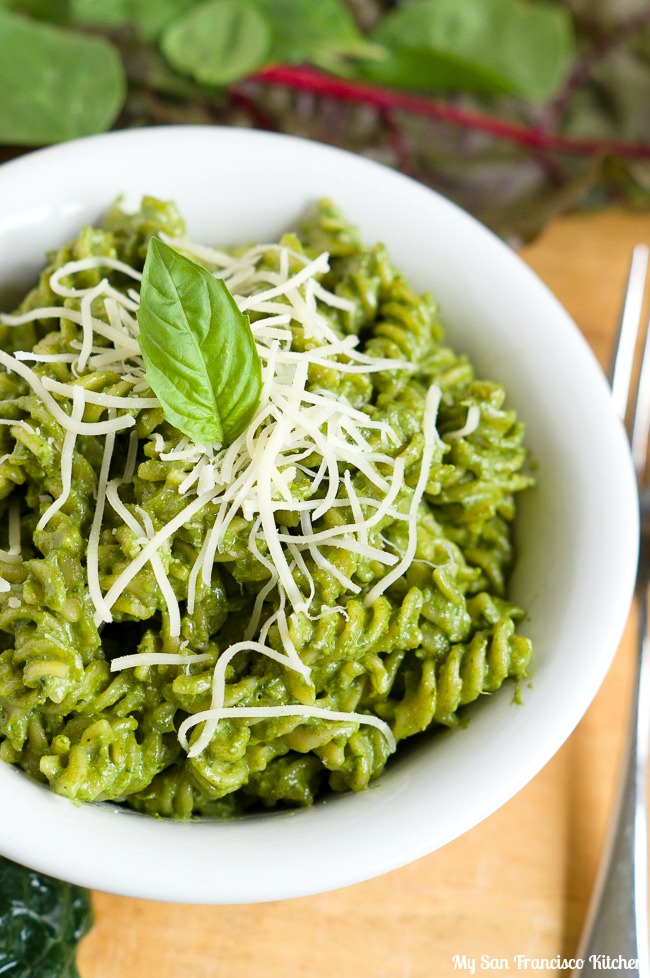 Power Greens Pesto
Ingredients
1 lb fusilli pasta, cooked according to package directions
⅓ cup fresh basil leaves
⅓ cup baby spinach
⅓ cup chopped kale (stems removed)
⅓ cup chopped Swiss chard
½ cup chopped walnuts
2 tbsp grated Parmesan cheese
2 garlic cloves, peeled and minced
⅓ cup olive oil
Salt and pepper as desired
Instructions
Add all ingredients to a blender or food processor and blend until smooth. Add more olive oil as needed.
Toss with cooked pasta and serve warm or cold.
Makes 1½ cups pesto