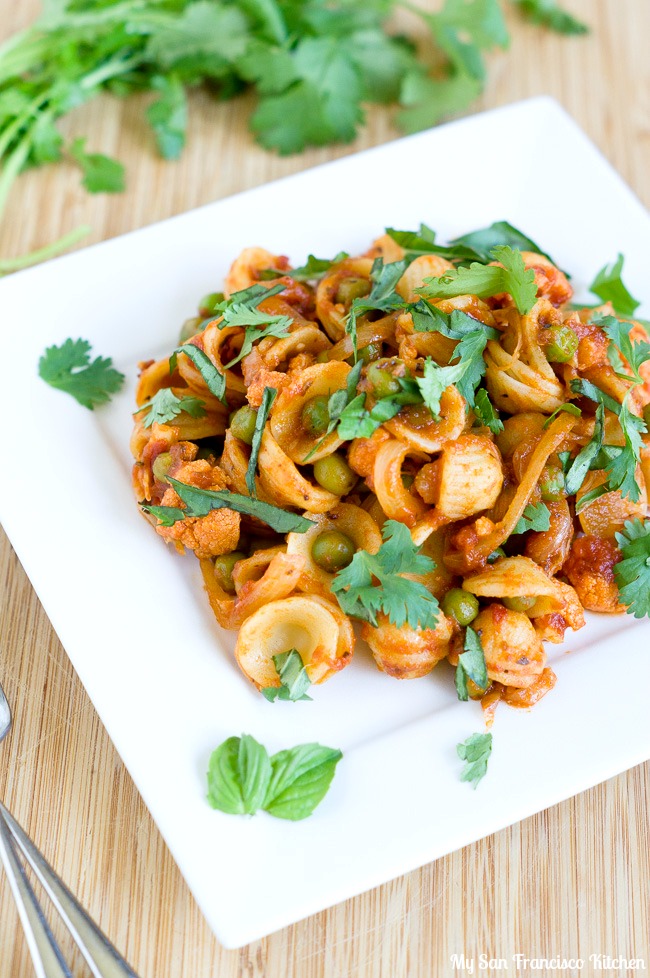 Our family loves Indian food. We eat it at least once a week. Tomatoes and spices play a big role in Indian sauces, so I thought why not combine Indian-spiced vegetables with pasta and tomato sauce? This Indian-spiced cauliflower orecchiette pasta dish came together beautifully and the end result was very flavorful. Cauliflower, thin slices of onion and peas are sautéed in olive oil, coriander and cumin before being tossed with Ragu Homestyle Thick and Hearty Traditional pasta sauce. This is a new pasta sauce flavor from Ragu, and we love how thick and flavorful it is. Ragu doesn't use any artificial ingredients, flavorings or colors in their sauces, and no high fructose corn syrup. Their practices go hand in hand with our family tradition of homestyle cooking. Instead of eating out a lot, we love preparing home-cooked meals like this one. It is cheaper, easier, and delicious!
For more recipe ideas, check out Ragu's website!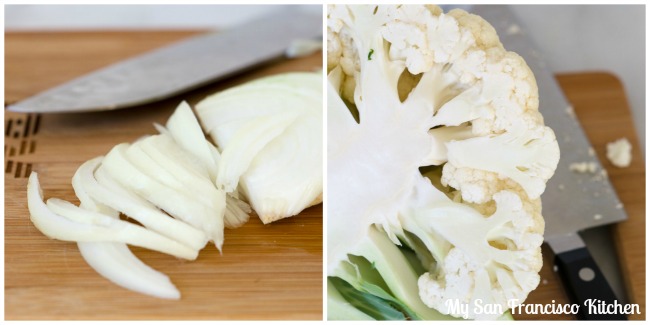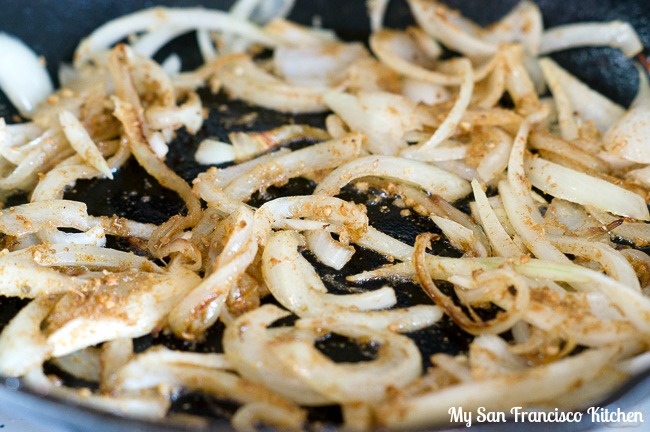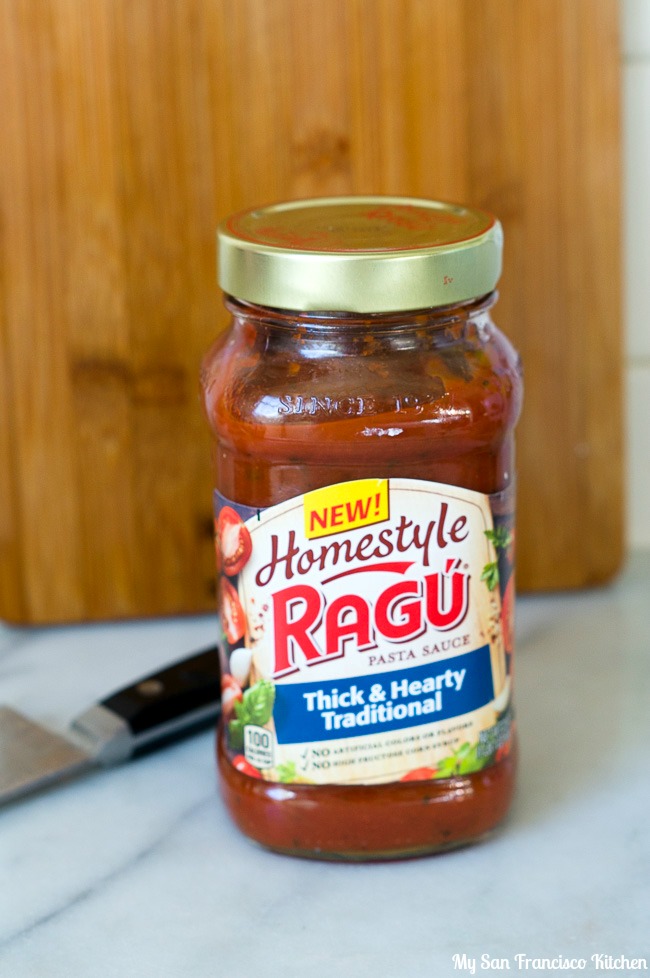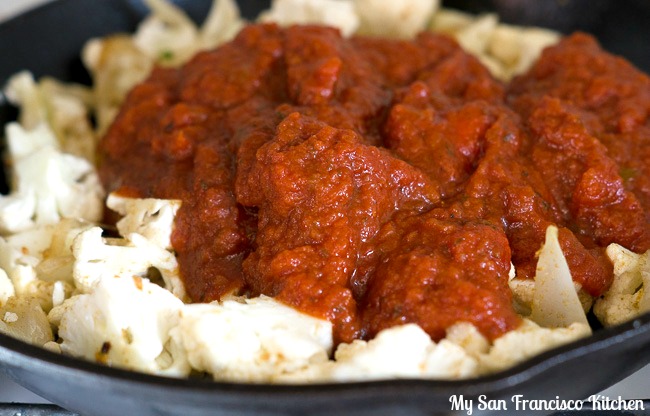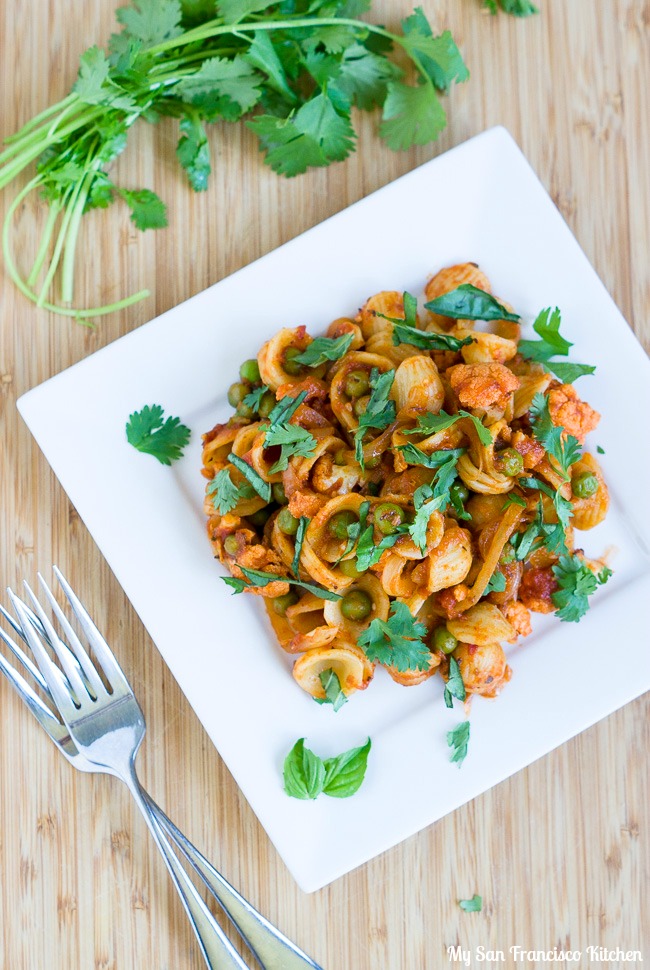 Indian-Spiced Cauliflower Orecchiette
Ingredients
2 tbsp olive oil
1 yellow onion, thinly sliced
4 cloves garlic, finely chopped
1½ tsp ground cumin
1½ tsp ground coriander
½ head cauliflower, chopped into florets
½ jar Ragu Homestyle Traditional Pasta Sauce
⅓ cup water
1 cup frozen peas
⅓ cup chopped fresh cilantro
1 lb orecchiette
Instructions
Heat the oil in a skillet over medium heat.
Add the onion and cook until translucent, about 5 minutes. Stir occasionally.
Add the garlic, cumin and coriander and stir and cook for 1 minute.
Add the cauliflower, water and pasta sauce and bring to a boil.
Stir and cover and turn down the heat to simmer for 10 minutes.
Add the peas and cilantro and stir. Keep warm.
Cook the orecchiette according to package directions, al dente.
Drain and toss together with the pasta sauce.
Serves 4