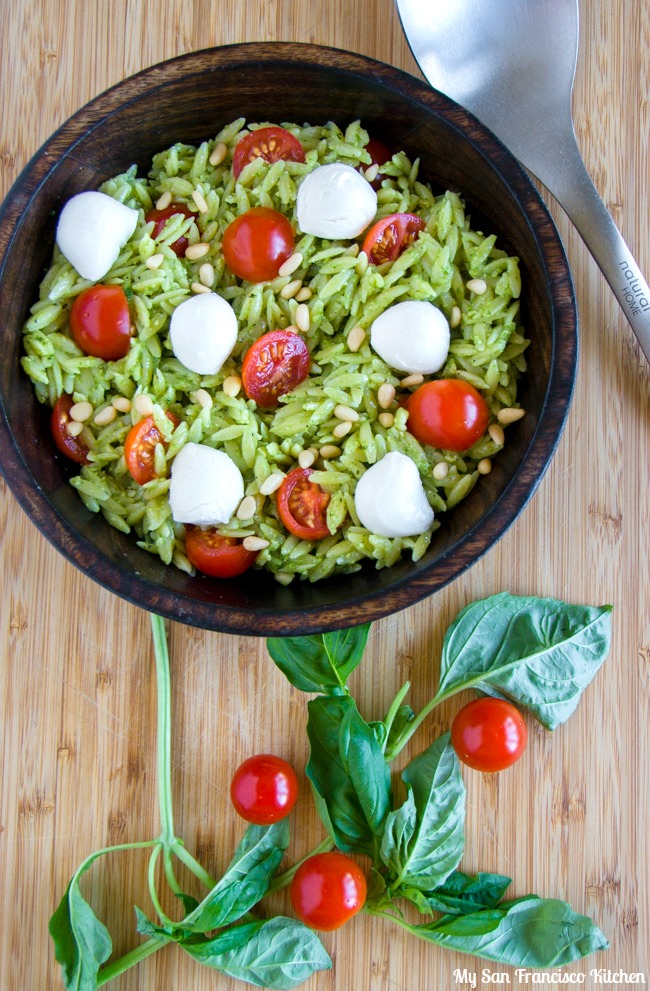 What is my favorite cheese? You guessed it – fresh mozzarella! This caprese orzo pasta dish features fresh ingredients, including fresh mozzarella cheese, organic cherry tomatoes I picked up from the Farmers' Market, pine nuts and orzo tossed in a homemade basil spinach pesto sauce. It is inspired by Stella® Fresh Mozzarella Cheese, which recently launched in the market. I think this caprese orzo pasta salad is the perfect chilled summer salad dish to bring to a get-together, or to enjoy as a side on a hot summer day. 
What I love about this pasta salad is how easy it is to make! I made the pesto sauce in under 10 minutes (while the orzo noodles were cooking), and then tossed everything together in a bowl. Sooo easy!
Did I tell you guys Leila is starting to walk? It is so adorable and so exciting! I gave her some of this caprese orzo pasta salad and it was the first time she tried tomatoes (she already loves mozzarella like her momma). She loved them!! This orzo pasta salad dish is Leila-approved 🙂
Grab a $1 off Stella® fresh mozzarella cheese coupon here to make your own caprese orzo pasta salad (or other yummy recipe)!
Check out Stella®'s website for more easy, delicious Italian recipe ideas!
Stella Cheese Facebook | Stella Cheese Instagram | Stella Cheese Pinterest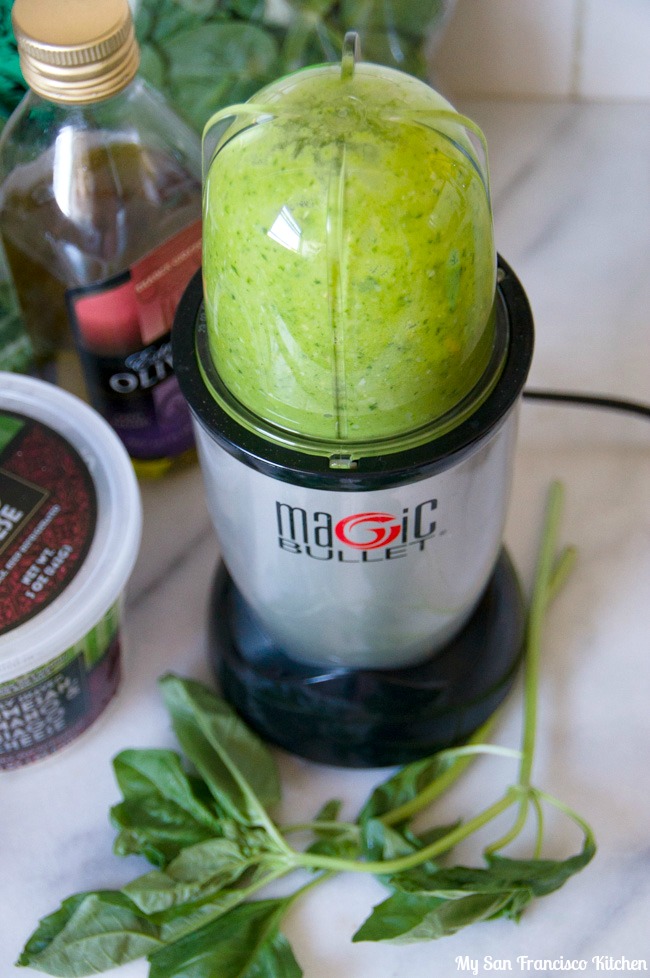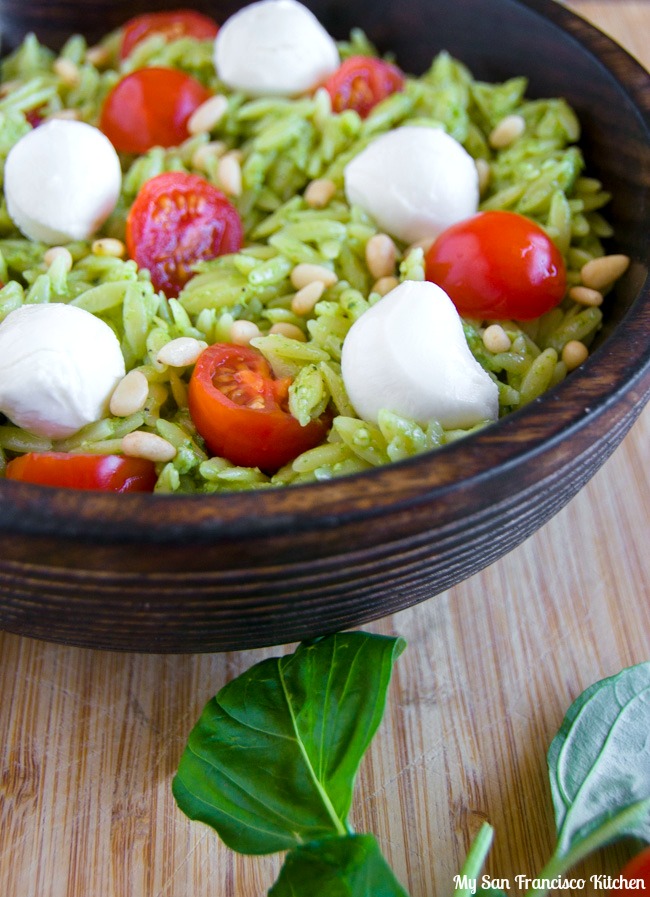 Caprese Orzo Pasta Salad
Ingredients
½ cup fresh basil leaves
½ cup fresh spinach leaves
⅓ cup pine nuts (plus more for topping)
2 tbsp grated Parmesan cheese
1 large garlic clove, peeled
⅓ cup olive oil
1 lb orzo pasta
1 cup cherry tomatoes, halved
1 cup fresh mozzarella balls
Salt and pepper to taste
Instructions
Cook the orzo pasta according to package directions,drain and rinse with cold water and set aside.
Combine the spinach, basil, pine nuts, cheese, garlic, and olive oil in a blender or food processor.
Toss the pesto sauce together with the orzo pasta in a large bowl, then mix in the tomatoes, mozzarella cheese, pine nuts and salt and pepper to taste.
Serves 4