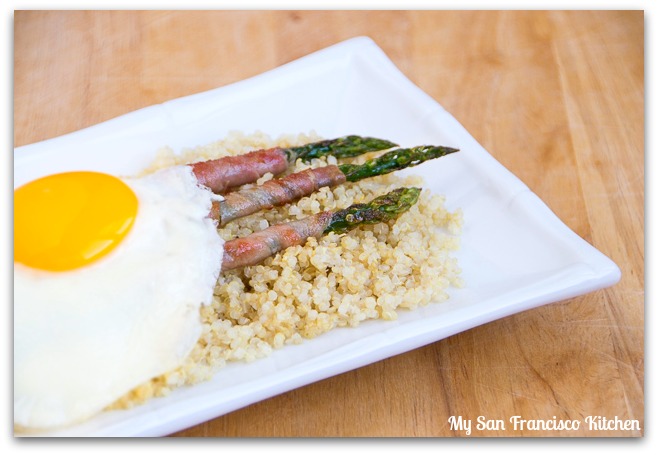 This prosciutto-wrapped asparagus dish is the ultimate post-workout protein meal. I have been back on track with my six week six-pack workout routine, and have been trying to eat a lot of protein afterwards to help build more muscle. These asparagus spears are wrapped with prosciutto and lightly toasted until crispy in a skillet. Quinoa offers a large amount of protein per serving, and an egg serves as a great protein source as well. What I love about prosciutto wrapped asparagus spears is that they make an excellent appetizer when served alone. No extra salt is needed in this dish, since the prosciutto is already quite salty and adds a lot of flavor by itself.
Today is my senior project presentation, and these nerves have been making me eat everything in sight! I suppose many people don't LOVE public speaking like myself, and can relate.
This past weekend we went camping in Big Sur, and on the way enjoyed an afternoon in Monterey, CA with these cuties! It was an incredible weekend getaway, and went by too fast.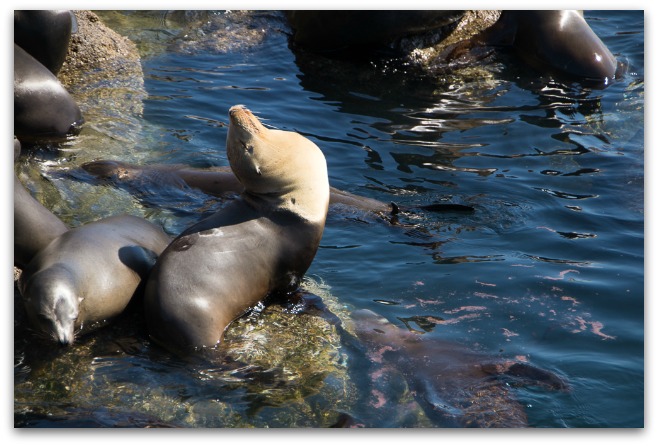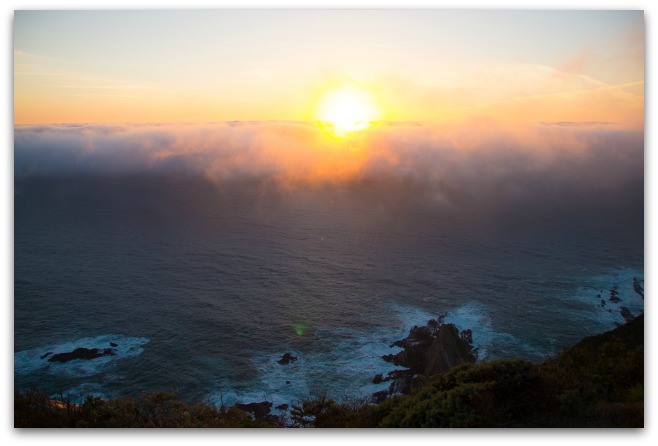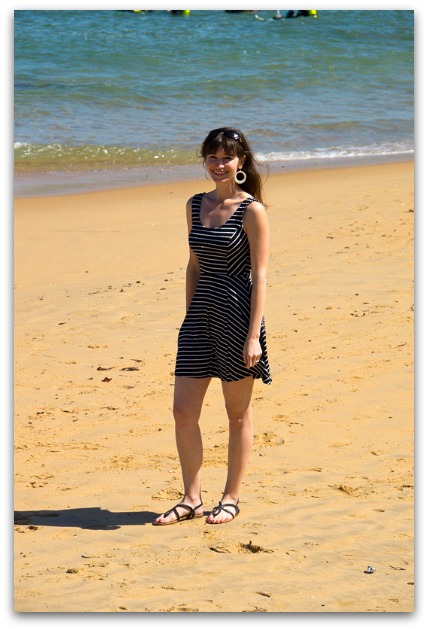 Back to the prosciutto-wrapped asparagus…here is how you prepare them: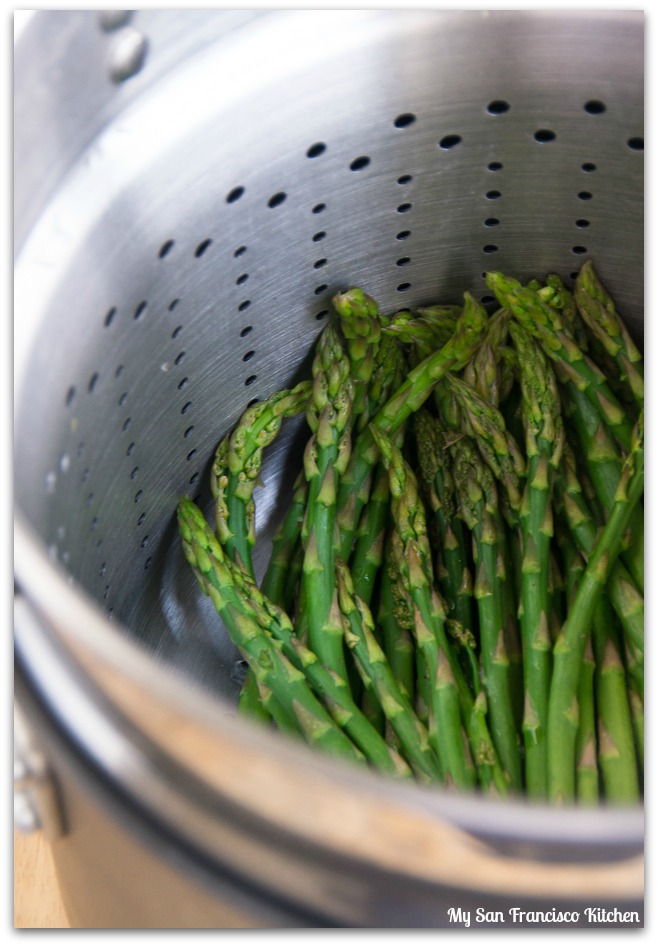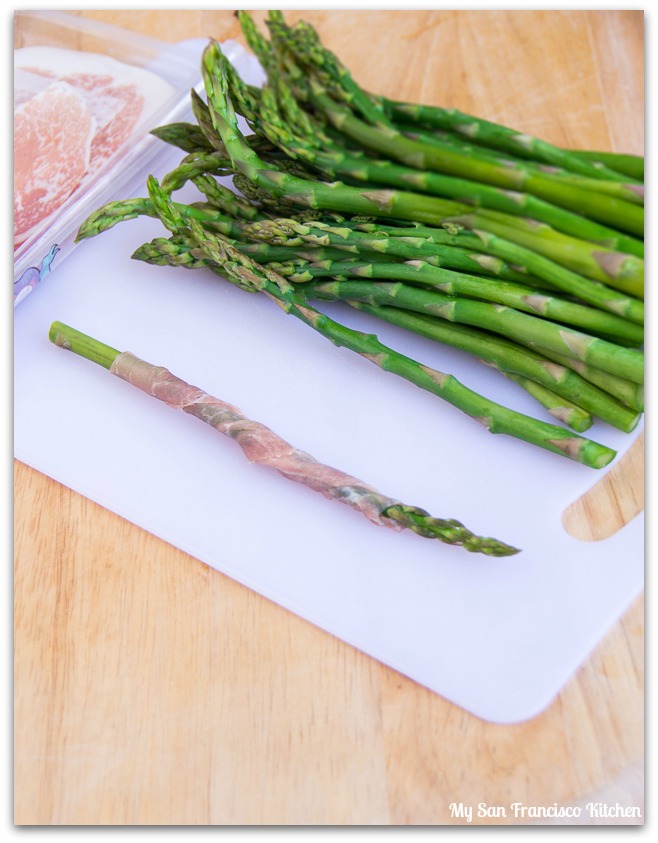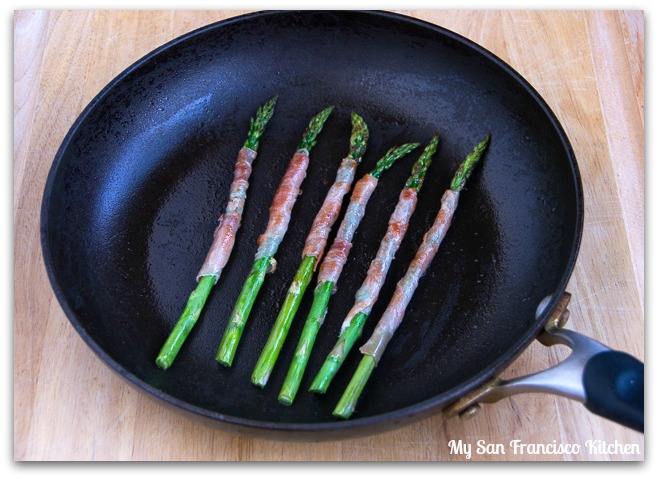 Prosciutto Wrapped Asparagus
Ingredients
2 cups cooked organic white quinoa
12 asparagus spears
6 prosciutto slices
1 tsp olive oil
2 eggs
Pepper, to taste
Instructions
Cook the quinoa according to the package directions and set aside.
Rinse the asparagus, and cut off the hardened ends (about 2 inches off the bottom).
Place the asparagus in a steamer over boiling water, and steam for 10 minutes.
Allow the asparagus to cool until you can touch them, then wrap each one with half of a prosciutto slice.
Heat the olive oil on medium heat in a skillet (not too hot, it should not smoke!), and swirl around to coat.
Add the asparagus spears in a single layer, and cook each side for 2-3 minutes, until slightly browned.
Repeat for the additional spears.
In the meantime, heat another greased skillet over medium heat and crack the two eggs on top. Cook (covered if possible) for 7 minutes, until yolk is cooked through.
Season with pepper to taste.
Makes 12 spears