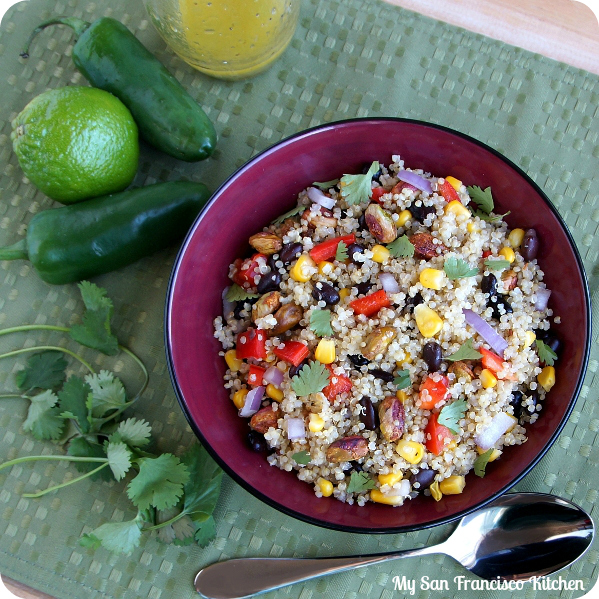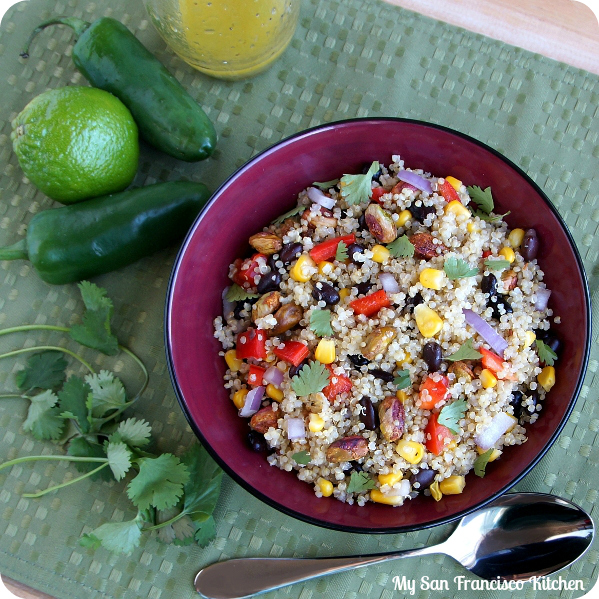 Yesterday I had the opportunity to take a tour of a children's hospital nearby, and I had so many emotions going on inside of me. It was the first time I realized that in 5 weeks I won't be sitting in the back of the classroom listening to lectures and drinking coffee, but I will be on the floors of the hospital interacting with patients, doctors, nurses… Even though I have been preparing for years, it is now the closest it is has ever been. Seeing so many tiny babies and children so sick and thinking about the great amount of responsibility it takes to care for them as a hospital pharmacist made me so empowered! I hope I can make a difference someday 🙂
On busy days like yesterday, it is nice to have something already made in the refrigerator for lunch or dinner. I made this southwest quinoa salad with black beans, corn, red pepper, red onion, cilantro and chili lime pistachios from NatureBox – let me warn you, it is incredibly addicting! I love this flavor combination. You can eat it plain, or drizzle a chili lime vinaigrette over it (see recipe below). What is your favorite quinoa recipe? I think I told you when I made these vegetable quinoa cakes that quinoa has been my new addiction – I can't get enough of it, and just love how versatile it is! It is very healthy too, especially if you tend to have a more vegetarian diet because it is one of the best non-animal protein sources.

Southwest Quinoa Salad
Ingredients
1 cup organic white quinoa
2 cups water
1 cup NatureBox chili lime pistachios, shelled www.naturebox.com
1 cup black beans
½ cup chopped red bell pepper
½ cup corn
2 tbsp finely chopped red onion
3 tbsp fresh cilantro
Chili Lime Vinaigrette
¼ cup olive oil
⅓ cup lime juice
½ tsp finely chopped jalepeño
Pinch of salt and pepper, to taste
Instructions
Bring 2 cups of water to boil in a medium pot.
Add quinoa and cover.
Lower the heat and simmer for about 25 minutes, until all of the water is absorbed.
In the mean time, add olive oil, lime juice, jalapeño, salt and pepper to a salad dressing cruet or small bowl and shake or whisk together well.
Place the dressing in the refrigerator to chill.
Once done, remove the lid and allow quinoa to cool for about 15 minutes.
Add pistachios, black beans, red bell pepper, corn, red onion and cilantro.
Drizzle with chili lime vinaigrette and toss everything together.