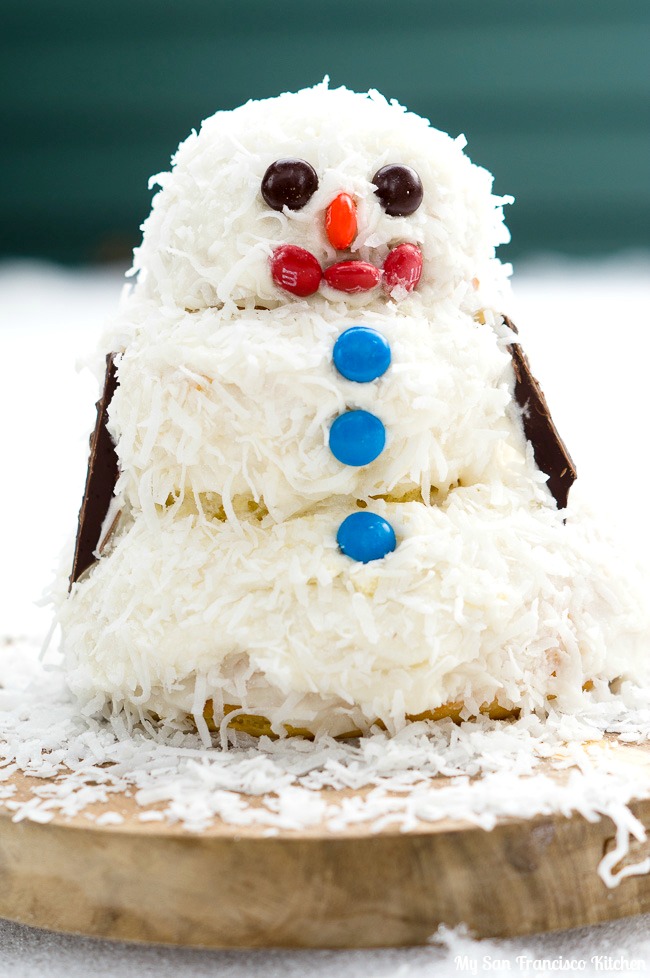 The last month has been very, very busy for us! We decided to make the big move to South Lake Tahoe, which has been a whirlwind of emotions for us and a lot of work. After many long nights of preparation, it felt so good to drive up to our new house and enjoy the snow-covered landscape in the neighborhood. One thing I missed while living in San Francisco was the seasons. In Tahoe, winter is in full effect, and it is so beautiful! To celebrate winter, the holidays, and the beauty of snow, I created this snowman cake using Pillsbury® Purely Simple White Cake Mix and Buttercream Frosting that I received in my November Degustabox. Degustabox is a monthly surprise subscription food box that contains 10-15 food products delivered right to your door. I love being inspired by products I have never seen before, it is so much fun. Try it now and get 50% off your first box by using the code DEGUSTA10. 
Finally, a store-bought cake mix that is just like baking the cake completely from scratch – no preservatives or artificial colors/flavors. It is so easy because you only need to add butter, milk and eggs. You will need some oven-proof bowls to make the cake in the shape of a circle for the snowman's body. Luckily, I already had some in my kitchen, but for a moment I also thought of making a snowman cake cakepop style (mixing crumbled cake with frosting and molding it into a circle by hand).
One you have your baked cake circles, just frost, top and cover in shredded coconut! I used M&Ms for the eyes, nose and buttons, but I am sure you can be even more creative with your snowman cake.
OK, so back to the whole moving situation. Many people have asked if I am going to change the name of my blog since I am no longer living in San Francisco. Have you ever heard the saying "I left my heart in San Francisco?" Well, My San Francisco Kitchen was born there, and I continued writing for it for 5 years in my little apartment. This is the very first recipe I have created and published from "my Tahoe kitchen," while hundreds already published my blog were created in San Francisco. To me, it doesn't make sense to change it. San Francisco was the heart and soul for this blog, and will be for a long time.
With that said, I am excited for new inspiration and the adventure to come! Stay tuned…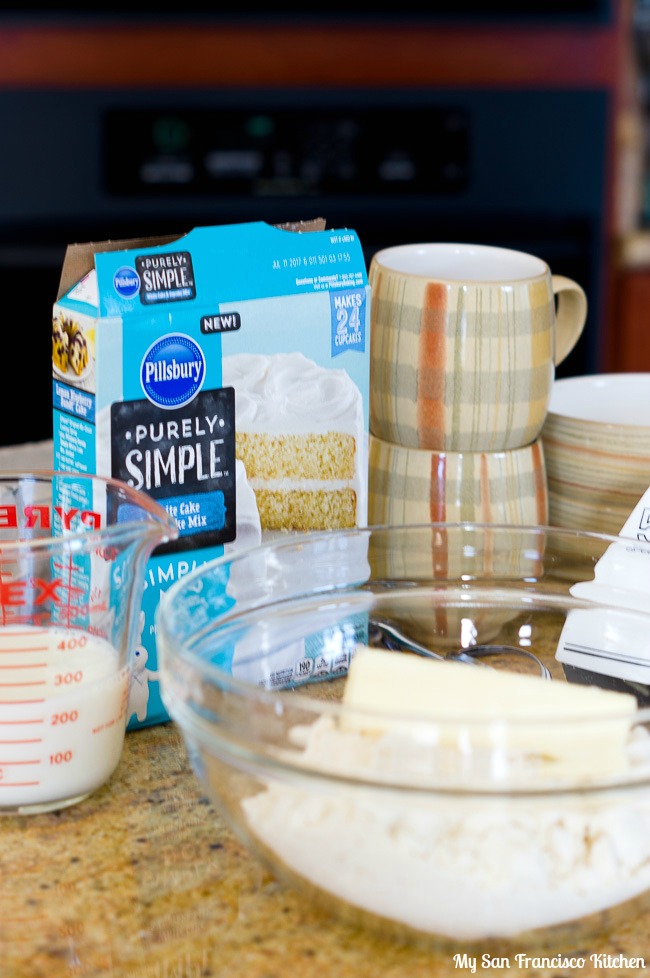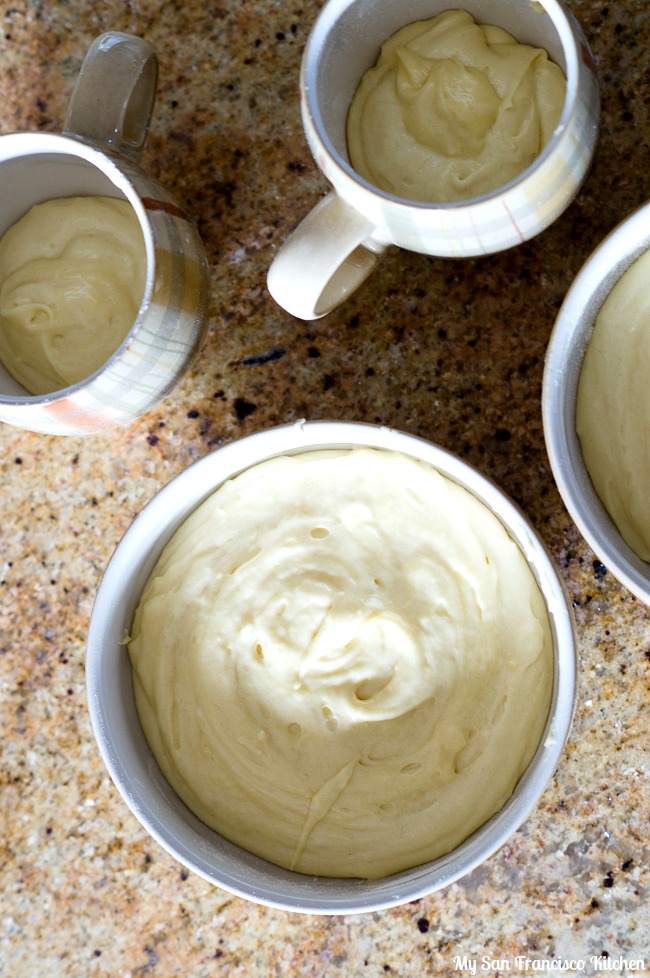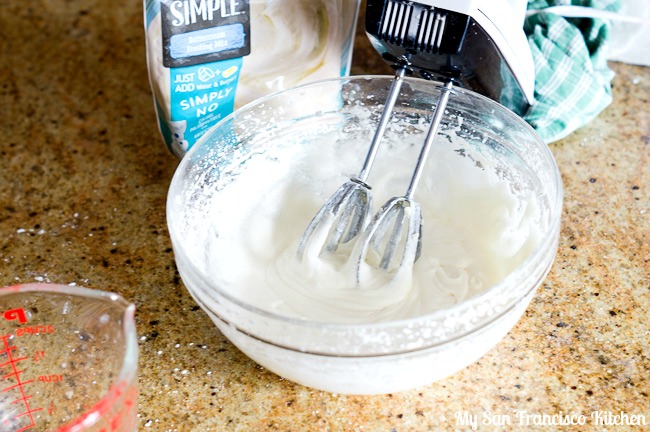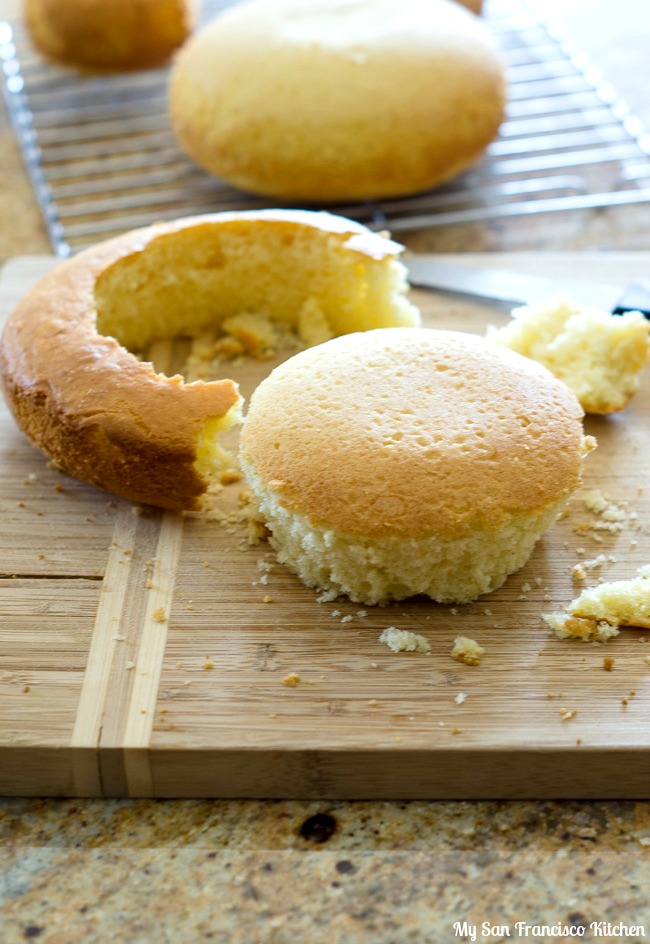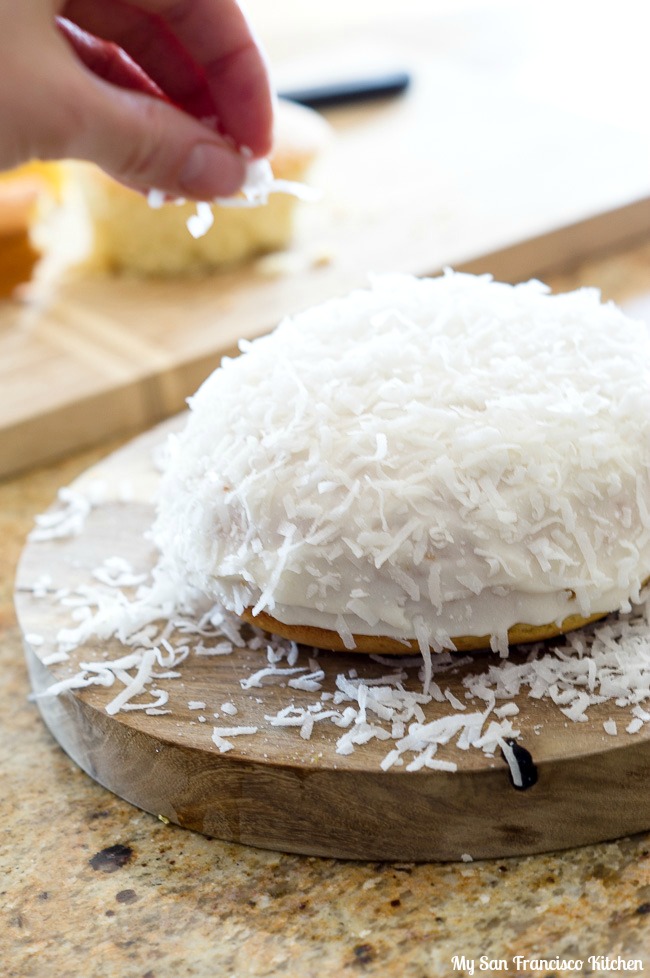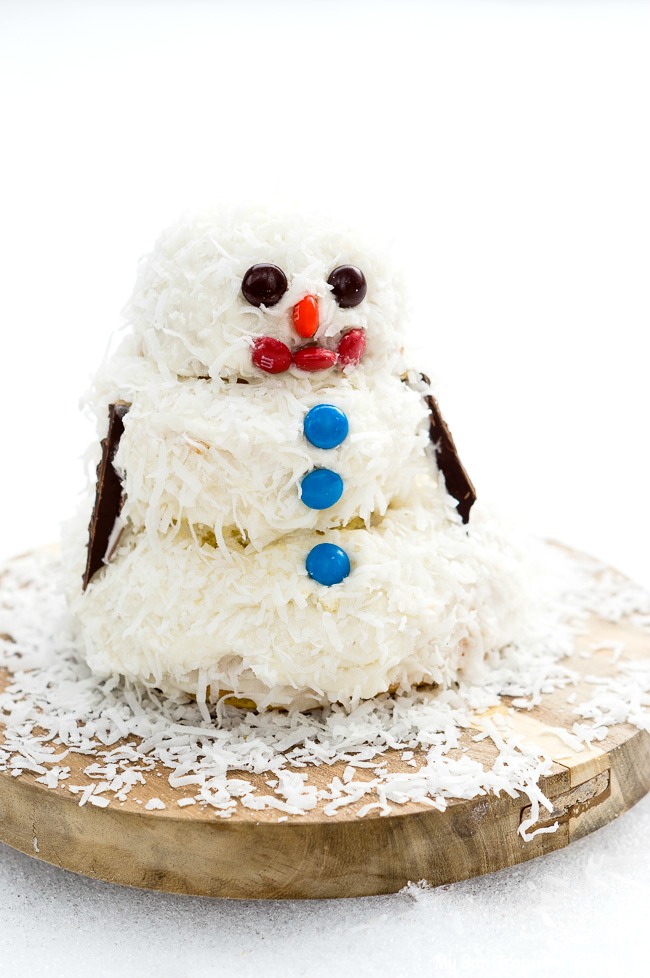 Snowman Cake Tutorial
Ingredients
Cake
1 box Purely Simple White Cake Mix
1 stick butter, room temperature
3 eggs
1 cup milk
Frosting
1 package Purely Simple Buttercream Frosting
1 stick butter, room temperature
¼ cup water
Shredded coconut, chocolate bar and M&Ms for decoration
Instructions
Preheat your oven to 350 degrees F.
Beat the butter and cake mix in a mixing bowl with an electric mixer, then add the milk and eggs.
Beat for 2 minutes.
Transfer the batter to 4 greased oven-proof bowls or mugs (1 small, 2 medium) and fill halfway with batter.
Bake for 30-35 minutes (check with a toothpick if done).
Let cool for 10 minutes, then place on a cooling rack and cool completely.
Combine the frosting mix with the butter and water with an electric mixer and cover and chill until ready to use.
Frost one of the medium cake circles and sprinkle with coconut.
Cut a circle out of one of the medium sized cake circles, frost and place on top of the other one. Sprinkle coconut on top.
Place the small cake circle on top, frost and sprinkle with coconut.
Decorate with M&Ms and chocolate bar slices.
Share and Enjoy