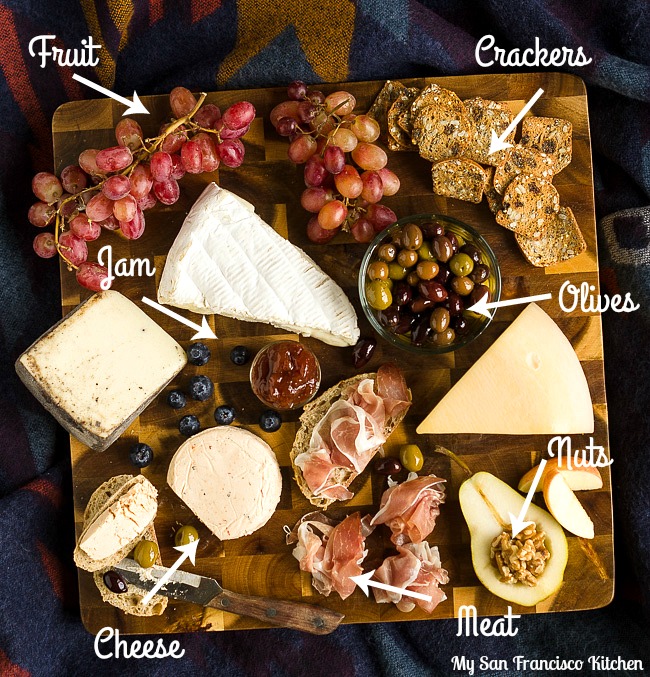 Cheeseboards are a beautiful way to display snacks and appetizers and sure to please your guests this holiday season. Today I am partnering with Dean & Deluca to show you how to make an easy, yet gourmet cheeseboard for all of your entertaining needs. Dean & Deluca has an online store where you can purchase everything you need to create a cheeseboard, including a variety of cheeses, crackers, fruits and meats. 
Are you ready?
Here we go!
Step 1: Cheese. Of course every cheeseboard needs a variety of gourmet cheeses. For my cheeseboard, I went with the Point Reyes Toma, Sgt. Pepper Goat Cheese, and Sottocenere.
The Point Reyes Toma, in my opinion, is a must for your cheeseboard because it is a "safe cheese" that everyone will love. It has a light flavor, and is semi-hard so very easy to cut. One of my personal favorites!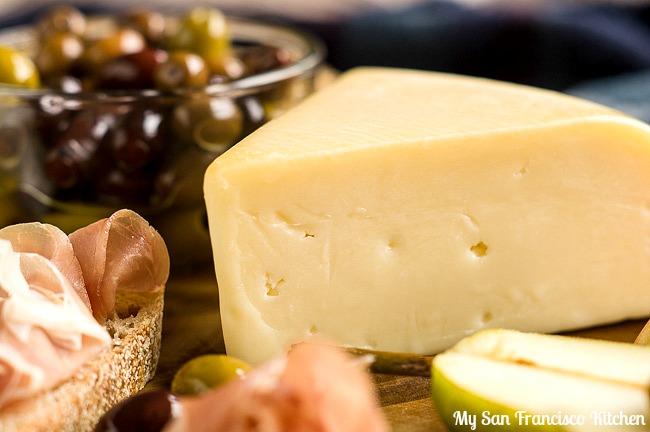 The Sgt. Pepper Goat Cheese by Cypress Grove Cheese is spreadable goat cheese with a kick, for those in your group who like things a little on the spicy side.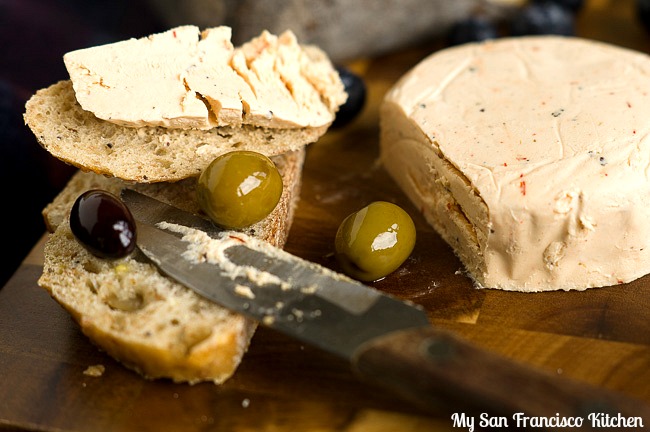 The Sottocenere is a special cheese made with nutmeg, coriander, cinnamon and truffle shavings. This cheese will give your guests something to talk about!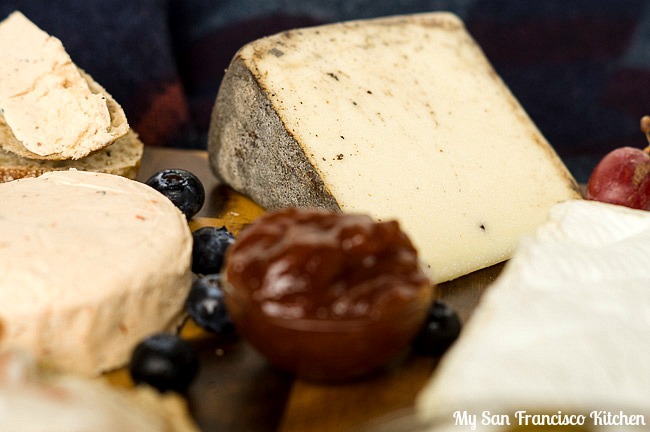 Next, you will need some crackers. Plain will do just fine, but you may want to take it to the next level and choose a cracker with some fruit and nuts inside.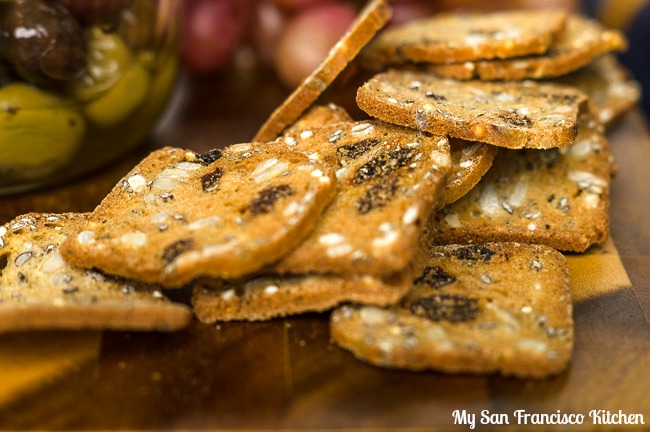 You will also need some fresh fruit, such as grapes, blueberries, olives, apples, and pear. Get creative with your fruit. You can add some walnuts inside a pear, for example.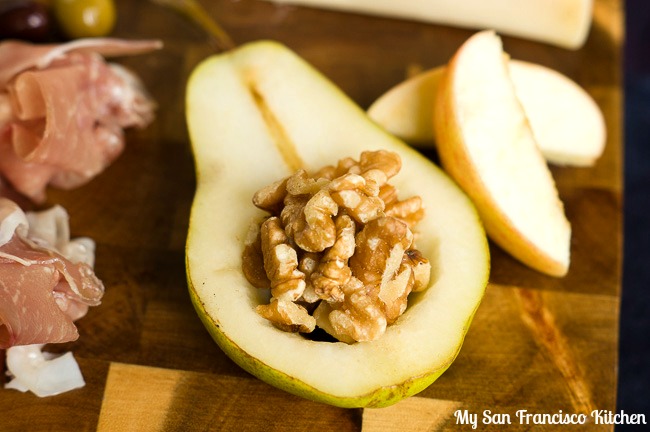 Fresh homemade jam is always great to accompany bread and crackers with cheese on a cheeseboard. One flavor is fine, or you can choose a few and put it in small bowls around your cheeseboard.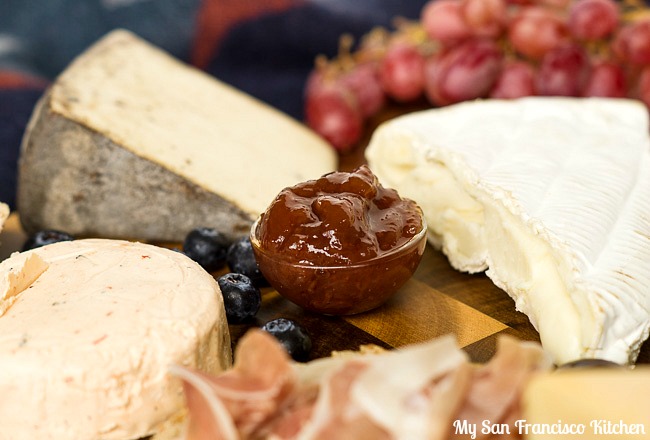 Finally, choose a gourmet meat, such as prosciutto, to add variety to your cheeseboard.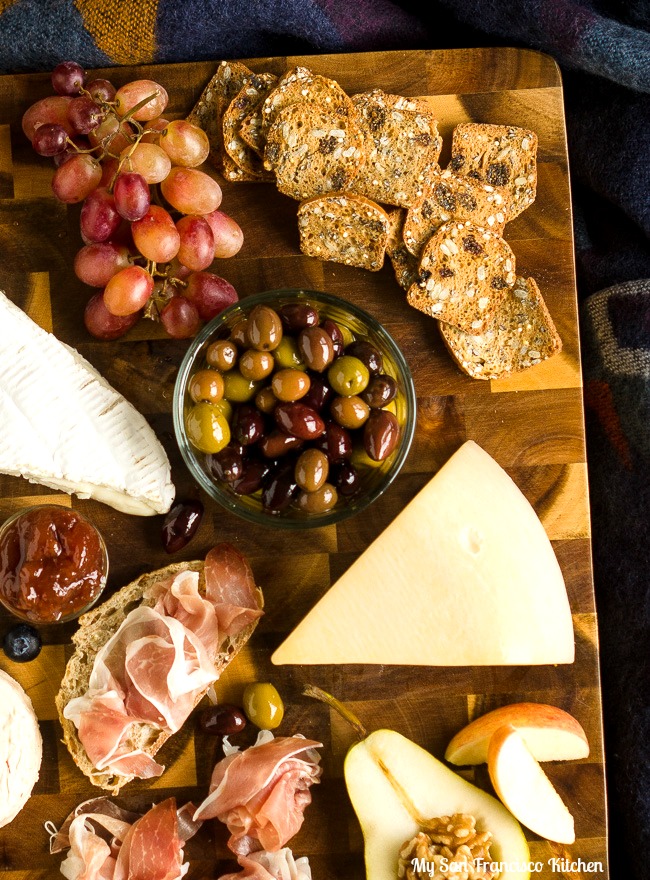 For more inspiration and gourmet products, check out Dean & Deluca's website.
What would you put on your cheeseboard? Let us know in the comments!