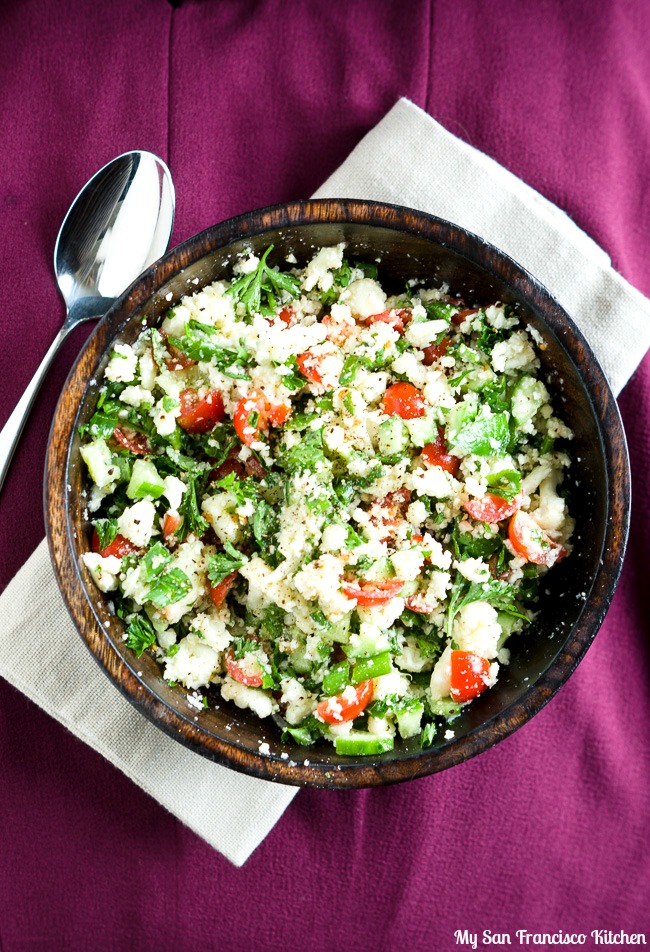 So far this holiday season, I have resisted all holiday baking. It has been hard to ignore the cravings for fudge, snowball cookies, and Christmas sugar cookies, but I want to cut down on unhealthy foods this season. To distract myself, I have been creating healthier festive foods instead. This cauliflower tabbouleh is one example of a healthy, yet festive, holiday recipe. I love the red and green colors! It is very easy to make, and tastes so fresh. Raw cauliflower is riced in a blender, and then combined with fresh cucumber, tomatoes, mint, green onion, parsley and lemon juice. Oh, and a drizzle of olive oil! 
This cauliflower tabbouleh is the last recipe I made in my San Francisco kitchen before we moved. I have already cooked so much in my new kitchen, so it feels strange to see the photos from my old kitchen.
What is your favorite recipe to prepare during the holidays??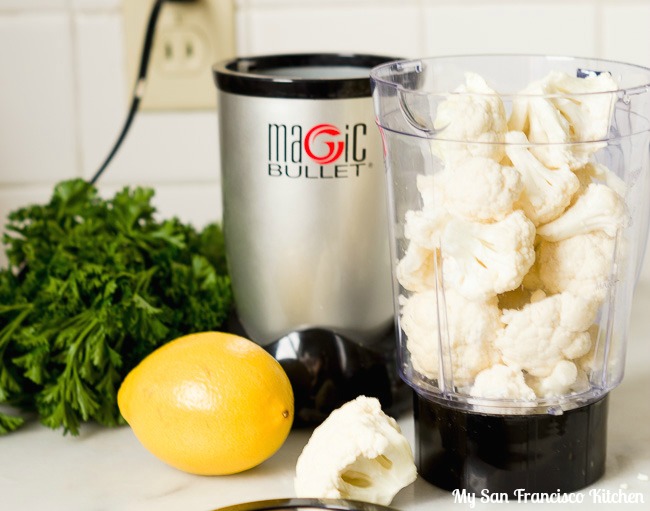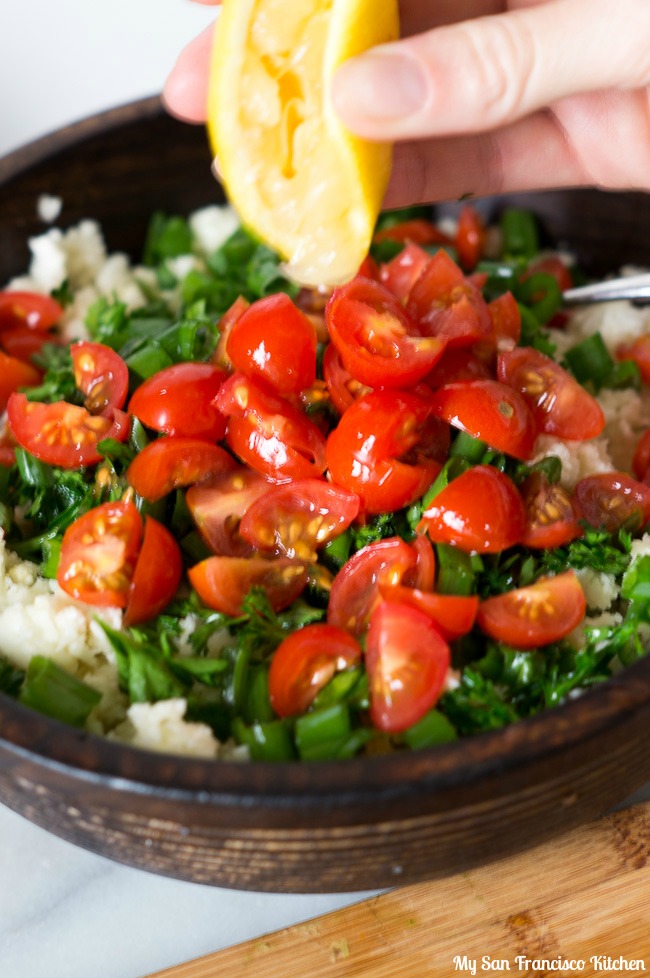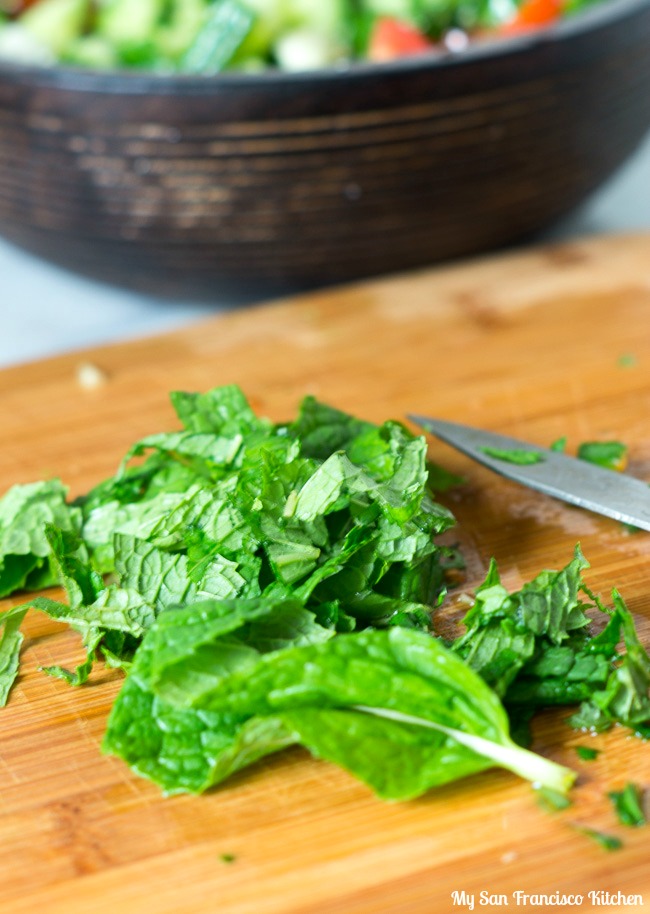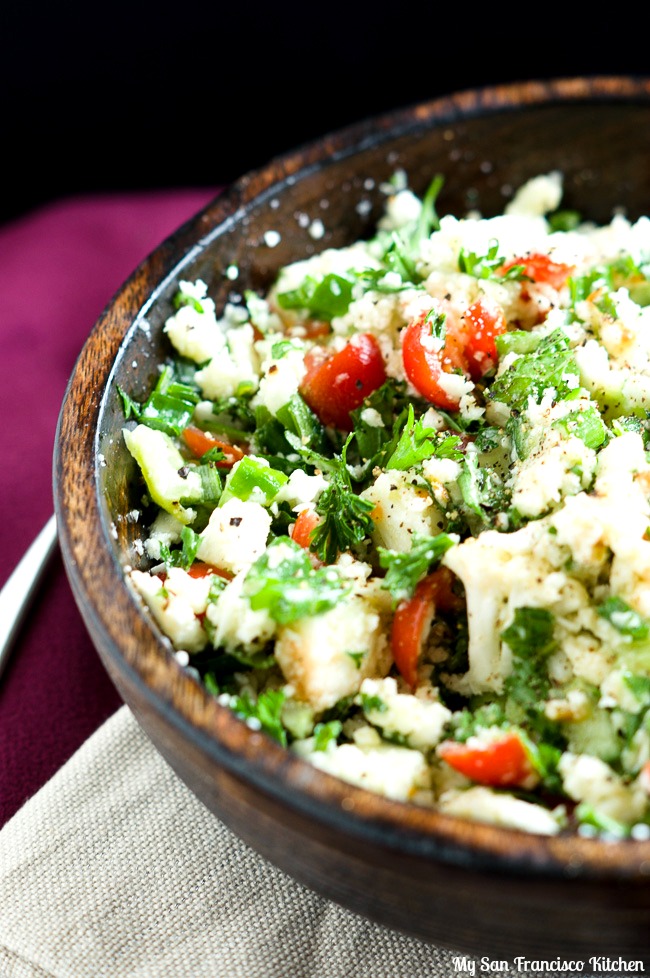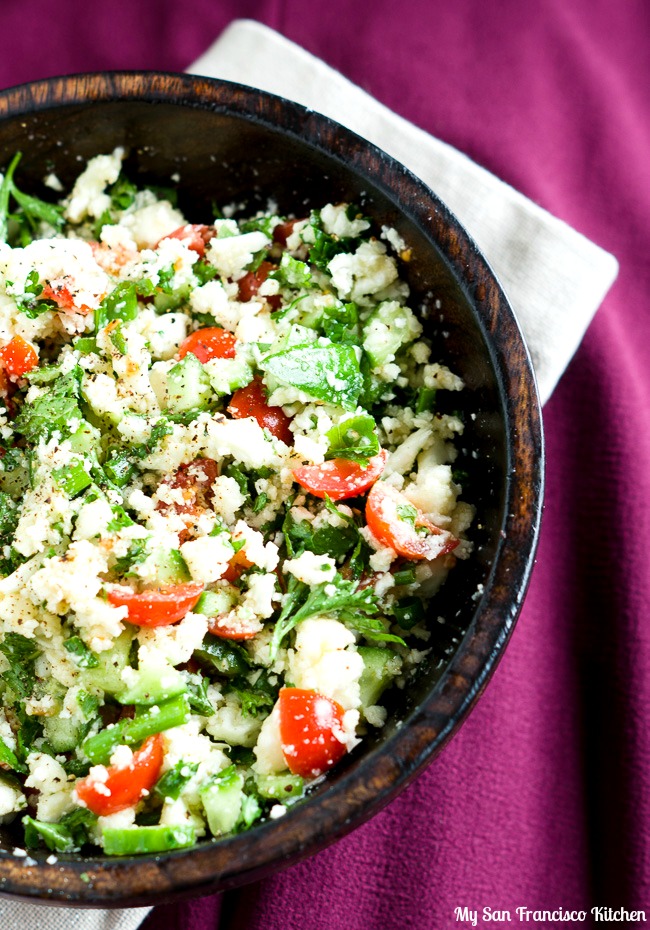 Cauliflower Tabbouleh
Ingredients
½ head of cauliflower, chopped
1 cup chopped cherry tomatoes
¼ cup chopped flat leaf parsley
¼ cup chopped green onions
1 English cucumber, chopped
2 tbsp chopped fresh mint
⅓ cup extra-virgin olive oil
2 tablespoons fresh lemon juice
Salt and pepper to taste
Instructions
Add the cauliflower to a blender and pulse until crumbly.
Toss together with the rest of the ingredients and serve.
Makes 4 servings