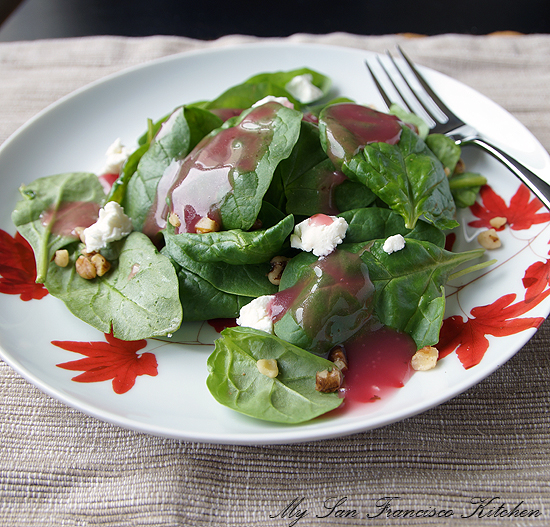 Last Friday I thought we would have a relaxing weekend because we had no plans, but one trip to the mail box changed everything! Our wedding photos finally arrived and we were so excited to look at them…the only problem was that our photographer sent us over 1,000 and none were edited. We literally spent the entire weekend sorting through them, which was fun, but really time consuming! The weekend just flew by and now its already Monday again. One easy addition I love adding to my dinner menu on busy nights is this healthy spinach salad with pomegranate dressing, walnuts, and crumbled goat cheese. I got the idea from a really upscale restaurant we went to in Carmel last month. It is an excellent combination of flavors, I hope you like it too. I have also seen a similar version of this spinach salad at a different restaurant where they used butternut squash-yummm.
P.S. Here is one of our wedding photos. It was so windy, my hair was going everywhere that day!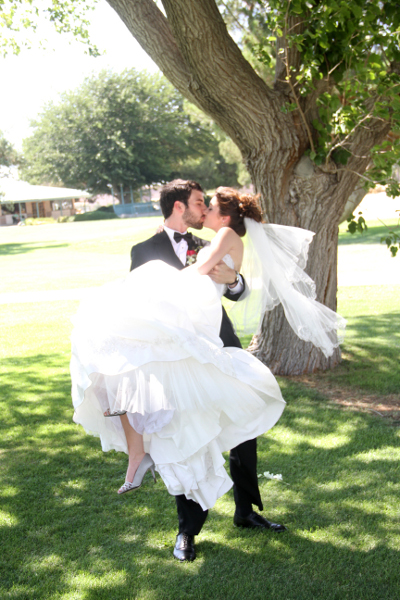 My Favorite Spinach Salad Recipe
Ingredients
1 bag organic baby spinach
½ cup chopped walnuts
Block of goat cheese
Pomegranate salad dressing
Instructions
Chop stems off of the spinach leaves, then rinse and dry.
Toss together with walnuts and pomegranate dressing, then top with crumbled goat cheese.