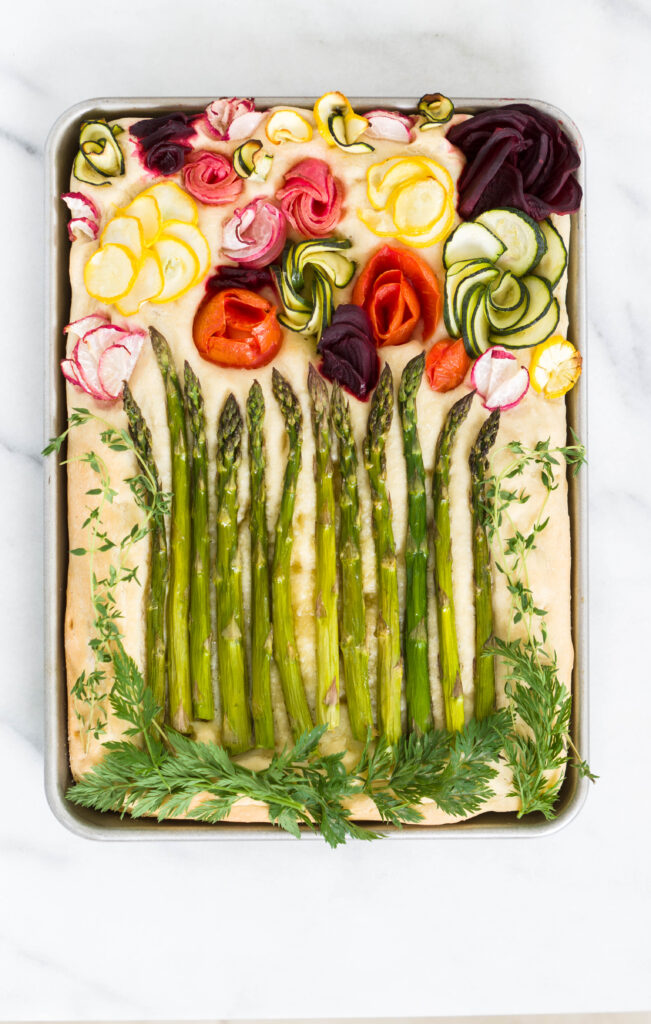 Wishing you all a happy spring! I made this spring flower themed focaccia art the other day to celebrate the beginning of spring. The focaccia recipe comes out perfect everytime (I make it in my Thermomix®, here is the recipe: https://cookidoo.thermomix.com/recipes/recipe/en-US/r549314
Check out my reel on Instagram (@thecookingrx) for the vegetable flower tutorial:
Brighter times are coming my friends. Until then, enjoy a piece of this delicious focaccia! If you make it, tag me on Instagram so I can see your beautiful focaccia art creations.
Disclaimer: I am a Thermomix® consultant and sell them as an independent business. "THERMOMIX," "VORWERK," "COOKKEY," and "COOKIDOO" are a registered trademark of VORWERK (or its affiliates). VORWERK does not support, authorize or endorse this site.