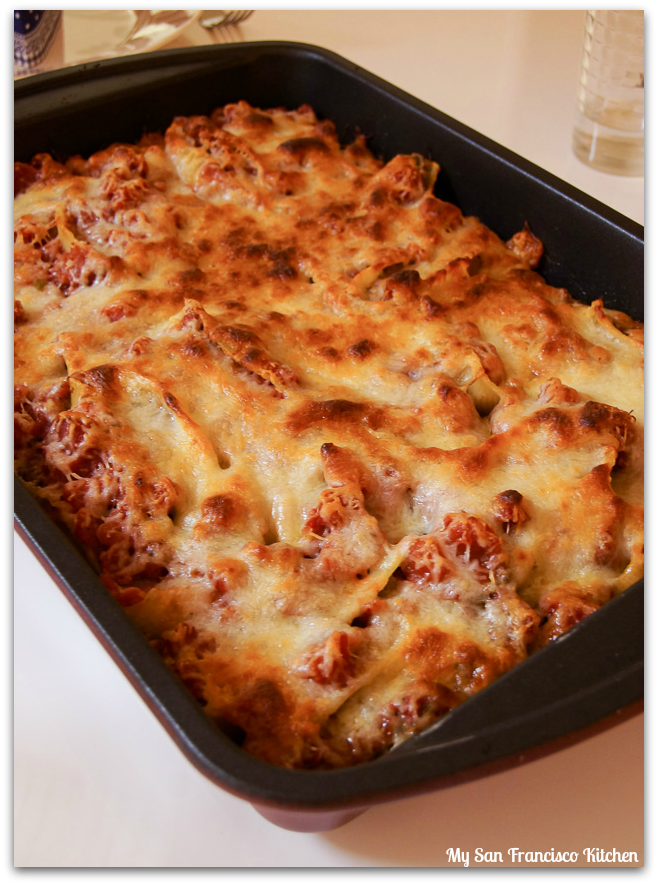 The other day my friend and I cooked dinner together for the boys. They almost starved to death because this recipe does take some time to prepare. At first we wanted to make canelloni, but we didn't find the pasta at the grocery store we went too. Instead, we found jumbo pasta shells, and decided these would also be good to stuff with a creamy meat filling. These giant shells are stuffed with ground beef seasoned with onion, mushrooms, and sour cream, and then topped with tomatoes and a blend of cheeses.
My friends are moving back to Germany today, and I am sad they are leaving San Francisco, but wish them all the best during this exciting time for them! Next time I am in Germany, we will have to get together again to cook a German dish 🙂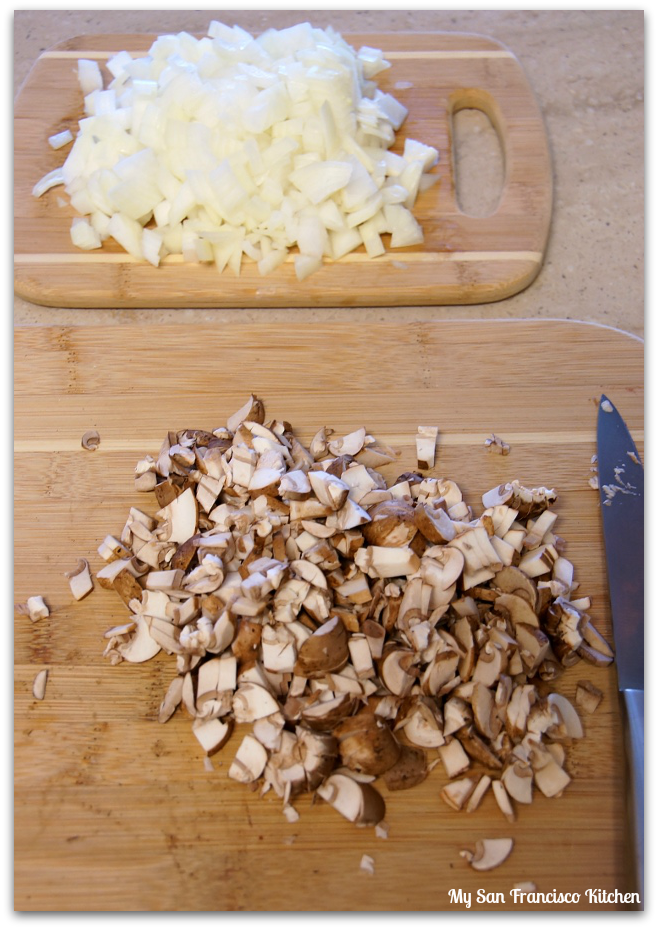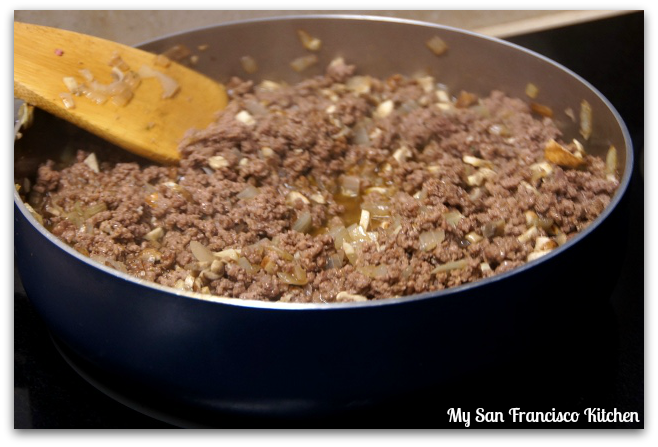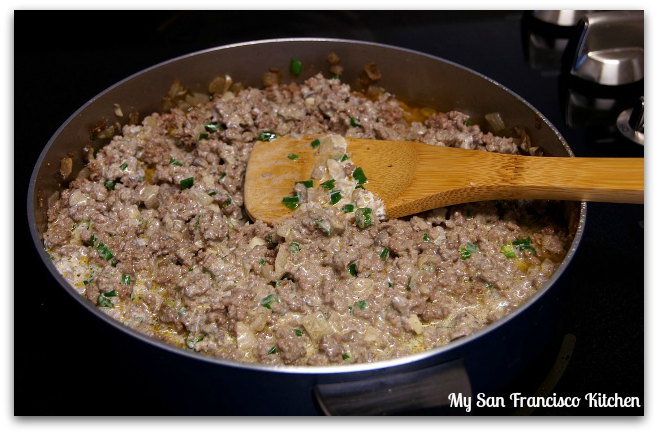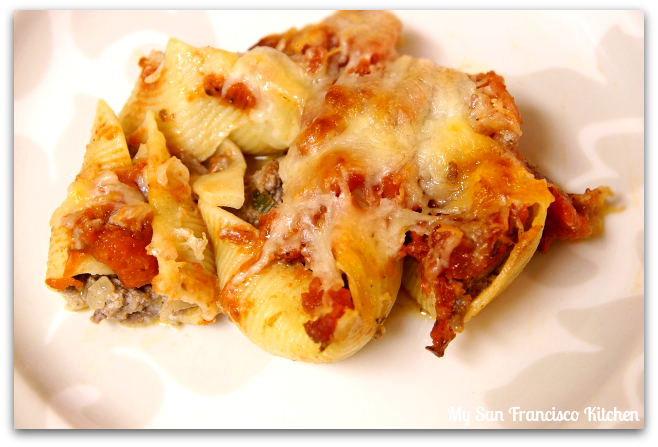 Stuffed Giant Shells
Ingredients
2 12oz packages jumbo shells
1½ lbs ground beef
1½ cups chopped mushrooms
1 small onion, chopped
⅓ cup chopped green onion
1 cup sour cream
2 14 oz cans Italian seasoned diced tomatoes
2 cups shredded mozzarella, provolone and Parmesan cheese blend
Instructions
Bring a pot of lightly salted water to boil, then add the shells and cook for one minute less than time on packaging (should be firm).
Drain the noodles and rinse with cool water. Set aside.
Add the ground beef to a large skillet and brown over medium heat.
Drain some of the fat out, then move the beef to the side.
Add the onion and mushrooms and cook for several minutes until onions are translucent and mushrooms are browned.
Remove from heat and add the green onion and sour cream. Stir well.
Preheat oven to 350 degrees F.
Stuff each shell with the filling, one-by-one, and place upright into a greased 9x13 inch baking pan.
Top the stuffed shells with the tomatoes, then sprinkle the shredded cheese over the top.
Bake for 35 minutes, until cheese starts to slightly brown.
Remove from oven and cool for 5 minutes before serving.