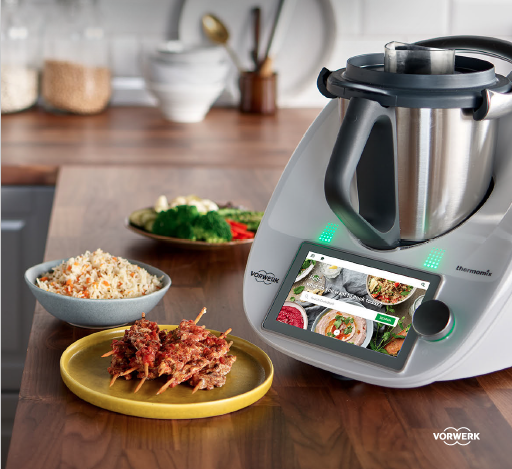 I am a Thermomix® USA consultant, and here is my story…
Eleven years ago, I was introduced to Thermomix® by my mother-in-law in Germany, and I immediately fell in love. A kitchen appliance that with such diverse functionality amazed me and was something I never saw before in the USA. It chopped, cooked and pureed all in one bowl?! We created the most delicious bread doughs, cakes, soups, sauces, dressings, and more in her Thermomix®, and I so badly wished I could have one when I returned back home. I never stopped thinking about it.
A few weeks ago, something made me think about it again. I have searched for availability in the United States multiple times throughout the years, and finally found out the new Thermomix® TM6 was launched here in the towards the end of 2019. I couldn't believe it, I could finally order one of my own! Just like in Germany, Thermomix® is sold by consultants. I think this is a great idea, because it is really nice to have someone who is an expert on such a complex machine be able to walk you through and show you the ropes when you first get your Thermomix®.
Since I got my Thermomix®, my family has enjoyed making many different things already. I loved it so much, I decided to become a Thermomix® Consultant and help others on their journey to healthier food. Meals made from scratch at home are so healthy, and they don't have to be time consuming or difficult with the Thermomix® on your side. Let me show you what comes with the new TM6 model, and go over its many functions.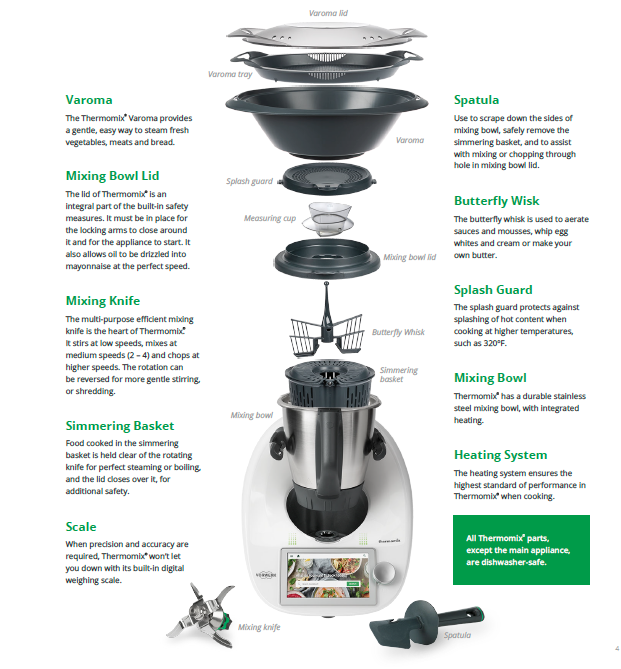 Once I got my Thermomix® TM6, I quickly realized I could donate or sell most appliances in my kitchen. It now replaces my stand mixer, blender, rice cooker, slow cooker, immersion blender, beaters, steaming basket, cheese grater, ice cream maker and more! It can cook, blend/purée, chop, sauté, grate, grind, steam, boil, knead, weigh, caramelize and more. It is the ultimate kitchen assistant.
My favorite feature on this new model of the Thermomix® is the digital touch screen that connects internally to wifi, giving you a digital cookbook called "Cookidoo®" that walks you through every step of the cooking process. How cool is that!!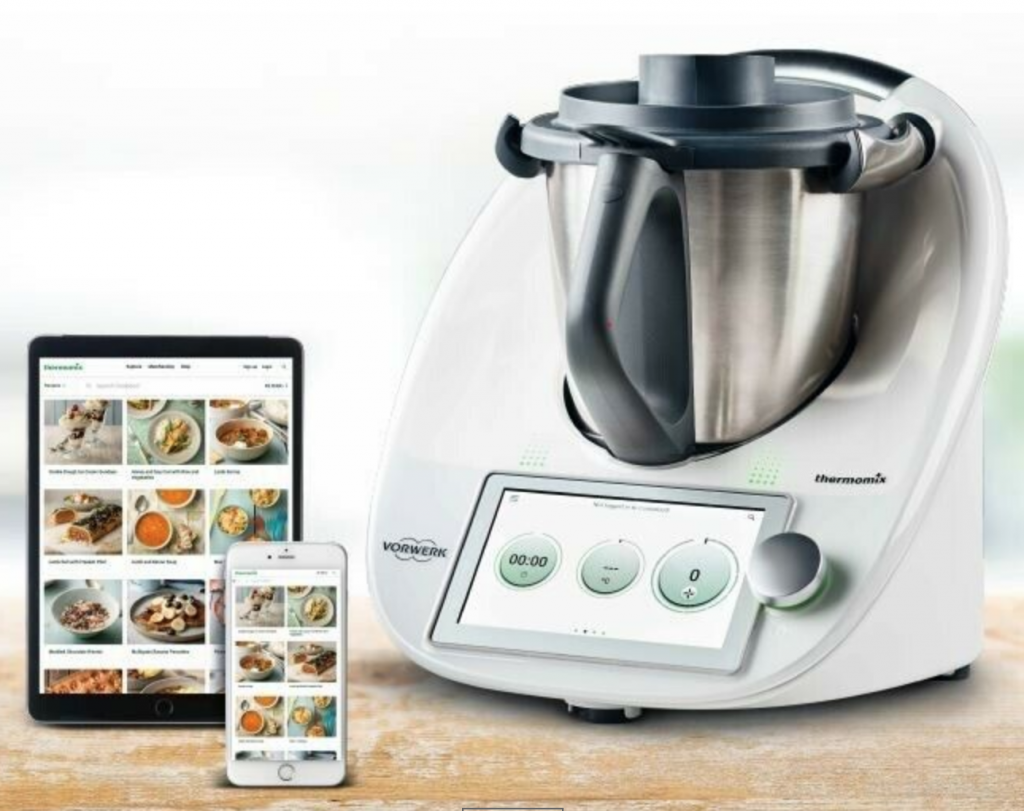 You can download the app, or go on the website cookidoo.thermomix.com and search for recipes based on ingredients or food sensitivity, add recipes to collections, and create shopping lists. Then, it all appears on the touchscreen on your Thermomix®. If you don't want to use premade recipes from the Cookidoo® database, you can manually cook with your Thermomix® as well.
I am so excited about this appliance, it is so smart and the future of in home cooking. As a control freak when it comes to labels, I love being in control of what I add to my food. My family has been telling me it has been like eating at a gourmet restaurant, with a little help from the Cookidoo® app 😉
Let me know if you would like to do a virtual cooking experience, I can demo it and show you what Thermomix® is all about! Contact me to set something up, or visit the website to learn more. I would love to be your personal consultant and help you on your journey to better health through cooking!