*Looking to buy a Thermomix® in the USA? Use Consultant ID 113607 or use this direct link to shop*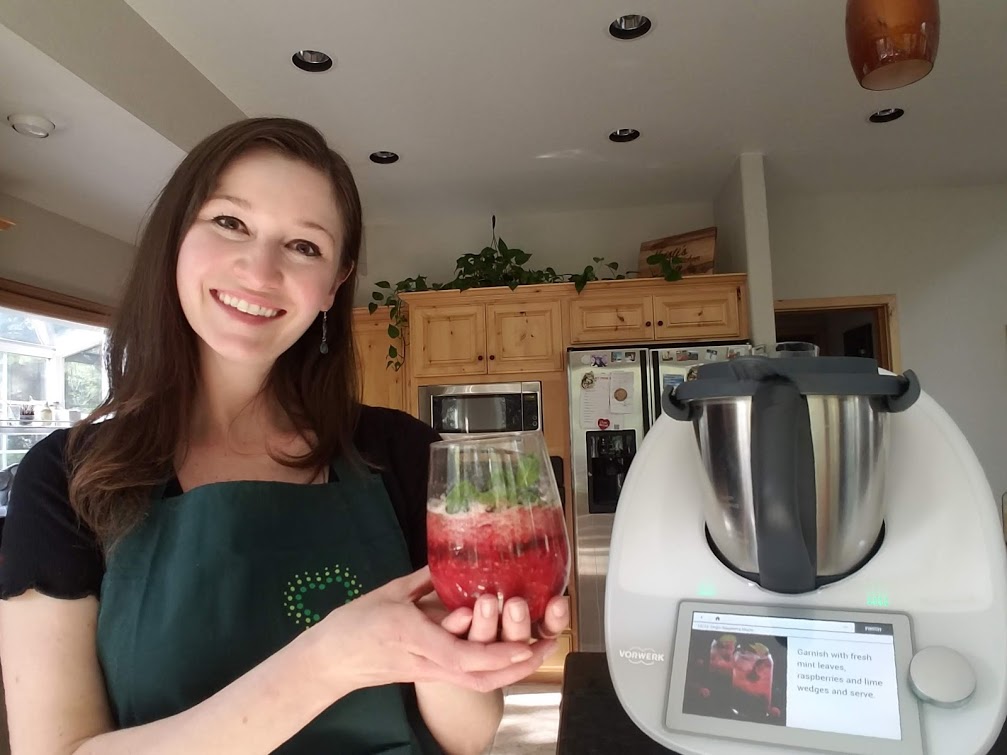 When I joined Thermomix® USA as a consultant in the Bay Area team a few months ago, I had no idea what to expect. I was looking for a way to make some extra cash while being able to stay at home with my toddler and newborn, but was wary of MLM/pyramid schemes, companies that pressured sales, and getting stuck with product inventory I couldn't end up selling. I have had bad experiences with consultant positions in the past, but had a good feeling about Thermomix®.
I wrote into the company on the website and was called by a local consultant one day later. Right from the start, the other consultants and leadership made me feel welcome and supported my personal challenges of being a mom of two small kids. They made it clear to me that being a Thermomix® consultant was not a sales position, but a sharing position, and it was being part of a group of people who had a passion for cooking. They explained that since Thermomix® was so new to the United States and that most people have not heard of it, the most important role of the Thermomix® consultant was to share it and get the word out. The appliance is so amazing and unique that the sales would come. They were right.
Before I signed up, I had some questions. How much was the upfront cost of starting my consultant business? How much time would I have to put in? Would I have to do "parties" at peoples' houses?
Of course things are always changing, but when I joined the team a few months ago, the cost of signing up to become a consultant was $0. They had just made the "Getting Started" package virtual and FREE (before it was about $80 for all of the materials to be mailed to you), my apron was FREE, and my training was FREE. It seemed to good to be true, but there it was… I guess you could consider having to own your own Thermomix® TM6 unit, which is about $1500, an "upfront cost". I didn't, because I told myself I was buying it for my family, not solely to start a consultant business. Either way, I love being a TM6 owner, and being a consultant gives me more perks! For example, I get subscription to Cookidoo® for free (usually it is $40 per year), and I get special warranty for my Thermomix® parts. We can also earn bonuses from our sales, and special rewards, like baking and cooking accessories.
To answer the questions of time required to be a consultant, no certain amount of time is required, and it varies from person to person on the Thermomix® USA team. Some are dedicated, full-time consultants pursuing leadership roles in the company, and others, like myself, are part-time consultants who have young families and other responsibilities. When they said it becomes YOUR business, they meant it. You can make it what you want, by putting in however much time in that you want. I love the flexibility.
I joined the team at a strange time – right after the COVID-19 pandemic started. Thermomix® was transitioning to a "party" business model to an online business model. And despite fears of how that would affect sales, sales went up! Why? Thermomix® consultants are now not only trained to find hosts and go to peoples' houses, they are now trained to do online demos to interested buyers all over the United States. Our business h
as expanded immensely! For me personally, I love being able to share Thermomix® from the comfort of my own home, with my kids playing next to me.
I would love to chat with you about being a Thermomix® USA consultant, and help you on your journey. Feel free to contact me for more information!
If you are interested in purchasing a Thermomix®, visit my shop here.
Kristianne Hannemann, Thermomix® USA Consultant ID 113607