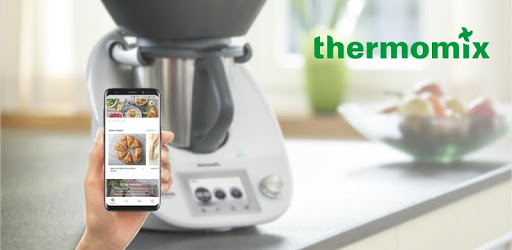 When I first saw the price of the Themomix® TM6, my heart sank. Expecting to shovel out maybe a few hundred dollars, it was disappointing to see it was a whopping $1499. It took me a few days to think about it, and I came to some conclusions that ultimately led me to purchasing the TM6. I hope this article will help those who are thinking about Thermomix®, and wondering if it is worth the money to buy one.
1) Time is Money
It is true what they say: time is money. Without an all-in-one appliance, you spend more time on the cooking steps, and more time doing dishes! Due to its streamlined cooking process, Thermomix® has about 8,000 recipes that take a total time of under 15 minutes, and over 16,000 recipes under 30 minutes. When you spend less time in the kitchen preparing meals you can spend more time being productive for your job, and you can also spend your valuable time with friends or family. To me, all the minutes/hours/days I am saving because of my Thermomix® and being able to spend it with loved ones is so worth it.
2) It is Cheaper to Cook at Home
I once heard from another consultant, that, if you stop eating out twice a week, in about 6 months your Thermomix® will be paid for – and then after that, it will start paying for itself! Busy families often rely on takeout during busy weeknights, but with Thermomix® having so many quick and easy recipes to choose from, you never need to order takeout again. Not only is cooking more at home healthier, you actually save a lot of money by cooking from scratch! Let Thermomix® do the work for you.
3) Sell Your Old Appliances
If you think about what you have spent on all of your kitchen appliances, you will come close to matching the cost of the 22-in-one Thermomix® appliance. Here is an example of the appliances I was able to replace and sell once I bought my Thermomix®:
KitchenAid mixer: $259.99 Target
Vitamix Blender: $349 – $599 Bed Bath & Beyond
Magic Bullet Blender: $39.99 Target
Sous Vide Cooker: $129.99
Slow Cooker: $59.99 Bed Bath & Beyond
Ice Cream Maker: $129 Walmart
Food Processor: $39.99 – $399.99 Bed Bath & Beyond
Immersion Blender: $39.99
Double Boiler: $29.99 Bed Bath & Beyond
Rice Cooker: $16.99 Target
Coffee Grinder: $19.99 Target
Hand Mixer: $19.99 Target
Kitchen Scale: $19.99 Target
Milk Frother: $7.99 Target
Whoa, hello counter space! If you are just starting out, or looking to simplify (like I was) and get rid of some old appliances, Thermomix® is the perfect investment.
4) It is a Lifestyle Choice
For some reason, spending close to $1000 on a new cell phone every few years doesn't make us think twice, or racking up clothing bills, but investing in an appliance that will likely last decades (as it has for my family members) and keeps updating itself makes us feel guilty. Why? When you stop thinking short term and start investing long term, in the time savings and your health, that number starts to mean a lot less. I asked myself, what am I going to get out of this purchase. Healthier meals and more time with my family meant everything.
We are currently remodeling our kitchen, and discovering that kitchen appliances are expensive. Ovens are now around $3,000 for a good one, and cooktops are in the thousands as well. Why do we think twice about getting a Thermomix®? I use it more than my cooktop and oven combined nowadays, and it costs less money.
If you are ready to invest in a healthy lifestyle, contact me to purchase your Thermomix® or learn more.
Disclaimer: I am a Thermomix® consultant and sell them as an independent business. "THERMOMIX," "VORWERK," "COOKKEY," and "COOKIDOO" are a registered trademark of VORWERK (or its affiliates). VORWERK does not support, authorize or endorse this site.