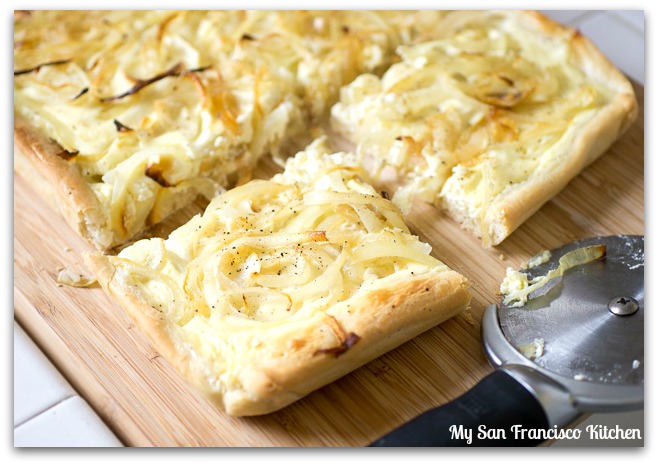 It has been a while since I have posted a German recipe. My friend Simon gave me this zwiebelkuchen recipe a while back, and I finally got around to making it! Zwiebelkuchen means "onion cake," which sounded strange to me at first since I think of cakes as desserts and I would never dream of putting onions in a cake! Once I tried it in Germany, I realized it wasn't actually a sweet cake, but more of a tart or sort of pizza. I found it similar to flammkuchen, except the cream layer is thicker and there are more onions. You can add bacon, but I left it out this time. Thanks for this great zwiebelkuchen recipe, Simon!
This past weekend Fabi and I went to Santa Cruz, where we stayed at this cozy B&B, and Pinnacles National Park, since the national parks were free on Monday and we weren't too far away to check it out. The weather was beautiful at the park and we had a great time exploring part of it. I will write up another separate post to share with you guys soon!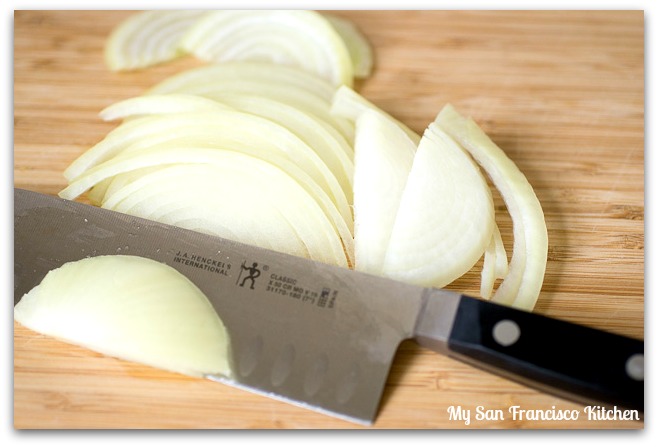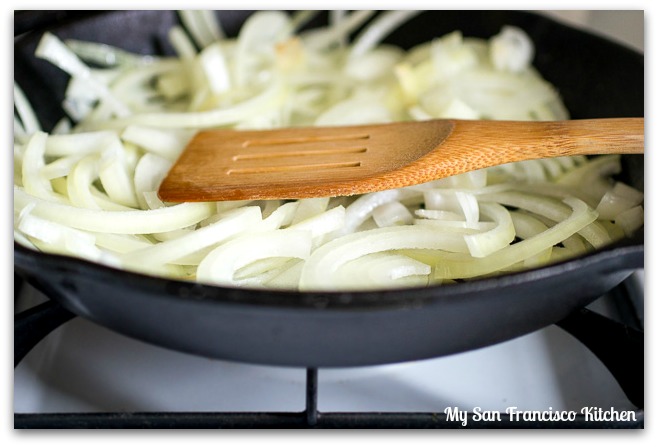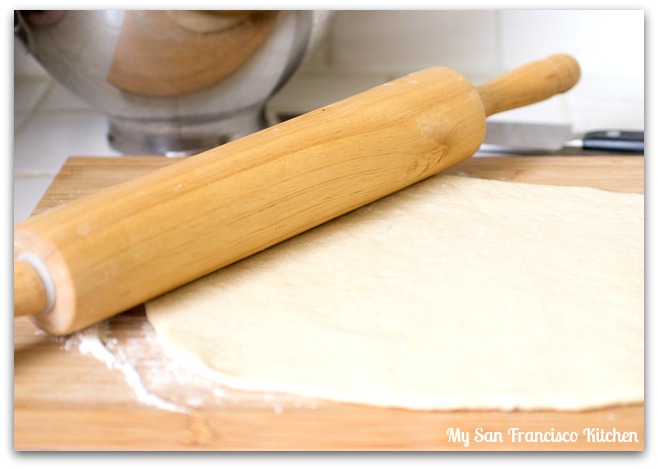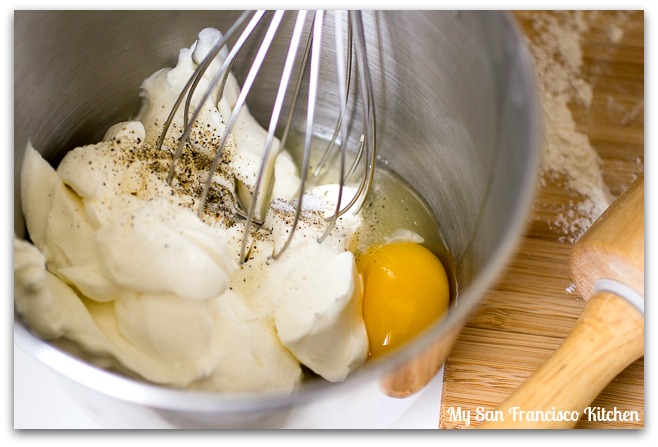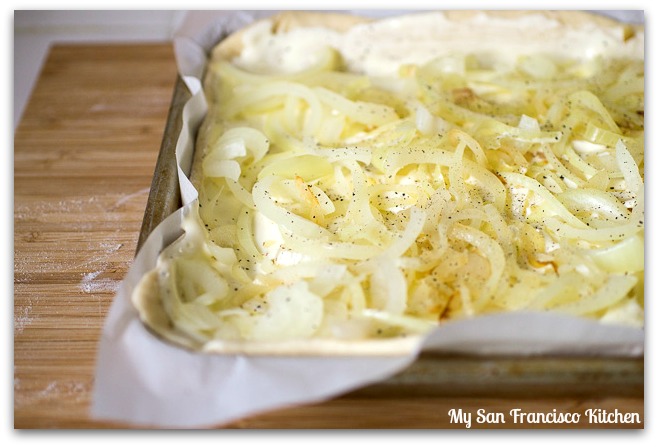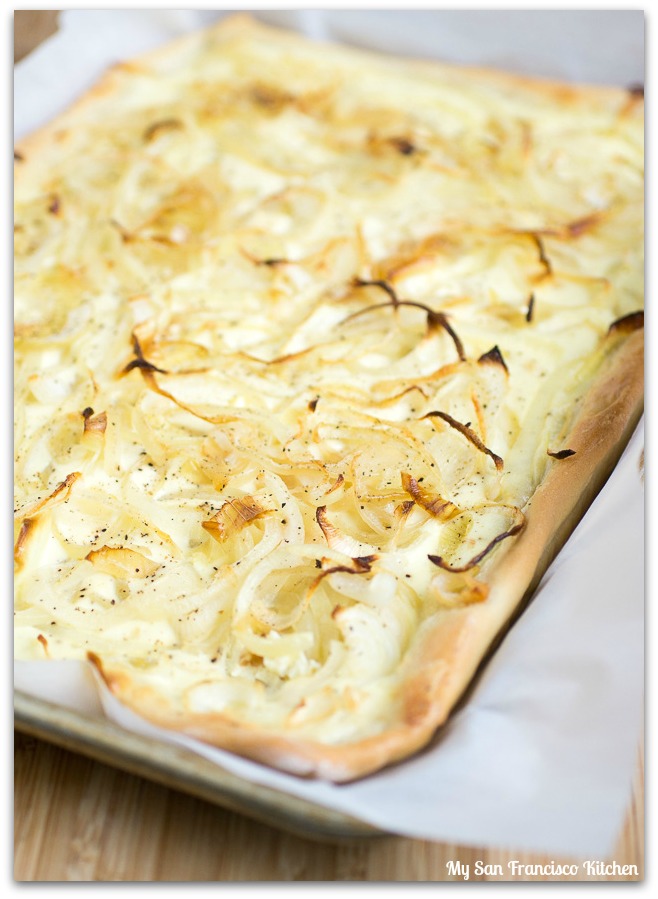 Zwiebelkuchen (Onion Cake)
Ingredients
Dough
2 tsp dry active yeast
2 tbsp melted butter
½ cup milk
¼ tsp sugar
½ tsp salt
1⅔ cups all-purpose flour
Topping
1½ cups sour cream
1 egg
¼ tsp salt
⅛ tsp pepper
1 tbsp vegetable oil
1 onion
⅓ cup chopped bacon (optional)
Instructions
Add the yeast and sugar to a mixing bowl.
Melt the butter in a microwaveable measuring cup and add the milk to warm up.
Add the milk mixture to the yeast and let stand for 5 minutes. The yeast should become frothy.
Add the salt and flour a little at a time while mixing (with paddle attachment if in stand mixer or by hand with wooden spoon).
Once all the flour is added, dough should be elastic, but not too sticky. Add more flour as needed to get the right consistency.
Cover the dough with a towel and place in a warm spot to rise, about 1 hour.
In the meantime, prepare the filling by whisking together the sour cream, egg, salt and pepper.
Heat the oil in a skillet over medium heat.
Thinly slice the onion and place into the skillet, then turn to low. Cook the onions on low heat for about 10 minutes (also add the bacon if using), stirring occasionally. Remove from heat and set aside.
Once the dough is ready (doubled in size), roll out on a floured cutting board and place into a 9x13-inch pan lined with parchment paper.
Preheat the oven to 325 degrees F.
Spread the cream filling over the dough using a spatula, then top with the onions and extra pepper.
Place the pan in the oven and bake for 40 to 50 minutes, until onions start to brown on the top and the crust is crispy and golden brown.
Makes 1 9x13-inch pan (about 6 pieces)