Happy Thursday!
Just when it looks like I have more time for my blog, life gets even busier. I miss you I miss you I miss you.
In Germany, I learned how to make white lasagne with my mother-in-law. The idea is to use béchamel (a white sauce made from milk, flour and butter) instead of a lot of tomato sauce. The meat is flavored with tomatoes and tomato paste, but the star of this lasagne recipe is the béchamel. You can use whatever cheese you want, but I like to add a mixture of swiss, gruyere and Parmesan cheeses in the béchamel. 
I have been in SoCal for the past week enjoying the summer weather (which is rare to get here in San Francisco during the summertime). We had a nice time visiting family and just relaxing!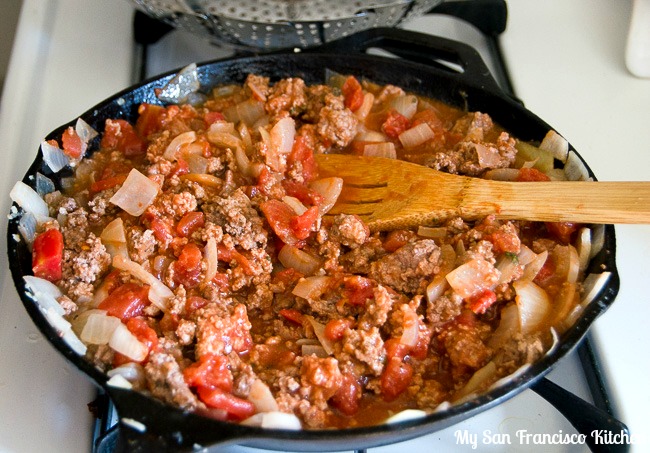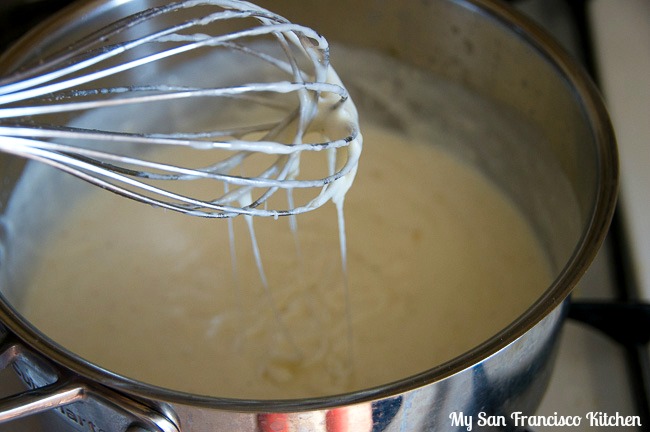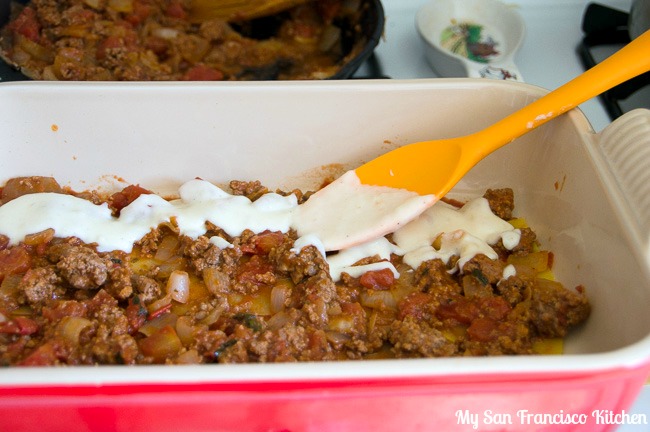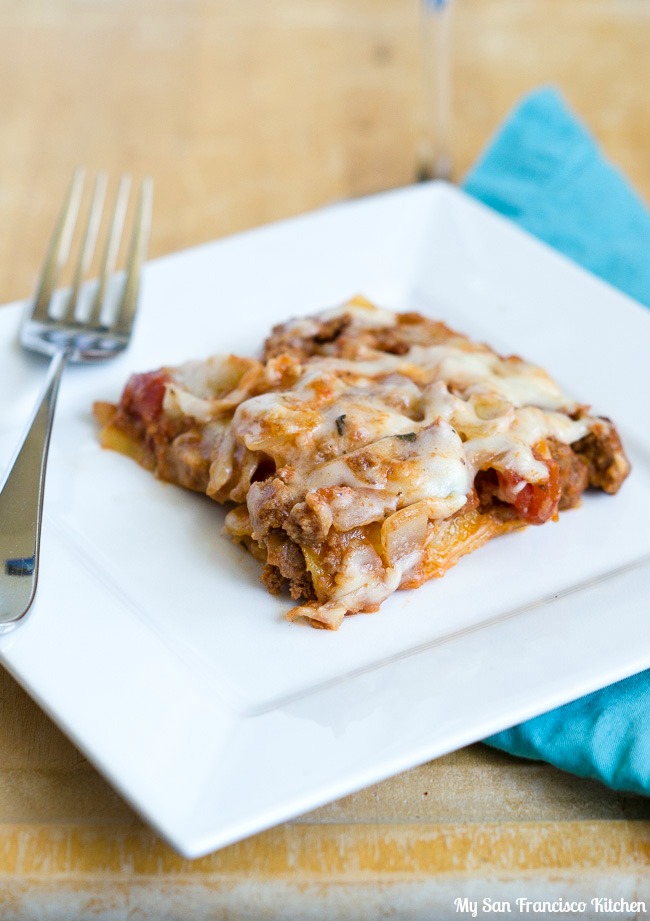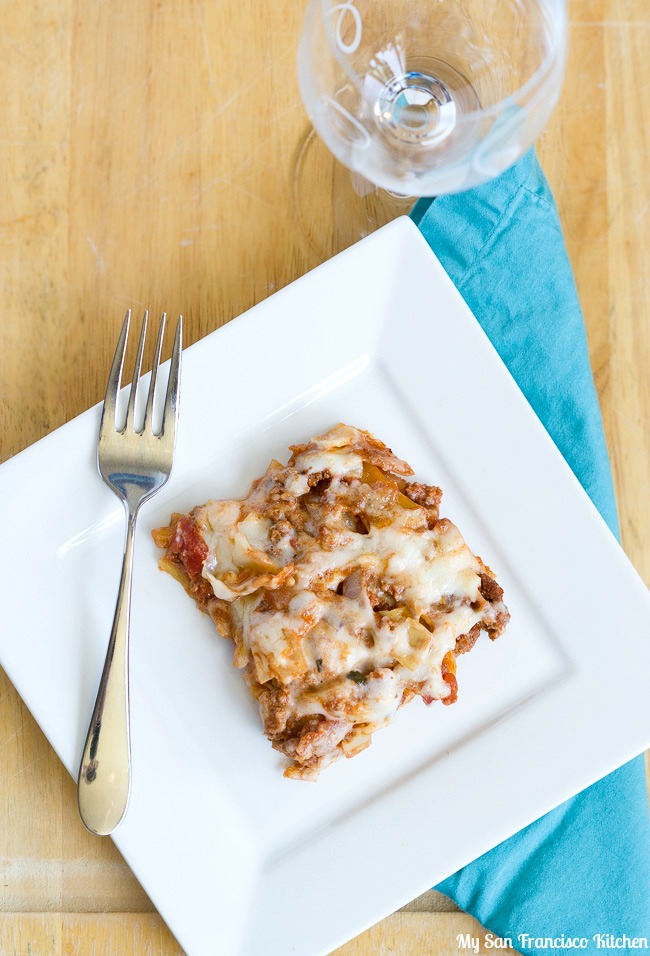 White Lasagne
Ingredients
1 tbsp olive oil
1 yellow onion, chopped
2 cloves garlic, minced
1 lb ground beef
1 14 oz can diced tomatoes (Italian seasoned is best)
2-3 tbsp tomato paste, to taste
½ cup beef or vegetable broth
1 tbsp dried basil
Salt and pepper to taste
12 oven-ready lasagne noodles
1 cup mozzarella cheese
2 tbsp butter
2 tbsp flour
1¼ cups warm milk
1 cup shredded swiss/gruyere cheese
¼ cup shredded parmesan cheese
Instructions
For the filling: Heat the olive oil over medium heat in a skillet, then add the onion and cook for 7 minutes.
Add the garlic and stir.
Add the ground beef and stir and cook until browned.
Add the basil, salt and pepper and stir.
Add the broth, tomatoes, and tomato paste and stir.
For the béchamel: Melt the butter in a saucepan over medium heat, then add the flour and stir until wet. Add the milk and continue to whisk until bubbles begin to form. Turn off the heat, then stir in the swiss and Parmesan cheese until melted.
Preheat the oven to 350 degrees F, add a small amount of meat sauce to a 9x13 inch baking dish and layer the lasagne in the following order: noodles, meat sauce, béchamel, repeat. In the end, top with mozzarella cheese.
Bake in the oven for 30-40 minutes, until slightly brown on the top.
Makes 1 9x13 dish