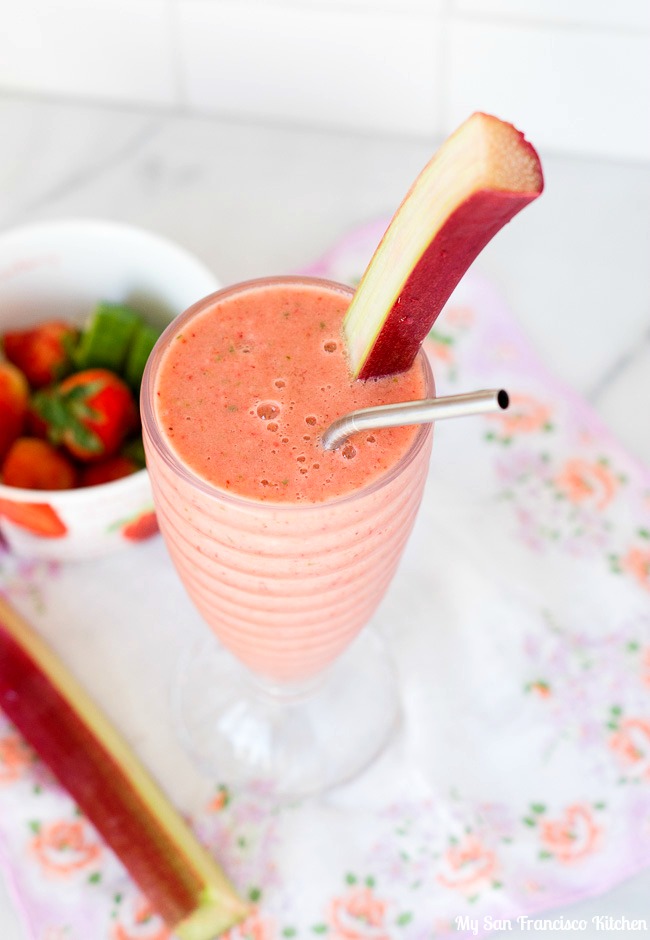 Hi everyone! We are back from our vacation in Germany. Four weeks seems like a long time, but it went by really fast. It does, however, feel like it has been forever since I have had time to work on my blog! I've missed you.
I am starting back easy with this strawberry cucumber rhubarb smoothie – healthy and perfectly refreshing for the summertime. Normally smoothies can be a little too sweet for me, so I love this strawberry cucumber rhubarb smoothie recipe because the chopped rhubarb adds a slightly tart flavor to it. You can add more strawberries or orange juice to increase the sweetness of this strawberry cucumber rhubarb smoothie. 
Since I have been away, Leila started walking! She is a pro now. New challenges like locking doors and now leaving pots on the stove have quickly come up. Never a dull moment! It is so much fun watching her grow into a beautiful little girl.
During our vacation, I worked out less than what I can count on one hand, so I am happy to have my gym back. Unfortunately, I am really out of shape coming back from such a long vacation. I also gained 10 pounds from eating so much delicious German food over there….yikes! Oh well, it was worth it.
Hope you enjoy this smoothie recipe 🙂 Until next time…
p.s. I bought these stainless steel straws and LOVE them. No more wasteful plastic straws!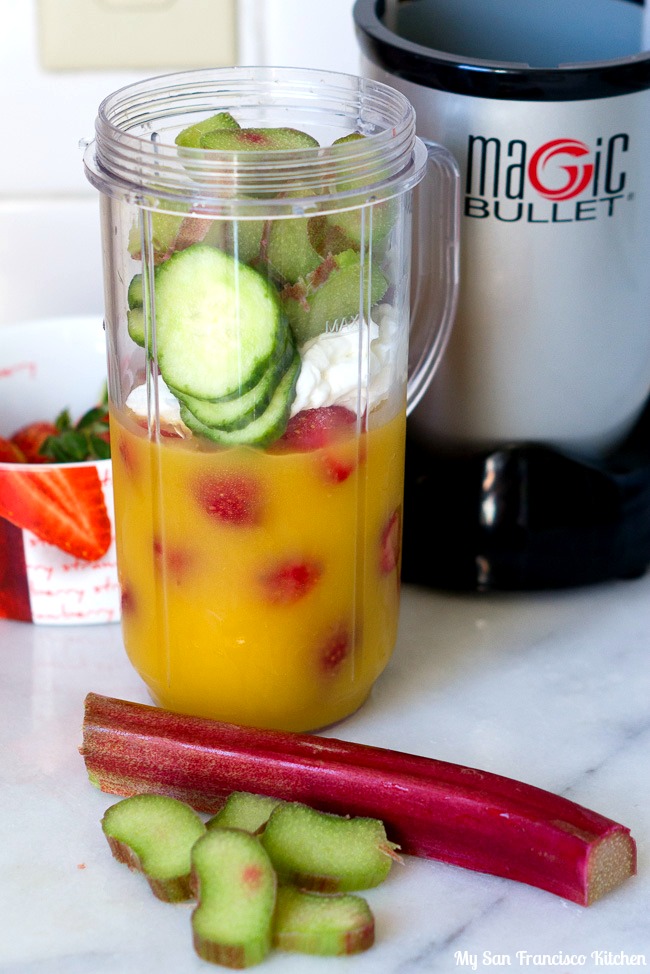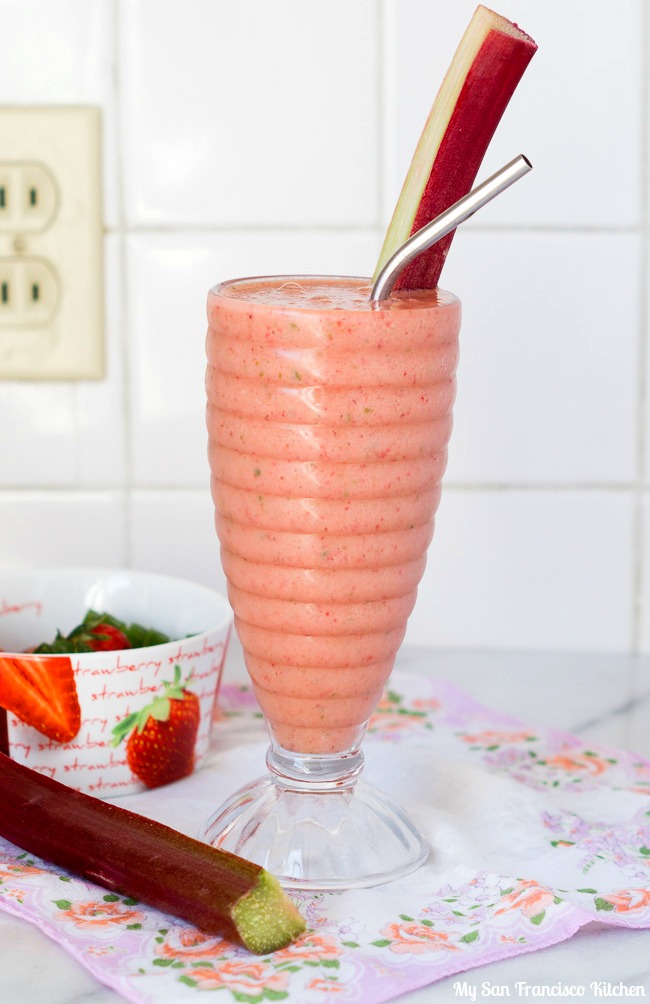 Strawberry Cucumber Rhubarb Smoothie
Ingredients
½ cup chopped rhubarb
1 cup frozen strawberries
½ cup chopped cucumber
1 cup orange juice
½ cup plain yogurt
Instructions
Add all ingredients to a blender and blend well.
Makes 2 smoothies