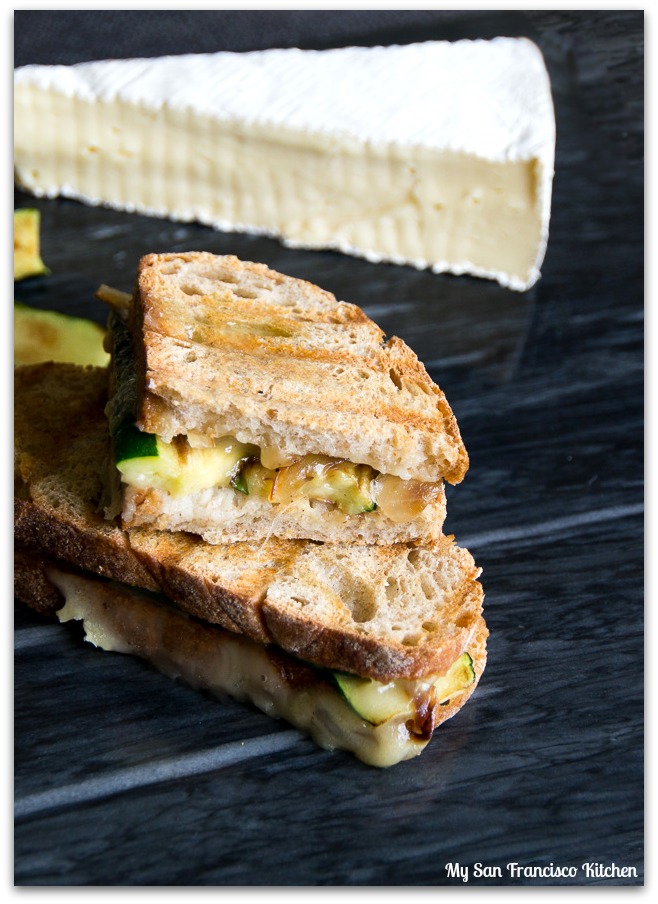 During my training, I discovered an adorable café with the most creative sandwiches. I ended my time there last week, and so I will not be going there for my lunch anymore. After only a few days since my last day, I was already craving their special sandwiches. I found myself buying the ingredients to make a copycat sandwich from their menu at home: zucchini, Brie, and onions. When I first saw this sandwich on their menu, I was skeptical at two things: 1) I rarely eat vegetarian sandwiches and 2) zucchini in a sandwich?? As it turned out, I loved it! The combination of flavors was brilliant. The zucchini flavor was overpowered by the caramelized onions, and of course the soft, melted Brie cheese tied everything together. I found that drizzling some olive oil on the bread slices before heating in an indoor grill or panini press added some extra flavor, too. You have to try this sandwich….it is so good.
This weekend my parents came up to San Francisco to visit, and we had a blast biking around the city. I was worried the weather would be cold and foggy (which it was most of the time), but they actually appreciated it because in socal it is hot hot hot! At the end of the weekend, there were still places we wanted to go and restaurants we wanted to try, but as usual there was not enough time!
Do you ever get stuck in a workout routine? I realized I have been doing a lot of cardio lately, but no strength training. Yesterday I went to the gym and only lifted weights, so today my body is hurting all over :/ I am thinking of maybe alternating cardio days with strength training days to add more balance and build more muscle. What is your workout routine like?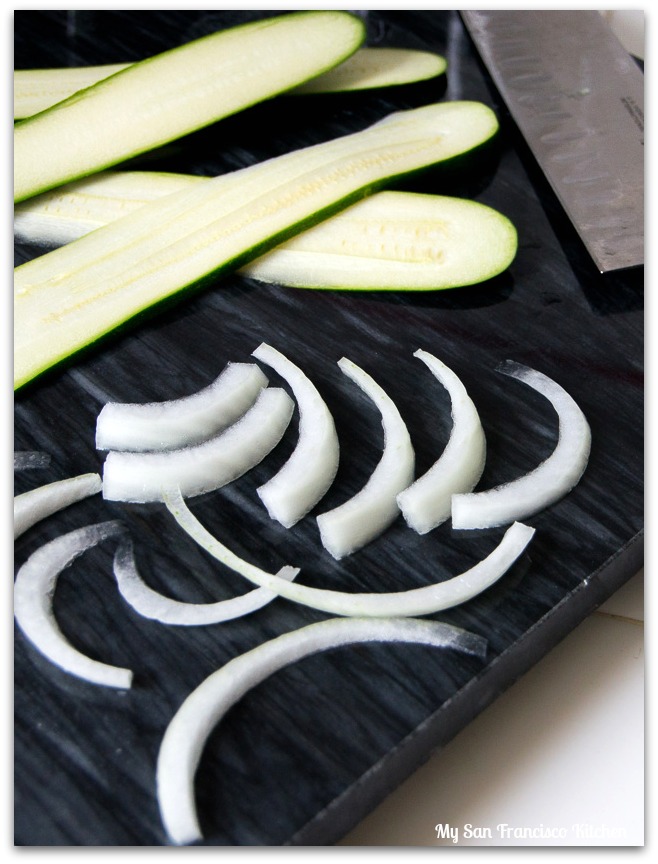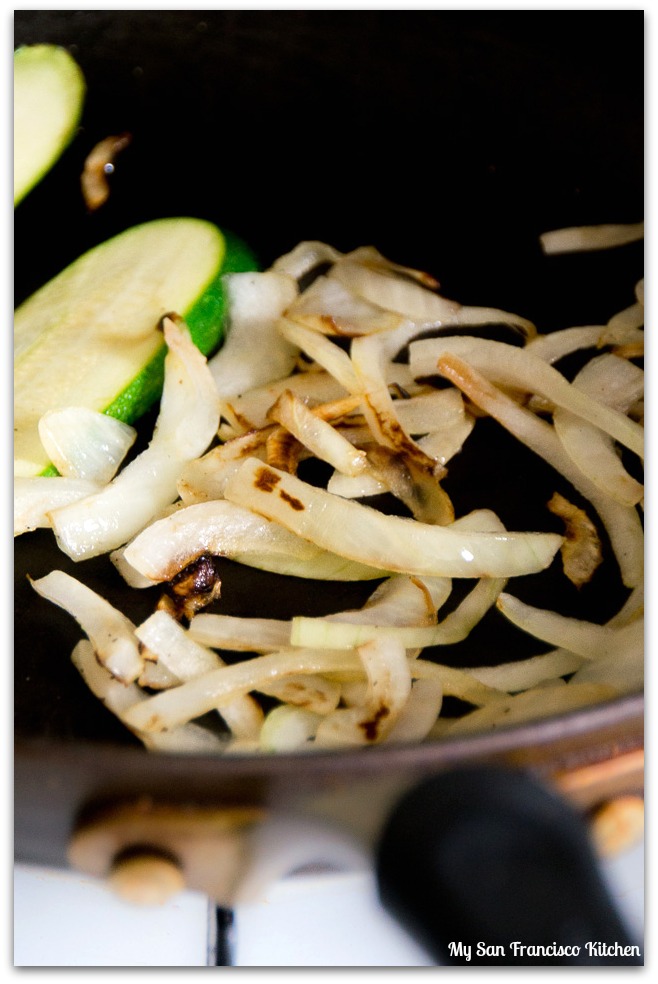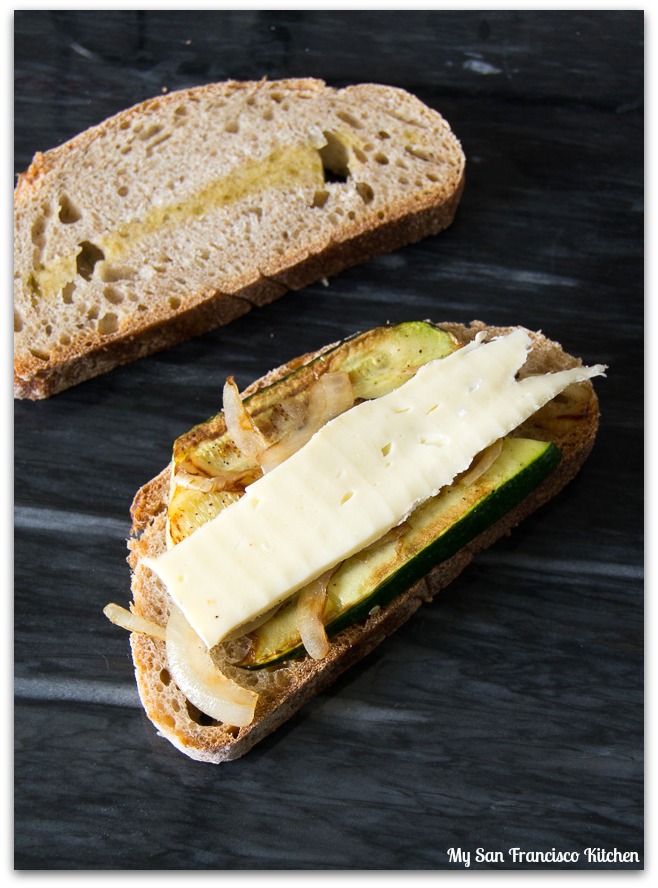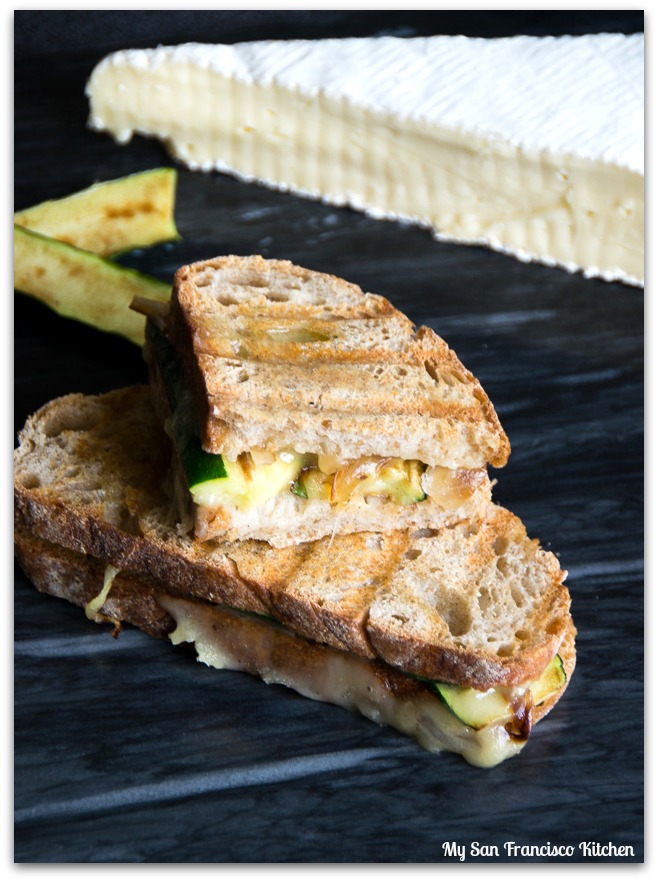 Zucchini, Brie & Caramelized Onion Panini
Ingredients
4 slices whole wheat sourdough bread
2 slices Brie cheese
1 zucchini
½ small onion, thinly sliced
1 tbsp olive oil
Pepper
Instructions
Preheat an indoor grill (if you don't have an indoor grill or panini press, heat a skillet over medium heat).
Heat the oil in a skillet on medium-low.
Slice the zucchini in half, then longwise into thin strips.
Cook the zucchini and onions in the skillet for about 5 minutes, until tender.
Add more olive oil to the bread slices if desired, then top two slices with the zucchini, onions and Brie. Sprinkle with a little pepper, and close using the other two slices and press together firmly.
Place onto the grill or panini press and close. Cook until crisp, about 4 minutes. Alternatively, you can place onto a skillet and place another skillet on top of the sandwich, cooking each side for a few minutes until crisp and Brie is melted.
Makes 2 sandwiches