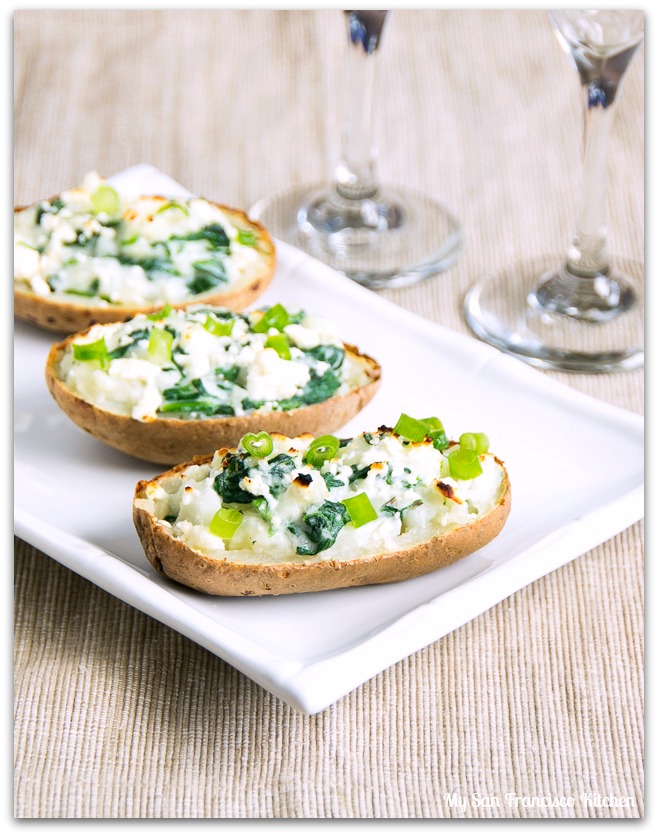 This twice baked spinach potatoes recipe is a result of having a large bag of potatoes in my kitchen and wanting to use them for something a little non-traditional… I found this recipe in Cooking Light magazine, and luckily had some extra spinach in my refrigerator too! These potatoes are baked in the oven for an hour, then carved out to create shells. The scooped-out potatoes are used to make a mashed, creamy, spinach filling. Then, the potatoes are baked once more time for about 15 minutes and topped with fresh chives. These make a great appetizer or side dish!
First, wash your potatoes and dry them well. I like to eat the skins, but only after scrubbing the potatoes very clean.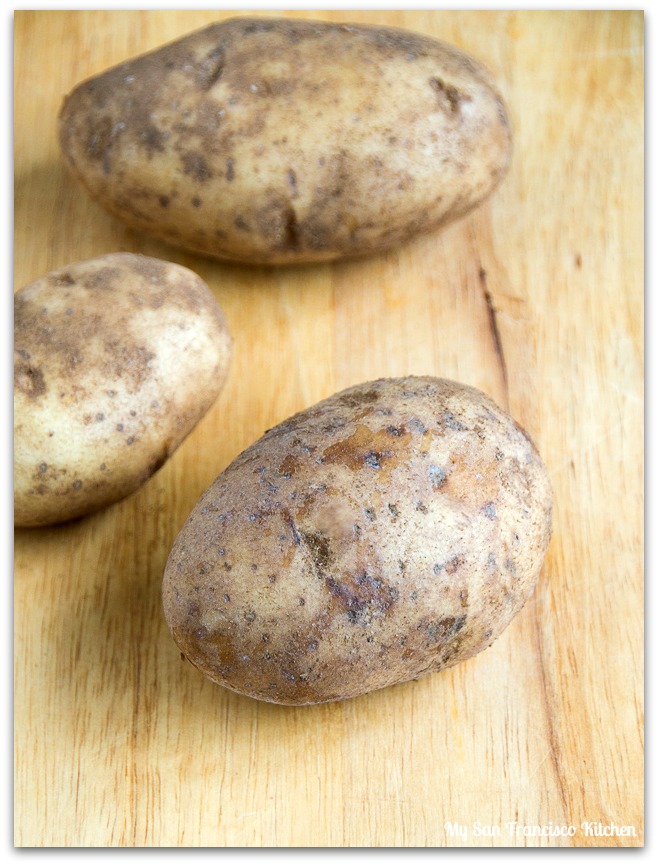 Bake the potatoes for about 1 hour and 15 minutes. Meanwhile, cook the spinach in a tiny bit of water, just until wilted.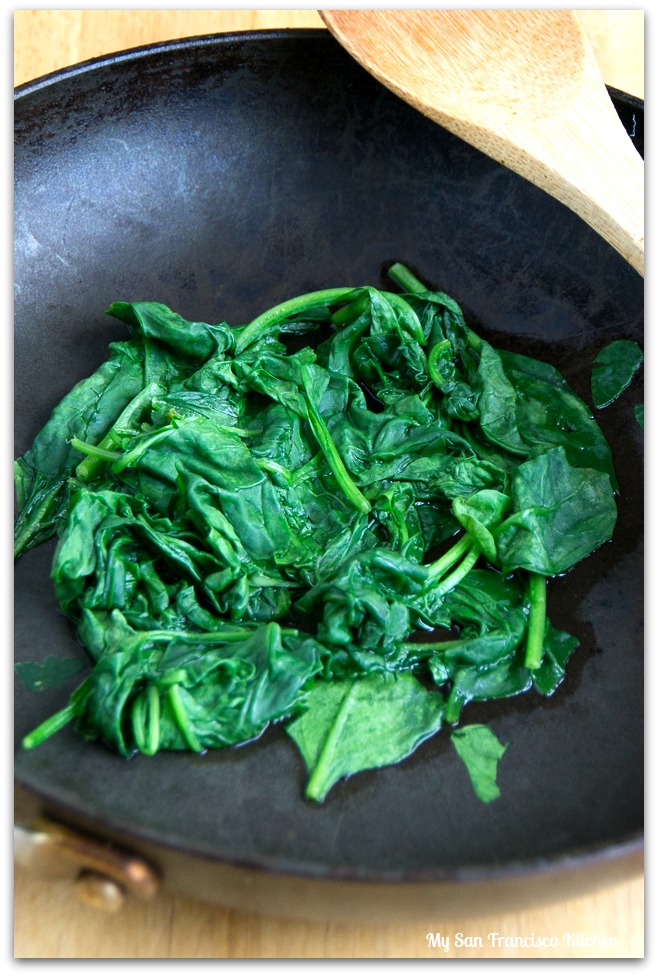 Once the potatoes are baked, slice in half and carve out the insides. Mix with the spinach and other ingredients before refilling the potato shells.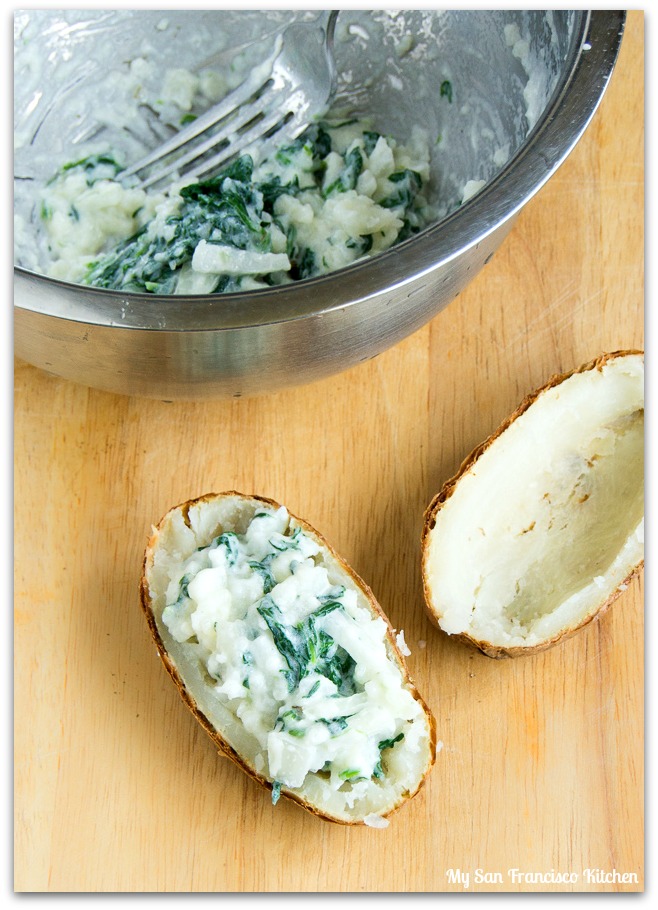 Top with feta cheese and bake for 15 minutes.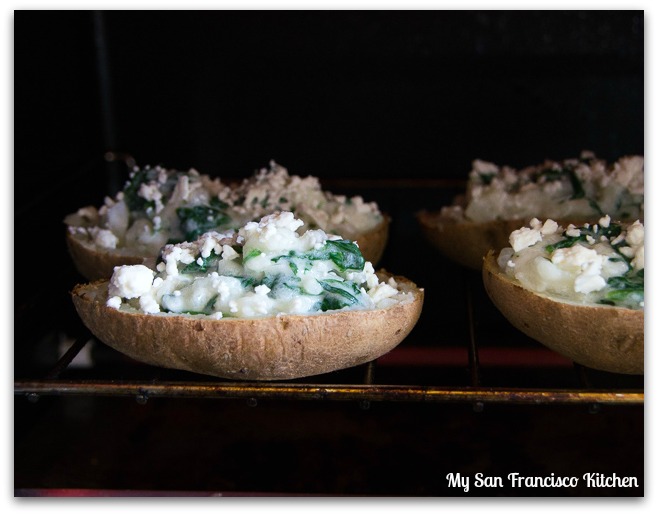 Twice Baked Spinach Potatoes
Ingredients
2 large baking potatoes
¼ cup milk
¼ cup light cream cheese
1 cup uncooked spinach (~1/2 cup cooked and drained)
2 tbsp finely chopped onion
¼ tsp salt
¼ tsp black pepper
½ cup feta cheese
Sliced green onions for garnish
Instructions
Preheat oven to 400 degrees F.
Wash and dry potatoes well.
Pierce potatoes with a fork, and bake at 400° for 1 hour and 15 minutes or until tender. Cool.
Add the spinach and 1 tbsp water to a skillet and cook over medium heat until spinach is wilted. Remove from heat and set aside.
Cut each potato in half lengthwise; scoop out pulp, leaving a ¼-inch-thick shell.
Mash pulp with a potato masher and combine with milk and cream cheese in a large bowl.
Add onion, salt, pepper, and spinach; stir well.
Spoon potato mixture into shells; sprinkle each half with 2 tbsp feta cheese.
Bake at 400 degrees F for 15 minutes or until thoroughly heated.
Garnish with green onions, if desired.
Makes 4
Recipe adapted from Cooking Light Magazine, Twice-Baked Spinach Potatoes, October 1998. See full recipe
here
.