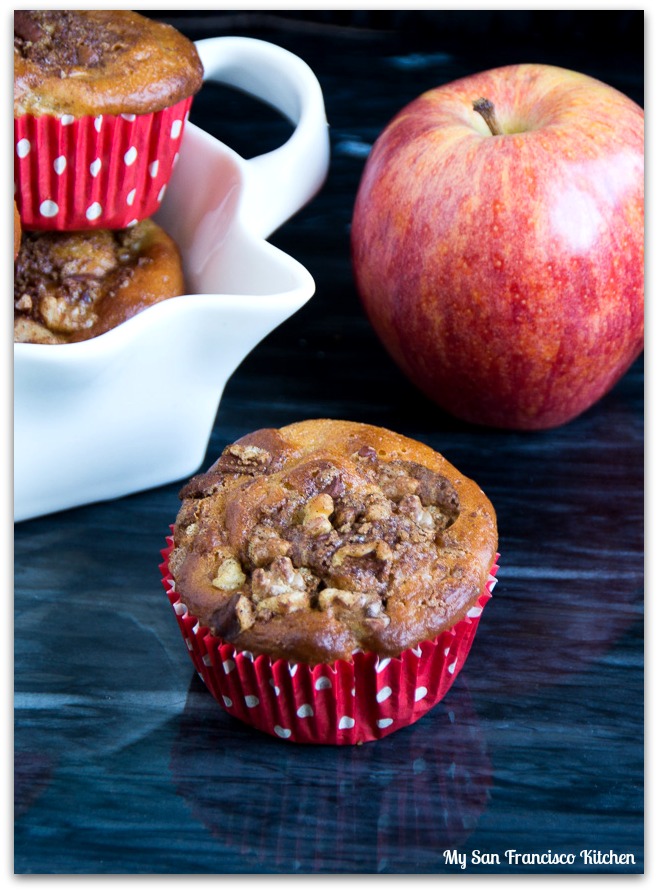 Where have I been this past week? Working 12 hour shifts -> Santa Barbara <3 -> Los Angeles for Fabi's Tri -> Visiting family -> Driving back to SF -> Back to work! Fabi and I drove down to Santa Barbara on the way to his triathlon in Malibu and stopped to eat lunch at one of our favorite restaurants, The Boathouse…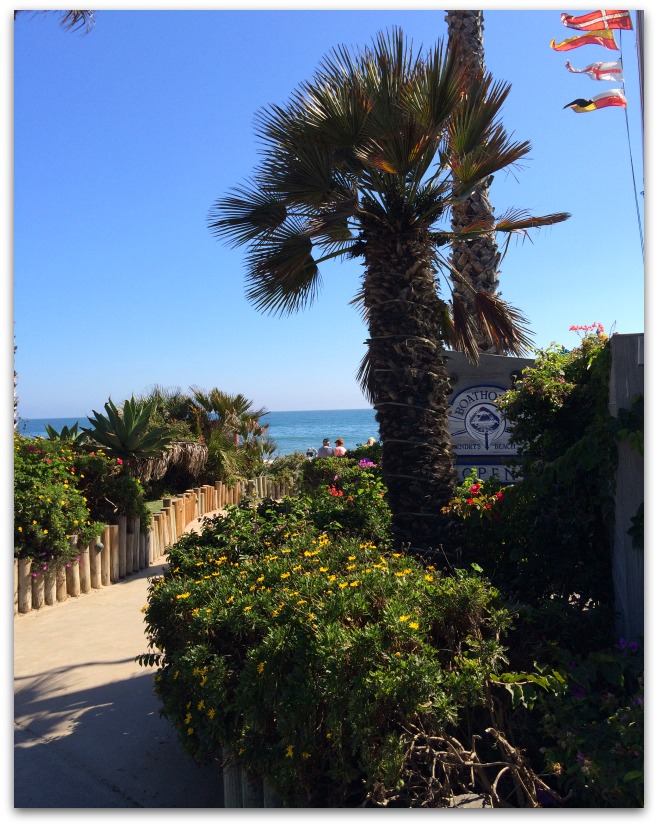 The Boathouse is a great little spot right on the beach. I still remember it like yesterday how Fabi proposed to me on the beach there! It was so great to visit this special place and have a bit to eat on our way to LA. It was a perfect day, and many people were on the beach and swimming in the ocean, enjoying the sun. Oh Santa Barbara, how I miss you!
Today was the first day I had time to get back in my kitchen and bake. With the Fall season quickly approaching, I was in the mood to bake an apple treat: apple streusel muffins. Zulka had sent me their new Brown Pure Cane Sugar to test, so I thought this apple muffin would be the perfect recipe to try it in. Zulka is a line of unrefined, non-GMO cane sugars that are harvested using sustainable practices, preserving the fresh, natural flavor of the sugar cane plant. The new Brown Pure Cane Sugar is really good, and makes a mean streusel 😉
For the streusel, I mixed chopped walnuts, pecans, cinnamon and brown sugar. I didn't use butter to keep it light. The streusel turned out sweet and crunchy, without the extra calories! I used Ellie's Apple Muffin recipe as a start, and changed just a few things. I used yogurt instead of apple sauce (otherwise I think it makes the muffins too sweet), and a little less sugar.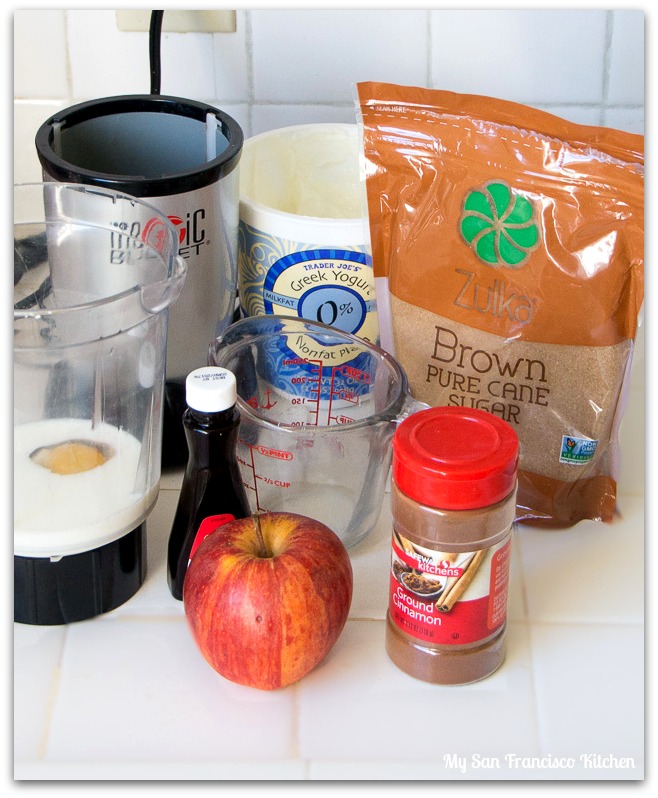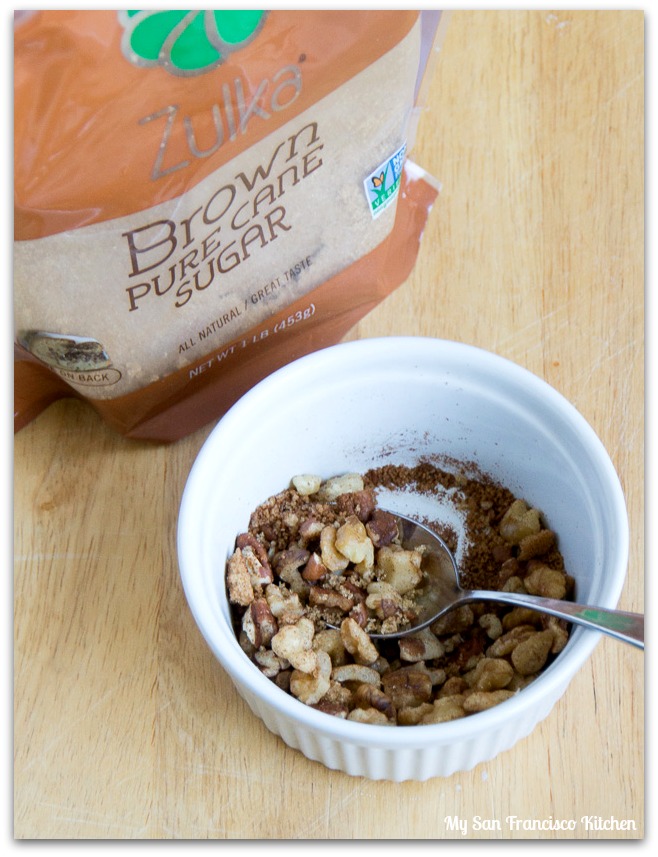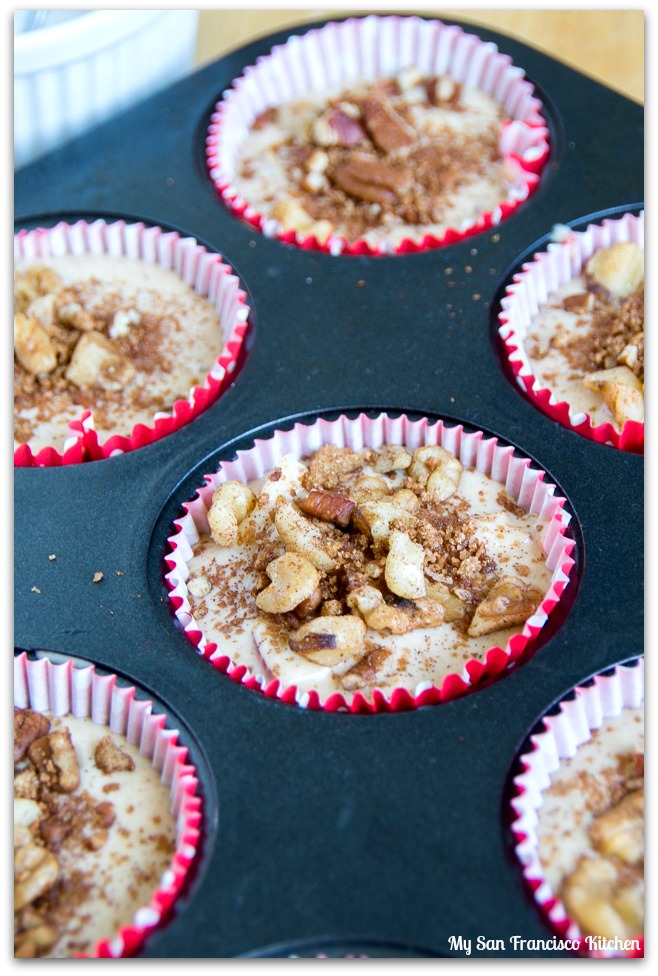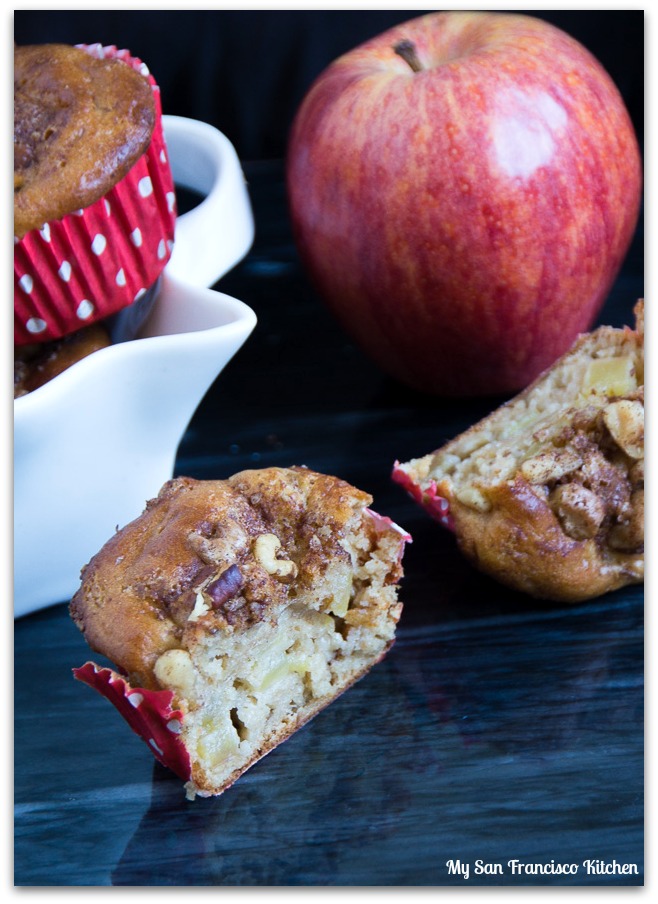 Apple Streusel Muffins
Ingredients
¼ cup chopped pecans
2 tbsp chopped walnuts
⅔ cup plus 2 tablespoons packed brown sugar
½ tsp ground cinnamon
1 cup all-purpose flour
1 cup whole wheat flour
1 tsp baking soda
¼ tsp salt
¼ cup canola oil
2 large eggs
1 cup plain Greek yogurt
1 tsp vanilla extract
¾ cup low-fat buttermilk
1 Gala apple, peeled, cored and chopped
Instructions
Preheat oven to 400 degrees F and line a muffin pan with paper liners.
In a small bowl, combine the nuts, 2 tbsp brown sugar and cinnamon. Set aside.
Add the remaining ingredients, except the apples, to a bowl/blender and mix very well.
Stir in the apples.
Transfer the batter to the muffin pan, filling each mold ¾ full.
Top with the streusel.
Bake for 25 minutes, then remove from the oven and let cool 10 minutes.
Remove from the muffin pan and cool 10 minutes more before serving.
Makes 12 muffins
Recipe adapted from Food Network, Ellie Krieger's Apple Muffins, 2005.