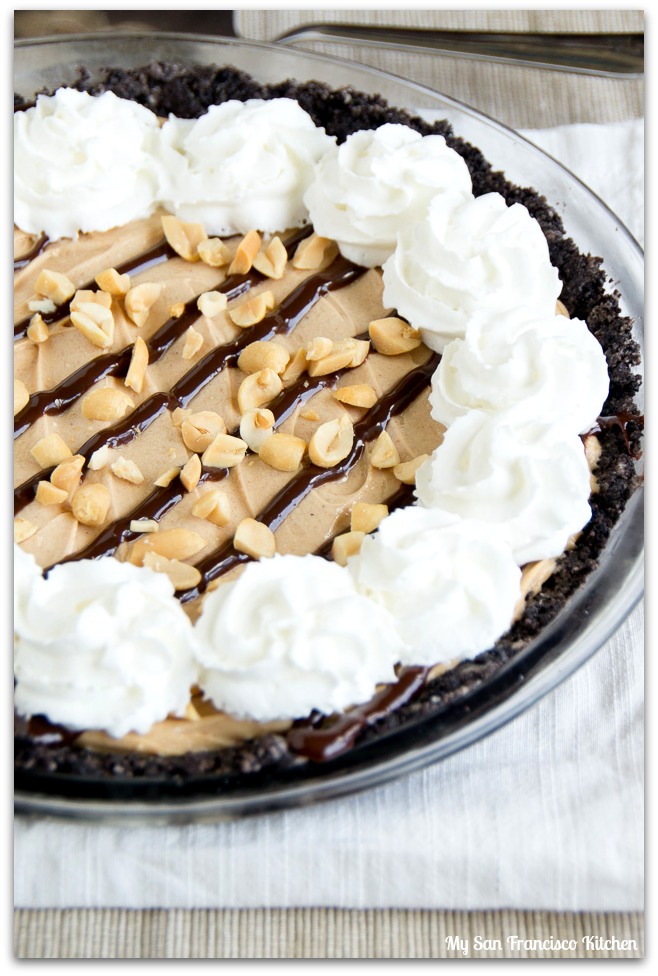 It's Sunday and I have a special treat for you today: The BEST peanut butter pie I have ever had! This recipe is so light and creamy. I must warn that this peanut butter pie recipe is not diet-friendly…I spent many additional hours at the gym this week trying to justify how much of it I ate!
Did I lose you yet? Good. Because it is so worth the calories! Come on, you have to live a little sometimes 😉
This peanut butter pie is really easy to make – no baking required. The crust is made with crushed Oreo® cookies and butter, pressed firmly into a pie plate. The filling is made with creamy peanut butter, confectioners' sugar and heavy whipping cream. I add all of the filling ingredients to a blender because this whips up the heavy cream into a smooth, light filling quickly. The pie is then frozen for at least 2 hours and topped with chocolate syrup, crushed peanuts and whipped cream just before serving. Make sure the set the pie out 1-2 hours before serving, so it reaches the right texture and consistency. It should be soft and creamy at the time of serving.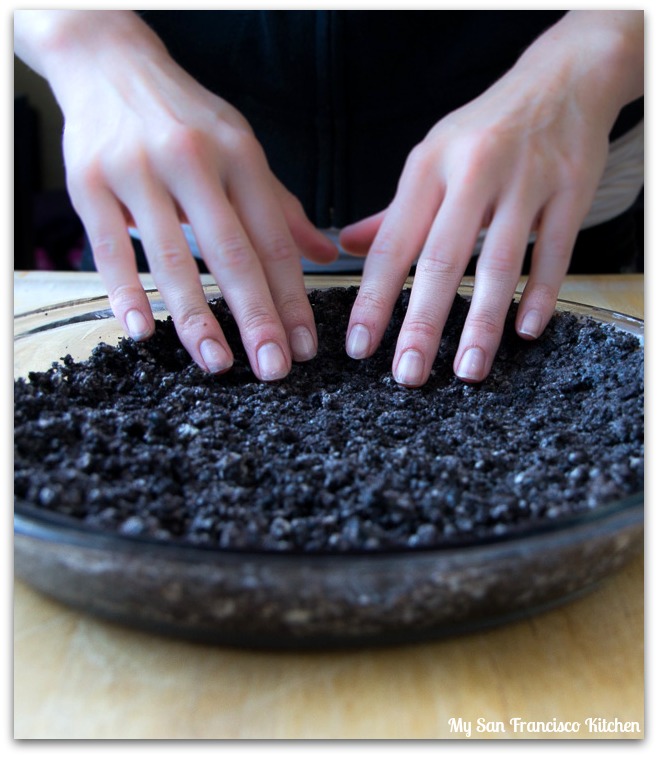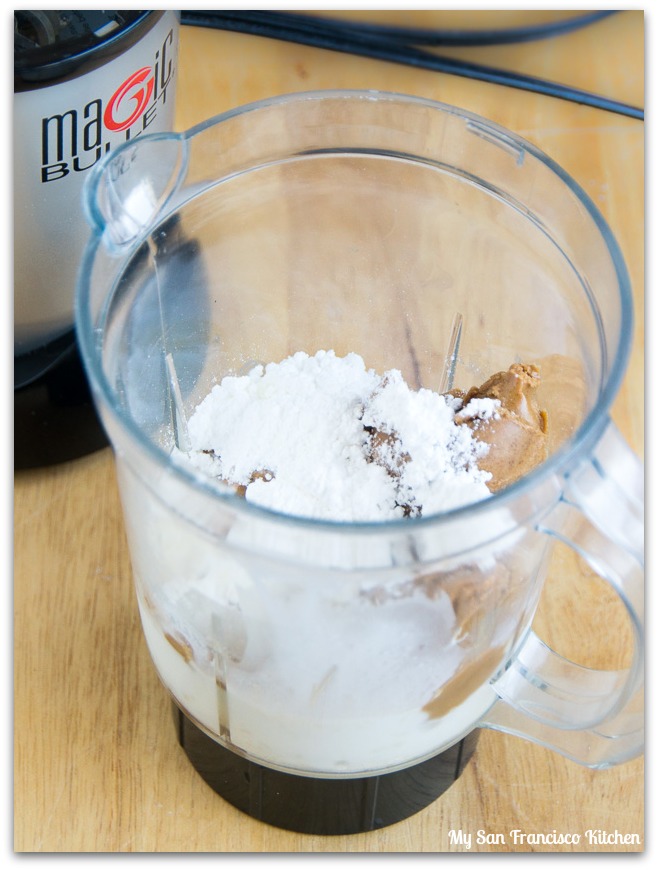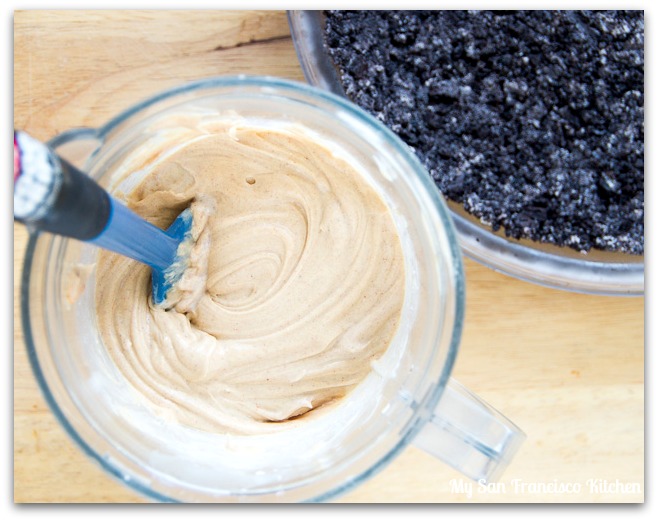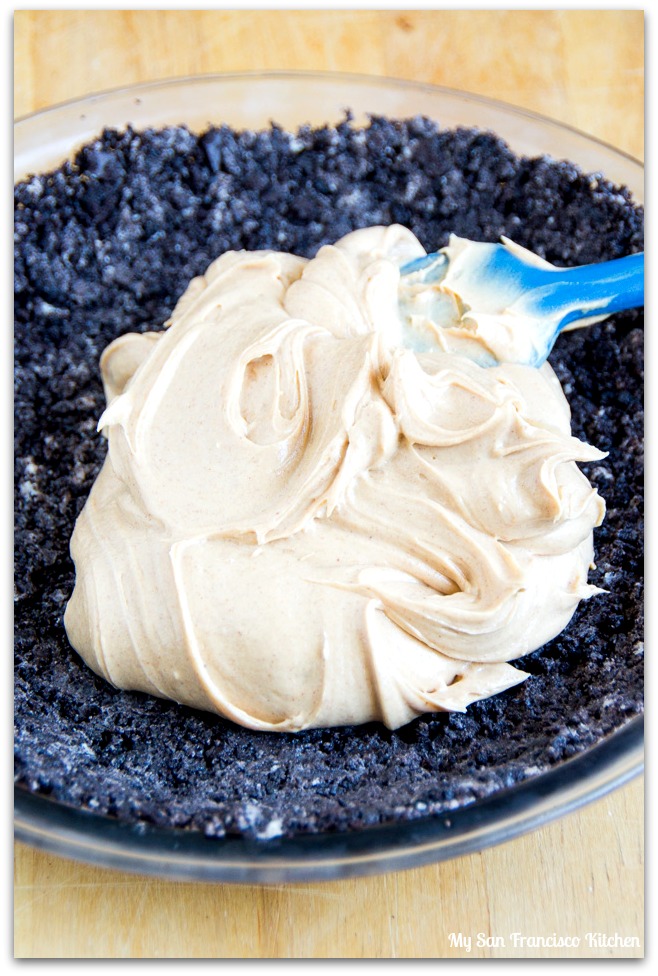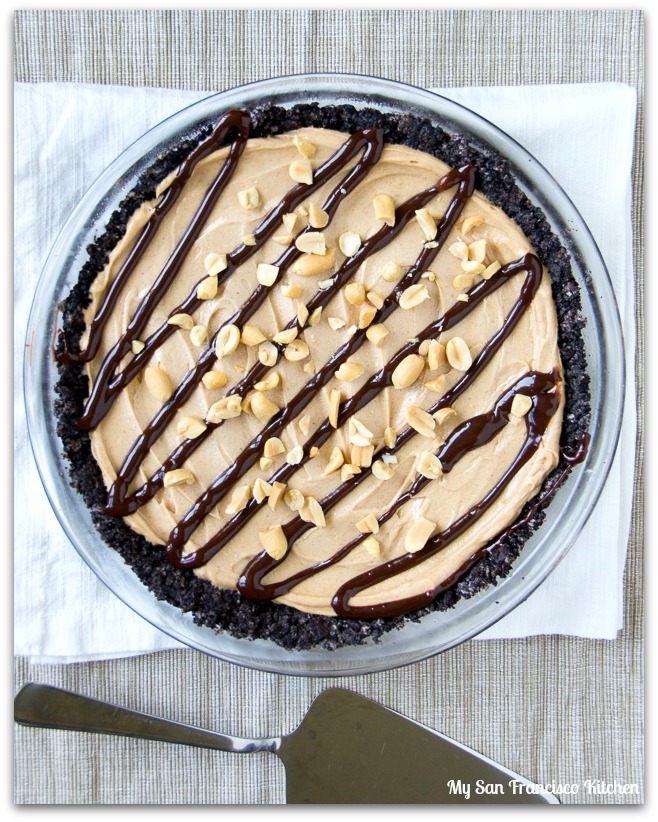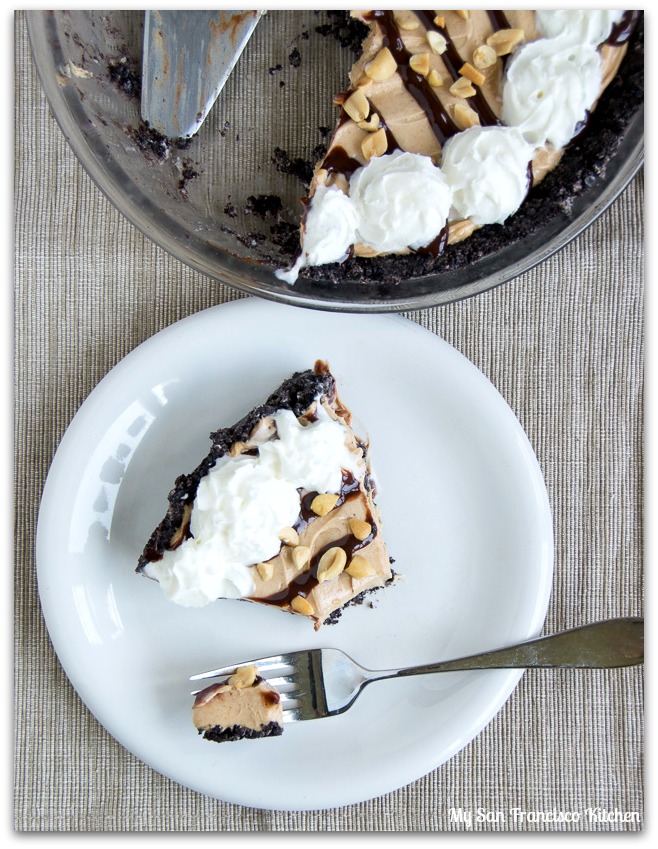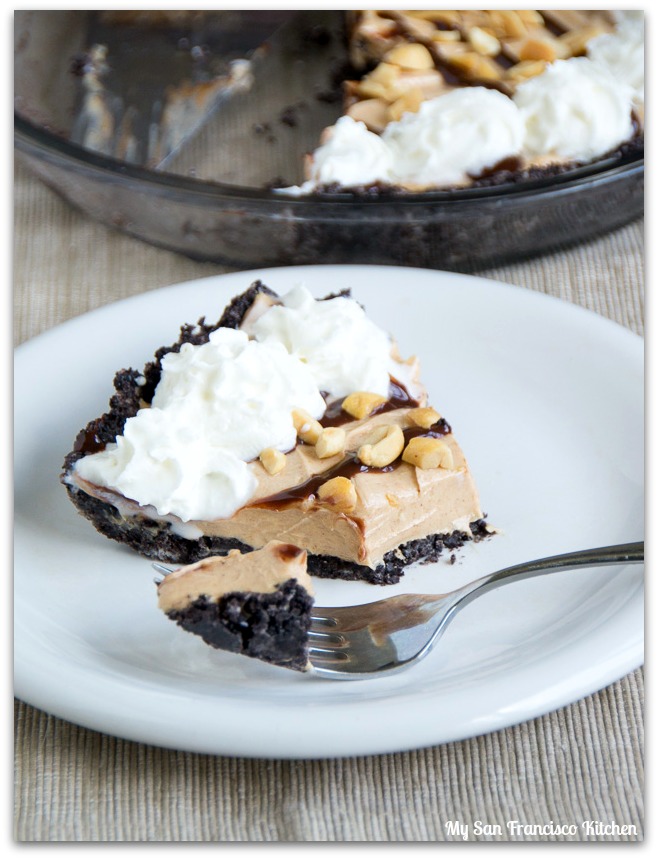 It is nice to finally have a weekend off, I feel like I have been working every weekend for the past 2 months. I am working as a relief pharmacist right now, covering open shifts all over the Bay Area. It has been interesting going to different areas and meeting new people all of the time.
Next weekend is Fabi's Triathlon, so I have been trying to train with him. I emphasize the word trying. When we go swimming together, he does twice as many laps as I do. Last night he wanted to bike 24 miles, and I only made it to 6 before getting bored of it and wanting to do something else…pathetic, I know. I admire him for his dedication and hard work – he is going to do great!
The Best Peanut Butter Pie
Ingredients
Crust
18 Oreo® cookies
3 tbsp butter, melted
Filling
1 cup creamy peanut butter, at room temperature
6 ounces cream cheese, at room temperature
¾ cup confectioners' sugar
1 cup heavy whipping cream
1 tsp vanilla extract
Topping
½ cup chopped peanuts
Chocolate syrup
Whipped cream
Instructions
Add the Oreo cookies to a food processor and pulse until you get fine crumbs (can also crush in a bag using a rolling pin).
Add the cookie crumbs and melted butter to a 9-inch pie plate and mix with a fork until evenly wet.
Press with your hands firmly into the pie plate, forming an even crust. Set in the freezer until ready to use.
Add the peanut butter, cream cheese, confectioners' sugar, whipped cream and vanilla to a blender blend for 1 minute or until smooth and fluffy. If using an electric mixer or stand mixer, whip the cream separately and fold into the peanut butter mixture.
Transfer the filling into the pie shell and freeze for at least 2 hours.
Set out to thaw for 2 hours before serving, and top with peanuts, chocolate syrup and whipped cream.
Makes 1 9-inch pie