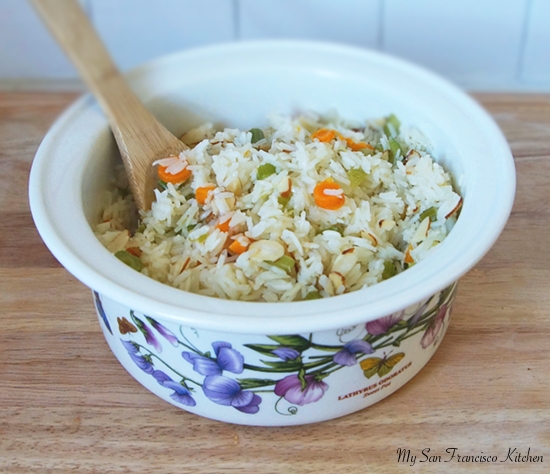 Rice doesn't have to be boring! I love experimenting with new rice recipes. I have to admit that sometimes the already boxed flavored rice packages are faster and easier, but nothing beats a homemade rice recipe. This rice recipe incorporates carrots, celery, garlic and sliced almonds. Just fry with a little olive oil and then bake in the oven and you have a perfect side dish for your dinner!
Since I promised pics from our honeymoon, here is one of my favorite beaches in Maui where we took windsurfing lessons!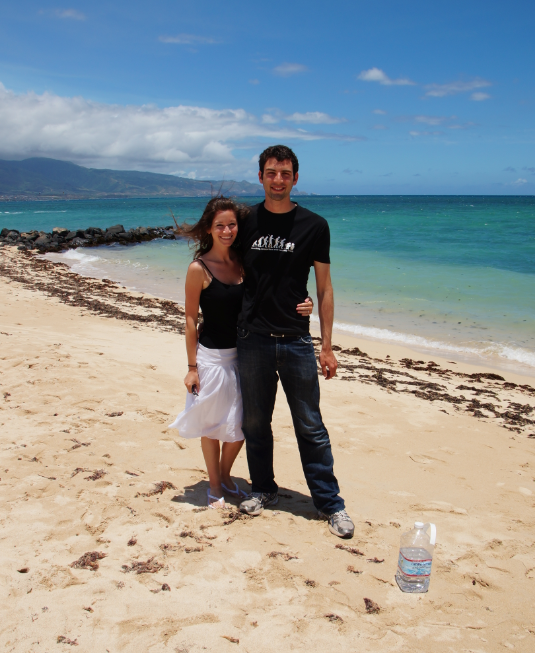 Carrot & Celery Rice with Sliced Almonds
Ingredients
¼ cup olive oil
¼ cup diced yellow onion
½ cup diced carrots
¼ cup diced celery
1 clove garlic, minced
2 cups long-grain white rice
1 tsp salt
1 tsp white pepper
3 cups chicken broth
½ cup sliced almonds
Instructions
Preheat oven to 350 degrees F.
Place a medium pot over medium-high heat and add the olive oil.
Add the onions, carrots and celery, stirring occasionally until the onions are translucent (about 5 minutes).
Add the garlic and saute until it starts to brown.
Add the rice to the pan and toast about 5 minutes.
Season with the salt and white pepper.
Add the chicken broth and bring to a boil. Stir well.
Transfer the rice to an ovenproof baker with cover and place in the oven.
Bake covered for 25 minutes.
Remove from the oven and let stand for 5 minutes.
Fold the almonds into the rice and fluff well.
Makes 5 cups
See this recipe on weekend potluck!
This post is sponsored by: