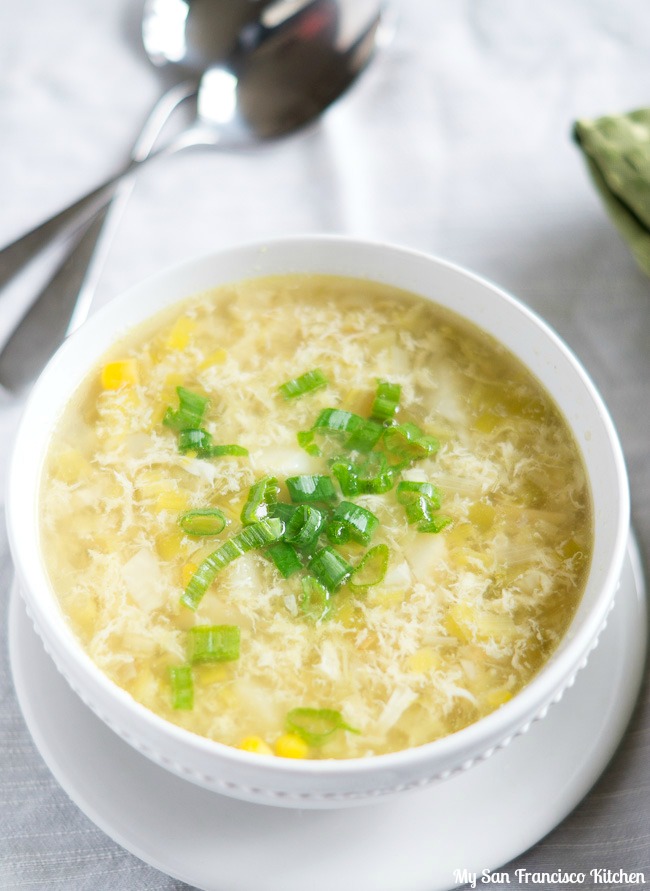 Have you used celery root to make soup before? If not, you are in for a treat. I admit I never heard of celery root until my husband and I were grocery shopping and he got really excited after seeing one. He told me they are used frequently in German recipes, and taste amazing in soup. I couldn't wait to try it in this celery root soup recipe, since cooking with celery root was completely new for me!
It is true. Celery root makes soup broth taste amazing! It gives it so much flavor. Instead of making a simple celery root soup, I decided to combine it with a Chinese-style egg drop soup. The result: a celery root egg drop soup! Wow that is a mouthful. 
If you haven't seen it before, here is what celery root looks like: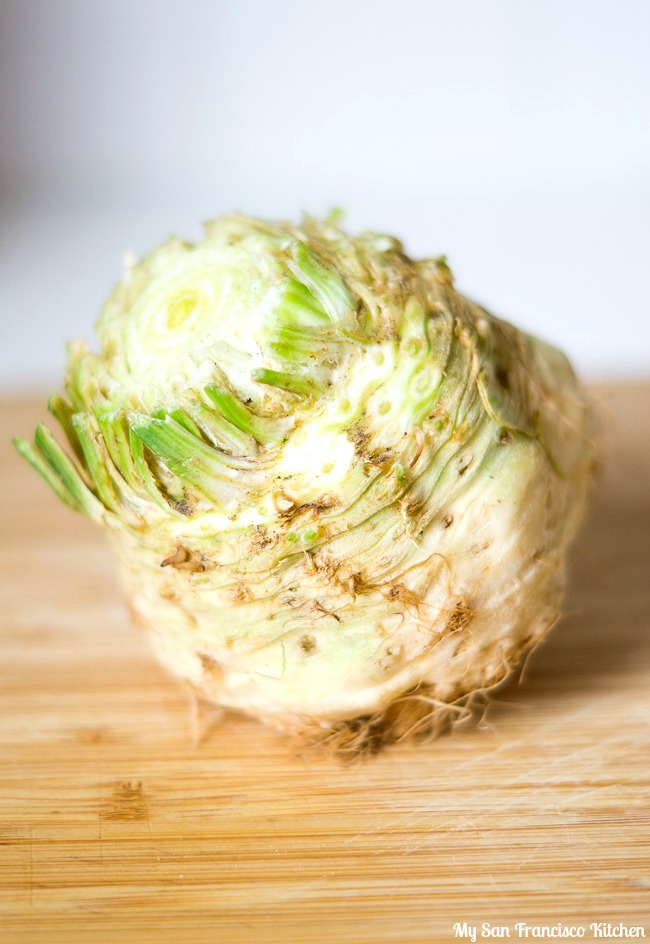 Celery root is hard on the outside, so before making your celery root soup you have to chop or peel off the hard outer edges, and then chop in smaller pieces so it cooks faster. I haven't tried using it with vegetable broth, but it probably tastes just as delicious. In this celery root soup, I also used thinly sliced and sautéed leek to give it more texture and flavor.
I'm curious how many of you have cooked with celery root before…am I the only one who never heard of it?
Things at home with Leila have been great. I am loving every day watching her learn and grow! She will be 9 months this week, and is already crawling and standing with excellent balance. The one thing we are waiting on is her teeth. She still doesn't have any! I'm not looking forward to the whole teething thing >.<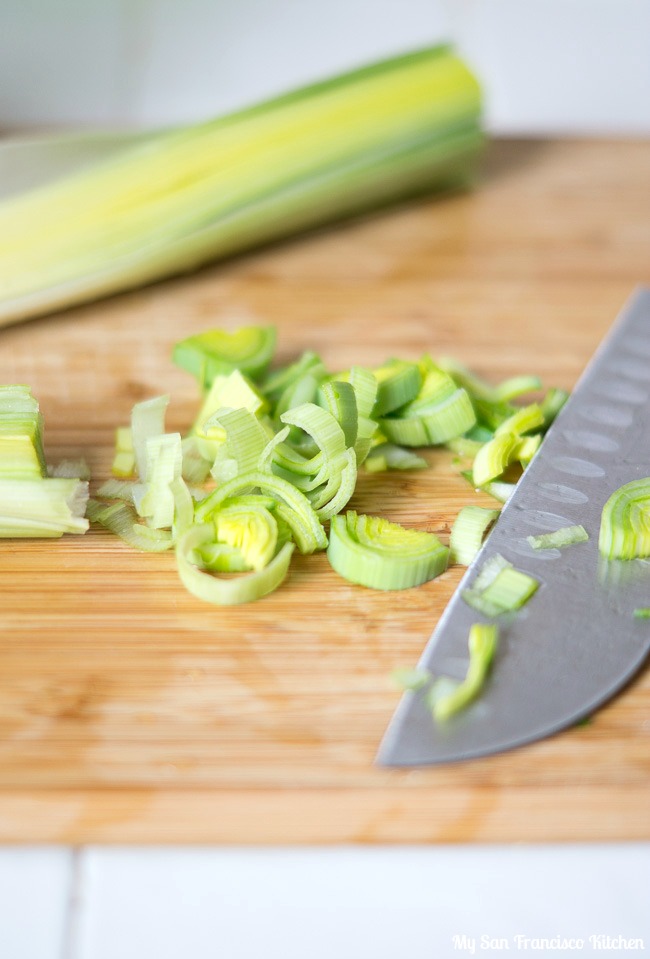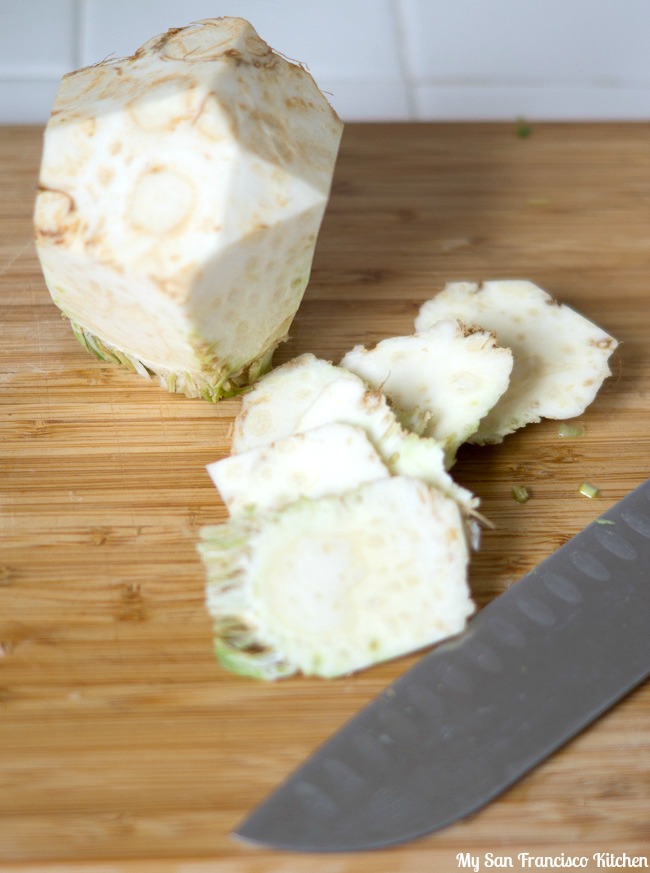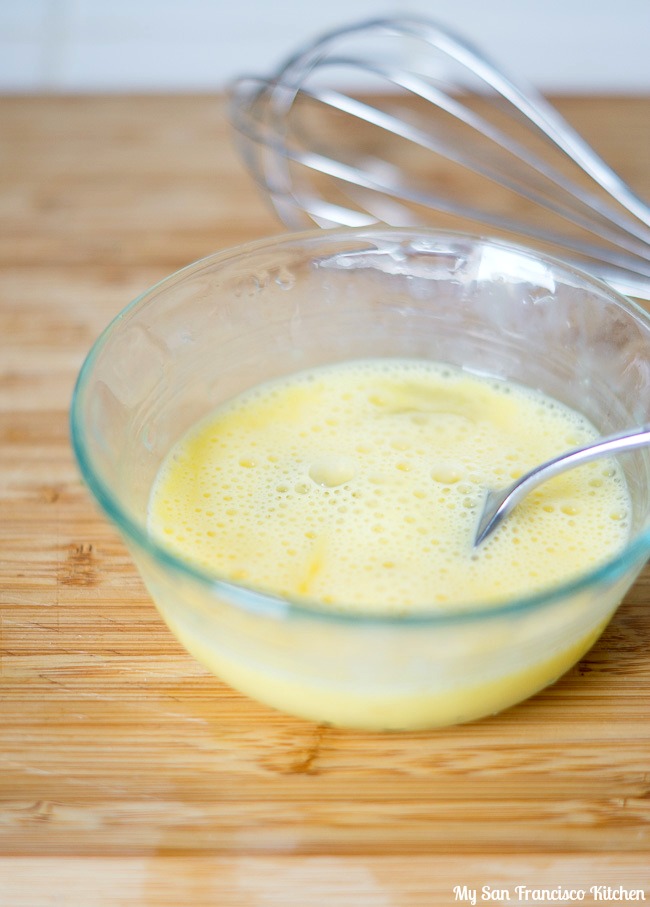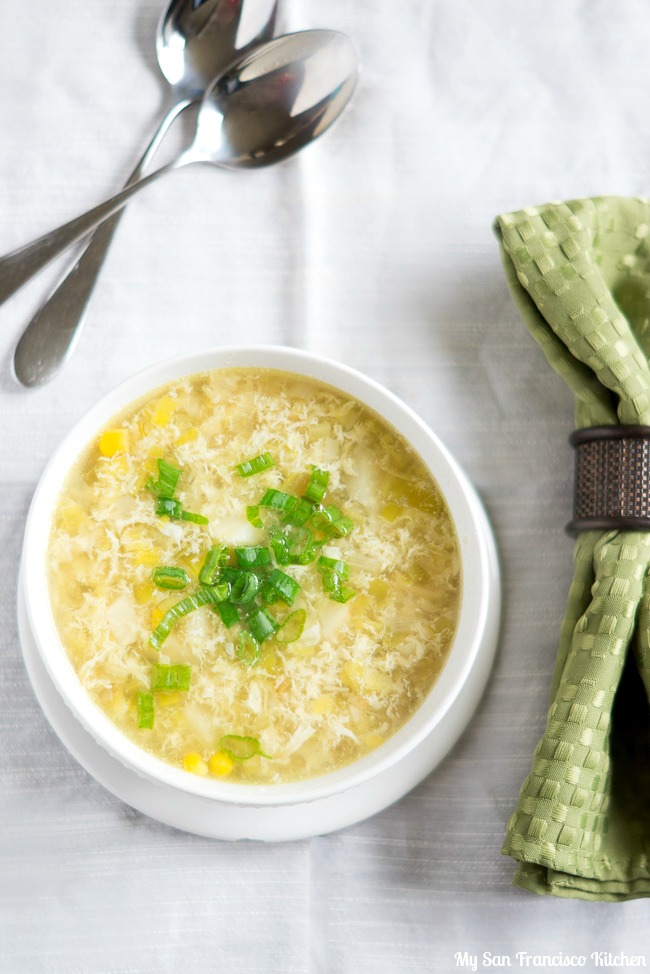 Celery Root Egg Drop Soup
Ingredients
2 tbsp olive oil
1 celery root, peeled and chopped
1 leek, thinly sliced
2 garlic cloves, peeled and chopped
3½ cups chicken broth
½ cup sweet corn
4 tbsp chopped green onion
2 eggs, beaten
½ tsp white pepper
Instructions
In a large pot, heat olive oil over medium heat.
Add the sliced leek and chopped garlic. Cook for 7 minutes while stirring occasionally.
Add the chopped celery root, chicken broth, and pepper. Bring to a boil and simmer for 20 minutes, until celery root pieces are soft.
Add the corn and stir.
While the soup is boiling, slowly pour in the eggs while stirring the soup in a circular motion with a whisk.
Remove from heat and top with green onions once ready to serve.
Makes 4 servings