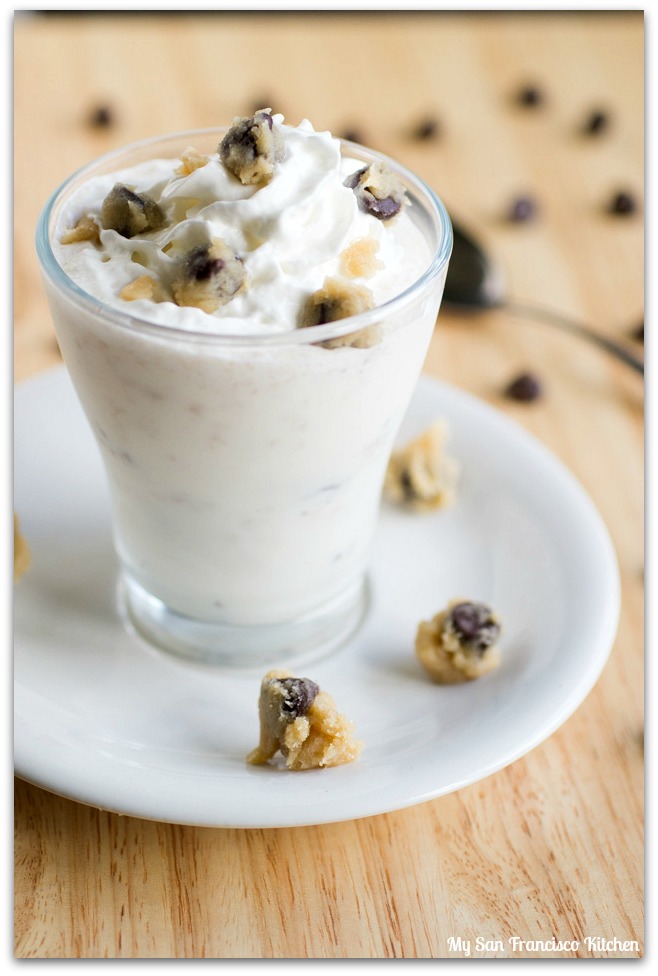 To help you get through those Monday blues, I have a special treat for you today – a cookie dough milkshake! Cookie dough ice cream used to be my favorite ice cream growing up. To cut some of the calories and fat, I used non-fat milk and light vanilla ice cream. For the cookie dough, it isn't healthy to eat raw eggs, so I made a mini batch of egg-free cookie dough. Now that the weather is getting warmer, a milkshake is a refreshing treat and just the thing to get you through your Monday.
What is your favorite milkshake flavor?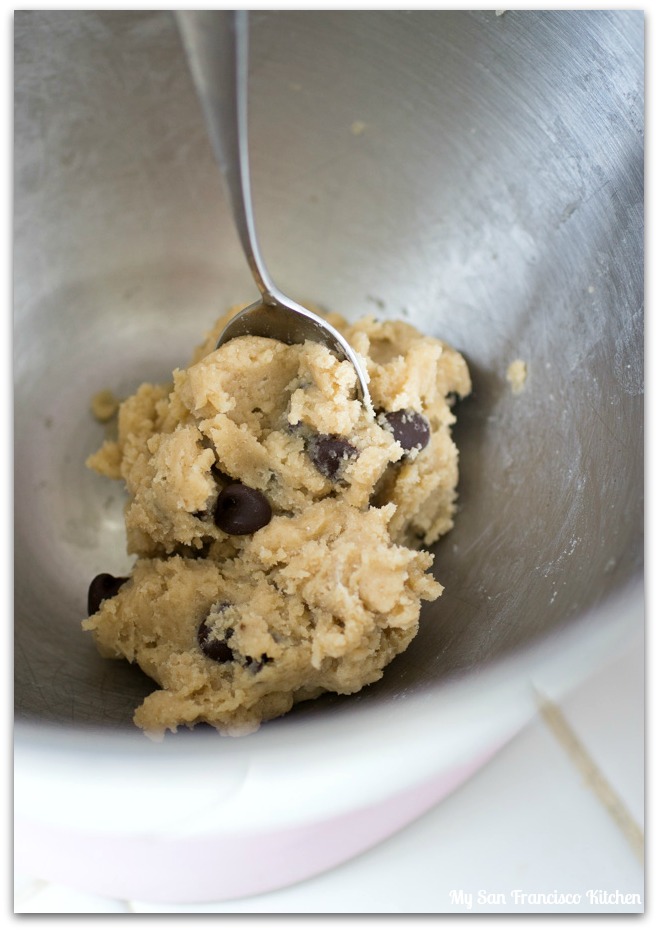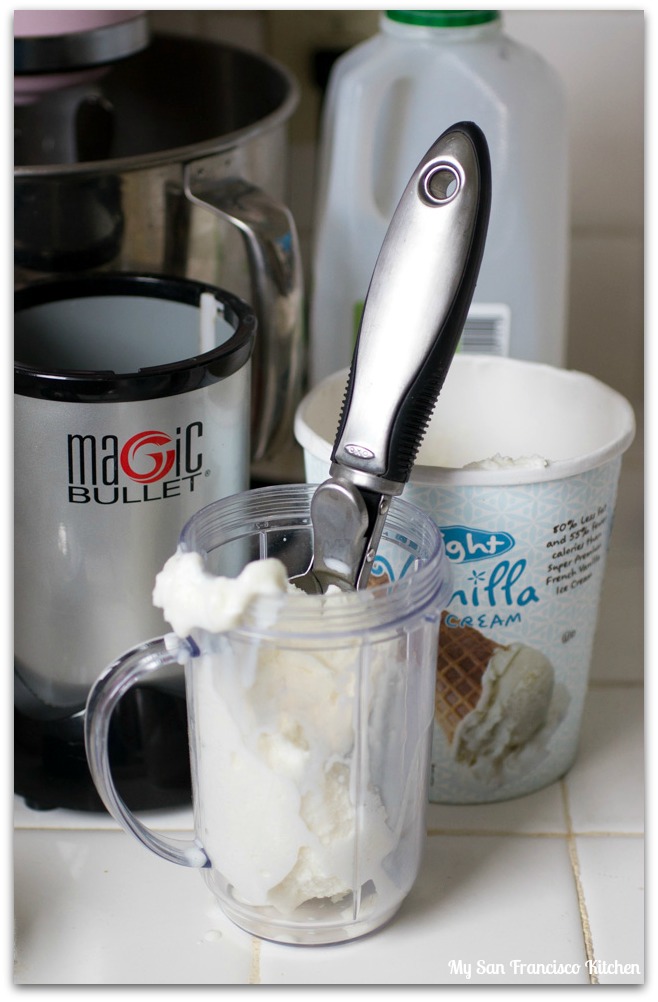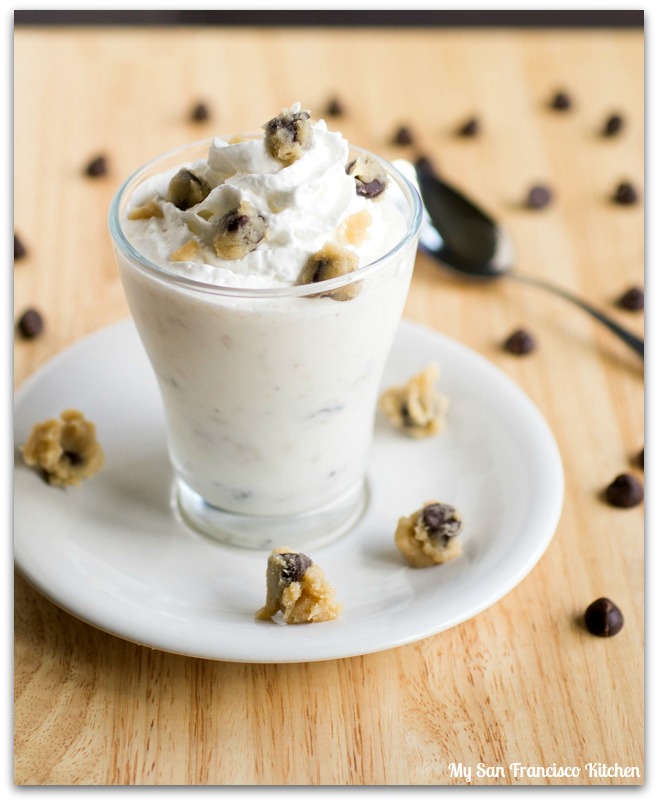 Cookie Dough Milkshake
Ingredients
1 cup light vanilla ice cream
½ cup non-fat milk
2 tbsp unsalted butter
3 tbsp flour
1 tbsp brown sugar
½ tbsp granulated sugar
1/16 tsp vanilla extract
Pinch of salt
2 tbsp chocolate chips
Whipped cream for topping
Instructions
Add the butter, sugars, vanilla, salt, and flour to a mixer and blend well until creamy. Stir in the chocolate chips by hand.
Add all ingredients to a blender and pulse a few times until the cookie dough is evenly dispersed (you may want to save some of the cookie dough for topping).
Top with whipped cream and extra cookie dough.
Makes 1 shake