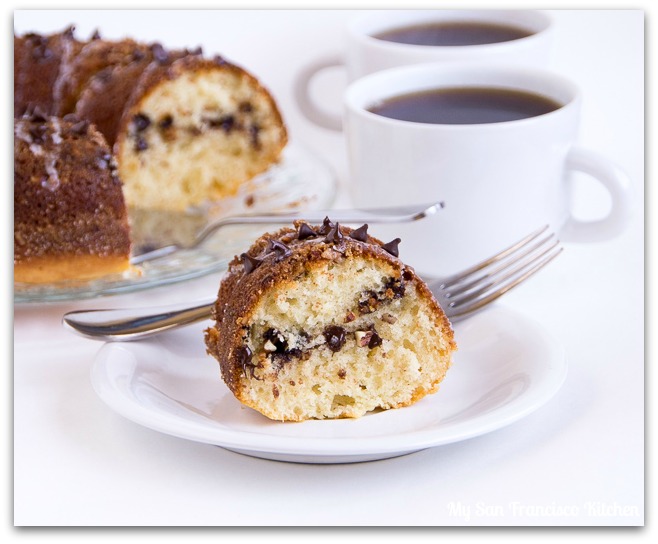 I'm writing this while sitting in a Starbucks with a view of the gorgeous Heavenly mountain in South Lake Tahoe. Spring hasn't arrived at Lake Tahoe just yet, there is still plenty of snow and it is going to snow again tomorrow! What is the reason for this little getaway you ask? Well, guess what?! It's official – I have my PharmD! Yesterday was my last day of my final rotation in pharmacy school, and walking out of the office was such a great feeling. Some people say I will miss being a student, and that I have my whole life to work…but to be honest, if you are in school that long, you don't really miss being in debt, having no money all the time, and working for free paying to work crazy hours, and having papers/presentations due or tests coming up all of the time. AND I am so excited to finally be a pharmacist, because I love the job so much…I know, I am such a science nerd.
I thought about what I should make as a celebratory treat for myself, and I almost went with something chocolate, but in the end I thought a sour cream coffee cake would be more appropriate for the occasion. Coffee cake, along with a large cup of coffee, got me through many hard times during the past 8 years of college, and yesterday was the last day I could use school as an excuse for my coffee addiction! To compromise with my chocolate cravings, I added in some mini chocolate chips. I love that this coffee cake is buttery and moist in the center, but surrounded by a firm, crunchy crust that incorporates a pecan streusal. Careful not to make it too sugary, though, since the streusal is mainly brown sugar! Do you think my coffee addiction will really end now that school is over? Hmmmmmmm…
One long chapter in my life has ended, but a new is starting with beginning a career where I will get to help people everyday. But first, I need some R&R, and some skiing time in one of the most beautiful places to be…
XO,
Dr. KH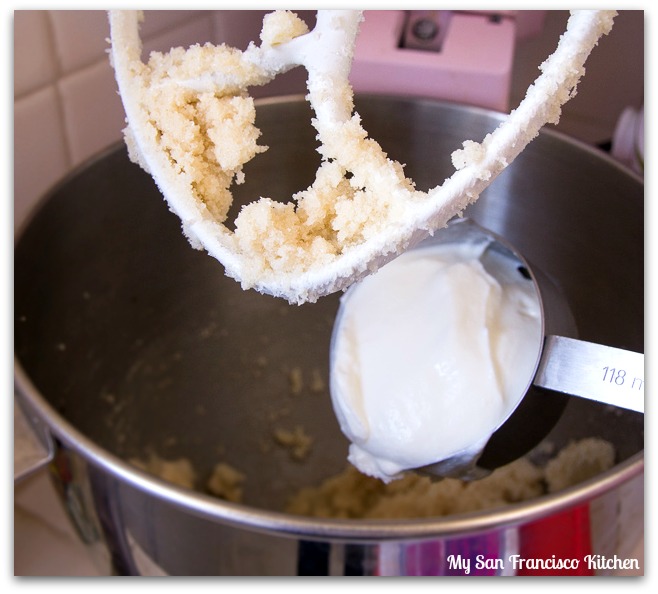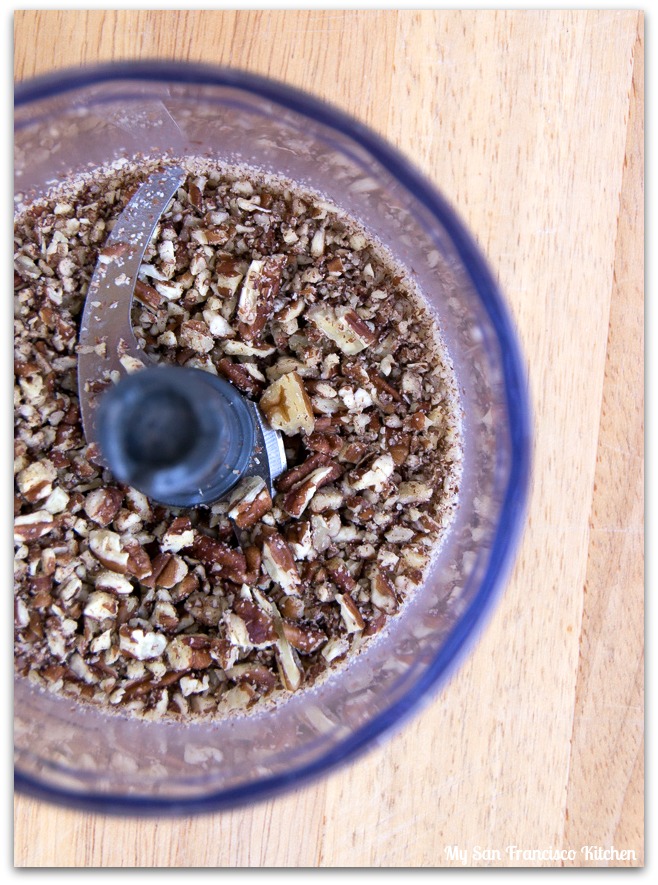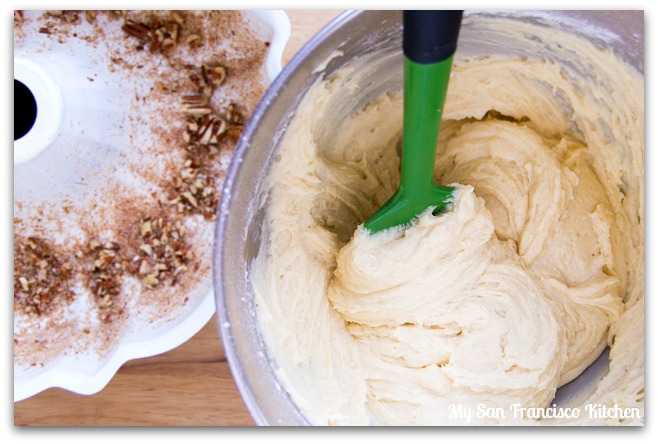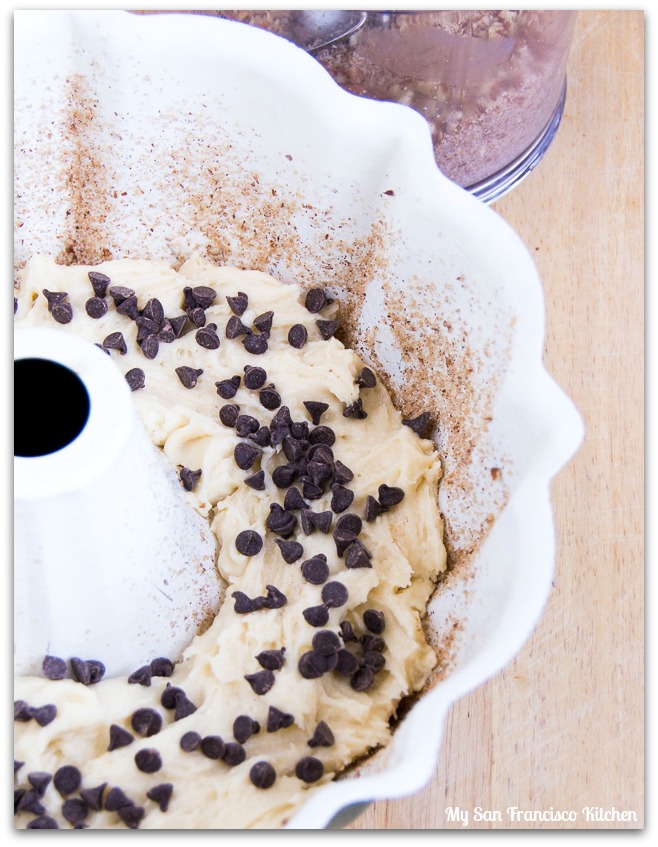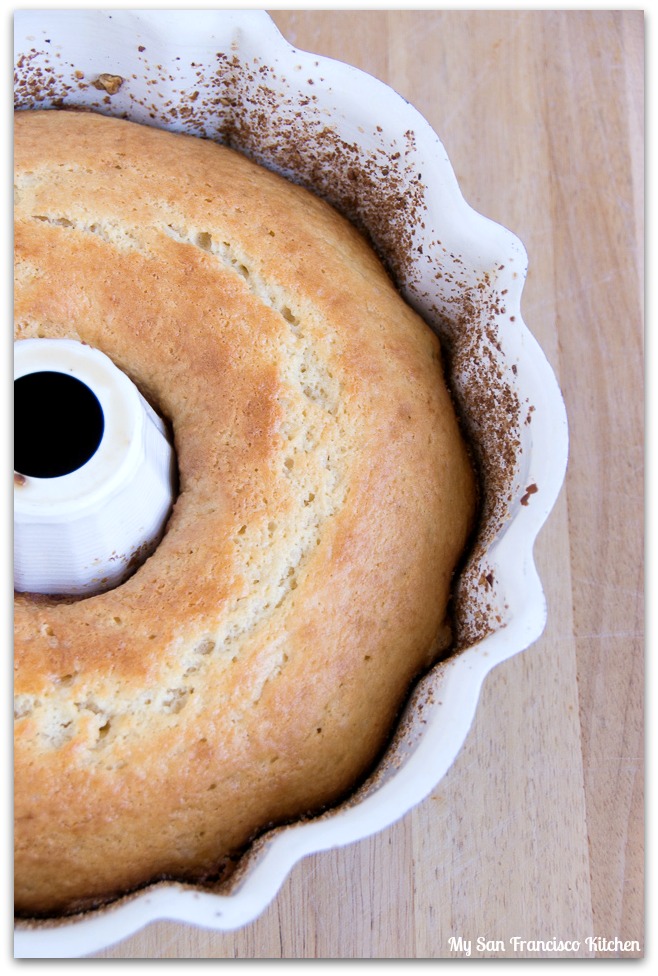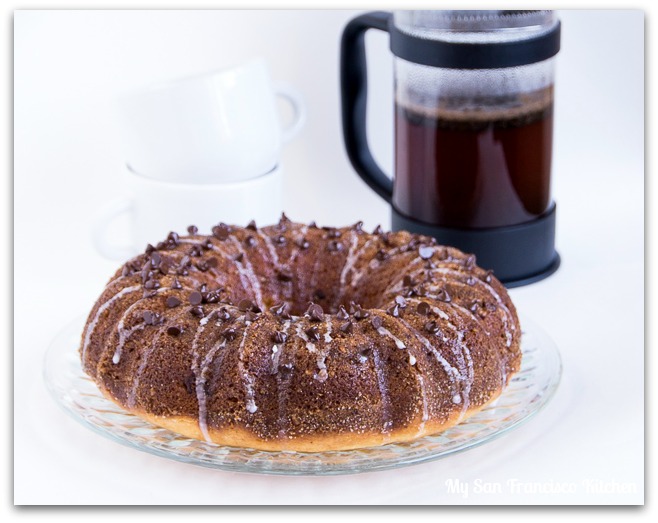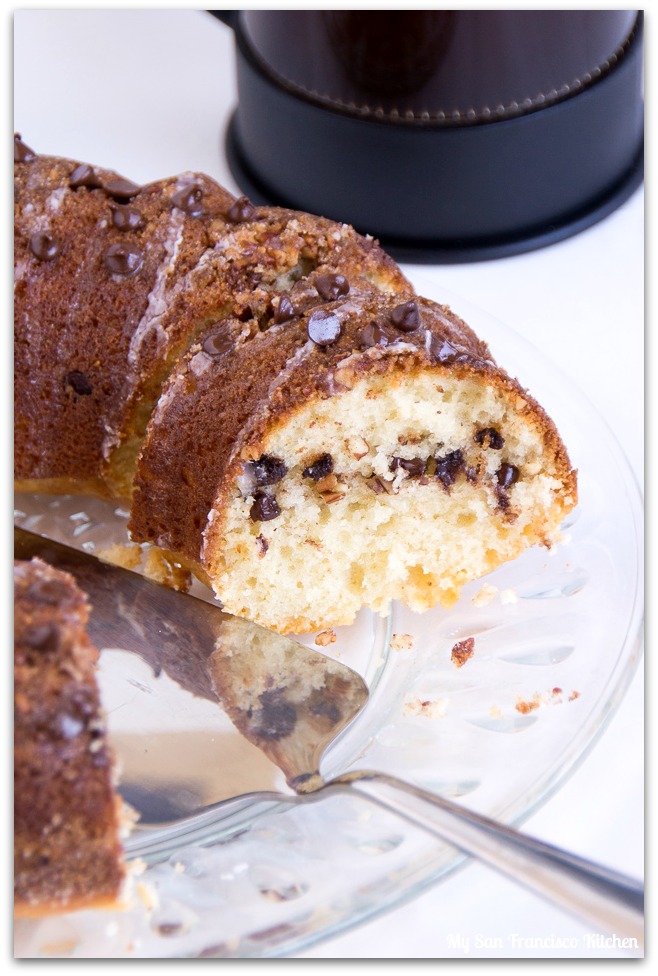 Chocolate Chip Coffee Cake
Ingredients
7 tbsp unsalted butter, softened
¾ cup granulated sugar
2 eggs
1 cup light sour cream
1 tsp vanilla extract
2 cups all-purpose flour
1 tsp baking powder
1 tsp baking soda
¼ tsp salt
1 cup semi-sweet chocolate chips
Topping
½ cup chopped pecans
3 tbsp granulated sugar
⅓ cup packed brown sugar
2 tbsp cinnamon
Glaze (optional)
½ tsp butter, melted
1 tsp milk
¾ cup confectioners' sugar
Instructions
Preheat oven to 325 degrees F.
Use cooking spray to grease a bundt cake pan (you can also use a 13x9-inch cake pan, but baking time may vary - see below).
In a small bowl, combine the topping ingredients (pecans, cinnamon and sugars).
Sprinkle half of the topping mixture into the greased bundt pan, shaking it so the sugar coats all around (the pecans will most likely not stick, depending on how finely you chopped them - that's ok!). *Notes on the streusal: Be mindful of how much of the streusal you use to coat the pan; the cake can quickly become too sugary! Also, I prefer not to reserve some for topping AFTER baking, but if you wish to do this instead/in addition, you may need to make more topping
Add flour, baking powder, baking soda, and salt to a bowl and blend together with a fork.
Add butter and sugar to a stand mixer, and cream together on medium speed using a paddle attachment.
Add the eggs, vanilla and sour cream while mixing.
Add the flour mixture a little at a time while beating on low speed until everything is well blended.
Transfer half of the batter to the bundt pan, then top with the chocolate chips (reserving a few for topping after baking) and the remaining streusal mixture evenly over the top of the batter.
Drop spoonfuls of the remaining batter evenly around the top of the chocolate chips/streusal, and carefully spread until fully covered.
Bake for 45 minutes, or until a toothpick comes out clean (if you use a 13x9-inch pan, baking time may be shorter - check earlier with a toothpick!).
Remove from the oven and cool for 10 minutes.
Use a butterknife to carefully remove the cake from the sides of the pan, and flip over onto a wire cooling rack.
Place the rack on top of a piece of parchment paper, then top with chocolate chips.
Once cooled, mix the glaze ingredients and drizzle over the cake (an easy way to do this is by using a small sandwich bag with a tiny hole cut in the corner).
Makes 1 cake (8 slices)