Even though I know blueberries are a "superfood" and very healthy for you, I don't like to eat them. Is that weird? I don't know anyone else who doesn't like blueberries! I still sneak them into my diet because of their health benefits, like in these whole wheat cinnamon blueberry waffles. The dash of cinnamon in these blueberry waffles makes them really flavorful, and they smell really good too!
I have a small waffle maker (you can get a small one these days for $25), and the waffles cook really fast. The trick to crispy waffles is leaving them in the waffle maker longer. I like mine right in the middle. This recipe makes 6 waffles, but you can double it to make more. Store the waffles in the freezer for a quick breakfast.
Before serving, top the warm waffles with fresh blueberries and a drizzle of maple syrup.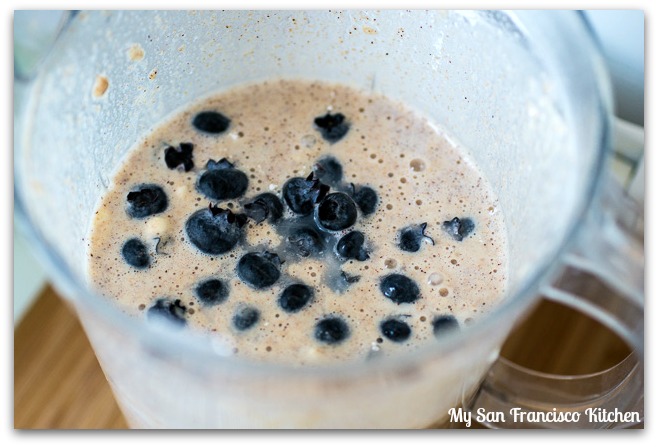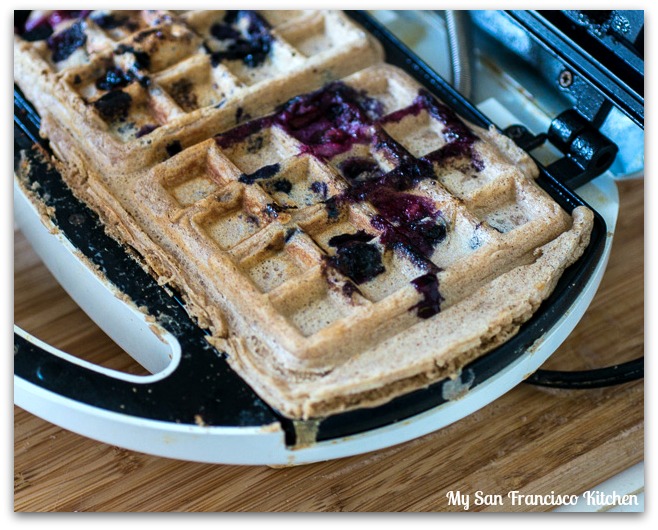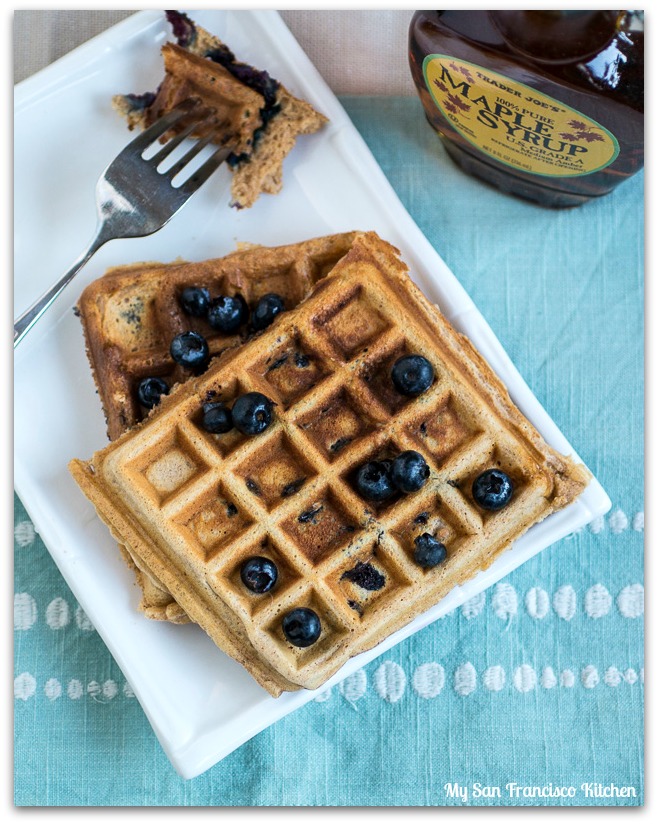 Cinnamon Blueberry Waffles
Ingredients
1 cup milk
1 egg
2 tbsp vegetable oil
¾ cup whole wheat flour
1 tsp honey
1 tsp cinnamon
1 tsp baking powder
Pinch of salt
½ cup fresh blueberries
Instructions
Preheat a waffle grill and spray with cooking spray.
Add all ingredients except for the blueberries to a blender and blend the batter well. You can always mix the batter by using a whisk and bowl.
Stir in the blueberries by hand.
Pour the batter into the waffle grill and cook until golden brown.
Makes 6 waffles
Disclaimer: Some of the links above may be affiliate links, and by clicking on the links and making a purchase I will receive some of the profit.