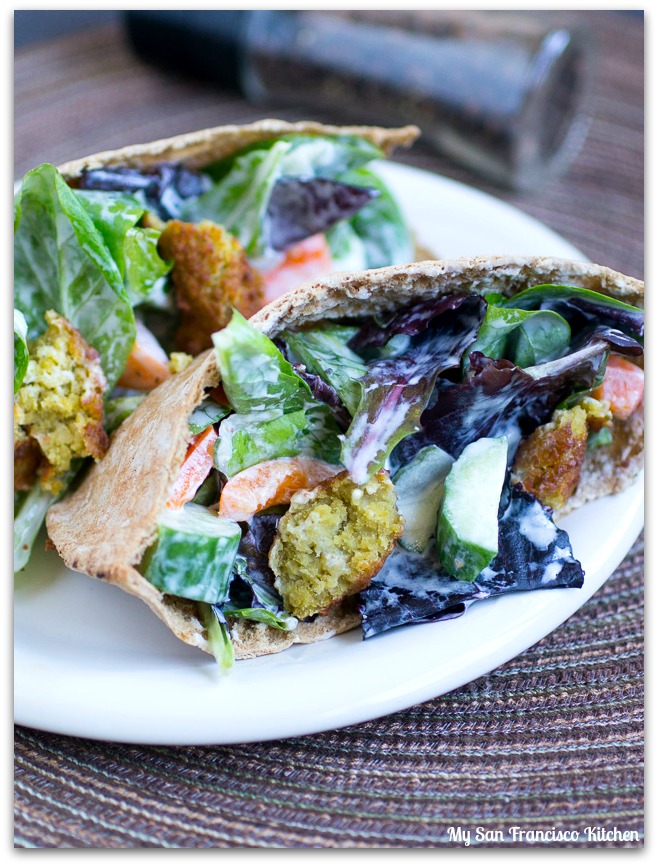 The first time I had falafel pitas was during my pharmacy admin rotation. My preceptor took me to lunch, to a food truck (my first one believe it or not!!), and I had a falafel pita. It blew my mind and now I am obsessed with them. Have you tried one before? You can substitute the tzatziki sauce for hummus, too.
I have to admit that the New Year gave me extra motivation to eat healthier. It is easy to grab something unhealthy when you don't have a lot of time to prepare lunch. Sandwiches  and smoothies are always quick and easy choices, but I tend to get bored of them after a while. Yesterday I picked up a few simple, fresh ingredients at the grocery store to make these whole wheat falafel pitas. All you need to make them at home is whole wheat pita breads, organic baby romaine lettuce, bell pepper, cucumber, falafel (either homemade or frozen), and tzatziki sauce (also either homemade or store-bought). These falafel pitas are really easy to put together.
My day off yesterday went by way too fast, and I already have to work again! I never get all of the things I want to do done during my days off :/ Maybe because I spend too much time in the kitchen! Last night I made goulash and spätzle. It was so nice to have a warm dinner since it has been a little chilly at night here in the city recently.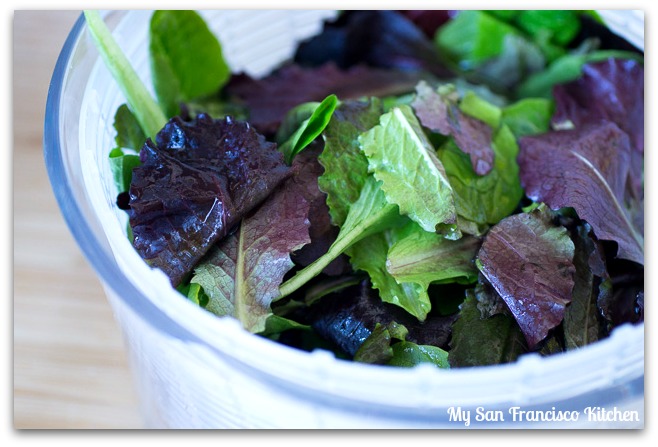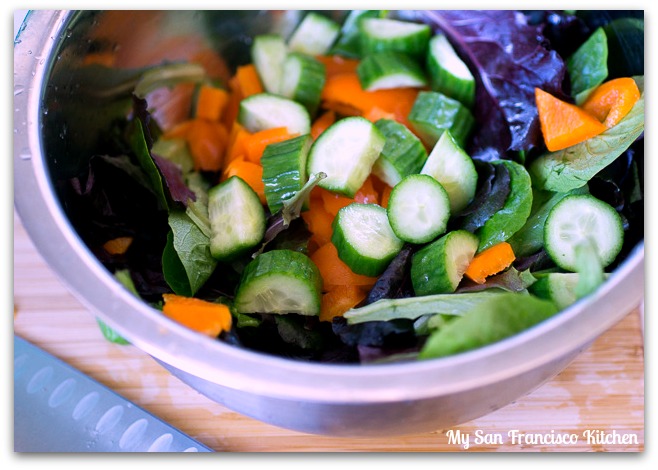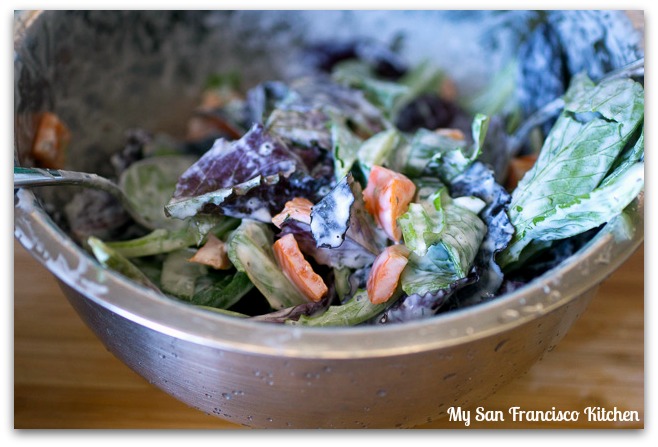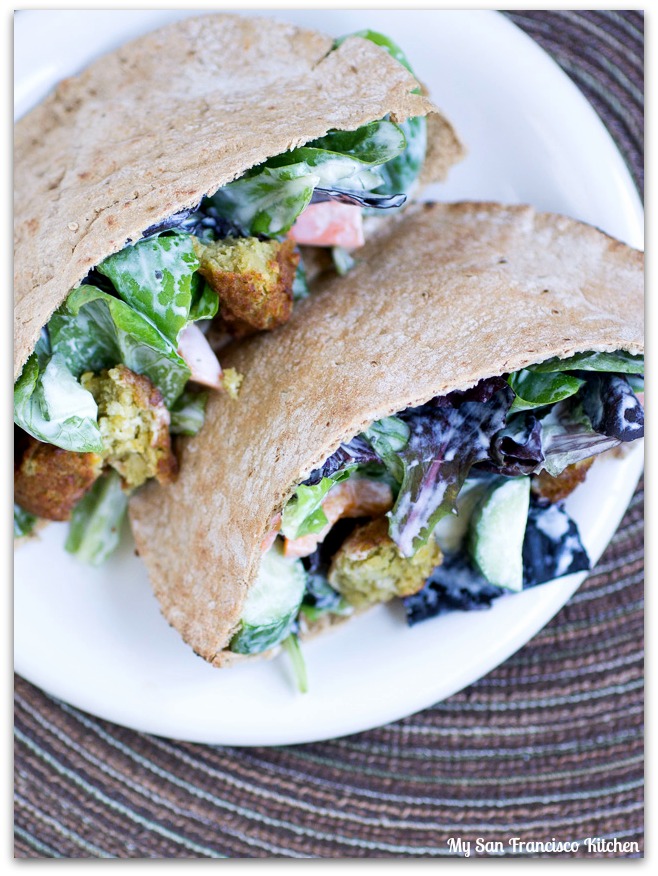 Falafel Pitas
Ingredients
6 whole wheat pita breads, warmed
1 bag organic romaine lettuce
1 red bell pepper, chopped
2 small cucumbers, chopped
½ cup tzatziki sauce (can also use hummus)
12 falafel balls, quartered
Pepper for taste
Instructions
Rinse and toss the salad with the chopped bell pepper, cucumber, and sauce.
Stuff the warmed pitas with the salad and 1 falafel ball (quartered into 4 pieces).
Makes 12 pitas