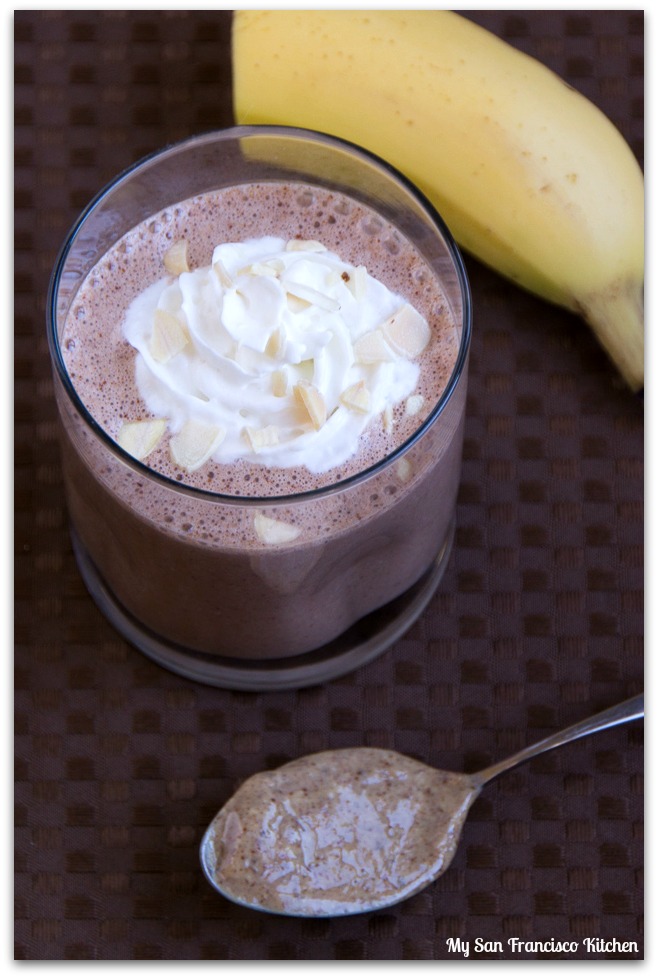 It has been raining a lot this week in San Francisco, so I haven't been able to run at all. The most recent post-workout drink I have been hooked on lately (minus the whipped cream…usually ;)) is the cocoa almond butter smoothie, made with bananas, cocoa, almond butter, milk and honey. It is such a yummy treat after working out! I just love almond butter. Don't forget to freeze the banana slices ahead of time!
Last weekend we were skiing in Lake Tahoe, and on Sunday we woke up to many inches of fresh new snow: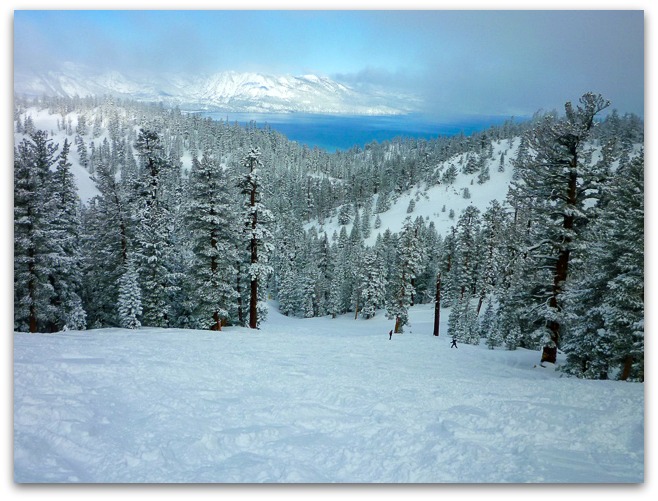 Of course we woke up really early to take advantage of the new snow on the slopes!
OK, so what is your favorite post-workout drink/snack/meal?? I need some more ideas! 🙂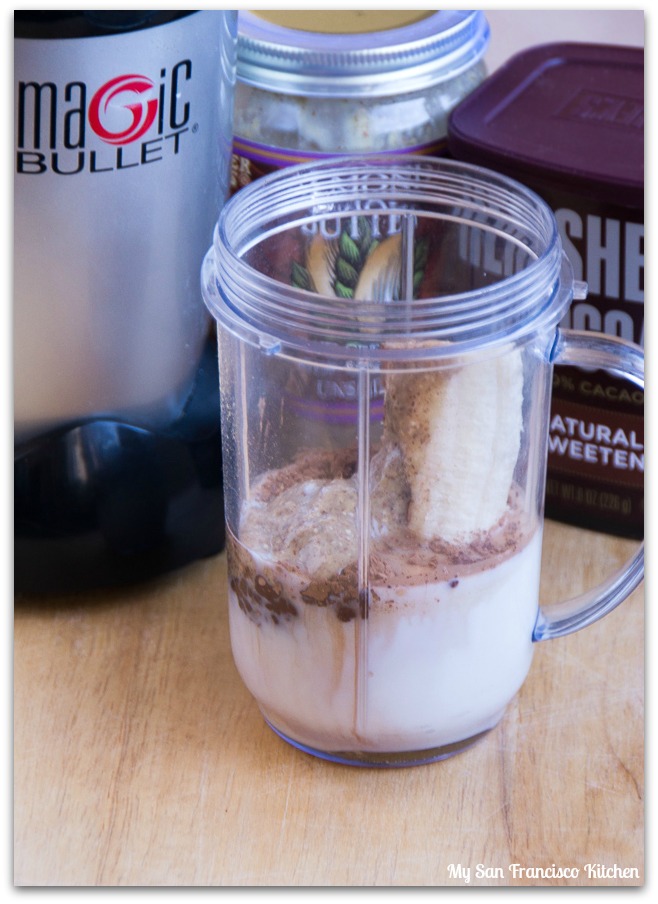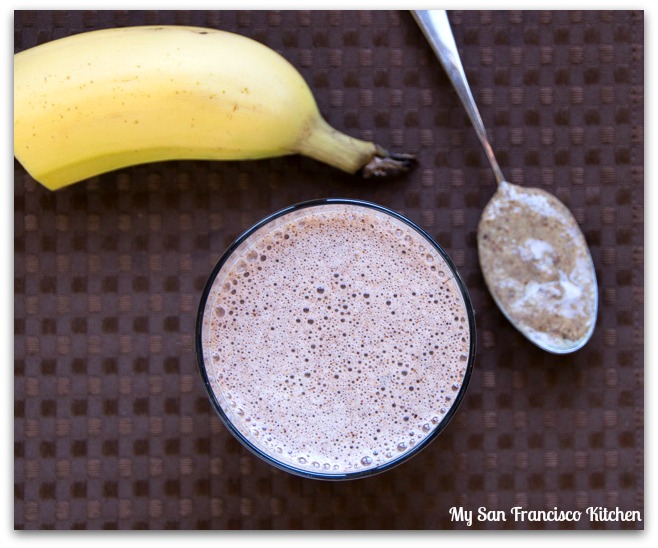 Cocoa Almond Butter Smoothie
Ingredients
1 cup low-fat milk
½ banana, sliced and frozen
1 tsp honey
2 tbsp almond butter
2 tbsp unsweetened cocoa powder
4 ice cubes
Light whipped cream and sliced almonds for topping (optional)
Instructions
Add all ingredients (except for the whipped cream and sliced almonds) to a blender and blend well.
Top with whipped cream and sliced almonds if desired.
Makes 2 smoothies