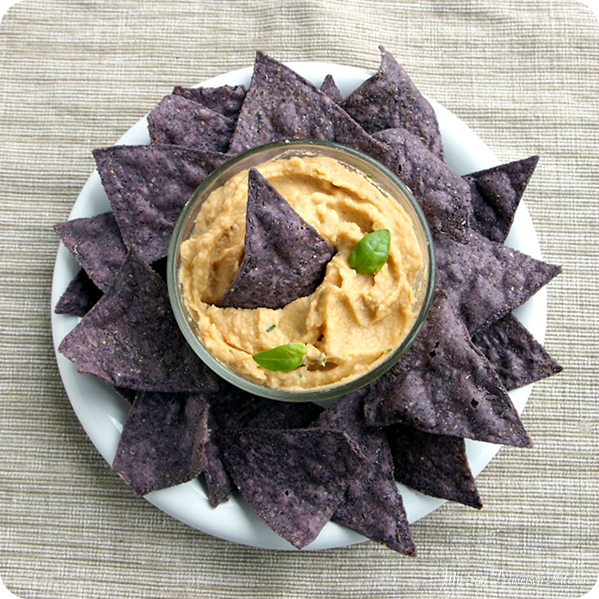 Although I miss my kitchen back home (I haven't baked/cooked in one week now!), I have been having an amazing time in Germany. We had a wonderful Christmas, which included a little bit of snow, exploring a few Christmas markets (Weihnachtsmarkts) in Hamburg, enjoying traditional German holiday treats, and a relaxing get-away at a hotel on a beautiful lake. Next stop: skiing in the Alps!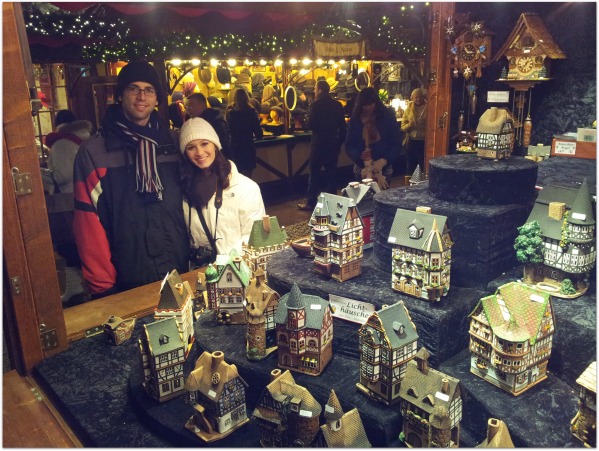 Before we left for our trip, and during my finals, I made this homemade tomato and basil hummus, which is my favorite hummus flavor! I love eating it with vegetables, pita chips, or tortilla chips. In college I became so addicted to tomato and basil hummus that I would frequent the little co-op grocery store down the street from my apartment just to buy their tomato and basil hummus and blue corn tortilla chips! I haven't had it since those days, but during my last round of finals I found myself craving it again and wanted to try to make it myself. That is what I love about homemade hummus: you can keep adding ingredients/adjusting the recipe until it comes out just the way you like it! Just a quick note: if you can't find tahini or don't want to buy it, you can toast some sesame seeds in olive oil and grind them up to get the same flavor! Here is my favorite homemade tomato and basil hummus recipe:

Tomato Basil Hummus
Ingredients
1 can garbanzo beans (14oz)
2 cloves garlic, minced
2 tbsp tahini (or ground toasted sesame seeds)
2 tbsp olive oil
4 tbsp fresh lemon juice
2 tbsp freshly chopped basil leaves
1 Roma tomato, chopped
¼ tsp paprika
Pinch of salt
Instructions
Add the garlic, olive oil, salt and tahini to a food processor or Magic Bullet with the flat blade attachment and grind up until creamy.
Note: you can substitute toasted sesame seeds for tahini.
Add garbanzo beans, lemon juice, basil, tomato and paprika and continue to mix until everything is well blended and creamy (about 5 minutes).
Serve chilled with vegetables or chips.
Makes 1 cup
This post is sponsored by: