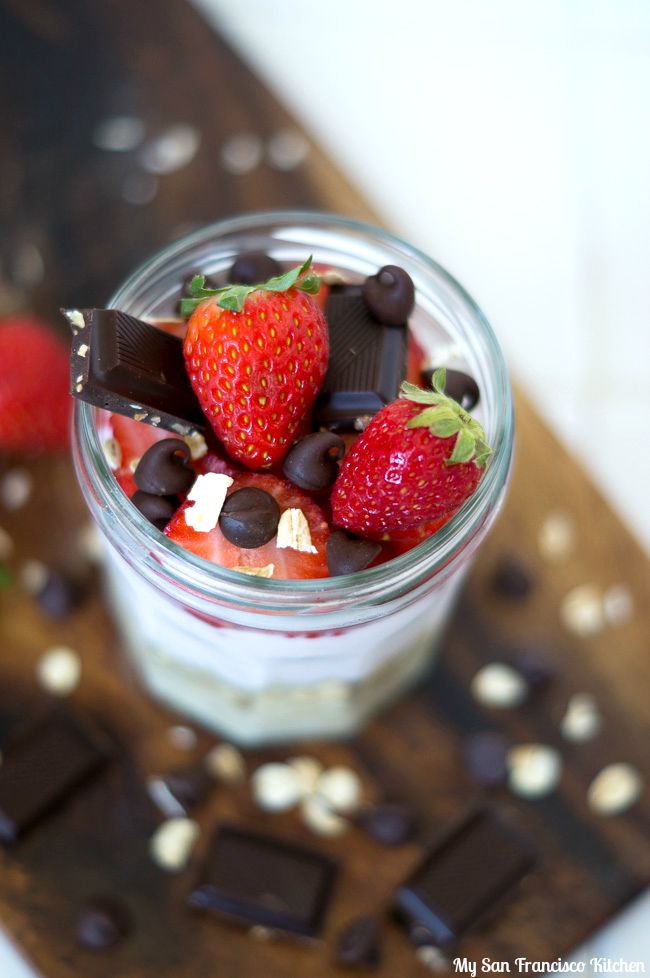 Once again I feel like I have been living under a rock. I just now discovered overnight oats. Oh overnight oats, where have you been during my college years and graduate school years?! Making overnight oats the night before and grabbing them out of the fridge in the morning on my way to class would have been sooo much easier and healthier than my usual breakfast during those days.
Recently, Elli Quark was so kind to send me a package with 12 of their quark flavors (don't forget to enter my giveaway to win your own 12-pack by Monday!), and I have been enjoying them all in a variety of recipes, or just plain. I was browsing yogurt recipes online since I couldn't find very many quark recipes just to see what I could come up with, and discovered the endless possibilities in the world of overnight oats. Overnight oats tastes amazing with quark, because it isn't as tangy as Greek yogurt. So far, my favorite combination I have made is dark chocolate strawberry overnight oats. I knew I had a stockpile of dark chocolate bars from Trader Joes for a reason…
To make overnight oats, you don't necessarily need a mason jar, but I think they look pretty and you can easily screw on a lid and take them with you wherever you go in the morning. Just add some rolled oats to a container, then top with half the amount of milk and some plain or flavored quark or yogurt, and lastly some fruit. Then, leave overnight in the refrigerator for the oats to soak up the liquid. In the morning, just grab and go! Don't forget to take a spoon.
How do/would you make your overnight oats? There are endless combinations!
It is going to be a beautiful weekend in San Francisco! Do you have any special plans for your weekend?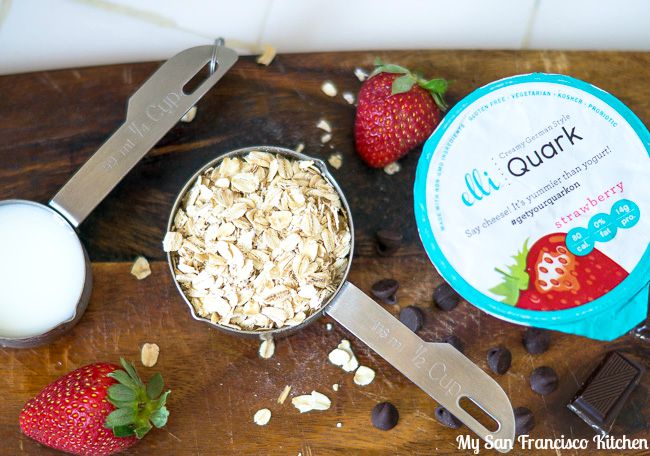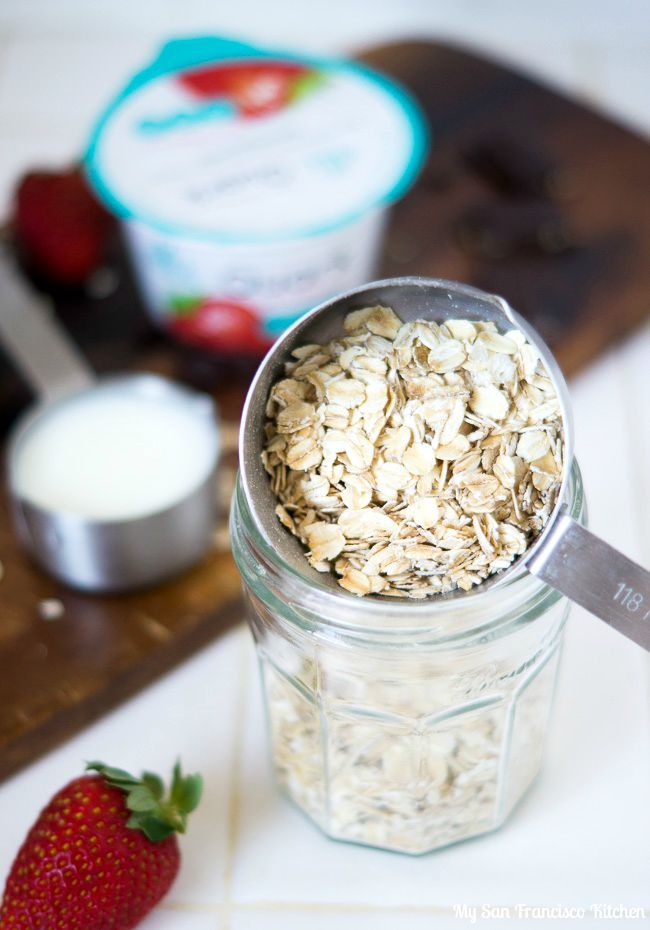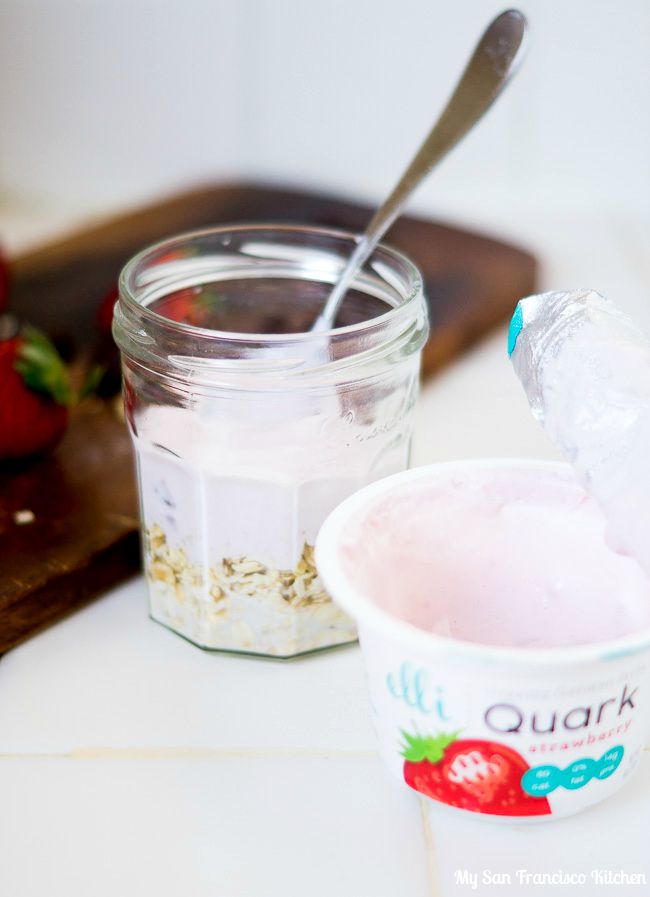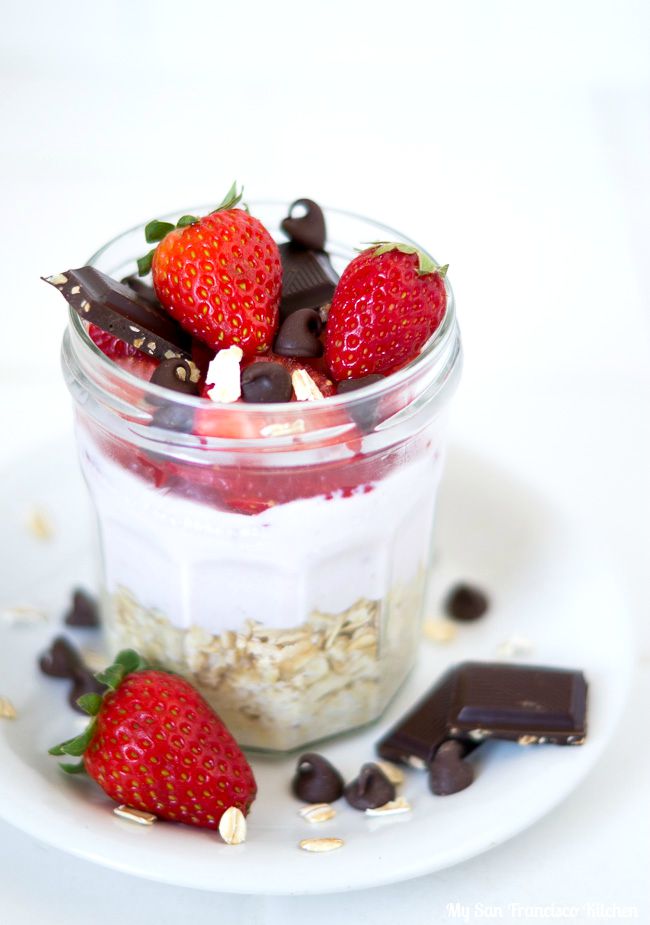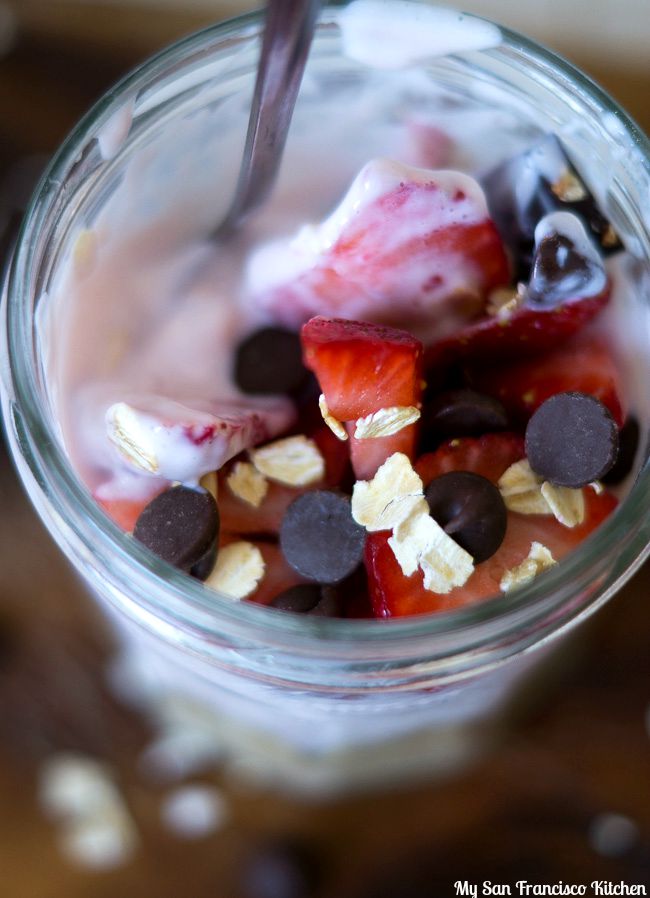 Dark Chocolate Strawberry Overnight Oats
Ingredients
1 cup rolled oats
½ cup milk
½ cup strawberry quark
⅓ cup sliced strawberries
Dark chocolate candy bar, broken into pieces
1 tbsp chocolate chips
Instructions
Add the oats, followed by the milk, quark, sliced strawberries, and chocolate to a mason jar.
Seal and refrigerator overnight (or for 6-8 hours for best results).
Makes 1 jar
Did you make it? I'd love to see! Snap a pic and share via #mysanfranciscokitchen, or tag my social media sites!