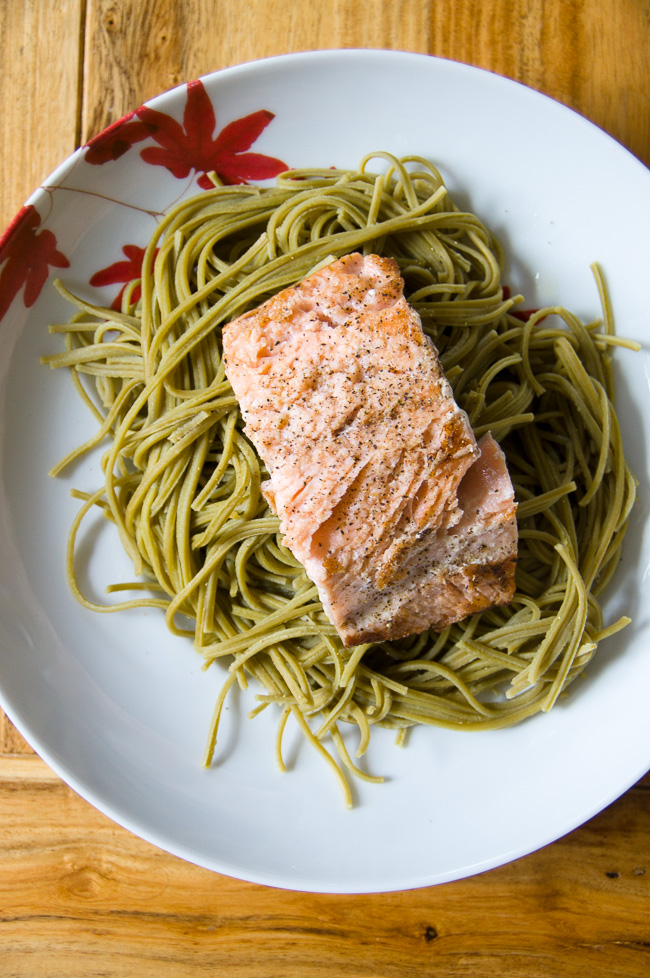 I love pairing salmon with edamame beans, so I was thrilled when I found a box of Explore Cuisine Organic Edamame Spaghetti in my January Degustabox! These noodles are light and healthy, and contain a good amount of protein since they are made from edamame beans. They fit great with salmon fillets fried in a skillet and lightly seasoned with salt and pepper. You can add any sauce you choose, but I like them plain tossed with a little olive oil.
Degustabox is a monthly surprise subscription food box that contains 10-15 food products delivered right to your door. Shipping is free, and it is so exciting getting to try new products in my box. Most of the products I have never seen at the grocery store before. I get a lot of my recipe inspiration from the surprise products each month.
Get your first Degustabox filled with 10-15 full-sized goodies for only $9.99 – just for MSFK readers ?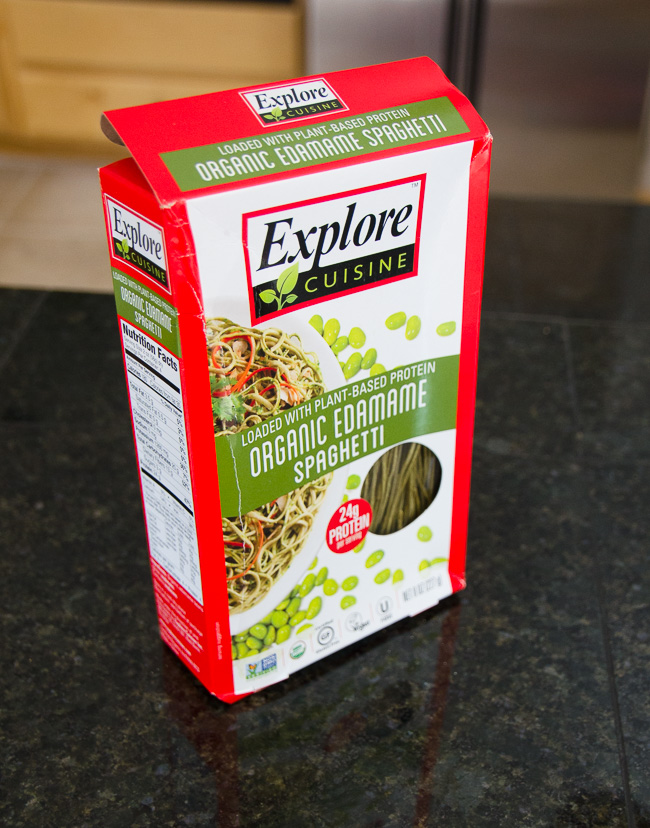 Edamame Noodles with Salmon
Ingredients
1 box edamame spaghetti
2 salmon fillets
Olive oil
Salt and pepper to taste
Instructions
Cook the noodles according the package directions, drain and set aside.
Heat some olive oil in a skillet and cook the salmon a few minutes on each side until it easily flakes with a fork.
Season the salmon with salt and pepper.
Toss the edamame spaghetti with olive oil and serve with the salmon fillets.