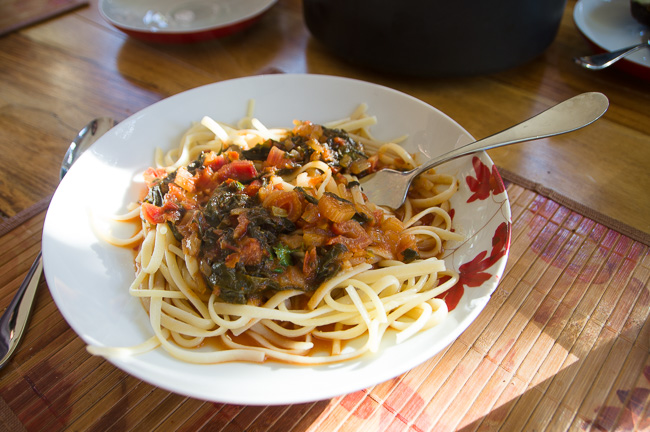 Are you guys ready for the holidays? They always seem to come so fast. With all of the hustle and bustle lately, I have been heavily relying on quick and easy dinners. I was excited to try Barilla Sun-Dried Tomato Pesto that I got in my December Degustabox, and mixed it with some tomato sauce, herbs, chard and spaghetti noodles for a quick dinner. The pesto added a lot of flavor, so I didn't need to slave over this meal forever 😉
Degustabox is a monthly surprise subscription food box that contains 10-15 food products delivered right to your door. Shipping is free, and it is so exciting getting to try new products in my box that I have never seen at the grocery store before. I get a lot of my recipe inspiration from the surprise products each month.
Get your first Degustabox filled with 10-15 full-sized goodies for only $9.99 – just for MSFK readers ?
I wish you all a happy holiday season!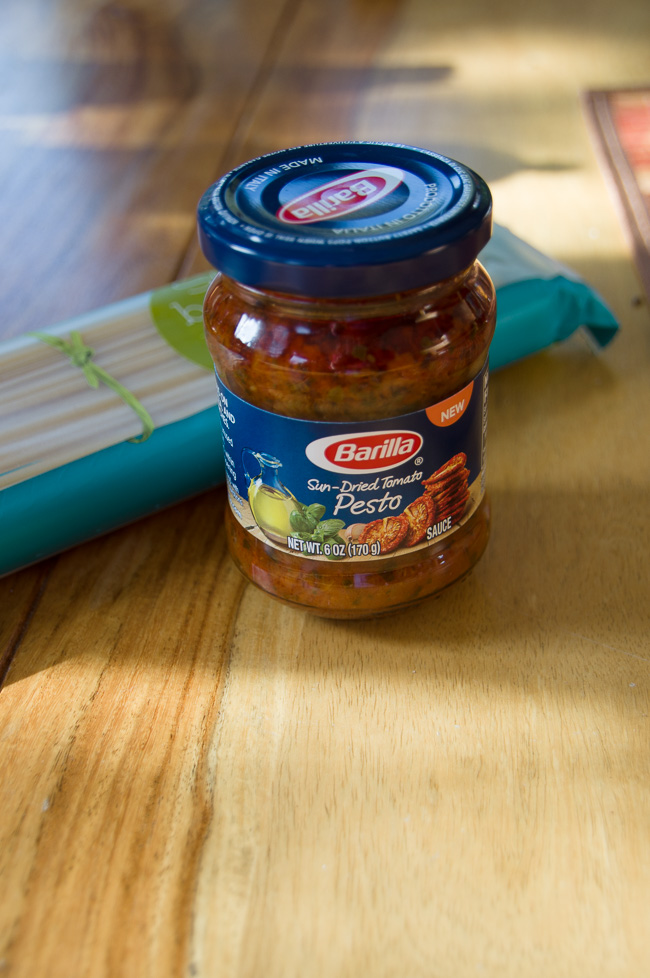 Sun-Dried Tomato Pesto Spaghetti
Ingredients
1 lb spaghetti noodles
28 oz tomato sauce
1 jar Barilla sun-dried tomato pesto
1 tsp oregano
1 tsp basil
1 bunch Swiss chard
2 tbsp olive oil
Instructions
Cook the noodles according to package directions, drain and set aside.
Heat the olive oil in a skillet over medium heat and add the chard. Stir and cook until wilted, about 4-5 minutes.
Add the pesto, sauce and herbs to the chard.
Toss the sauce and noodles together and serve warm.