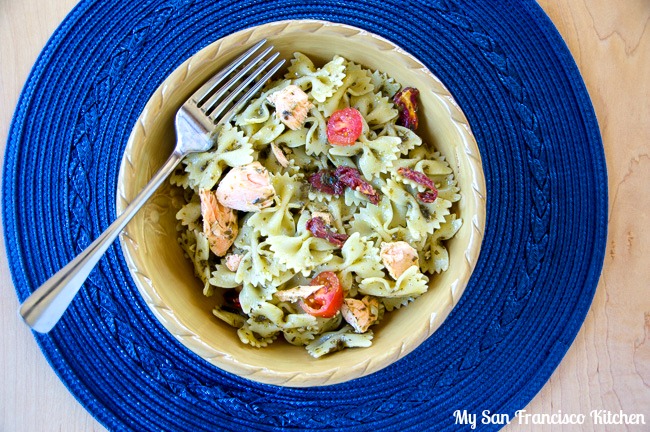 One of my favorite pasta combinations is pesto, salmon and sun-dried tomatoes. This farfalle recipe is a quick go-to pasta recipe for lunch or dinner, especially for those busy week nights! The recipe is inspired by Barilla Farfalle and Pesto Sauce in my Degustabox this month. 
Degustabox is a monthly surprise subscription food box that contains 10-15 food products delivered right to your door. Shipping is always free! I love getting to try new products I have never seen at the grocery store before, and keeps my kitchen fresh and current with new products coming out.
Get your first Degustabox filled with 10-15 full-sized goodies for only $9.99 – just for MSFK readers ?
Things have been busy for us lately. We are currently searching for a new home, which comes with it's own bag of emotions. What a rollercoaster ride! In any case, we are learning a lot about the process and even ourselves. It has been a great experience so far, although I am hoping things will get settled soon. Living out of boxes is not fun!
Tomorrow Leila is turning 2 years old. I can't believe it!!! She is getting so big, growing so fast…We are celebrating by spending the day at the beach and then BBQ in the evening. This year I made her a chocolate mousse and strawberry cake. I can't wait to see her enjoy it 😀
I am thankful for this beautiful summer weather, and hope you are too.
Enjoy this easy, healthy salmon pesto pasta dish!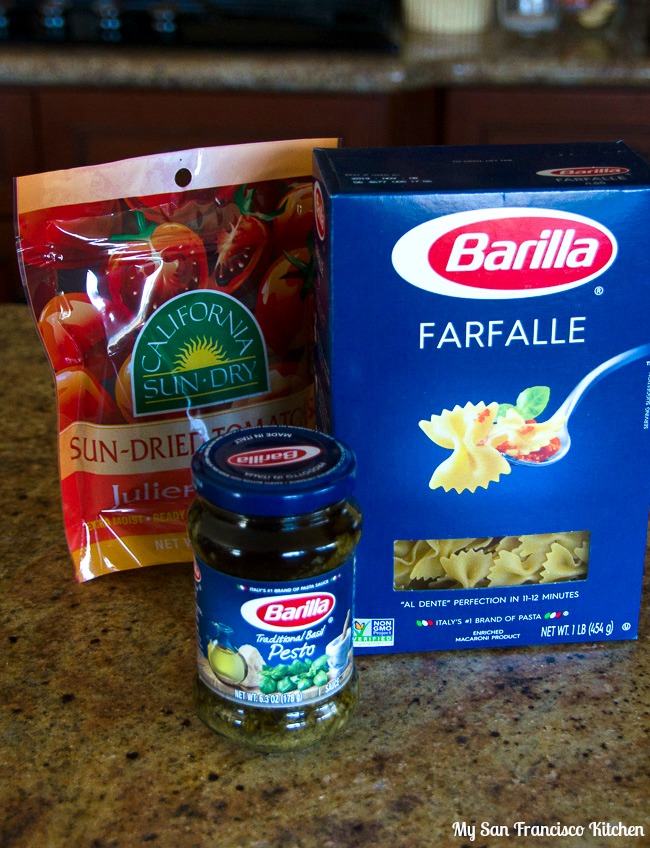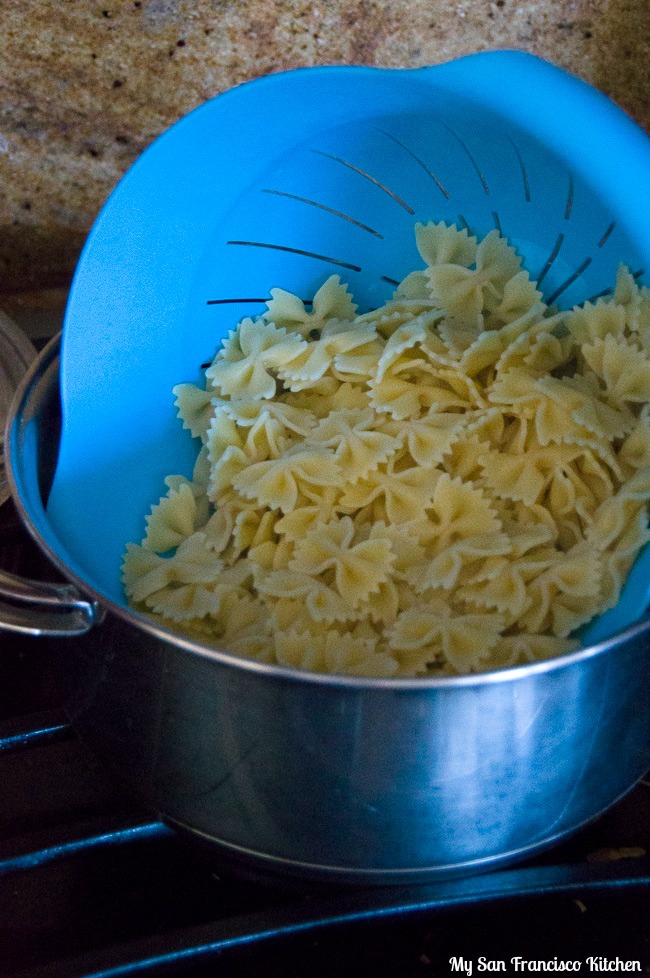 Salmon Pesto Farfalle
Ingredients
1 jar Barilla Pesto Sauce
1 box Barilla Farfalle
1 salmon fillet
1 tbsp olive oil
½ cup sun-dried tomatoes
½ cup sliced cherry tomatoes
Salt and pepper, to taste
Instructions
Cook the pasta according to package directions, then drain and add the pesto sauce and toss.
Cook the salmon fillet in a skillet with the olive oil over medium heat until done, then slice into bite-sized pieces.
Toss the tomatoes and salmon pieces into the pasta and serve warm or cold.
Makes 4 servings