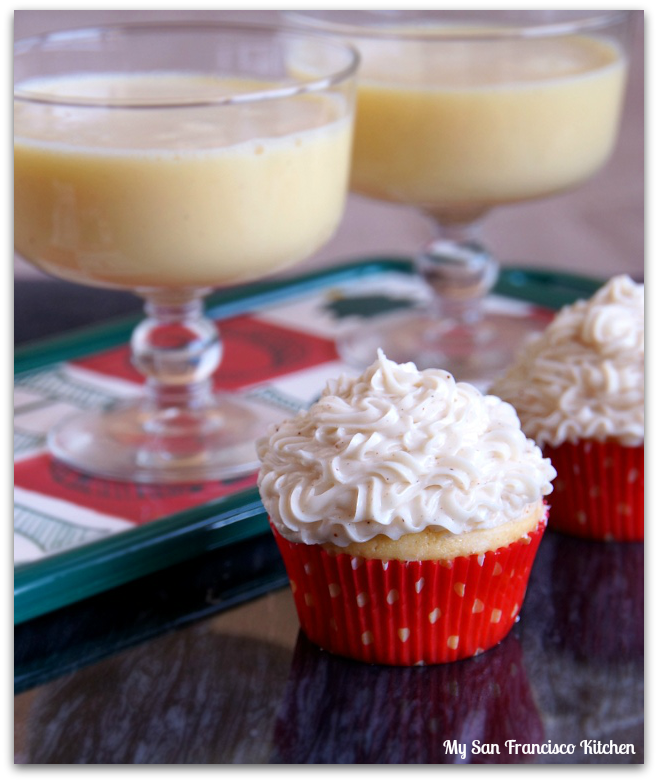 I have been on a baking rampage for an entire week! Part of it is a new freelance job (excited to share details in my next post!), but it is mostly just my baking obsession coming out during the holiday season. I can't help it! Every year my mom and I would spend the three weeks leading up to Christmas baking for family, friends, teachers, neighbors, coworkers… And yes I enjoyed every last minute of testing all of our creations. It is routine for me to break out those good old holiday recipe clippings from my cookbook collection, and trying a new recipe here and there.
This eggnog cupcake recipe is a new creation for me this year. I based this recipe off of my homemade vanilla cupcake recipe (if you haven't tried it yet, you musssttt – there are no words). All I added was eggnog in place of the milk and a little brandy and spices. I also used my vanilla cupcake frosting recipe, and tweaked it by adding some nutmeg. I know eggnog isn't the most figure-friendly drink, but come on, the holidays just aren't the same without it! I don't know about you, but I think I prefer my eggnog in the form of a cupcake!! I am so bad!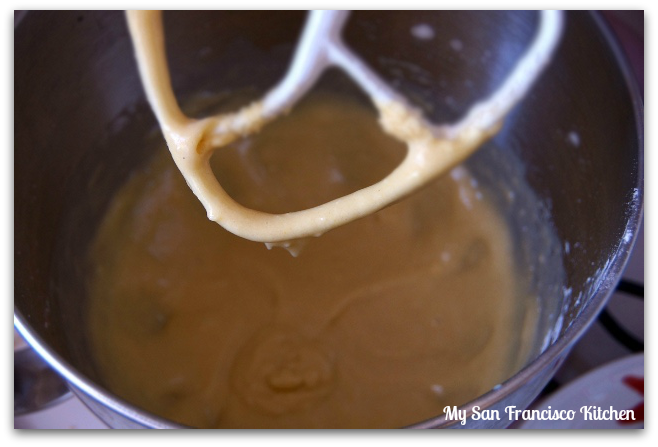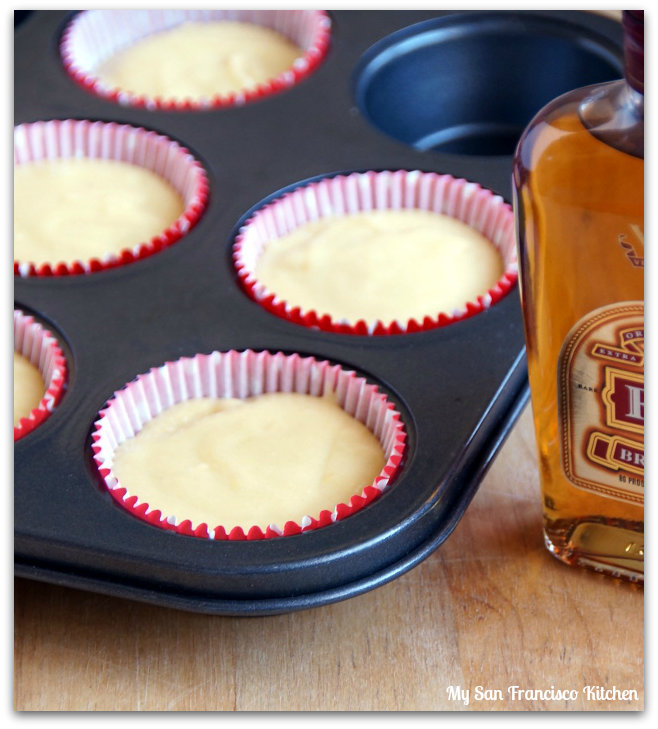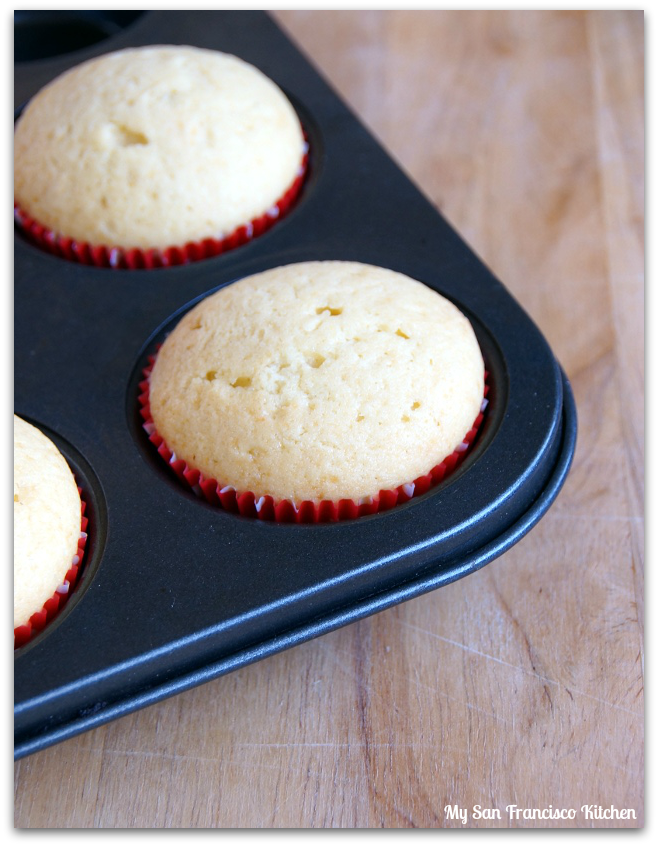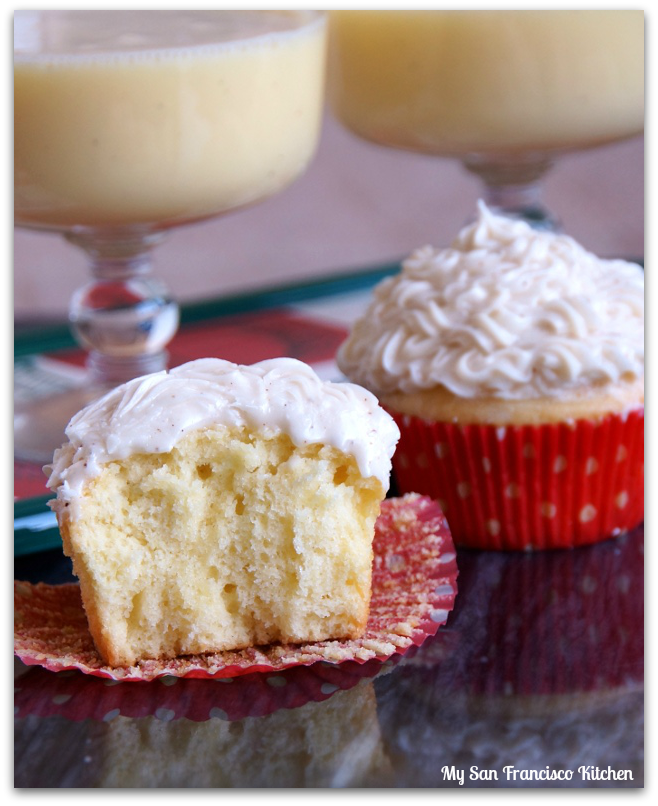 Eggnog Cupcakes
Ingredients
Eggnog Cupcakes
½ cup softened unsalted butter (1 stick, room temperature)
1 cup granulated white sugar
2 eggs
1 tbsp brandy
1½ cups all-purpose flour
½ tsp baking powder
¼ tsp salt
⅔ cup eggnog
Pinch of nutmeg
Frosting
¼ cup unsalted butter, softened
2 cups confectioners' sugar
1 tbsp milk (add more as needed)
½ tsp vanilla extract
Pinch of nutmeg
Instructions
Preheat oven to 350 degrees F.
Line a cupcake/muffin pan with 12 liners.
Cream together the butter and sugar in a stand mixer with paddle attachment (or in a mixing bowl using an electric mixer).
Add the brandy and eggs and continue to mix on medium-low speed.
In a bowl, whisk together the flour, baking powder and salt.
Add the flour mixture a little at a time while mixing on low until all is blended, then add the eggnog a little at a time while mixing on low speed.
Once your batter is well blended, spoon into the cupcake liners so they are ⅔ full.
Bake for 25 minutes, then place on a cooling rack. Cool completely before frosting.
For the frosting, add all ingredients to a mixing bowl and beat with an electric mixer, adding more milk a tsp at a time for desired consistency.
Makes 12 cupcakes