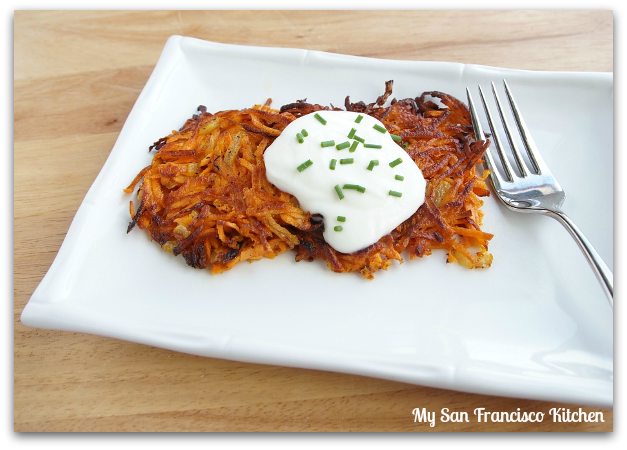 Sweet potatoes are one of my favorite foods ever! I just can't get enough of them. Last Christmas, while I was in Germany, I was eating some potato pancakes topped with applesauce and thought they would be even better if they were made with sweet potatoes. Now, if you don't like sweet potatoes, you probably won't be as excited about this recipe as I am, but I think they are so good! I like to serve these crispy sweet potato pancakes with applesauce or sour cream mixed with some fresh chives. They take a good amount of time to prepare, but you can double the recipe and freeze some for later.
Where have I been for the past week? Well, after camping last weekend, I came down with an awful cold that I am still getting over. It completely knocked me down and I just didn't feel like doing anything for the past week – cooking, cleaning, studying… On one hand, it was nice to feel like not doing anything for once and giving myself a break, but on the other hand I got really behind in my work and my apartment could now use a half a day of major cleaning. I haven't had the energy to cook a lot, which is why there haven't been many new posts recently.
This past weekend was Fabi's triathlon, so we headed down to Malibu and had a really great time. He did great, I was so proud of him!!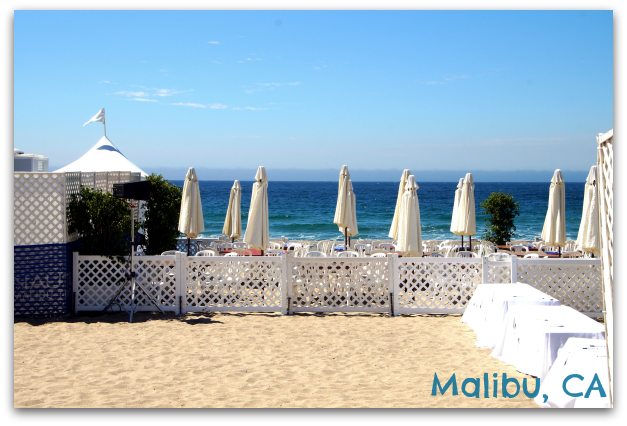 Are you ready to try these sweet potato pancakes?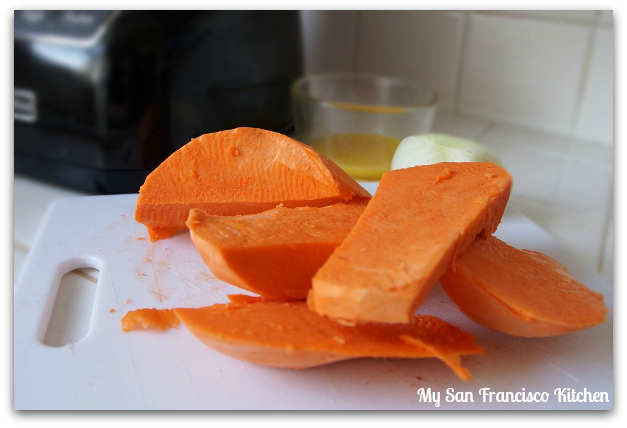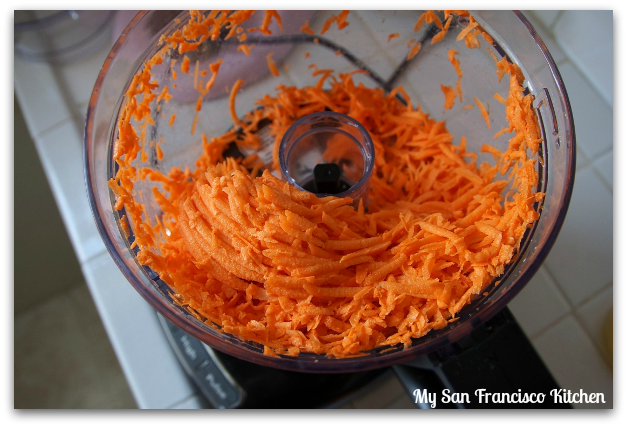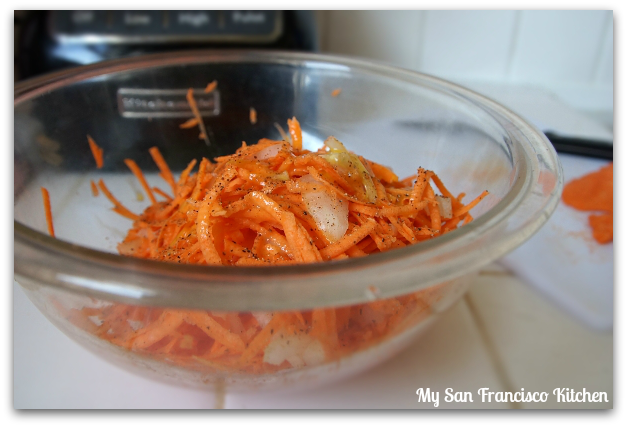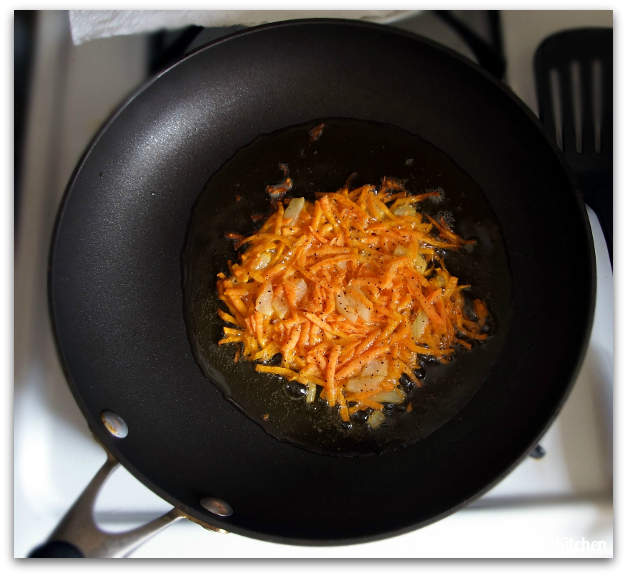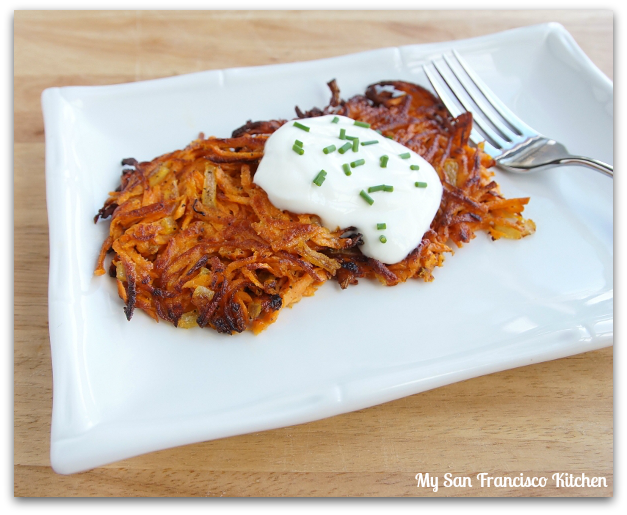 Sweet Potato Pancakes
Ingredients
1 large sweet potato
1 egg, beaten
2 tbsp flour
½ onion
¼ tsp ground black pepper
¼ tsp salt
½ cup vegetable oil, divided
Instructions
Peel the sweet potato and shred it in a food processor (or grate by hand).
Use a paper towel to squeeze out any remaining liquid.
Transfer to a large mixing bowl.
Shred the onion and add to the potatoes.
Add the egg, salt and pepper and stir well.
Add the flour and toss until evenly coated.
Heat 2 tbsp oil in a skillet over medium high heat.
Once the oil is hot, form a potato pancake patty with your hands by gathering a 2 inch ball and flattening it in your palms or with the back of a spoon on a plate, no more than ½ inch thick. Carefully place onto the hot oil.
Fry two at a time for 1-2 minutes on each side, making sure not to burn.
Repeat for the remaining batter, adding more oil as needed.
Makes about 6 sweet potato pancakes