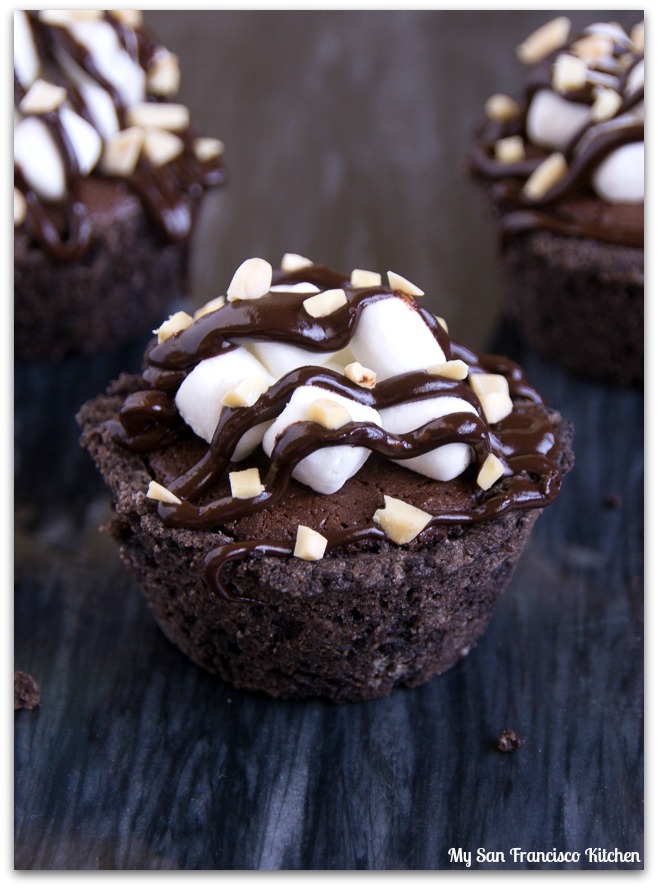 Yesterday I was baaaad.
I am 5 weeks away from being in Hawaii, and not only did I only complete ONE session of Jillian Michaels 6-week six pack last week, yesterday I was craving brownies like no other! Not only brownies…but Oreos and brownies….no wait, ROCKY ROAD BROWNIES! Hence, I present you with these mini rocky road brownie cups. Fudgy brownie batter is baked in an Oreo cookie crust, and then topped with marshmallows, chopped almonds and drizzled with chocolate ganache.
Why must I give in so easily? Maybe because eating brownies is so much more enjoyable than 6-week six pack! Thank goodness I had some help eating them 🙂
Worth it.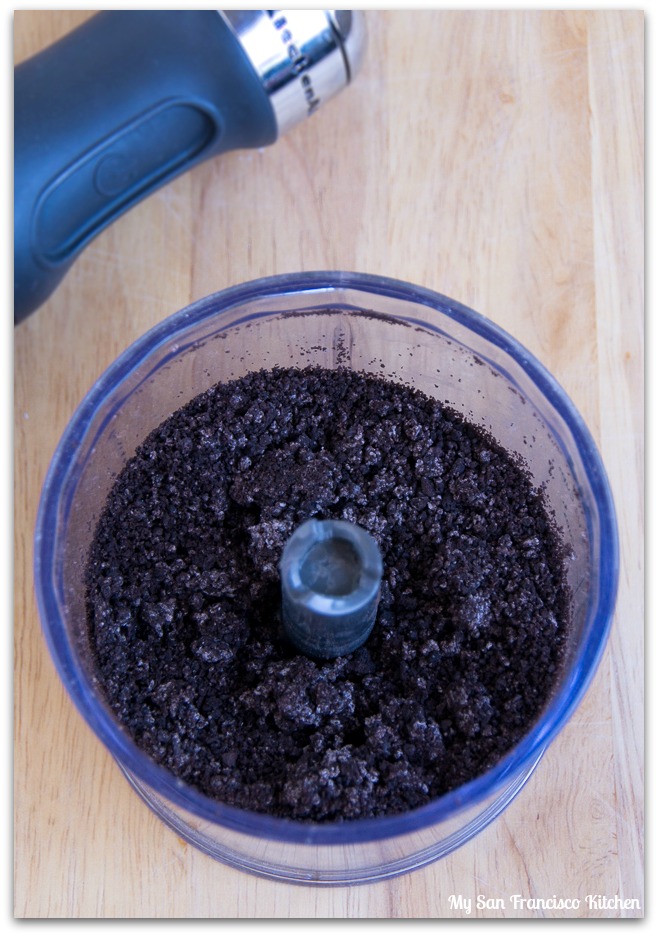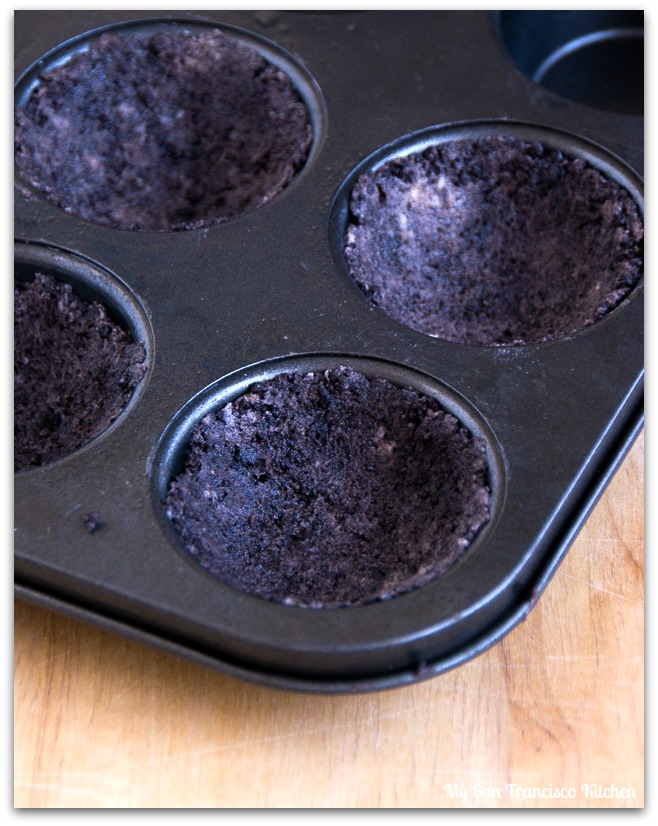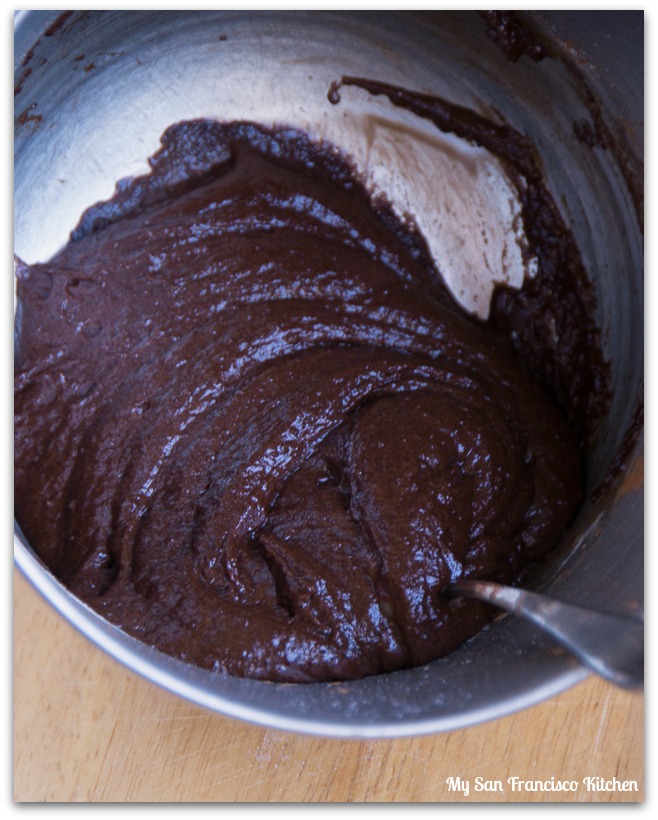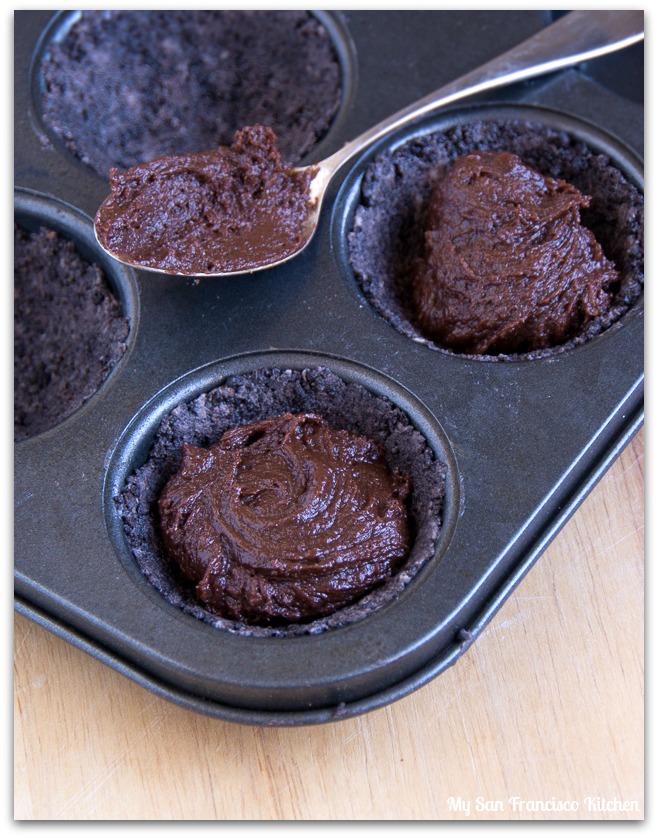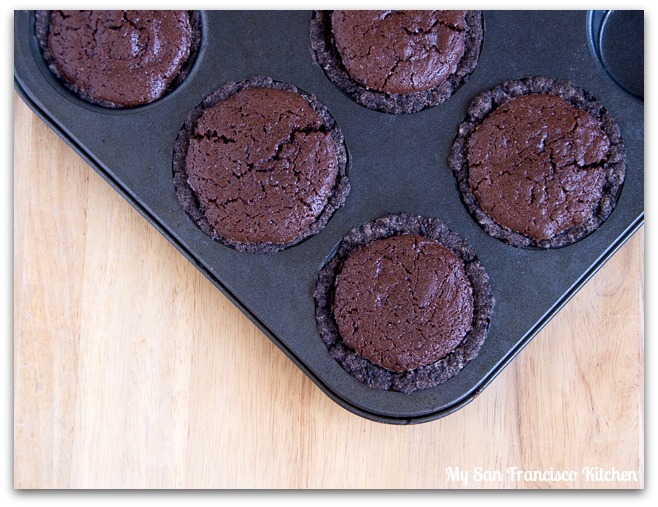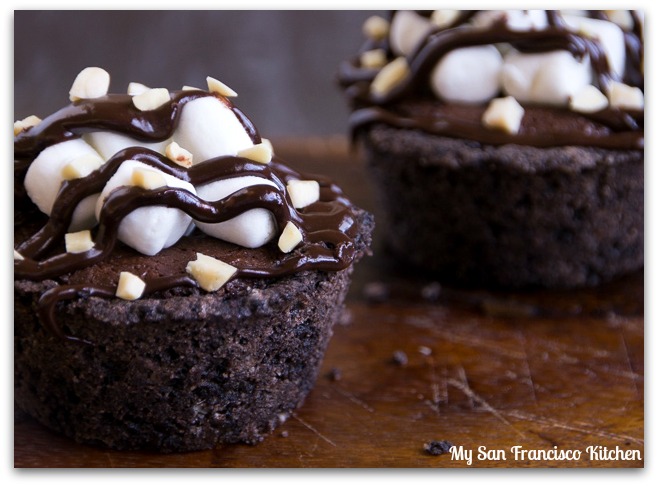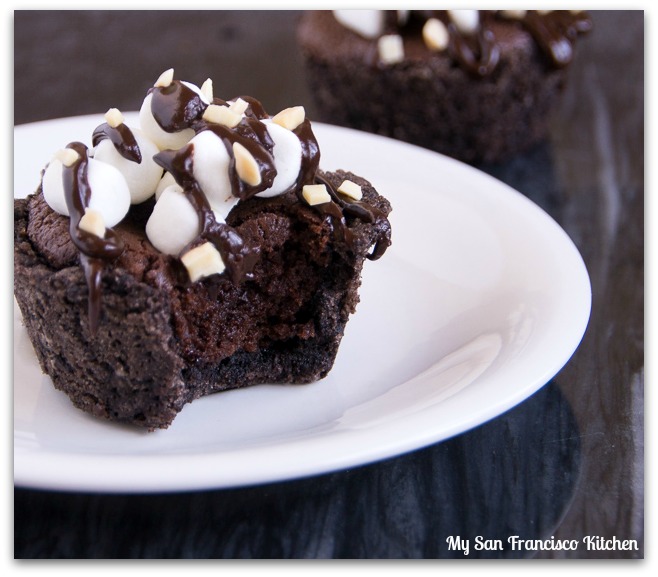 Mini Rocky Road Brownie Cups
Ingredients
Crust
24 Oreo cookies
5 tbsp butter, melted
Brownies
½ cup unsalted butter (1 stick), melted
⅔ cup white sugar
2 large eggs
½ cup unsweetened cocoa powder
½ tsp salt
½ tsp baking powder
½ tbsp vanilla extract
¾ cup unbleached all-purpose flour
Topping
1 cup mini marshmallows
⅓ cup chopped almonds
⅓ cup semi-sweet chocolate chips
1 tbsp cream or half-and-half
Instructions
Grind the cookies into crumbs using a food processor (can also use the back of a butterknife).
Mix with the 2 tbsp melted butter and press firmly into a greased muffin pan.
Chill in the refrigerator while preparing the brownie batter.
In a mixing bowl, combine all ingredients for the brownies by stirring with a large spoon.
Preheat oven to 350 degrees F.
Fill each Oreo crust cup to just below the top.
Bake for 15-20 minutes, until a toothpick comes out clean when inserted in the middle.
Cool for 5 minutes, then gently swirl a knife around the cup to release into your hand, one at a time.
Top with marshmallows and almonds.
Add the chocolate chips to a microwave-proof bowl and heat for 30 seconds x2-3 times until melted, stirring in-between.
Add the cream and stir well.
Transfer to a plastic bag with a hole cut in the bottom corner and drizzle over the marshmallow/almond topping.
Makes 10 brownie cups