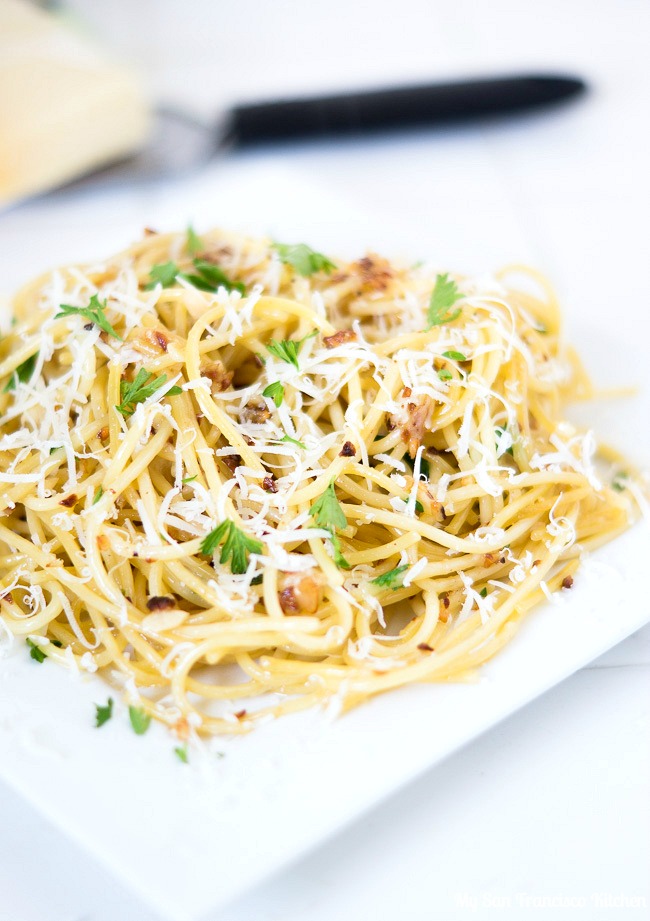 Oh hi, Friday! Where did you come from?
This week went by so fast! Usually by the end of the week, I somehow don't have my meal planning as organized as I should. Things get jumbled around during the week, or I forgot some ingredients at the store for what I planned to make. It is always nice to have a backup plan when you don't feel like going grocery shopping. For me, these skinny garlic noodles always do the trick! What's not to love about crispy garlic and pasta? I always have a package of spaghetti noodles, garlic, butter, olive oil, Parmesan cheese, and usually fresh parsley on hand (if not I just use dried). These skinny garlic noodles can be served alone or as a side. Last time I served them with salmon, and thought it was a great combination!
The first time I tried garlic noodles was a few years back while I was still in pharmacy school. Off the Grid (a food truck party that happens every week near my old campus) was going on, and one of my friends recommended these incredible garlic noodles from one of the food trucks.
One bite and I was hooked.
Later, when I tried making them at home, I came to the sad realization that they were drenched in BUTTER. I don't mind a little butter once in a while, don't get me wrong. What I do mind is eating half of a stick or more in one sitting! I worried that using less butter or adding a substitute just wouldn't be the same…until I tried olive oil. In this recipe, I substitute half of the butter for olive oil, and surprisingly the combination of the two in these lightened up garlic noodles works really well!
Now if I can only control the amount of Parmesan cheese I grate on top >.<
One thing I look forward to on Fridays is my spinning class with weights. Yes, it is the hardest workout of the week, but afterwards I feel great and ready for the weekend (and all the good eating that comes with it).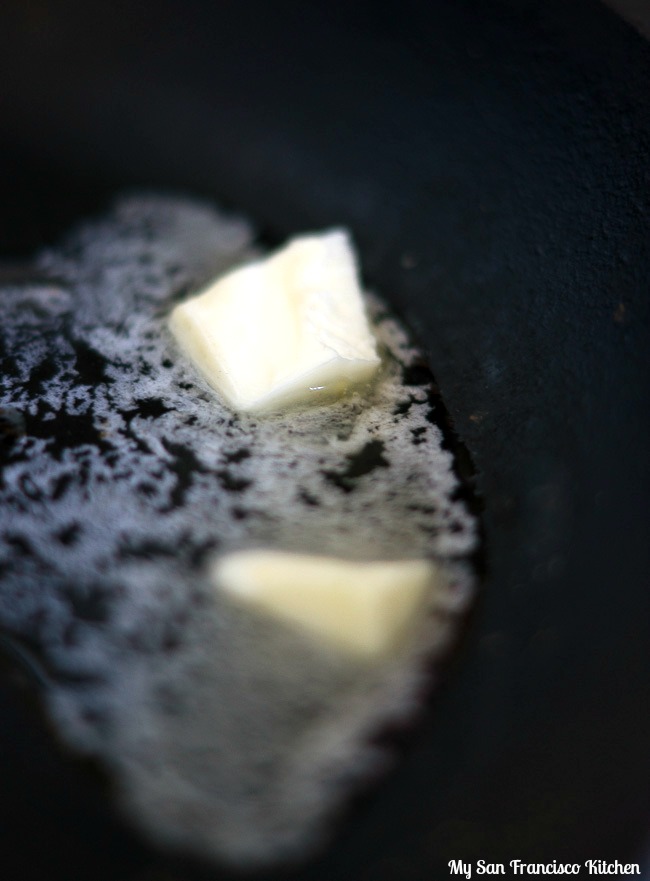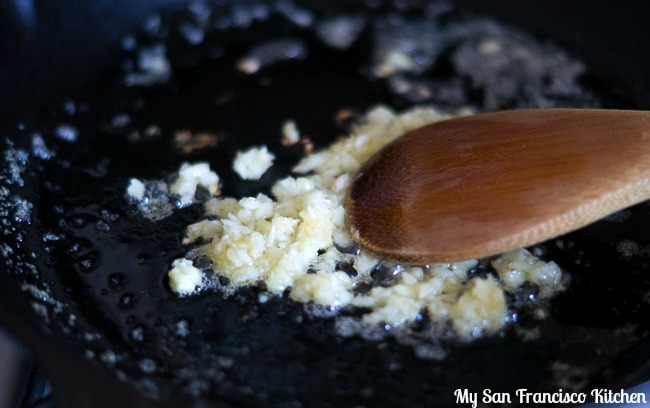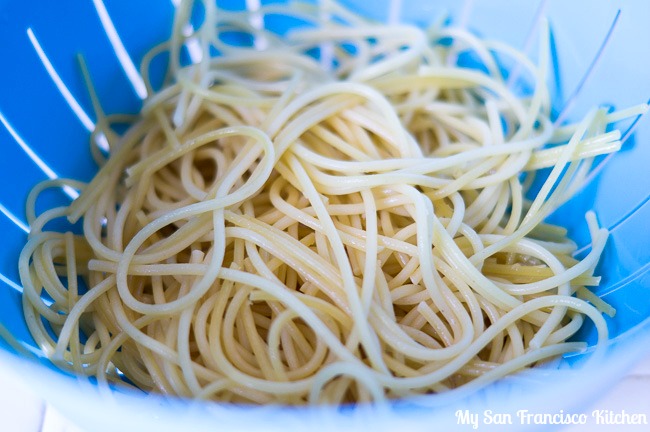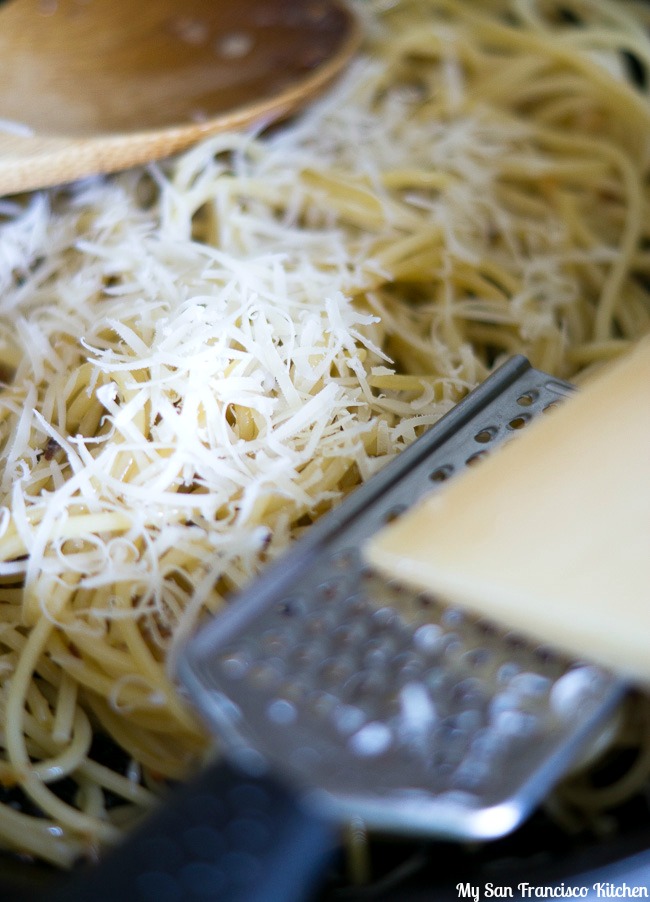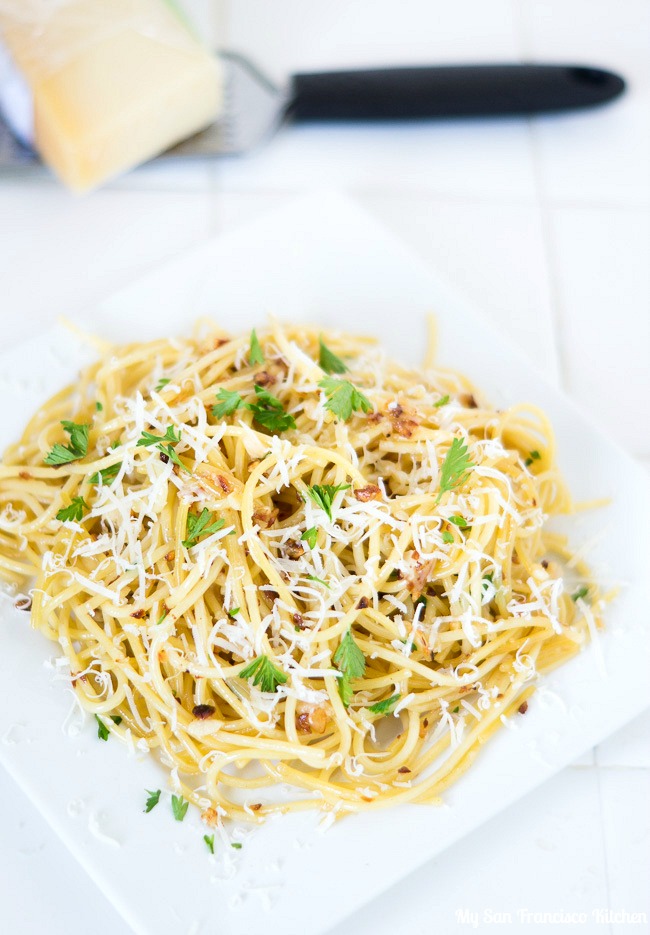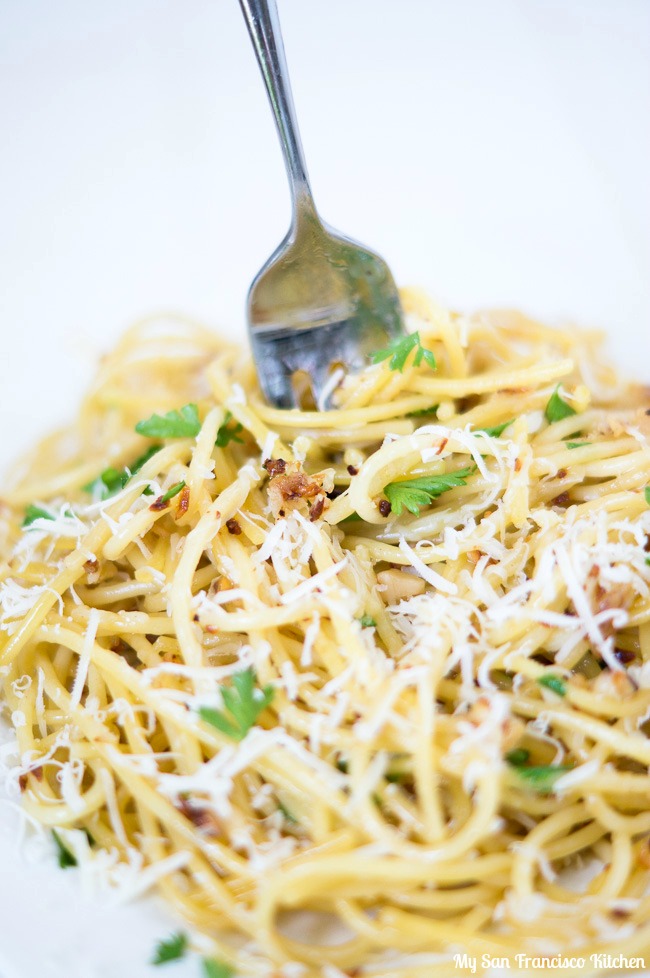 Skinny Garlic Noodles
Ingredients
1 package (8 oz) spaghetti noodles
6 cloves garlic, minced
½ stick (4 tbsp) unsalted butter
3 tbsp olive oil
¼ tsp salt
¼ cup Parmesan cheese (plus more for topping)
2 tbsp freshly chopped parsley
Instructions
Cook the noodles according to package directions al dente. Drain and set aside.
Melt the butter in a skillet over medium heat, then add the olive oil and garlic.
Cook the garlic until browned, about 5 minutes, stirring occasionally.
Add the noodles and salt, and toss together with the Parmesan cheese.
Serve warm and garnish with fresh parsley.
Serves 4
Did you make it? I'd love to see! Snap a pic and share via #mysanfranciscokitchen, or tag my social media sites!