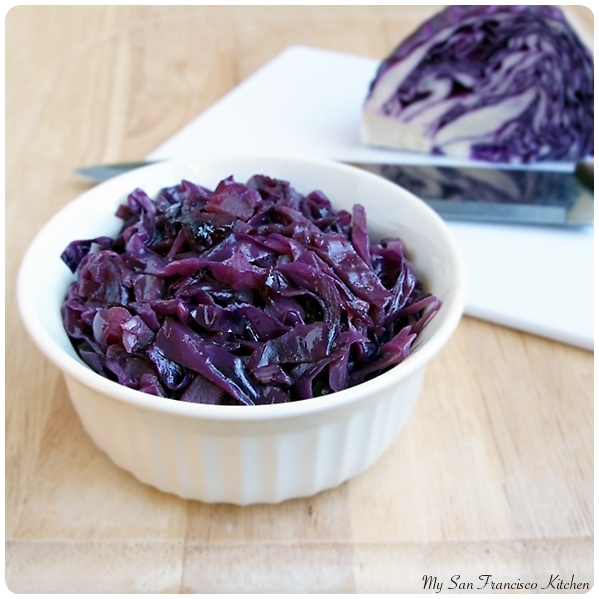 Rotkohl is a German side dish, and it means "red cabbage." The way it is prepared creates a flavorful, healthy vegetable side that you won't be able to get enough of. It goes very well with many different main courses for lunch or dinner, but my favorite main dish to pair it with is pan-fried fish and potatoes – yum! This recipe is fairly easy, but it can be a little time intensive to wait for the cabbage to simmer properly and soak in all of the flavor. One red cabbage always yields A LOT for my, so I put the rest in the refrigerator to serve again the next day or day after. It keeps very well after preparing it!
Today I worked at the San Francisco Urbanathlon sponsored by Men's Health, which means I was up at the crack of dawn…actually before that, it was still dark when I arrived at work this morning!! I got to watch the sun rise over the beautiful Marina, and the event was a lot of fun. Here is a photo from the finish line (the participants had to climb over the wall just before reaching the finish line after running a 10 mile race full of obstacles in San Francisco – I would be way too tired to climb that wall!).
I hope you had a nice weekend! Now I am off to get my workout in for the day…after watching all of the runners that participated in the race this morning, it inspired me to run a long one today!!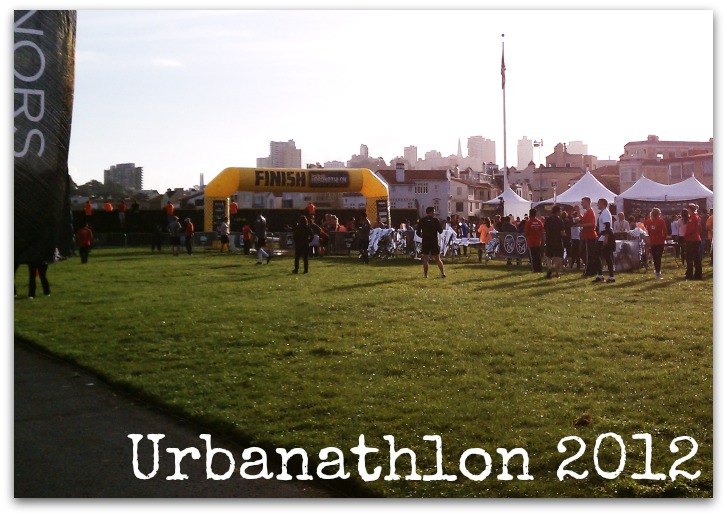 German Rotkohl (Red Cabbage)
Ingredients
½ of a red cabbage ball
3 tbsp olive oil
1 tbsp sugar
½ medium onion, chopped
2 gala apples, peeled and chopped
4 tbsp red wine vinegar
1 cup red wine
1 tsp all-spice or cloves
3 bay leaves
1 tbsp flour
Pinch of salt
Optional: red currant jam for extra flavor!
Instructions
Wash the red cabbage and remove the bottom stem.
Cut in half, then into thin strips (see photo).
Add sugar and olive oil to a large pot over medium heat and stir until sugar begins to brown.
Add the onion and apples and sauté for 5 minutes.
Add the red cabbage and stir everything well.
Add the red wine vinegar over the cabbage (to retain the red color).
Add the red wine, salt, all-spice/cloves and bay leaves cover.
Cook on medium heat until the cabbage is tender (about 60 minutes), stirring quickly and replacing the lid every 20 minutes.
Remove the bay leaves and add the flour. Stir well and serve warm. You can add a little red currant jam for extra flavor if desired.
Makes 4 cups
This post is sponsored by: