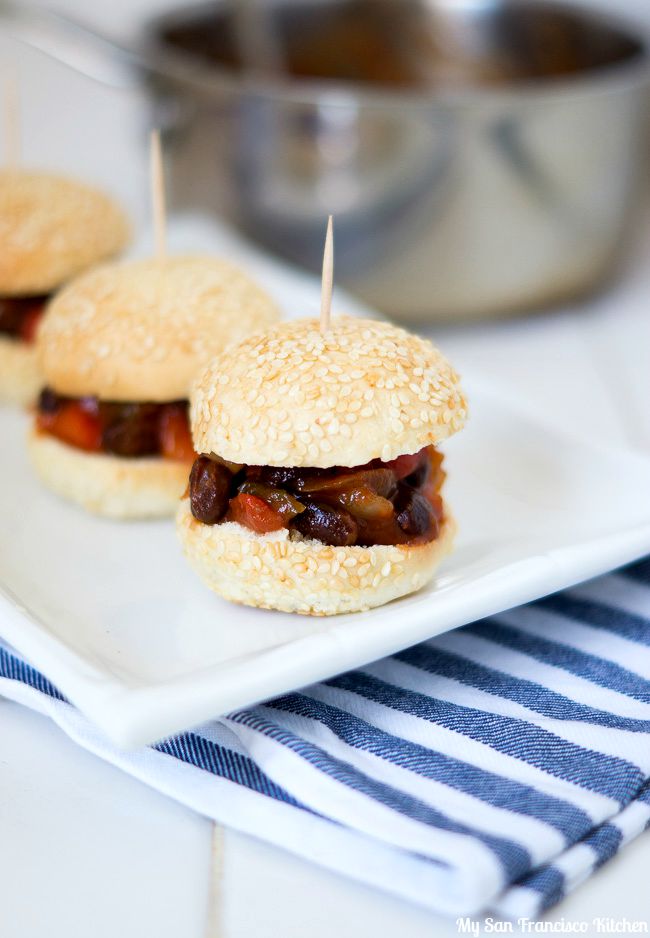 It's Monday already again! Why does the weekend always go by so fast? I hope you had a wonderful weekend and are feeling fresh and ready to start a new week.  For this week's Meatless Monday recipe, we are celebrating Manwich Monday with these adorable vegetarian sloppy joe sliders using Hunt's Manwich Sloppy Joe Sauce in the Bold flavor. I love sliders because they are very versatile. They make a great appetizer, after-school snack or dinner, and are a lot of fun for the whole family to enjoy.
Go ahead and eat as many as you want…they are, after all, mini!
You may be wondering what Manwich Monday is…Manwich Monday is a great way to kick off the week with tasty, easy, family-friendly meals. I have also tried the Manwich Original and Thick & Chunky sloppy joe flavors, and Bold is definitely my favorite. It is a hearty, meatless, sweet and tangy sauce with a great smokey flavor to it, and goes perfectly in this vegetarian sloppy joe recipe. All of the sauces make a perfect ingredient to a quick, easy meal – which is what we all need on a busy Monday!
Instead of ground beef or turkey, the "meat" of these sloppy joes are black beans. I added some chopped red bell pepper and onion to give it even more flavor and heartiness. Nobody will leave the table hungry after eating these vegetarian sloppy joe sliders! Caution: you will need both hands to eat a Manwich – meaning no phones or ipads at the table! 😉 Let's bring back family time with more fun recipes like this one.
Head over to ConAgra Foods' website to find out where Manwich sauce is located at a store near you. For more fun recipes, follow Manwich on Twitter, sign-up for ReadySetEat eNewsletter, or check out Manwich Monday Recipes on their website!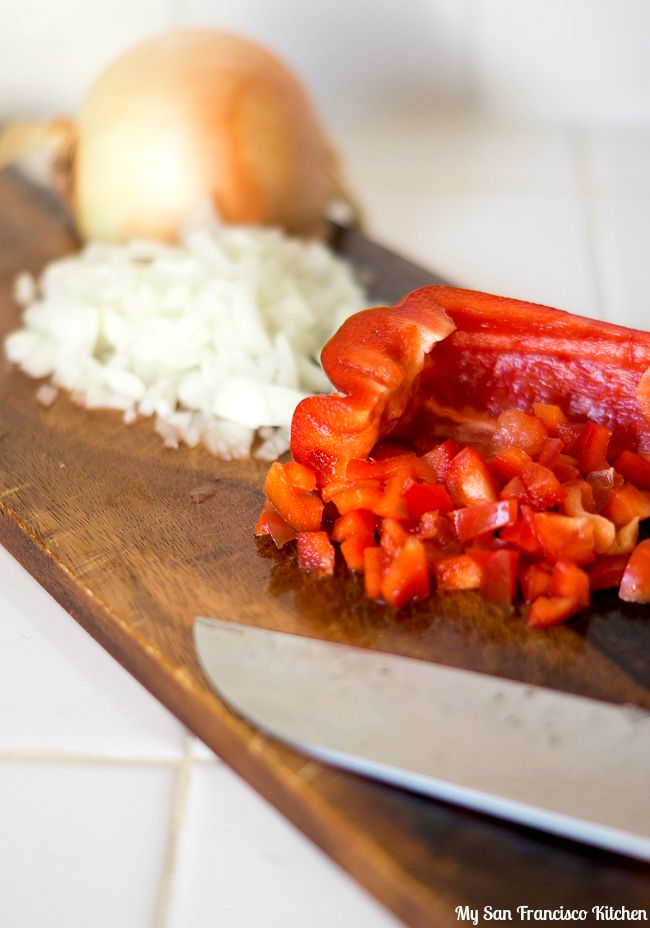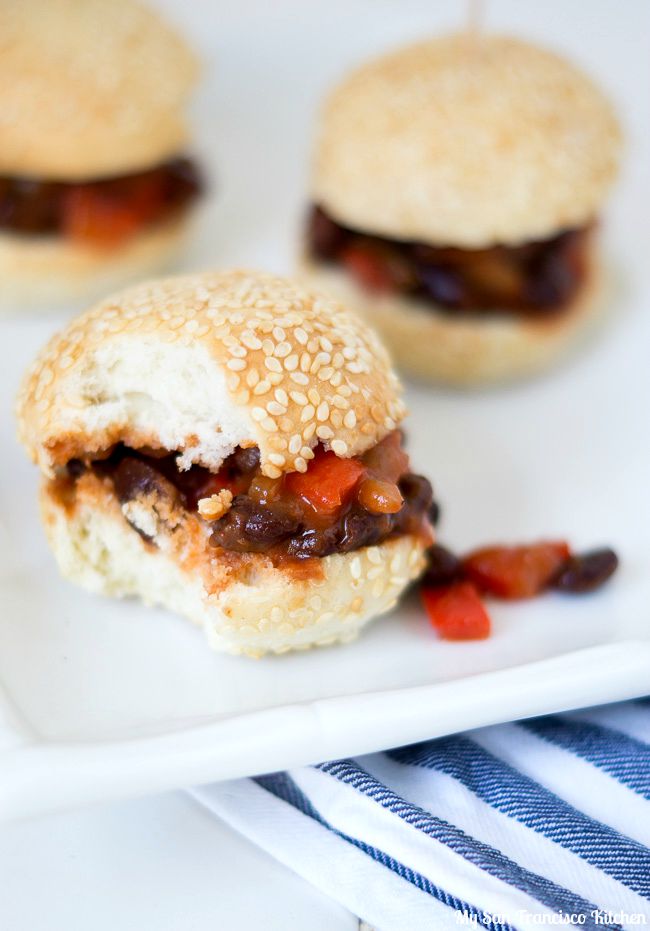 Vegetarian Sloppy Joe Sliders
Ingredients
1 tbsp olive oil
1 can Manwich Bold Sloppy Joe Sauce
1 can black beans
1 red bell pepper, chopped
1 small yellow onion, chopped
1 clove garlic, minced
1 tsp cumin
¼ tsp pepper
24 mini hamburger buns
Instructions
Heat the oil in a sauce pan over medium heat.
Add the chopped onion, bell pepper, and garlic and stir for 7 minutes, until onions are soft and translucent.
Stir in the black beans and Manwich Bold Sloppy Joe Sauce and heat through.
Spoon the sloppy joe mixture onto the mini hamburger buns.
Makes 24 sliders
This is a sponsored post written by me on behalf of Manwich. All opinions are 100% mine.