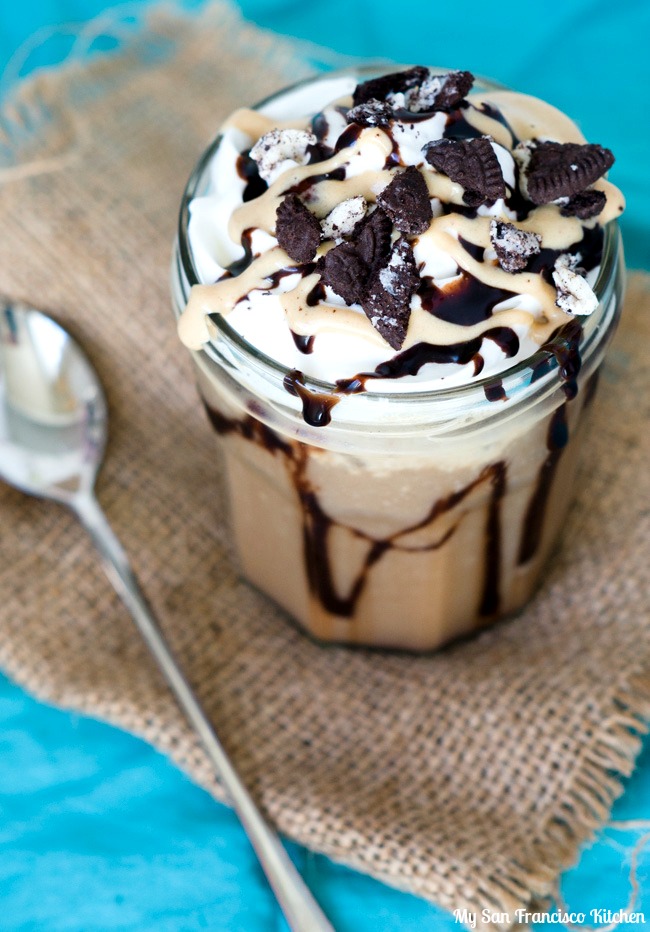 The other day my friend was asking me, "what is your favorite coffee drink?" After telling her about my favorite mud pie frappe, I realized I haven't shared the recipe with you guys yet! You can't buy this one in a coffee shop because it is homemade! You probably can already guess from the name what is in it: peanut butter, chocolate syrup, chocolate sandwich cookies, and of course, milk and coffee! To make things quick and easy, I use Folgers instant coffee to make the coffee. No waiting for coffee to brew here! Instant coffee is perfect to always have in the kitchen, because many recipes call for it, and it is so quick and easy to use. I also like that it offers a single cup solution, so you don't have to waste a whole pot of coffee just on yourself. 
Blended coffee drinks can get quite expensive, which is why I love making them at home. They are fun to make when friends are over instead of offering just plain coffee, especially on a warm day. Blended coffee drinks can be easily customized when made at home – add caramel, chocolate, vanilla, mint extract…anything you want! You can also just drink them plain by only using milk, ice and coffee. Sugar is optional 😉
Since I have been gone, 2 exciting things have happened:
I GOT A DISHWASHER. I held out for 5+ years in my apartment that doesn't have a dishwasher, but finally gave in when my darling husband offered. He made some pretty good points that I couldn't refuse. I already have so much more time! Don't take your dishwasher for granted…
*PROUD MOMENT ALERT* Amazon Prime Restaurants launched in SF a few days ago, and if you forgot or didn't read it before, I was taking photographs for their new app that delivers food from restaurants under an hour to your door. It was so exciting to see my work live! Check out a screenshot from my shoot below 🙂 p.s. I tried it last night and the service was wonderful. Hope you get to try it in your own town soon when they expand!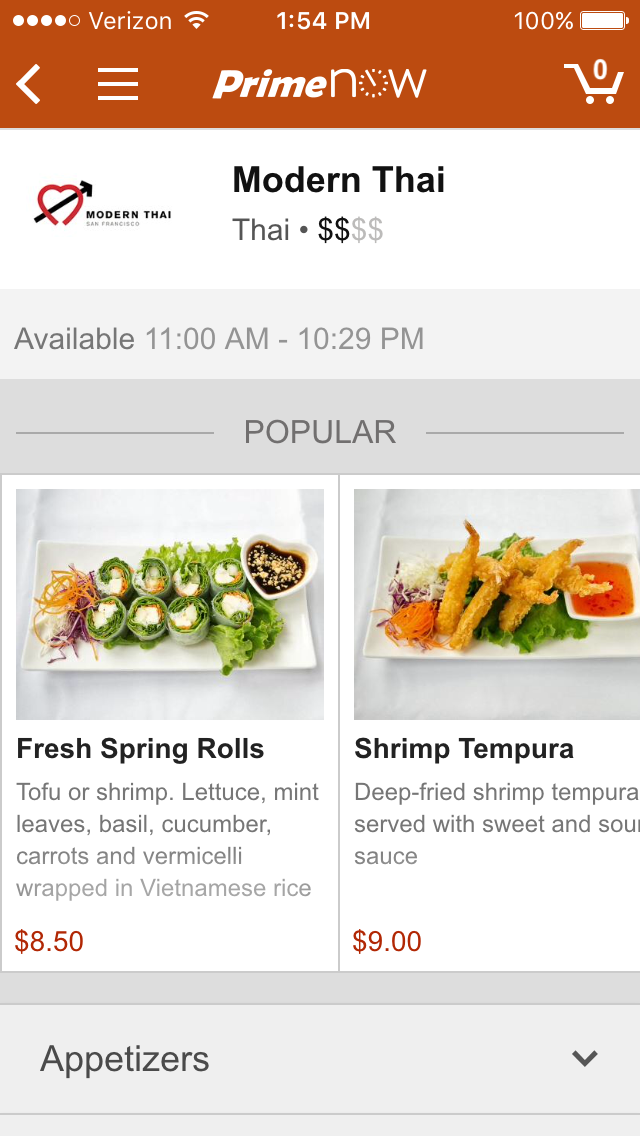 What is your favorite coffee drink? Do you always have instant coffee in your kitchen? Tell us below! For more Folgers Recipes, check out their website.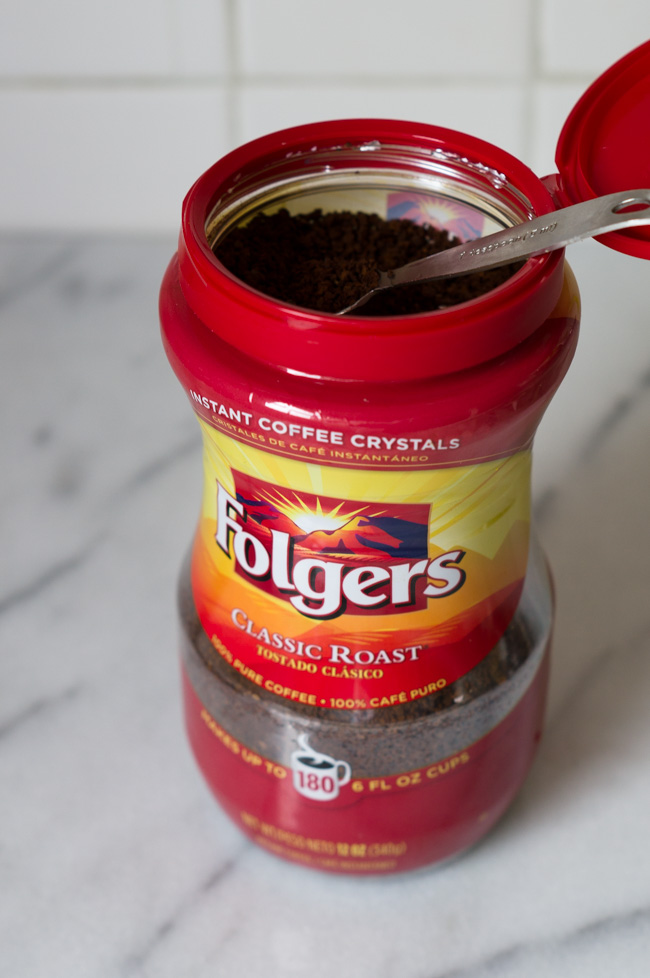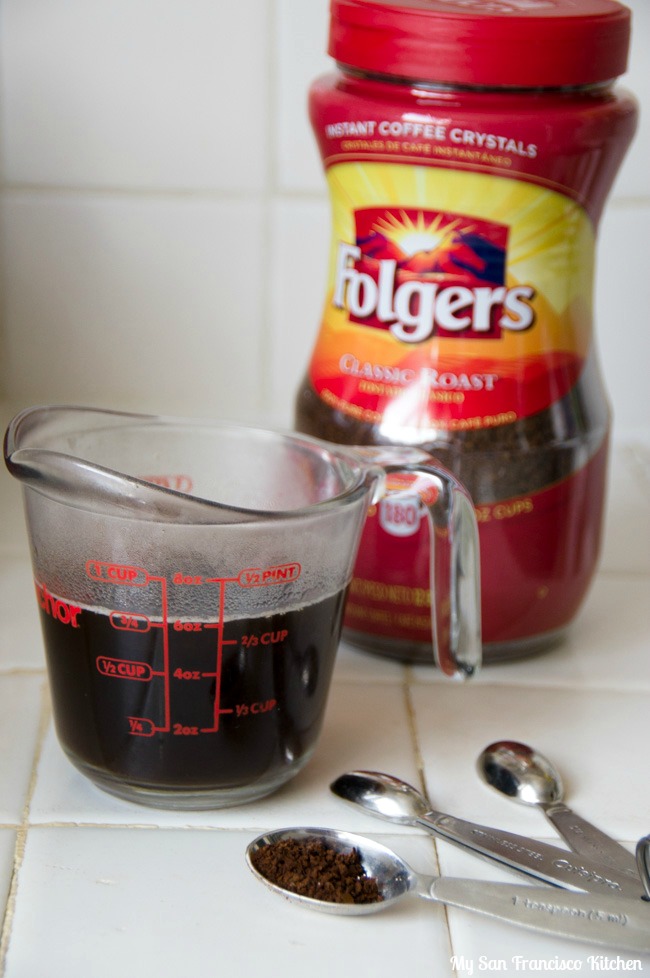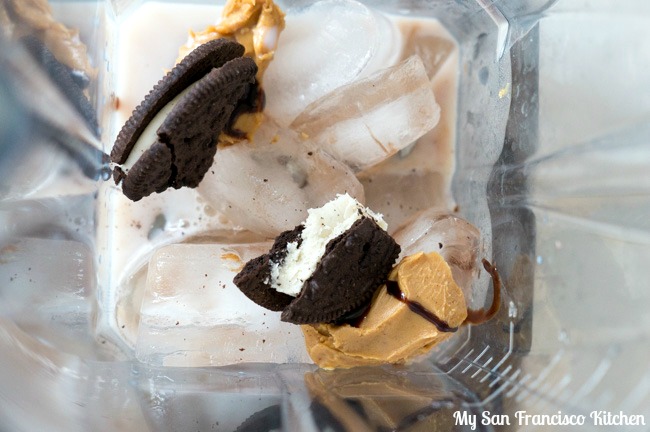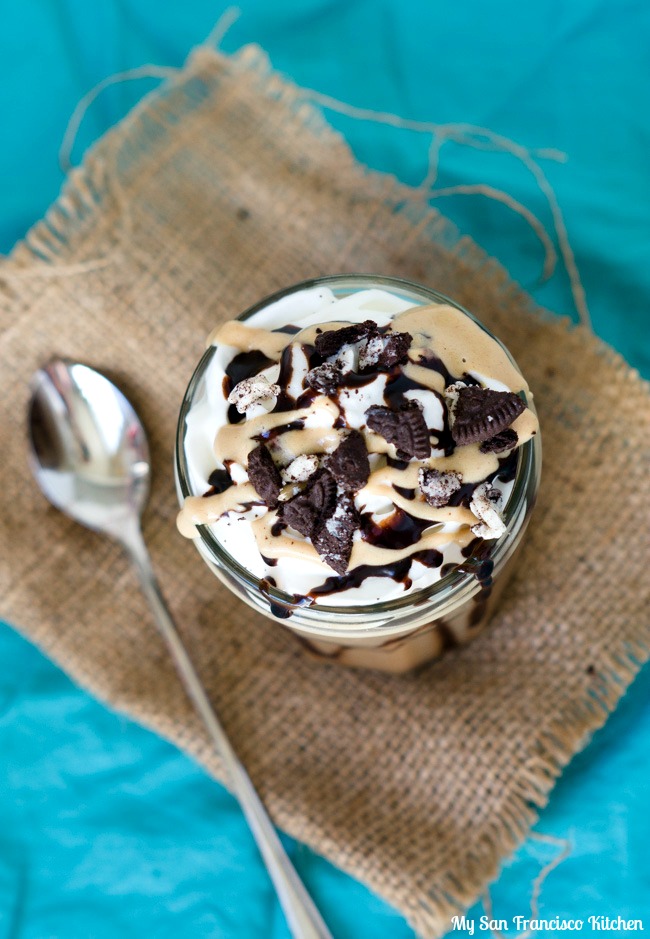 Mud Pie Frappe
Ingredients
1½ cups ice
½ cup milk
1 tsp Folgers® Instant Coffee
½ cup hot water
1 tbsp peanut butter
2 tbsp chocolate syrup
2 chocolate sandwich cookies, crushed
Whipped cream for topping
Instructions
Stir 1 tsp Folgers® Instant Coffee into ½ cup hot water and let cool.
Add the coffee and all remaining ingredients to a blender and blend until ice is fully crushed.
Top with whipped cream, chocolate syrup, peanut butter and cookie crumbs.
Makes 1 frappe
This is a sponsored post written by me on behalf of Folgers for IZEA. All opinions are 100% mine.