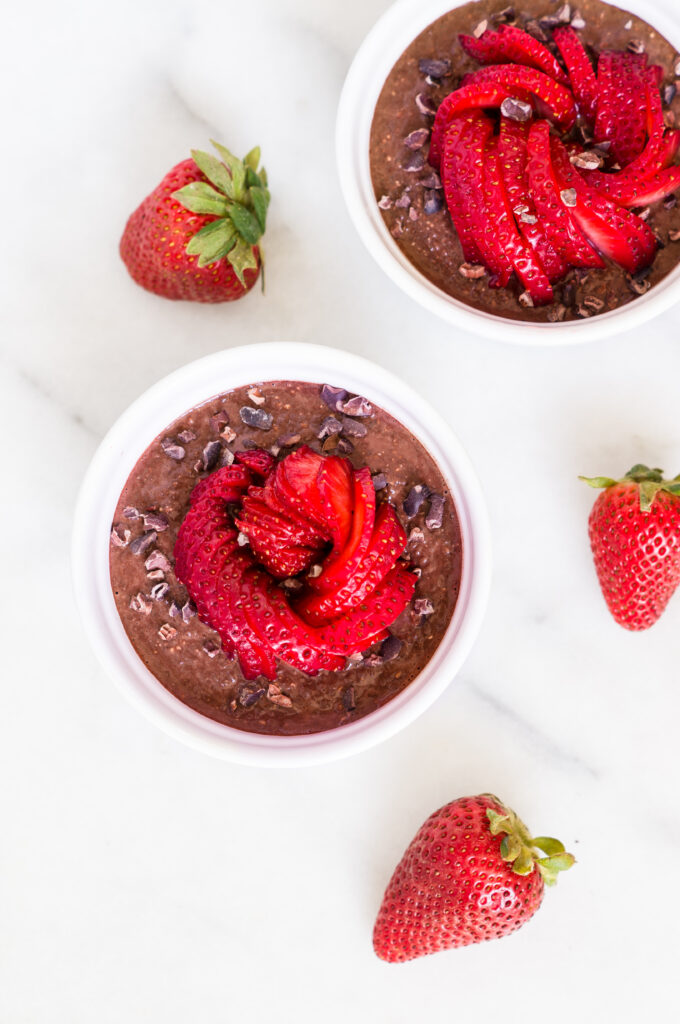 If you are looking for a smooth, rich, dairy-free / vegan chocolate chia pudding, look no further! This vegan chocolate chia pudding recipe is a staple for dessert in our house, and it is pretty much on repeat every week. You will only need a few simple ingredients to make it. The hardest part is waiting for the delicious chocolate chia pudding to set, so you can top and eat it! I like to add fresh fruit or whipped cream (you can make a vegan whipped coconut cream!).
Here is a reel on my Instagram (@thecookingrx) where I show how I make it in my Thermomix®:
Enjoy!
Vegan Chocolate Chia Pudding
Course: Dessert
Ingredients
2 cups unsweetened vanilla almond milk

1/2 cup chia seeds

1/4 cup cacao powder

1/4 cup maple syrup

1 tsp vanilla extract
Directions
Add all ingredients to a Thermomix® or other blender and pulse a few times until well blended.
Transfer to 4 jars and chill in the refrigerator for at least 4 hours (best overnight!).
Top with your favorite toppings.