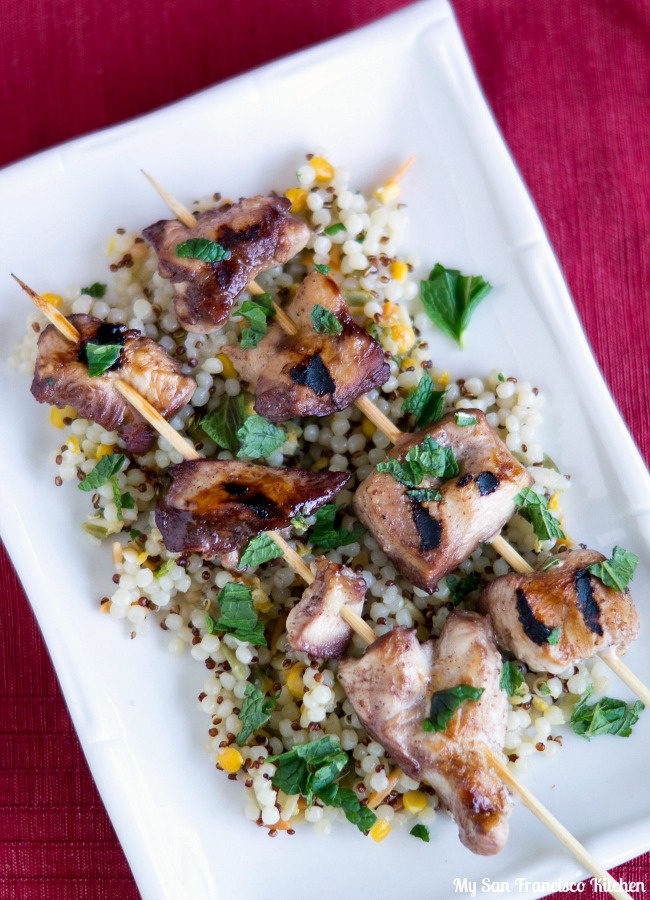 What do you think of when you hear the words "comfort food?" For me, I think about unhealthy foods like mac and cheese, fried chicken, etc. Our family strives to live a healthy lifestyle, so today I am recreating the meaning of comfort food and coming up with a new comfort food idea. Comfort food does not have to be unhealthy. It can be healthy and taste great! Here is one example: pomegranate chicken skewers. They are healthy and delicious, and I would definitely consider them a comfort food. This pomegranate chicken skewer recipe is a great addition to your easy, healthy dinner recipe collection.
I first tried pomegranate chicken at a Mediterranean restaurant nearby and loved the flavor. After some experimenting at home, I created my own pomegranate chicken skewer recipe. The key is letting the chicken soak in the marinade for a few hours before grilling it. I used an electric indoor grill, but I am sure they also taste great on the BBQ!
For the chicken, I used Foster Farms Simply Raised fresh chicken. Foster Farms is a family owned company that is independently audited and certified by the American Humane Association, which is important to me when making my grocery shopping decisions. The chicken is locally grown in California and the Pacific Northwest, and they never use antibiotics, hormones or steroids.
For more chicken recipe ideas, check out the Foster Farms website.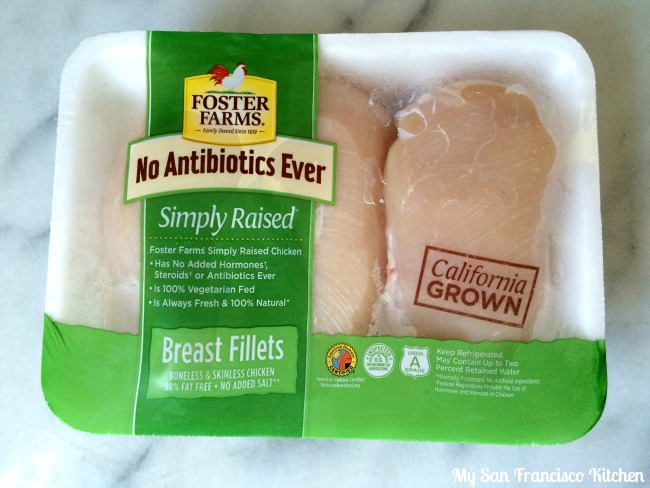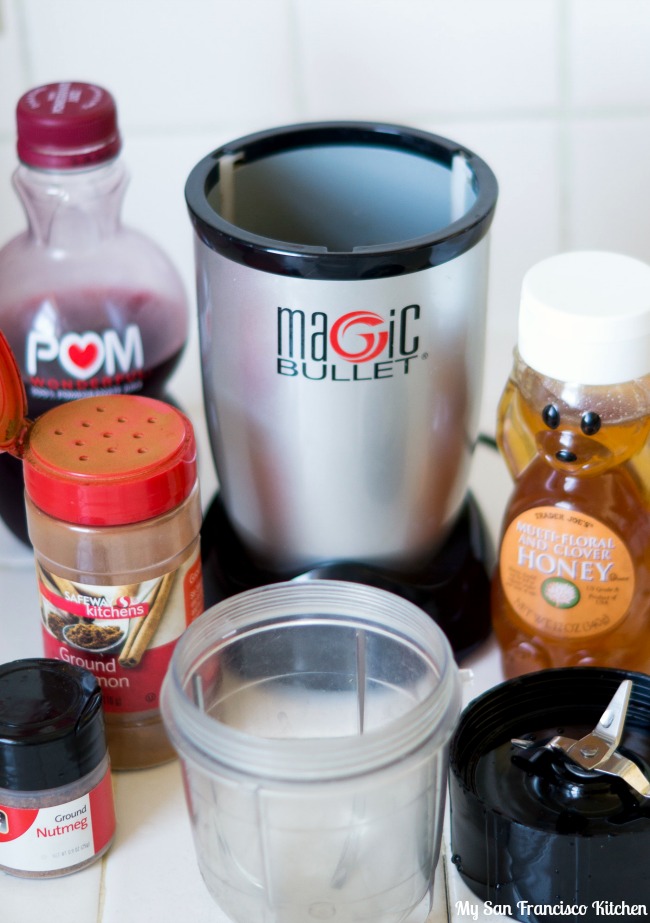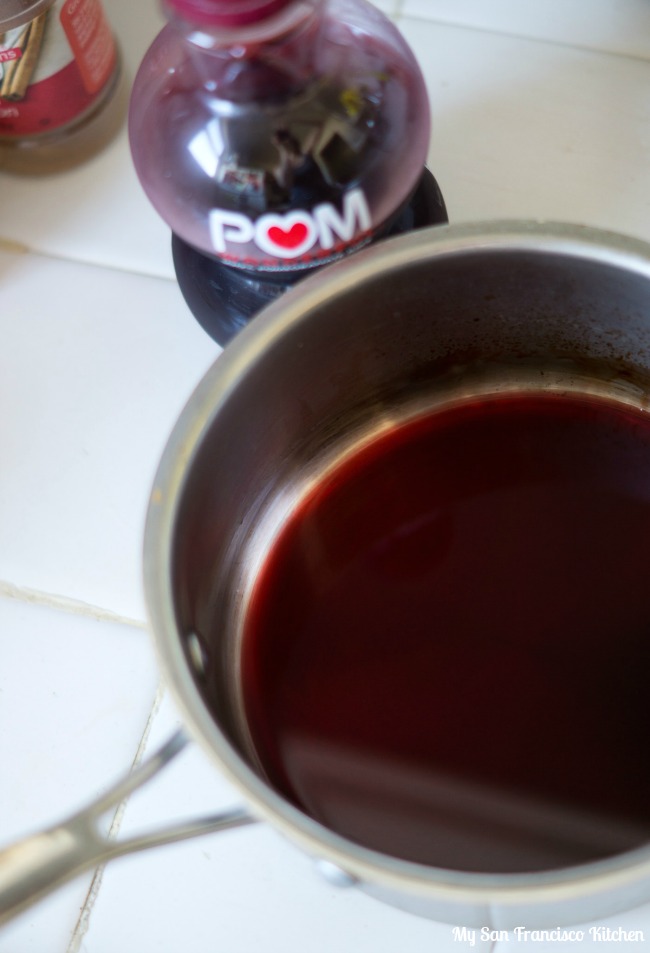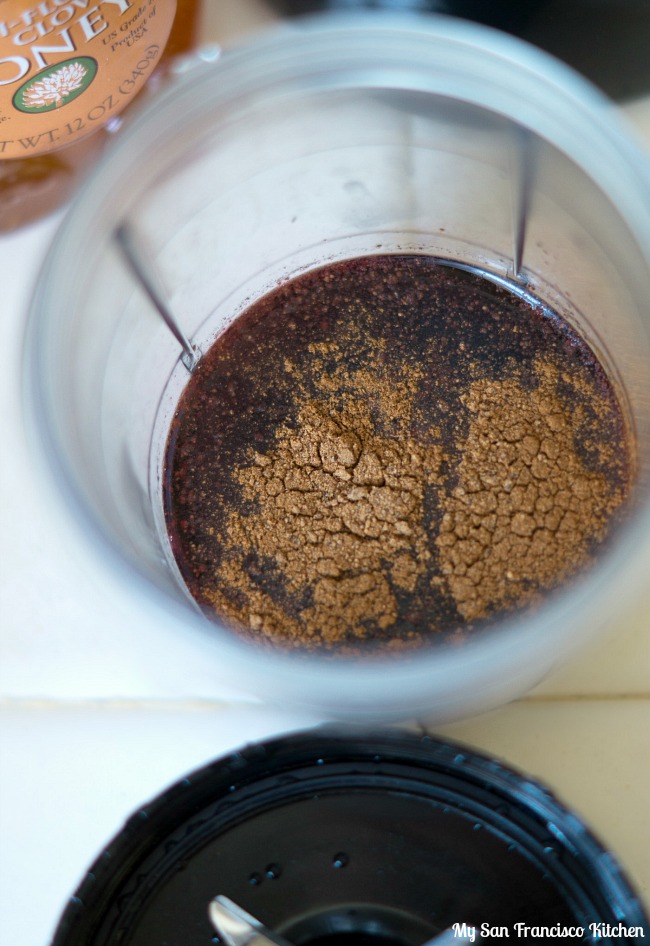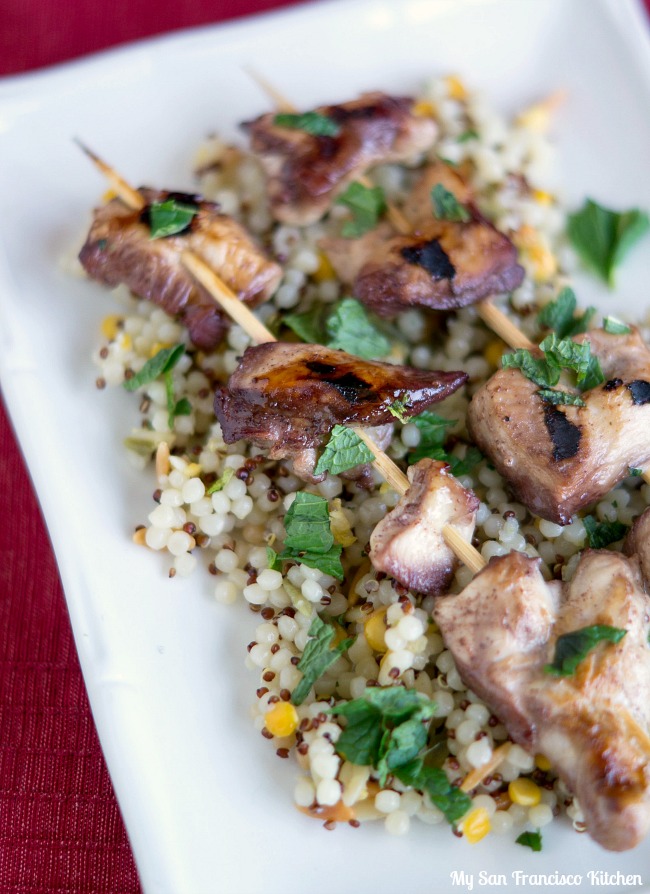 Pomegranate Chicken Skewers
Ingredients
2 boneless, skinless chicken breasts
8 oz pomegranate juice
1 tbsp honey
¼ tsp. cinnamon
⅛ tsp. nutmeg
¼ tsp. salt
¼ cup chopped mint leaves
Instructions
Bring the pomegranate juice to boil, then turn the heat to low and simmer uncovered for 30 minutes to thicken.
Add the pomegranate juice, honey, cinnamon and nutmeg to a small Magic Bullet cup and blend using the cross blade.
Slice the chicken breast cutlets into 1-inch pieces and place into a large bowl.
Pour the pomegranate marinade over the chicken and toss well. Cover and chill in the refrigerator for at least 4 hours.
Preheat a grill pan or indoor grill.
Arrange the chicken pieces on bamboo skewers, sprinkle with salt, and cook for 4-5 minutes (or 3 minutes on each side if using grill pan).
Sprinkle with salt and chopped mint.
Makes 4 skewers