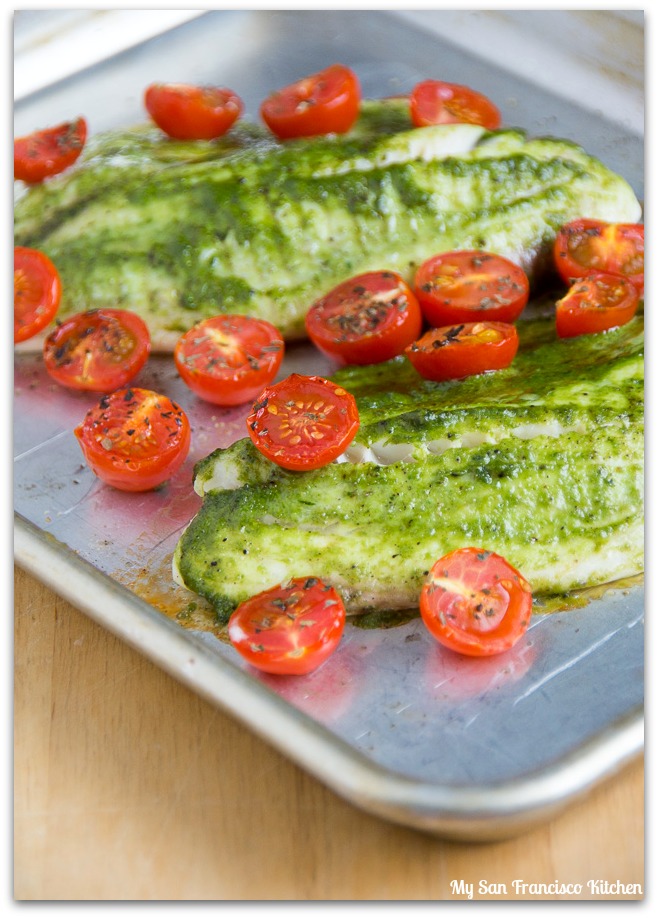 Pesto is a great way to use up extra basil leaves. I always buy a large package of them at the store when I only need it for one or two recipes for that week, and am left with a lot of extra. I started growing my own basil, but it is still too young to take the leaves! I always end up using the rest of the leaves to make pesto before they go bad, which gives me even more recipe options. I love spreading pesto on flatbread or a sandwich, and especially in pasta. When I saw some tilapia fillets I had in my freezer, I thought pesto sauce would make them really flavorful when baked in the oven. This recipe is very easy (especially if you already have pesto sauce on hand!). You can use homemade or store-bought pesto sauce. The herbed tomatoes add another dimension of flavor to this dish, and are definitely a must in this baked tilapia recipe!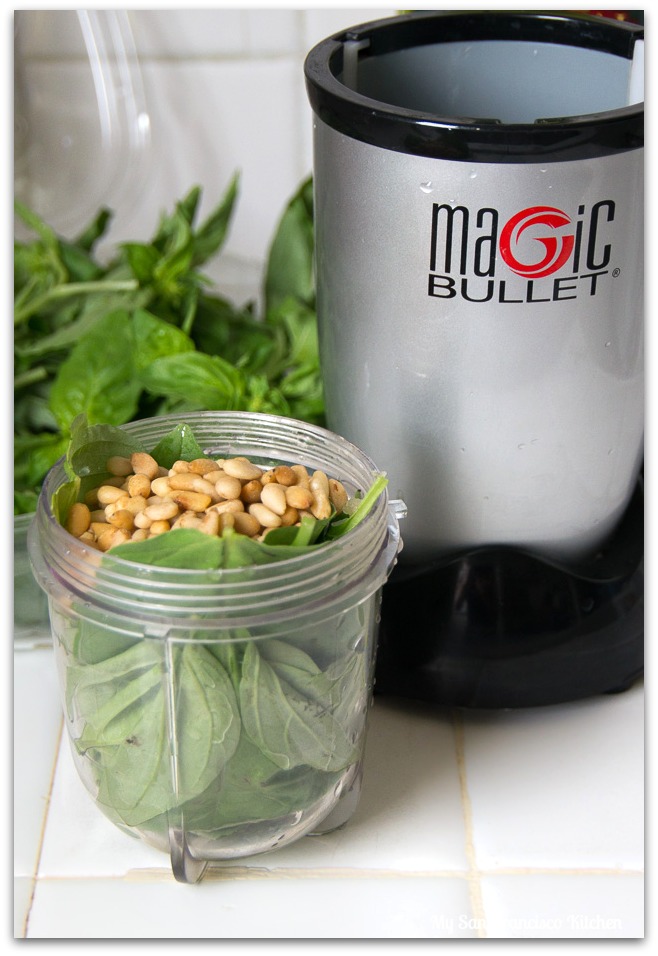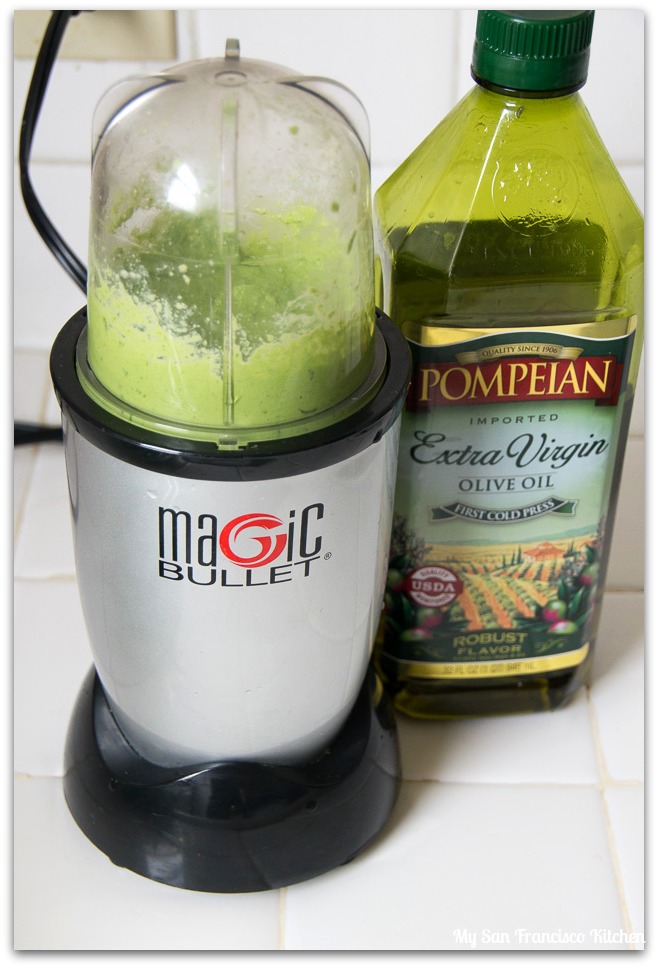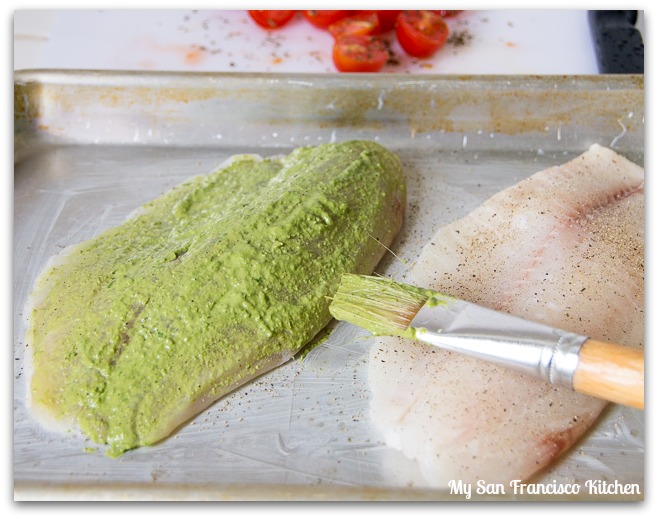 Pesto and Tomato Tilapia
Ingredients
1 cups fresh basil leaves
1 clove garlic, minced
2 tbsp pine nuts
⅓ cup + 1 tbsp extra-virgin olive oil
¼ cup freshly grated Parmesan cheese
Salt and pepper, to taste
2 tilapia fillets
1 cup cherry tomatoes, sliced
½ tbsp dried basil
Instructions
Preheat the oven to 375 degrees F.
Grease a baking pan with cooking spray.
In a small bowl, add the sliced cherry tomatoes, 1 tbsp olive oil, dried basil, and a little salt and pepper. Set aside.
Add the basil, garlic, pine nuts, olive oil and Parmesan cheese to a blender.
Blend until you get a smooth pesto sauce, then add salt and pepper to taste.
Rinse and pat the tilapia fillets dry with a paper towel, then transfer them to the baking pan.
Brush on the pesto sauce and top with sliced cherry tomatoes.
Bake for about 10 minutes, until easy to flake and opaque.