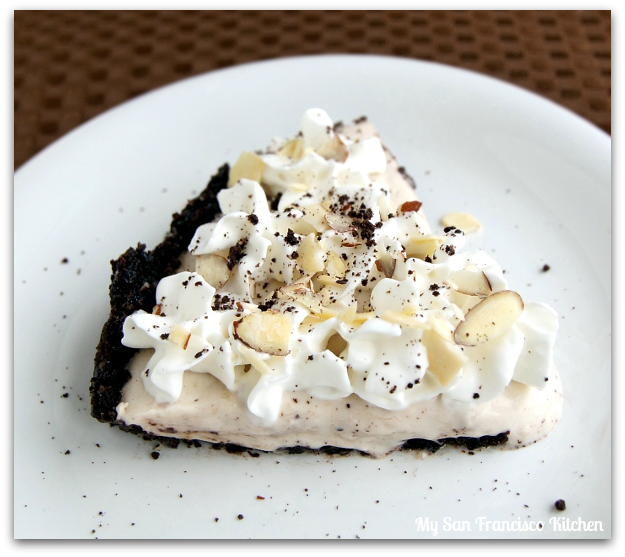 This week is an exciting one for me. I survived my first day of rotations today (yay) and I am launching my first recipe book this weekend – stay tuned for more details! After a long day at the hospital, I came home and indulged with this low fat banana cream pie I made for Easter yesterday. Oh, how rude of me – Happy Easter by the way! I hope you had a wonderful day with family and friends, and plenty of chocolate of course 😉
This banana cream pie is really easy to make. The hardest part is waiting for the filling to set in the freezer! When I was looking around for recipes, I saw that most were made with egg yolks and/or heavy whipping cream (it is a banana cream pie after all…what did I expect?!). I try to avoid heavy whipping cream in desserts, because come on, have you looked at the nutrition label? There is more saturated fat in two tablespoons than I probably eat in one whole day! I created this recipe for those who want to enjoy a creamy banana filling, but without all the fat from heavy cream. Don't expect it to taste like a traditional banana cream pie, but I think it is full of banana flavor and the texture is excellent. Keep the banana cream pie in the freezer until you are ready to serve it, then place outside to defrost for about 20 minutes so it gets nice and soft.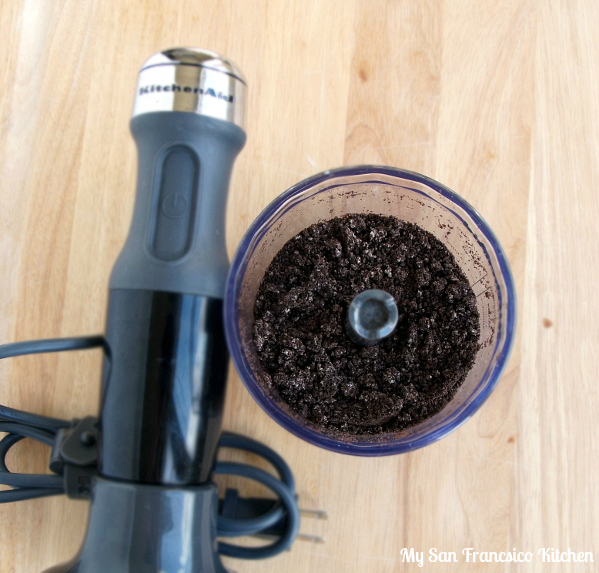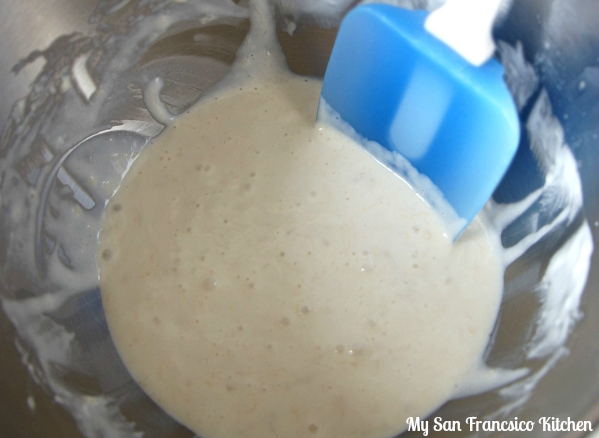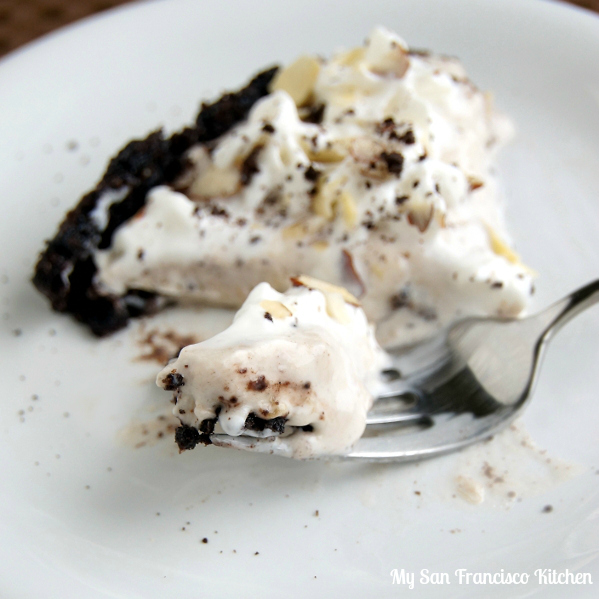 Low-Fat Banana Cream Pie
Ingredients
Crust
12 chocolate sandwich cookies (can substitute graham cracker crust)
2 tbsp butter, melted
Filling
4oz light cream cheese
1 tsp vanilla extract
2 tbsp confectioners' sugar
⅓ cup non-fat milk
2 small bananas (or 1½ large)
¼ cup light Cool Whip
Light whipped cream and sliced almonds for topping
Instructions
In a KitchenAid 5-speed hand blender or food processor, grind the chocolate sandwich cookies down to fine crumbs (or graham crackers if using these instead).
Add the crumbs to a pie dish, along with melted butter.
Mix together with a fork until the cookie crumbs are completely wet, then press against the pie dish to form the crust.
Refrigerate for 15 minutes.
In the meantime, add all of the filling ingredients to a stand mixer and mix (or beat with electric beaters) until smooth, about 4 minutes.
Transfer filling to pie crust and freeze for 1 hour, or until filling is firm.
Store in the freezer until ready to serve, then set out for 20 minutes before cutting.
Top with light whipped cream and sliced almonds.
 FTC Disclosure: KitchenAid provided me a 5-speed hand blender free of charge.