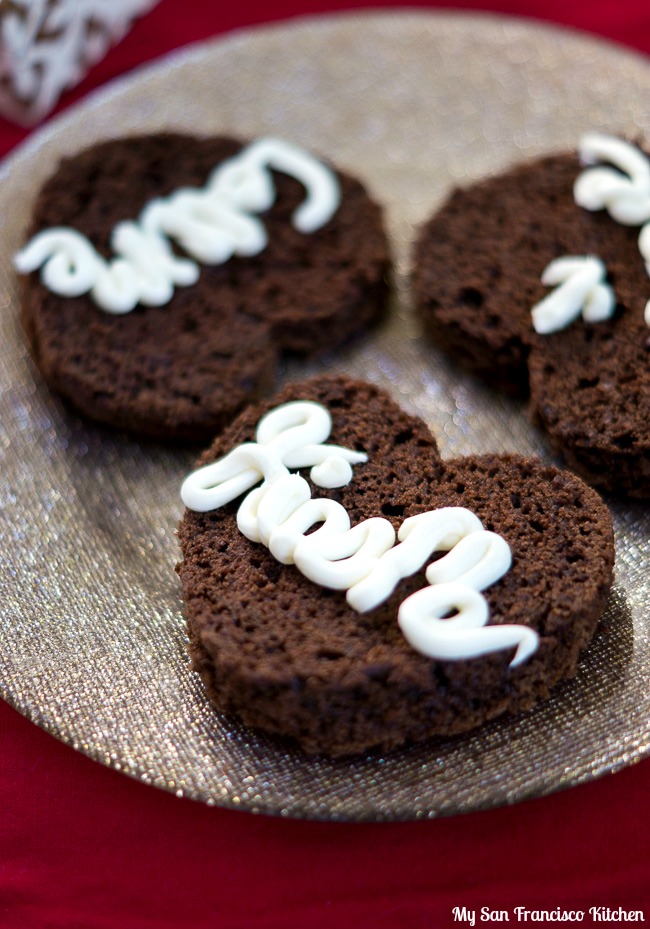 Whether or not you have someone to share it with, these mini chocolate heart cakes are the perfect gift (for yourself or someone special) for Valentine's Day. Homemade Valentine's Day gifts are the best, and these chocolate heart cakes are too easy to not make as a Valentine's Day gift. I used 4-inch ramekins to bake the mini chocolate cakes, then a large heart-shaped cookie cutter to cut out heart shapes from the cakes once they were cooled. Then, I used cream cheese frosting to write sweet nothings on top. 
Don't these cute little chocolate heart cakes remind you of Sweethearts candies? You know, those colorful heart candies that have things written on them like "Kiss Me" or "Call Me" or "I Love You" on them? I used to love eating those around Valentine's Day as a kid, but now I love chocolate so much more. Maybe that is why I created the bigger, chocolate cake version of them 😉
Do you have plans to celebrate Valentine's Day this year?
We like to stay in, cook a nice meal, and of course a fancy dessert! I haven't decided what to make this year, but I would like to try a new recipe.
I told you guys Leila started eating solids 2 months ago right? It has been so much fun giving her new foods to try. One of my favorite baby food cookbooks so far is Super Baby Food Cookbook by Ruth Yaron. There are so many great, healthy baby food recipe ideas in there! Recently, Leila tried blueberries and she loved them. I used the blueberry recipe in that cookbook, and they turned out just perfect for her. We are almost transitioning to more chunky foods, just waiting on her teeth to come in!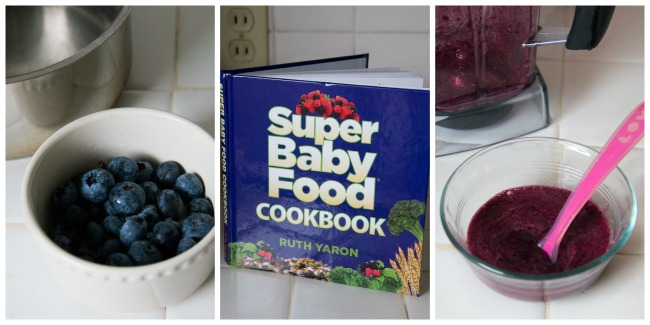 This past week we were up in Tahoe skiing with my parents. Unfortunately, within an hour of arriving, Fabi and I both got food poisoning! Why do these things always have to happen on vacation? My parents also got it a few days later. The only one who was spared was little Miss Leila, thank goodness. Besides the food poisoning going around, we had a really fun time! On the last part of the drive home, I saw the golden gate bridge peering out from a cloud of fog and it felt nice to be home.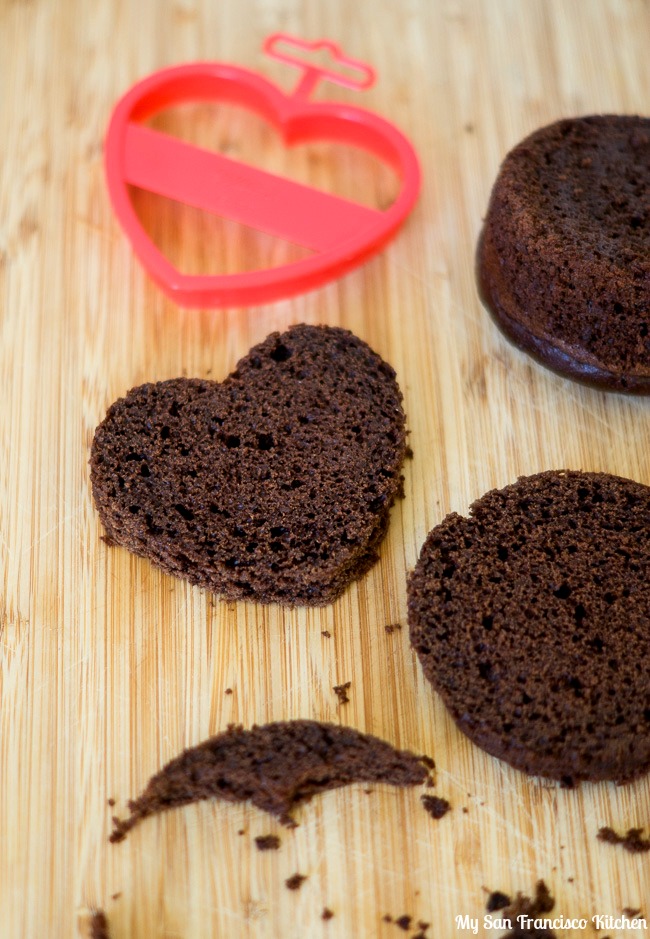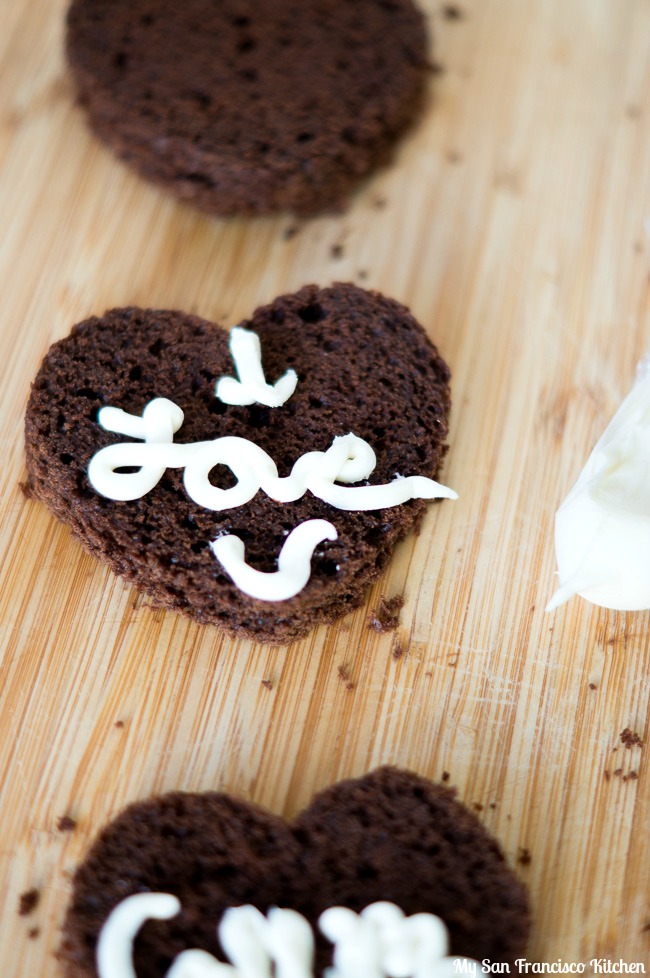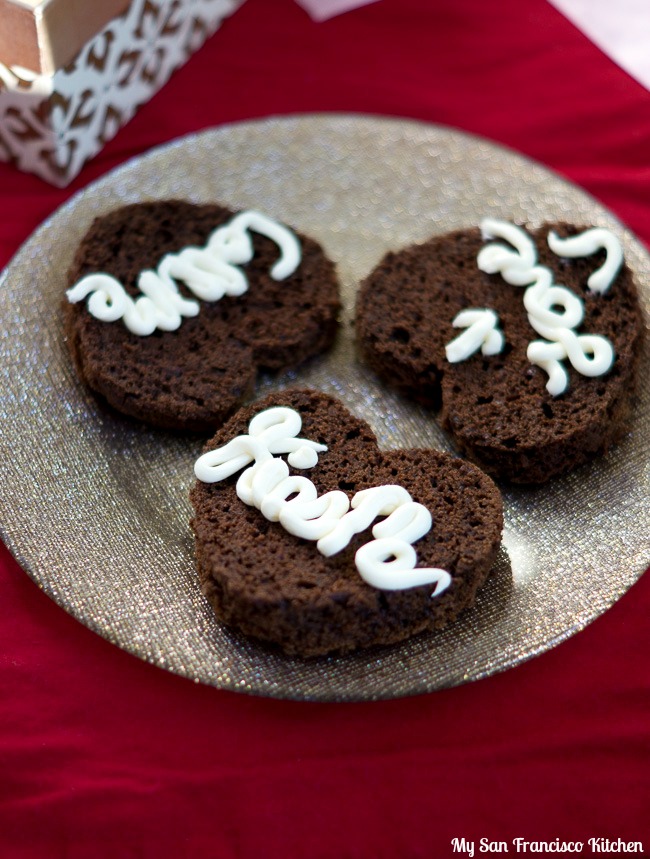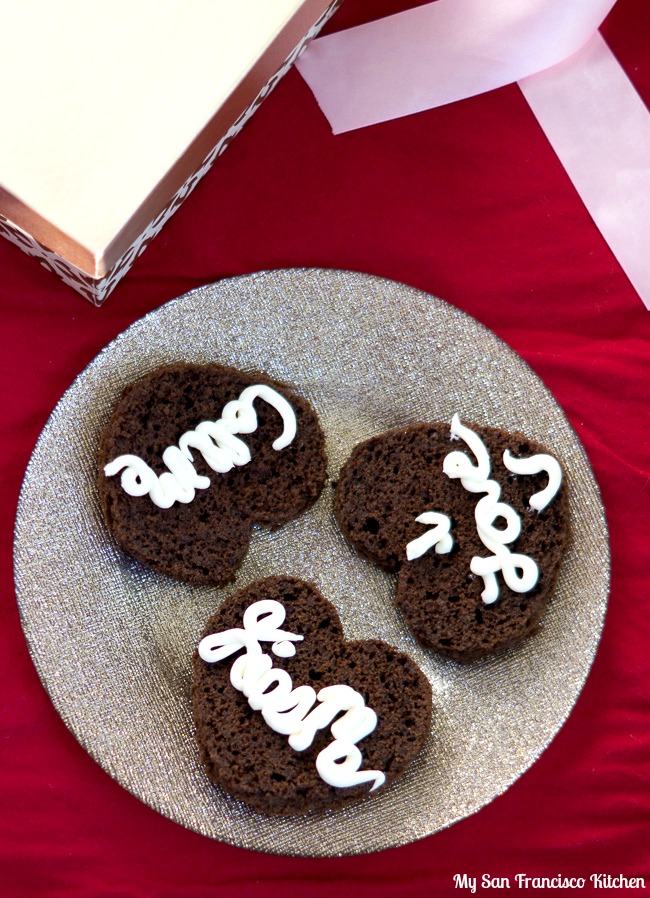 Mini Chocolate Heart Cakes
Ingredients
1 cup all-purpose flour
¼ cup + 2 tbsp unsweetened cocoa powder
¾ cup + 2 tbsp granulated sugar
1 tsp baking powder
½ tsp baking soda
½ tsp salt
1 tsp vanilla extract
¼ cup vegetable oil
1 egg
½ cup milk
½ cup boiling water
Instructions
Preheat the oven to 350 degrees F.
Grease four 4-inch ramekins and dust with flour.
Mix all ingredients in a bowl with a wooden spoon or whisk and transfer evenly to the ramekins.
Bake for 25-30 minutes, until a toothpick comes out clean.
Let cool to touch, then remove from the ramekins and continue cooling.
Once cooled, use a heart-shaped cookie cutter to cut out heart shapes.
Use any frosting to decorate.
Makes 4 mini heart cakes