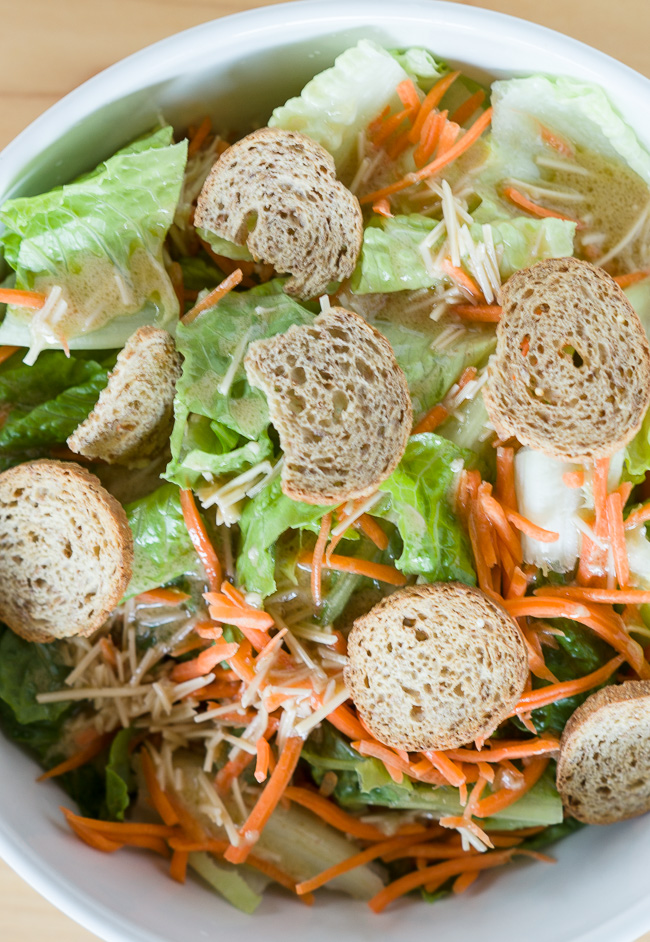 We rarely buy store-bought salad dressings. Making them at home is so easy, and saves a lot of money in the long run! This parmesan vinaigrette requires few ingredients, and is very flavorful. I used pre-shredded carrots to save time, and threw some Angelic Bakehouse bread crisps on top for some carbs and extra crunch. These bread crisps don't take away from the flavorful dressing, and add a nice texture to this salad. I got them in my September Degustabox. 
Degustabox is a monthly surprise subscription food box that contains 10-15 food products delivered right to your door. Shipping is free. It is so much fun getting to try new products in my box that I have never seen at the grocery store before. I also get a lot of my recipe inspiration from these new products.
Get your first Degustabox filled with 10-15 full-sized goodies for only $9.99 – just for MSFK readers ?
Hope you enjoy this easy, yet delicious, salad dressing made from scratch!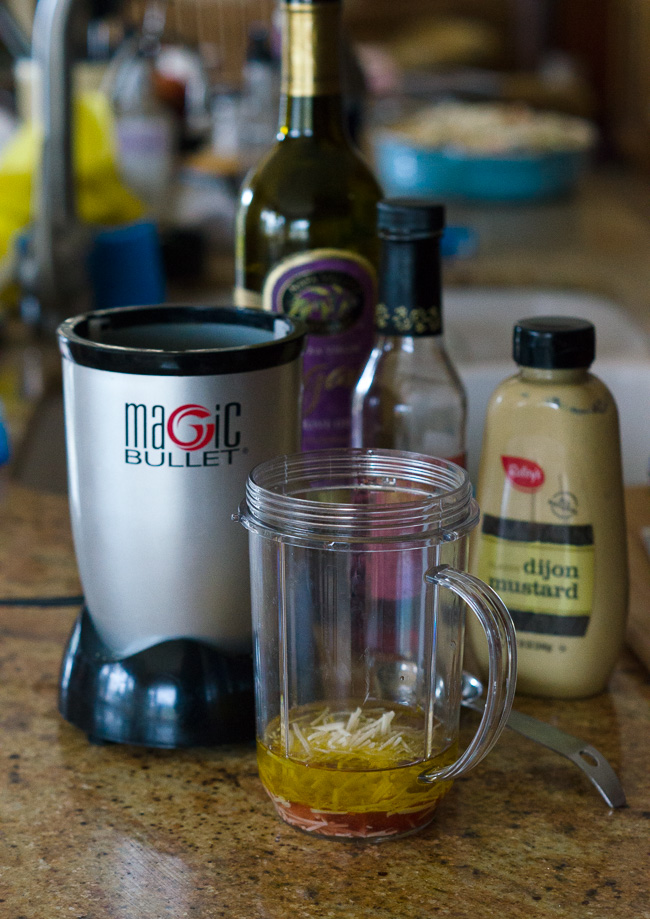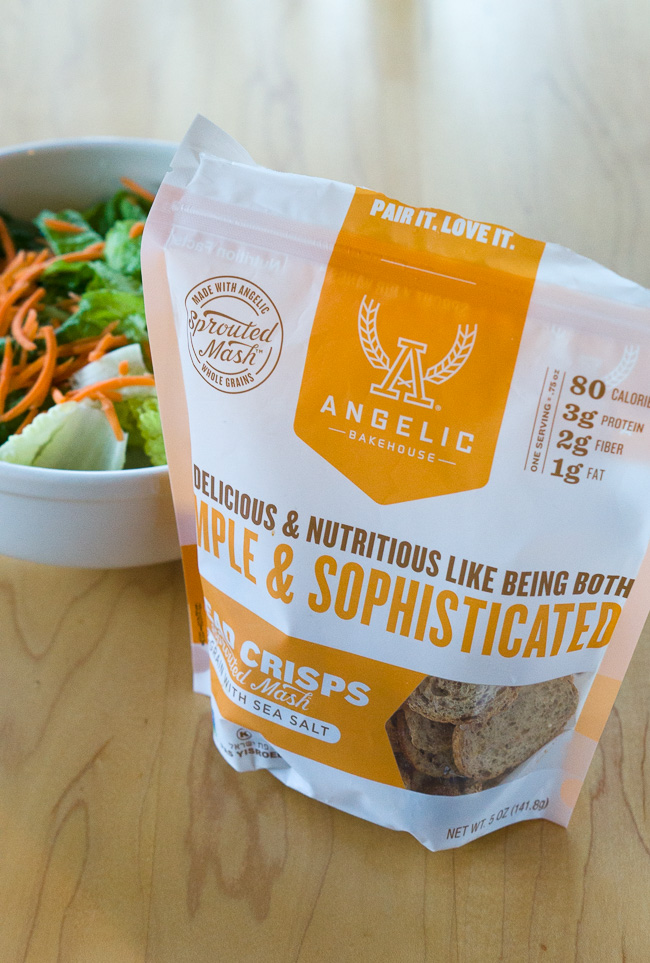 Parmesan Vinaigrette Salad
Ingredients
¼ cup fresh grated Parmesan
1 tbsp Dijon mustard
2 tbsp red wine vinegar
1 clove garlic, minced
⅓ cup extra-virgin olive oil
Salt and pepper, to taste
4 cups chopped romaine
½ cup shredded carrots
Angelic Bakehouse bread crisps, for topping
Instructions
Add all ingredients except carrots, romaine and bread crisps to a blender.
Toss the dressing together with the romaine and carrots, then top with bread crisps.