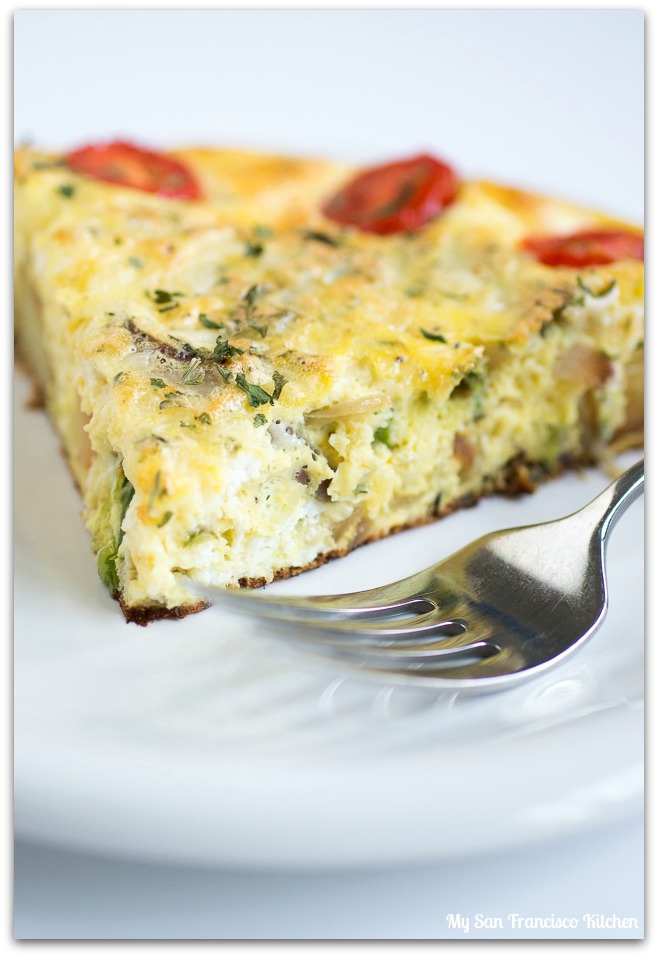 This potato and asparagus frittata was born from leftover veggies in kitchen that I needed to use up, and the fact that I am getting increasingly lazy when it comes to cooking new recipes. This vegetarian frittata requires a few ingredients you most likely have in your kitchen (except maybe the Gruyére cheese?), and takes about 30 minutes from start to finish. Frittatas are excellent brunch items, but I will eat them for any meal – breakfast, lunch or dinner! You may be wondering if you can skip out on the cheese or use a different kind, but the Gruyére cheese and potatoes are a match made in heaven. I definitely recommend using Gruyére in this recipe!
The weather has been so strange in San Francisco the past few days. It is really warm here…in July! People (including myself) are still wearing sweaters and jackets outside, until realizing it is super warm and are left confused with the poor choice of outfit. I can't complain, though, I am absolutely loving the sunshine. Speaking of nice weather, I think I will go out for a walk and enjoy it while it lasts!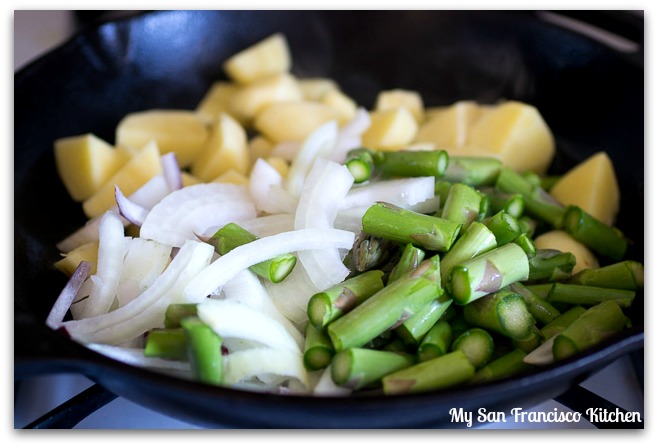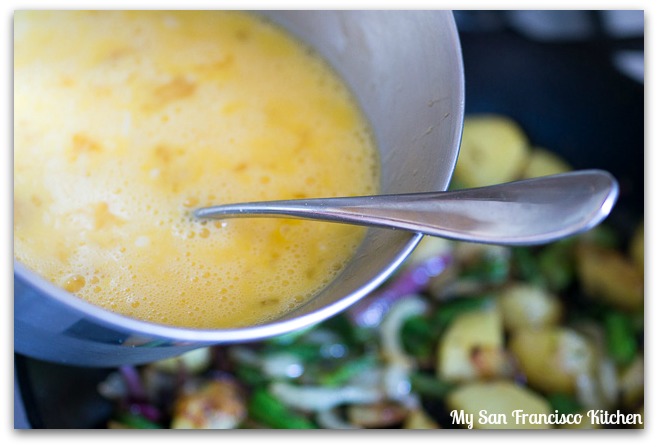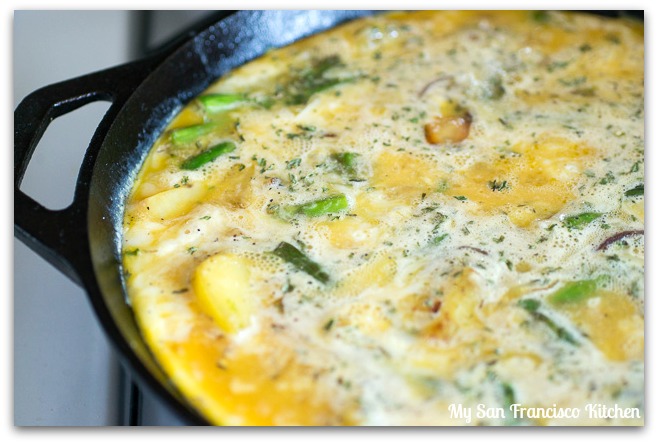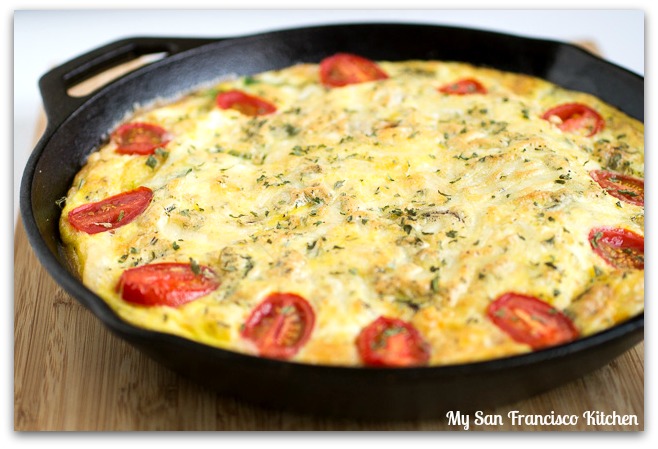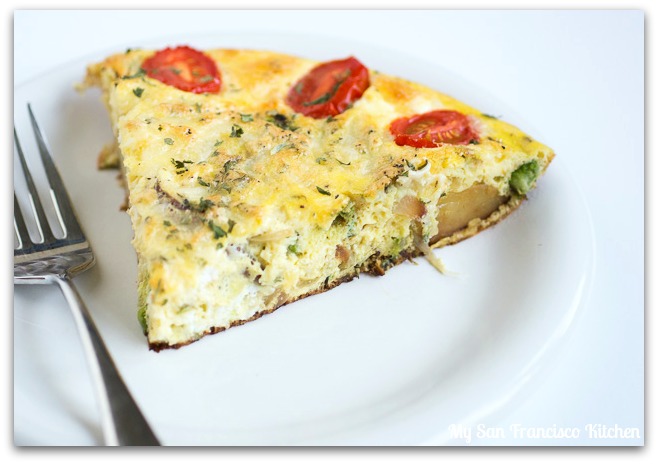 Potato and Asparagus Frittata
Ingredients
1 tbsp olive oil
6 small gold potatoes, peeled and chopped
1 small yellow onion, chopped
1 handful of green asparagus, chopped
8 large eggs
¾ tsp salt
¼ tsp freshly ground black pepper
2 tbsp freshly chopped parsley, divided
1¼ cups shredded Gruyére cheese, divided
6 cherry tomatoes, sliced in half
Instructions
Preheat the oven to 375 degrees F.
Heat the olive oil in an oven-proof skillet over medium heat (you will bake the frittata in the skillet later on).
Add the onions, asparagus and potatoes to the skillet and cook until the onions are translucent and soft and potatoes are browning, about 15 minutes. Stir occasionally.
Beat the eggs together with the salt, pepper, 1 tbsp parsley and 1 cup cheese in a mixing bowl.
Pour the egg mixture over the vegetables in the skillet, and heat over medium heat until the egg begins to set (it will become slightly firm when you shake the skillet). Stir occasionally.
Remove from heat and top with the tomatoes and remaining ¼ cup cheese.
Bake for about 12 minutes, until the top begins to slightly brown.
Remove and allow the frittata to cool before transferring to a cutting board.
Garnish with fresh parsley.
Makes 1 9-inch frittata