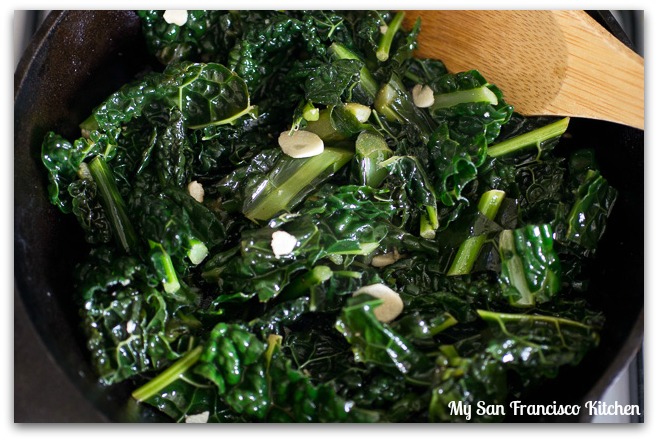 Hopefully I didn't lose you with the word "kale" in the title. I always found kale disgusting until, after trying hard enough, I figured out a way to make it taste good! This is great because kale is very healthy for you. This is my favorite kale recipe! Organic kale is sautéed with thinly sliced garlic in olive oil, and then balsamic vinegar is boiled down to add intense flavor. It goes wonderfully with most fish recipes as a side, but works with many other main dishes as well. Yesterday I served it for lunch with salmon and rice (see my instagram page).
I hope all of my U.S. friends out there had a fun 4th of July! Here in San Francisco it was totally foggy (seems like the usual on every 4th of July!), so it was hard to see the firework show. We stayed in with our baby girl, and were glad we didn't miss out on the show.
Post-baby workouts have been going great! I haven't been lazy yet and have been sticking to the plan so far. I think the key is keeping the workouts versatile, because it is easy to get bored with the same routine. Yesterday was spinning, and somehow I ended up taking the class with the hardest instructor since I am still getting to know all of the different instructors. Even though I was dying most of the class, in the end I was happy about the challenge and actually really inspired by how in shape the instructor is!!
Back to this yummy kale recipe…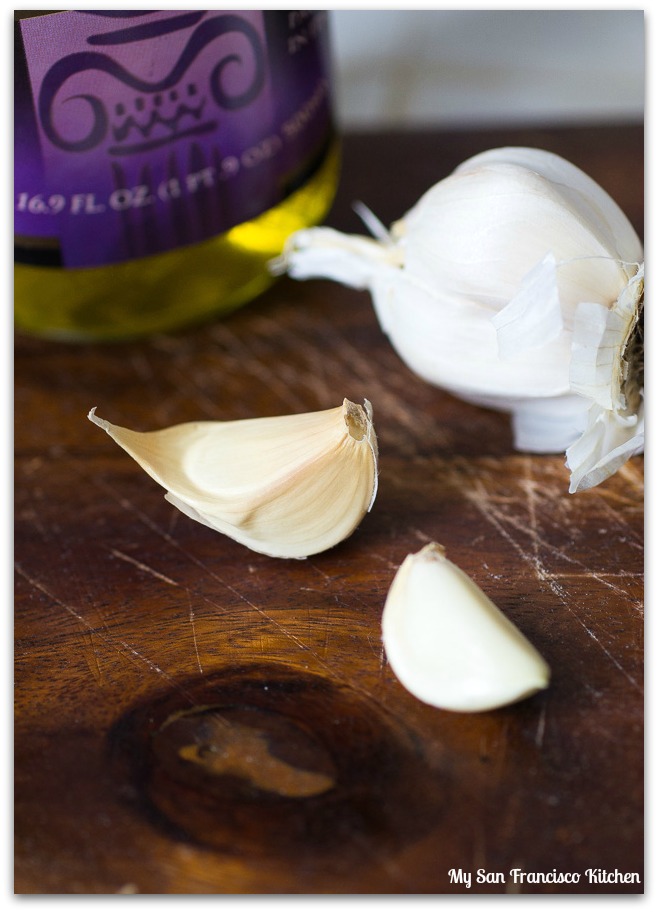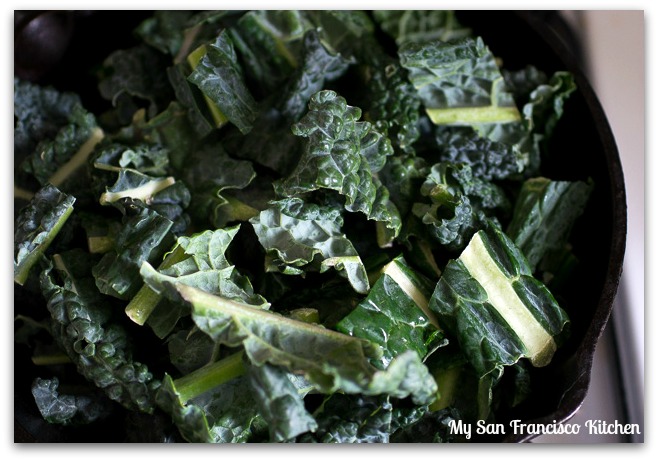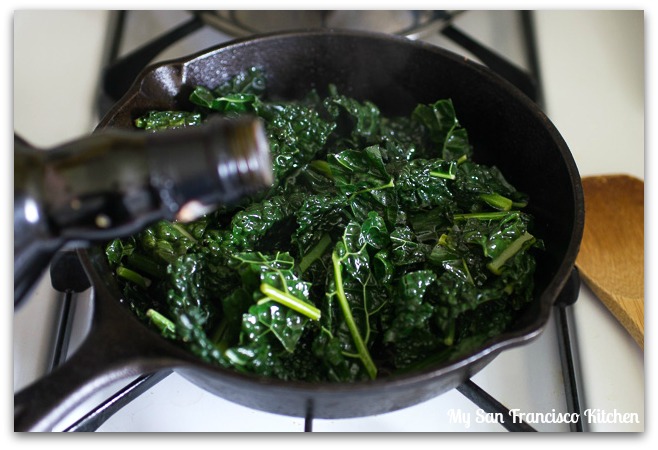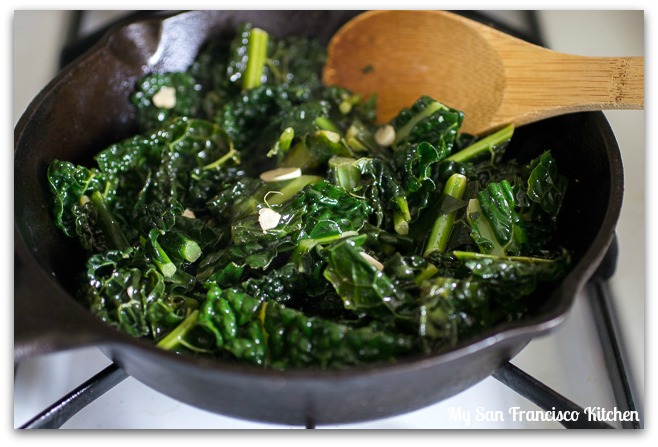 Sautéed Kale with Balsamic Reduction
Ingredients
2 tbsp olive oil
2 garlic cloves, thinly sliced
2 cups chopped organic kale, rinsed
½ cup chicken broth
Salt and pepper, to taste
2 tbsp balsamic vinegar
Instructions
Heat olive oil over medium heat in a skillet.
Add the sliced garlic and cook for 5 minutes, stirring occasionally.
Add the kale and stir. Season with salt and pepper.
Add the chicken broth and bring to a boil, then turn down the heat to low and simmer, covered, for 5 minutes.
Remove the lid and add the balsamic vinegar. Bring to a boil, then turn the heat to low and simmer uncovered until all of the liquid is gone. Stir occasionally.
Makes 2 cups